Listen, We Need To Talk About The Unsung Hero At Justin Bieber's Mumbai Concert
It's time to give the real showstopper a shoutout.
Justin Bieber brought his Purpose Tour to India last night, and it was pretty lit*.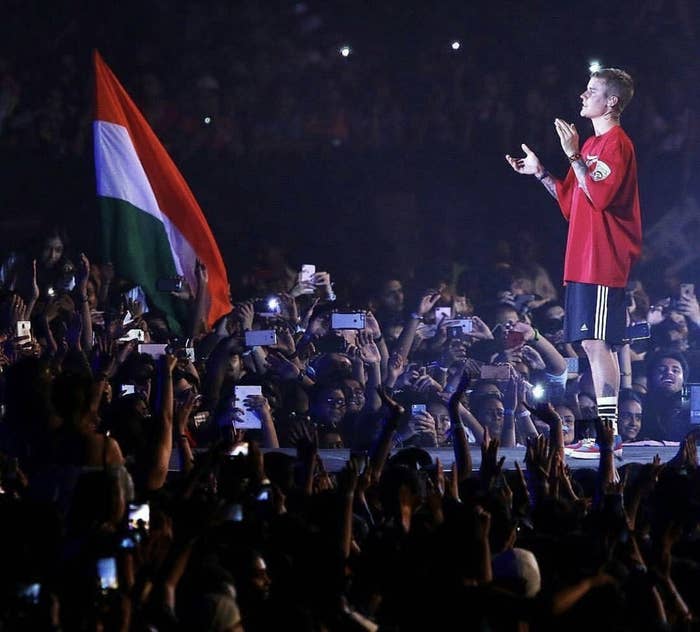 We've all come down on Bieber with harsh criticism on his zero fucks, enthused-yet-drugged snail vibe...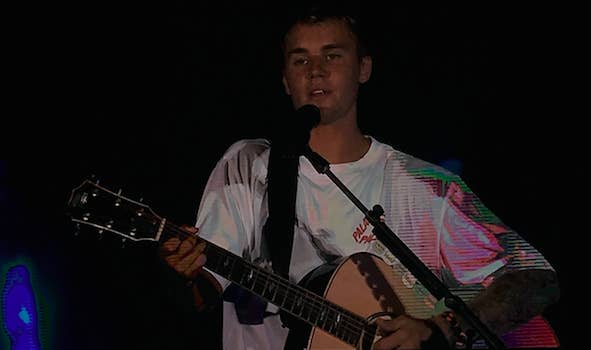 But in my personal opinion, Bieber did the best he could, given the atrocious heat and humidity his otherwise privileged body was suddenly exposed to. I mean, it was so bad, his goddamn guitar went off-tune.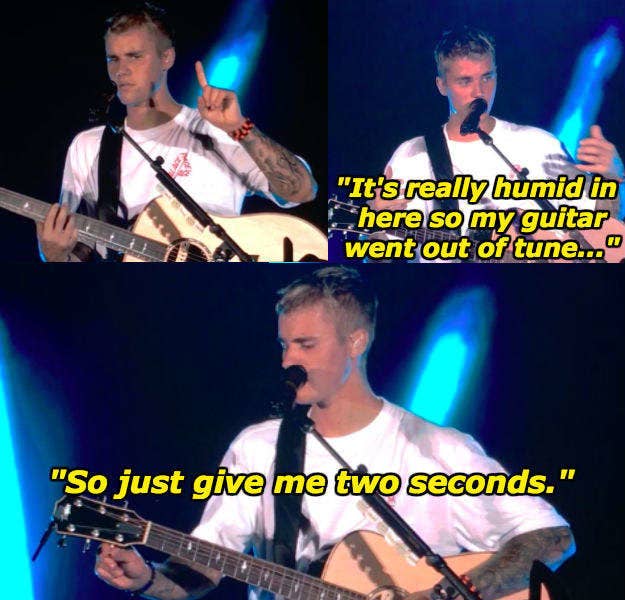 And this is my smooth segue to introduce you to the real MVP from Justin's concert last night. The unsung, unwavering, undaunted protector of Bieber's performance – his navy blue hand towel.
The towel made its first appearance 22 minutes into the concert. JB emerged from the stage, casually letting the towel caress his face and neck.
Initially, the towel was a silent spectator, enjoying the concert from a wayyy better vantage point than any of the other Beliebers who'd paid sums up to ₹76,000 to witness JB from a distance in a sweaty arena.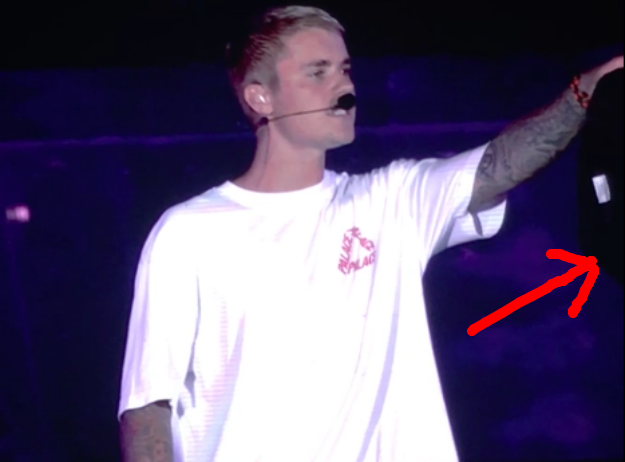 But gradually, it was incorporated into the set, as one of the lead dancers. LOOK AT THAT DAMN TOWEL SWIRL.
The towel had some sick moves. Justin and the towel were inseparable. The popstar was useless without it.
And then the towel became one with Bieber. It wrapped his shoulders in a loving embrace, like a baby koala or your drunk best friend.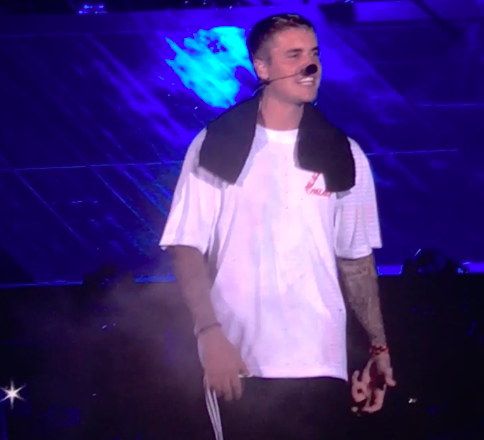 It was beautiful...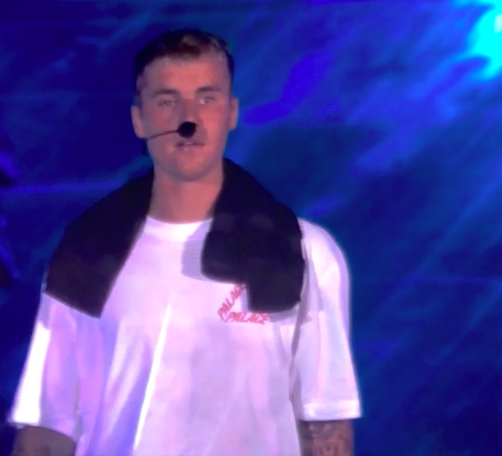 ... So beautiful that Justin took a moment revel in this brand new union.
And then he took the towel home.
Bieber has left India prior to his scheduled departure but I'm certain that he and his towel are in a better place. Thank you, towel. It wouldn't have been the same without you.