Sonam Kapoor And Anushka Sharma's Twitter Chat Is The Best Damn Thing
"People are just J of you!"
Sonam Kapoor recently tweeted this, calling out all sorts of body-shamers.

And Anushka Sharma rallied with Sonam's very valid viewpoint: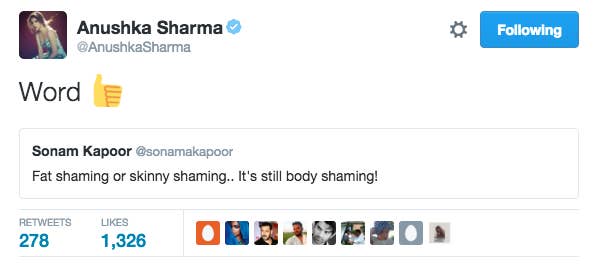 For anyone who's ever been body shamed, this uplifting conversation proves that all the haters are just "J" of you.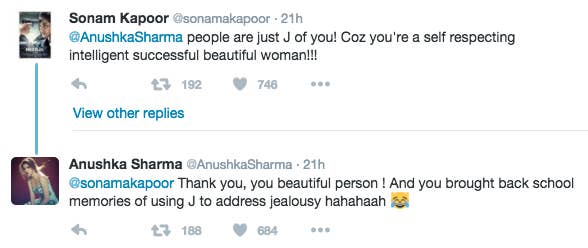 Also, their conversation shows exactly how strong and intelligent women lift each other up and not put one another down.