Anil Kapoor Excitedly Taking Photos Of Sonam Picking Up Her National Award Is Peak Indian Dad
This makes my heart swell with pride, and I'm not even related to the Kapoors.
Sonam Kapoor won a special mention at the 64th National Awards for her excellent performance as late PanAm flight attendant Neerja Bhanot in Neerja.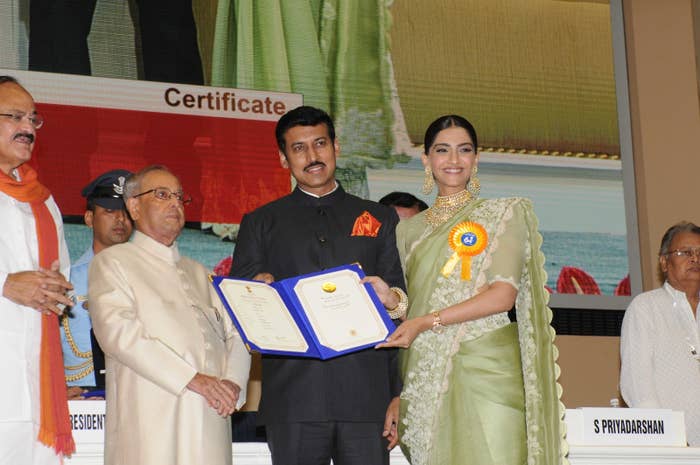 Naturally, her parents Anil and Sunita Kapoor were present in the audience to cheer the loudest when their daughter went on stage to receive her award.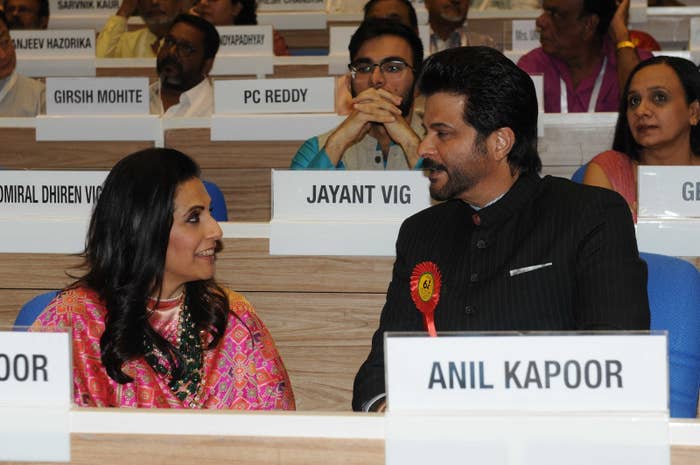 Also, Sonam's boyfriend and cheerleader, Anand Ahuja was there too, so I guess this is as official as it gets.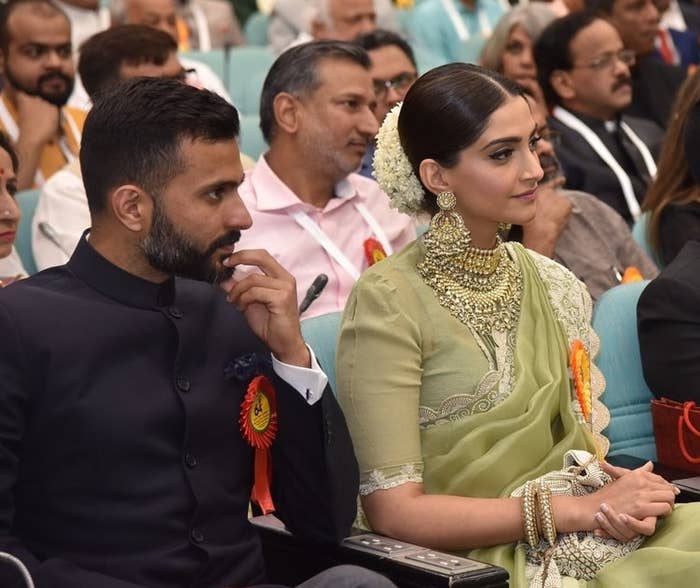 Moving on, let's talk a bit about just how adorably Anil Kapoor displayed peak dad behaviour when his daughter's name was announced on stage.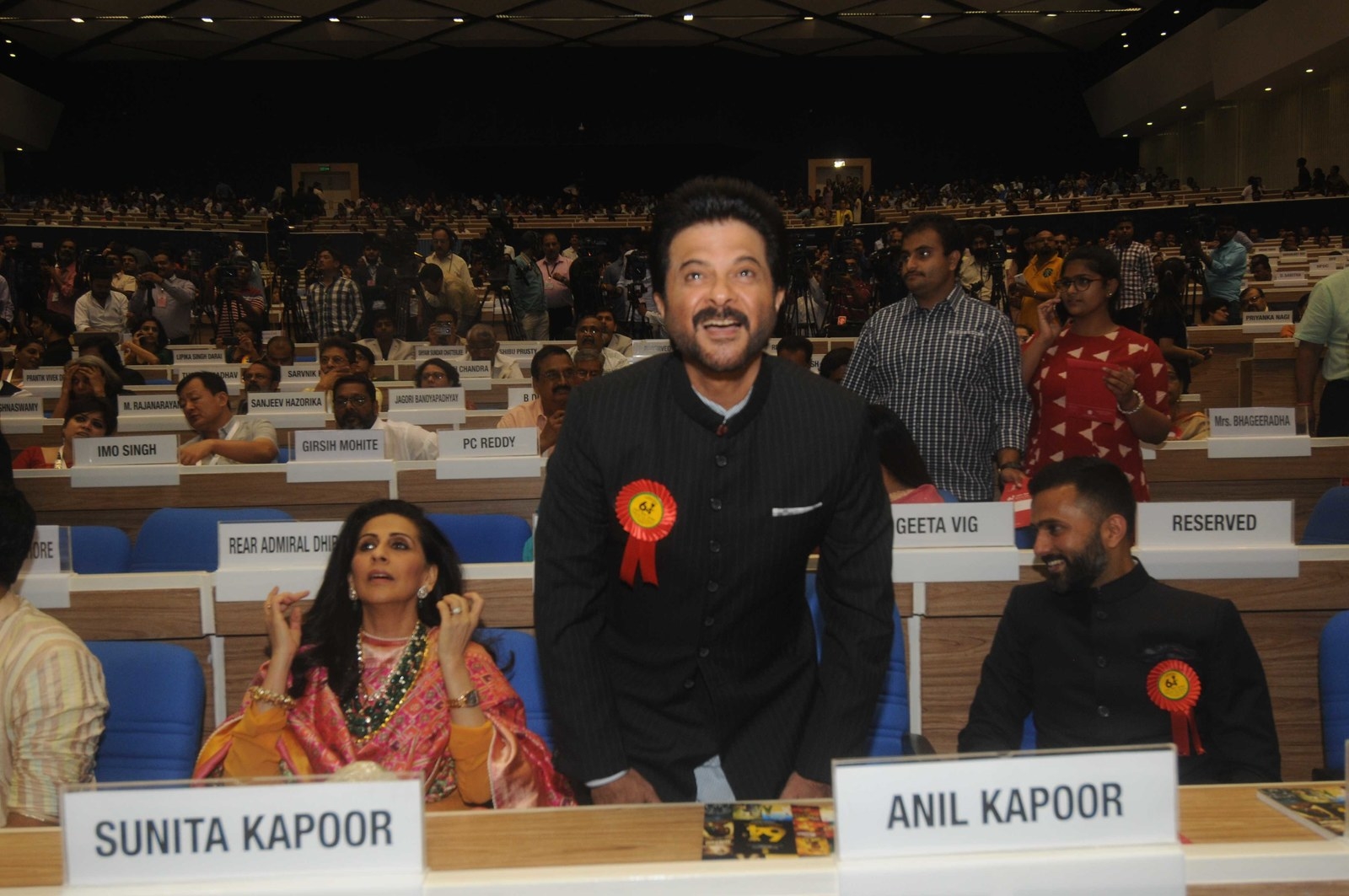 Just as Sonam walked into the spotlight to collect her award, Anil sprung to action and starting taking photos of his baby girl making him proud.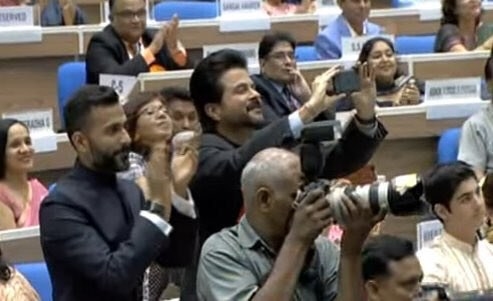 He craned his neck, tried towering over the professional photographers, zoomed in to the blurriest limit of his phone cam...
... And took this hazy-ass but happy photo.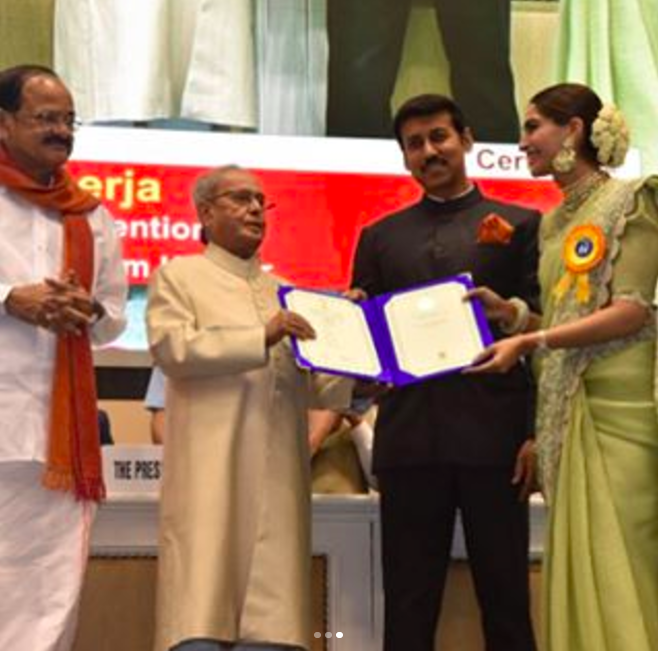 To conclude: I love you, my real dad but Anil, can you also be my dad?