Aishwarya Rai Bachchan And Rihanna Rubbed Shoulders At Cannes And It Was Iconic
I christen this moment #AishwaRiRiya for the rest of eternity.
For the 16th year in a row, Aishwarya Rai Bachchan walked the Cannes Film Festival red carpet tonight.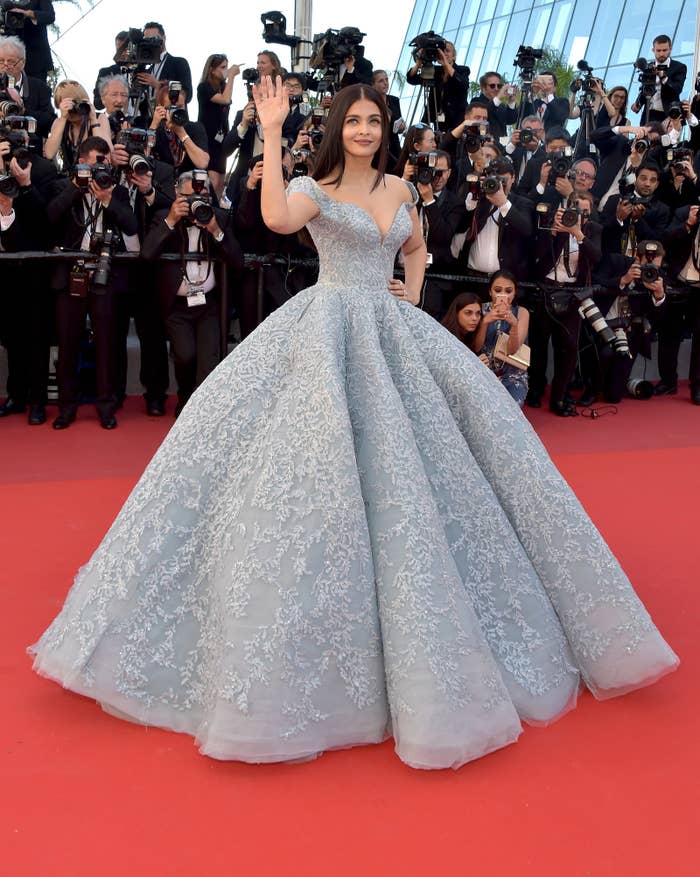 Rihanna, who needs no introduction, was also attending the same movie screening.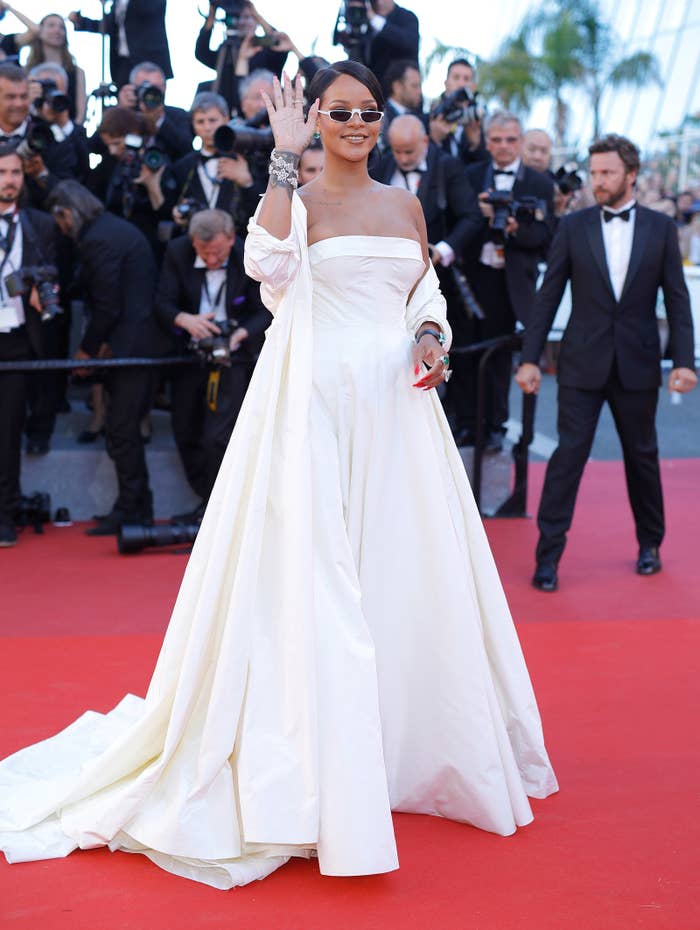 Once both the divas walked the length of the red carpet, Ash and RiRi were ushered into the same room where, while breathing the same air, they encountered each other and the following happened: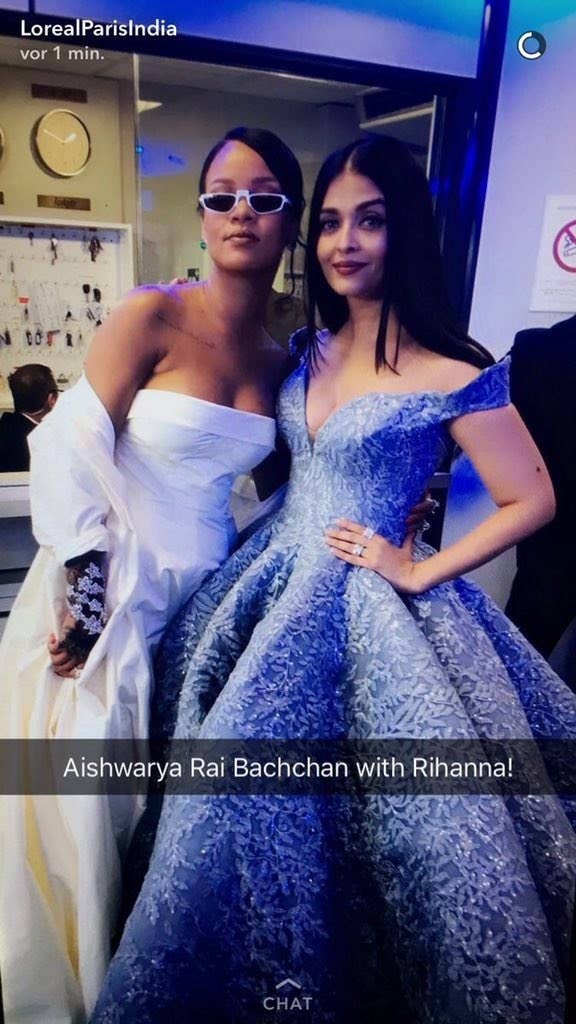 And it was nothing short of i c o n i c. Both the queens congratulated each other on being queens (probably).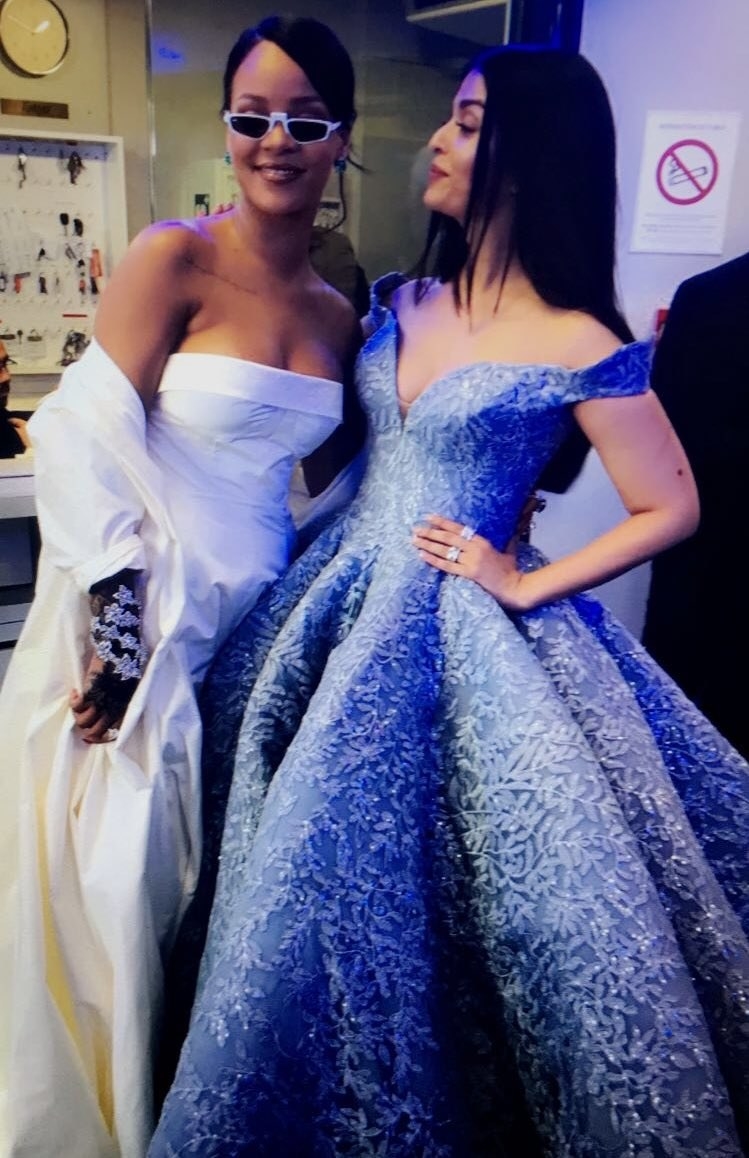 As the photos of Rihanna and Aishwarya sharing the same plane of reality surfaced online, people understandably lost their shit.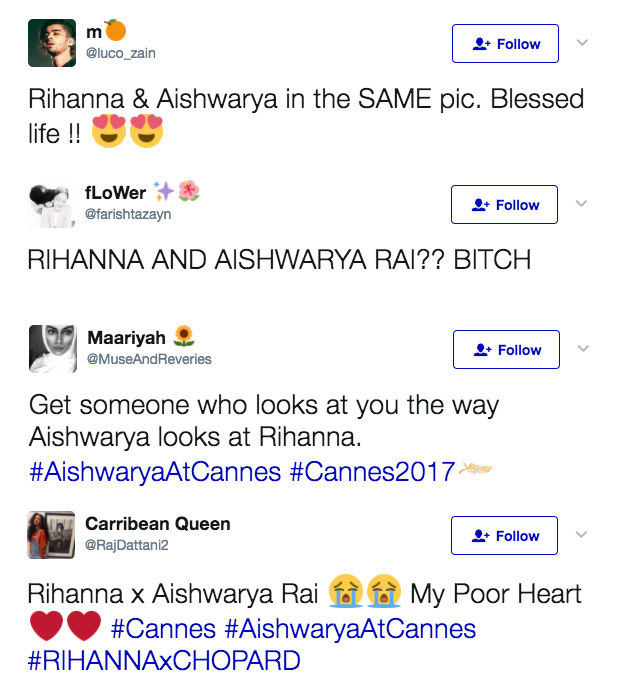 There was also a dude on his phone, casually catching up on texts, seemingly unaware of being captured in a legendary moment.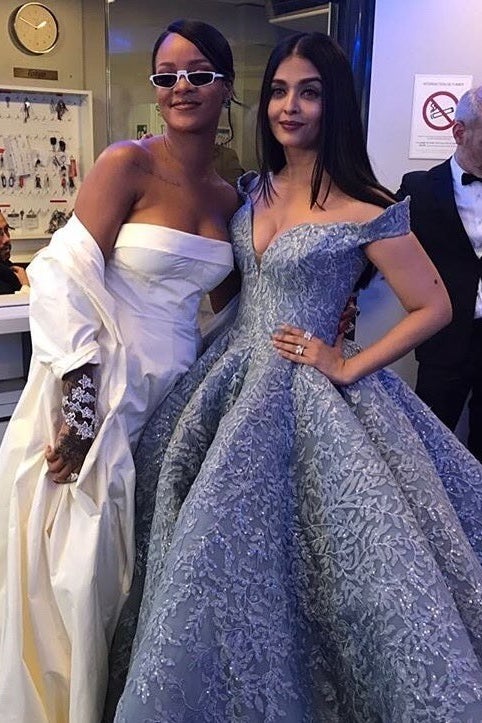 I hope for this guy to get off his phone someday and fondly tell his grandkids of this day.
Let's take one more look at our new screensavers because god is real and she is kind.