1.
When Saif Ali Khan delivered the following statement as a joke.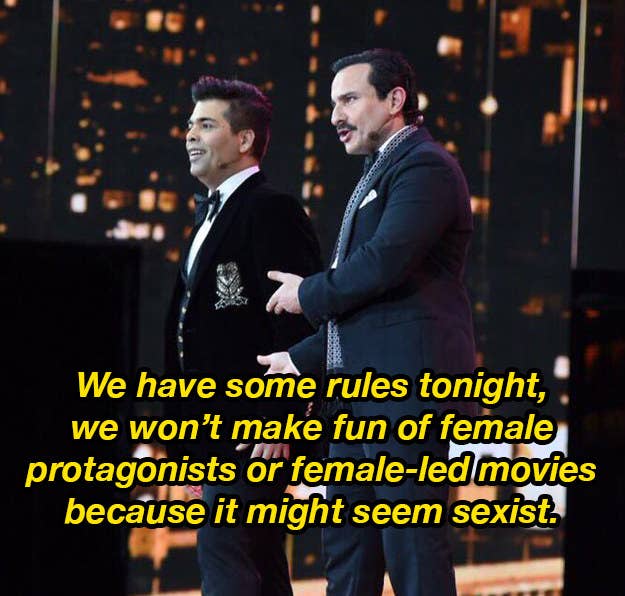 2.
When Varun Dhawan, Saif and Karan Johar made jokes about Kangana Ranaut speaking up on nepotism.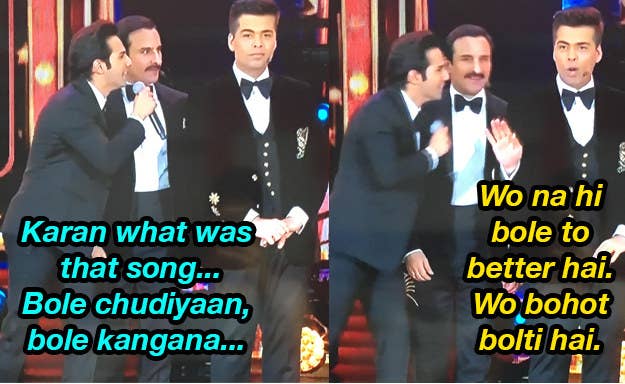 3.
And when they their channeled all the star kid privilege into a tasteless chant.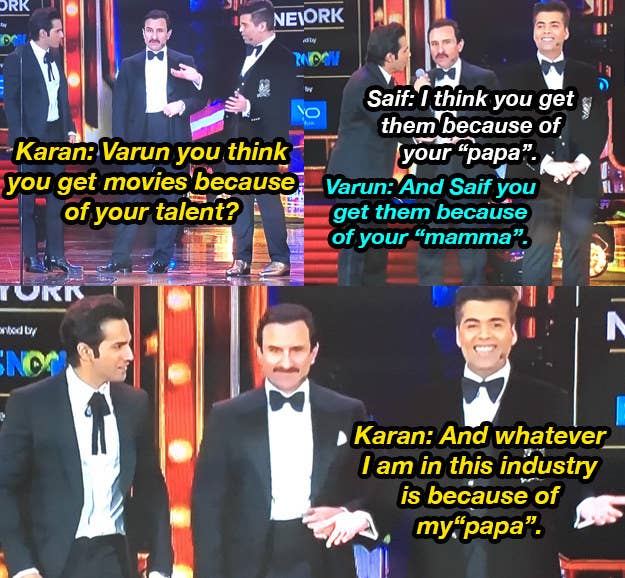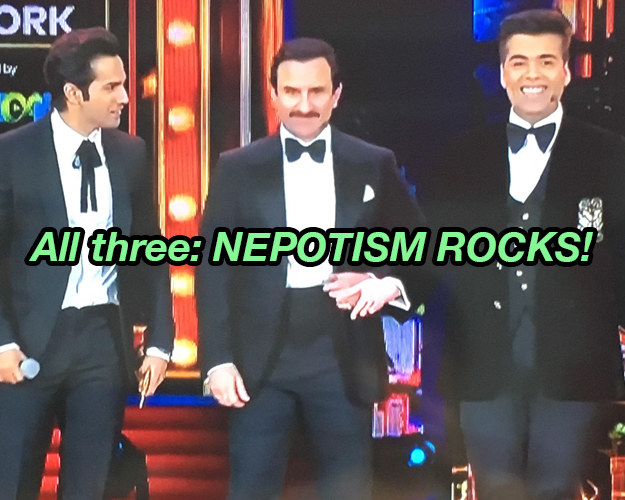 4.
When a Donald Trump impersonator named Ronald Drump started off the evening by singing "Mere Desh Ki Dharti" because India's fortunately still chill with jokes about another country's leader.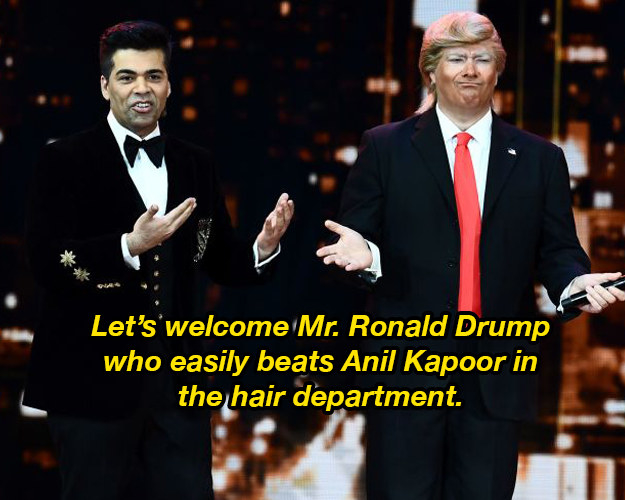 5.
When Ronald Drump also alluded to the "why Katappa killed Baahubali" meme.
6.
When Katrina Kaif looked like she was going to war during her dance act.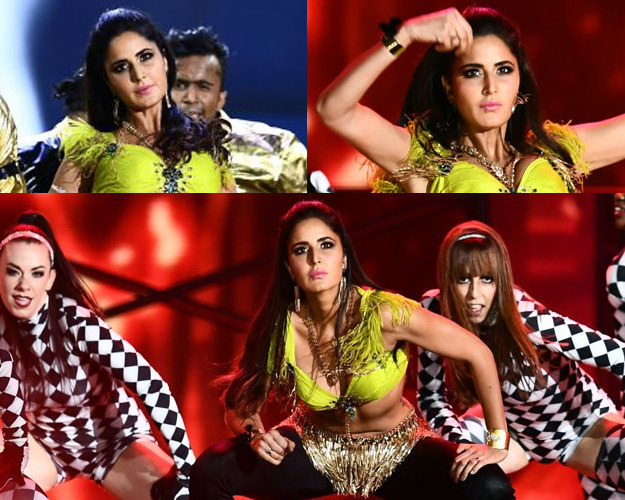 7.
When Alia Bhatt took a mic during her dance performance and started singing for no good reason.
8.
When Salman, while pretending to "sing a song live", fucked up the lip-syncing.
9.
When rando actors kept interrupting the show to plug their upcoming Colors TV shows.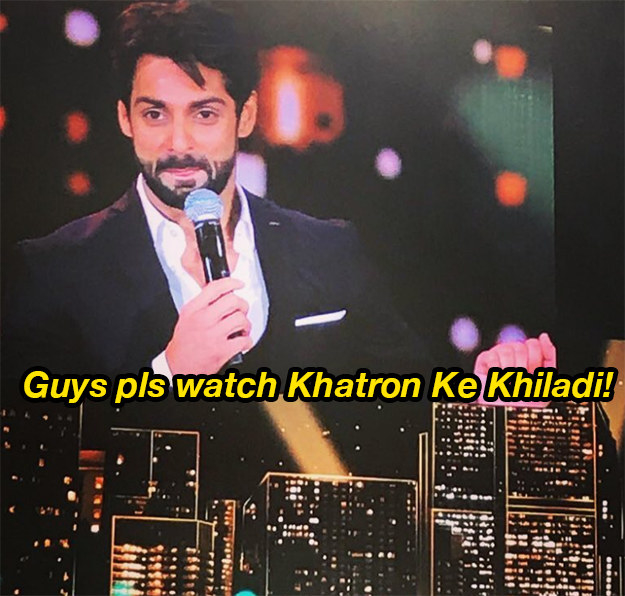 10.
When Sushant Singh Rajput and Kriti Sanon danced to an extended version of the song "Paas Aao Na" from the Close Up toothpaste commercial.
11.
When Varun danced as a dwarf.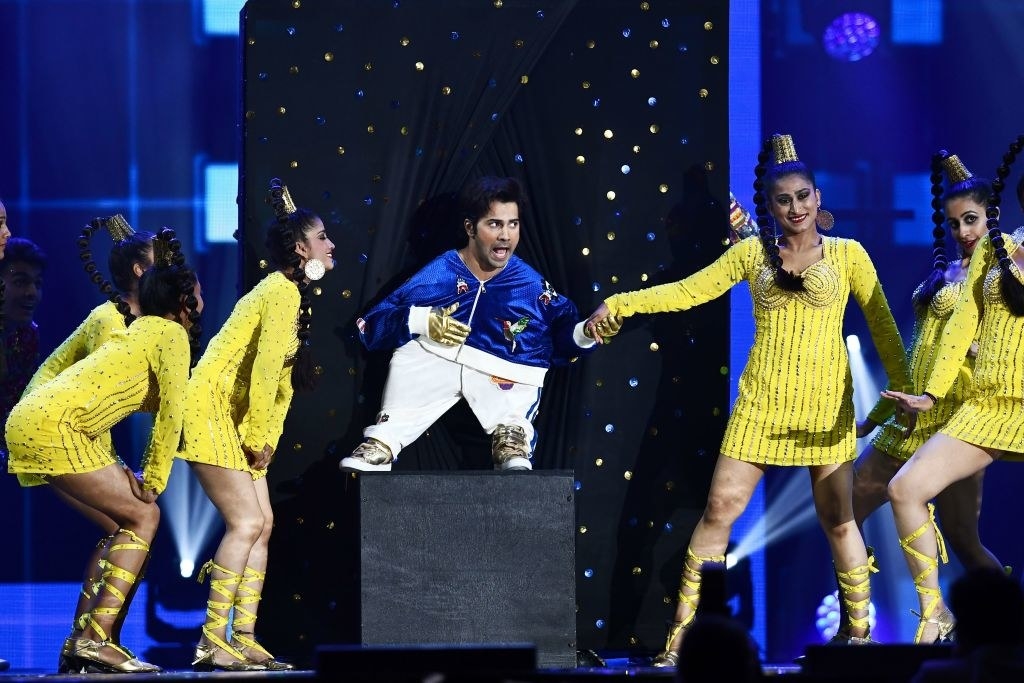 12.
When Katrina Kaif ended up in two places at the same time.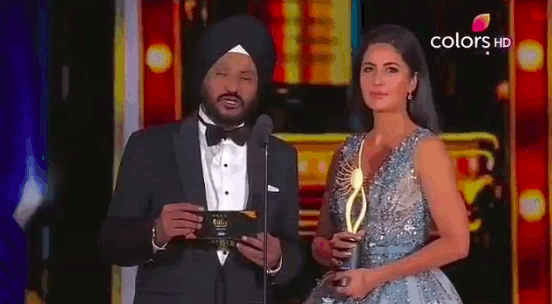 13.
When Varun Dhawan wore a jacket with his dad's face on it to "honour his legacy" and also because NEPOTISM ROCKS!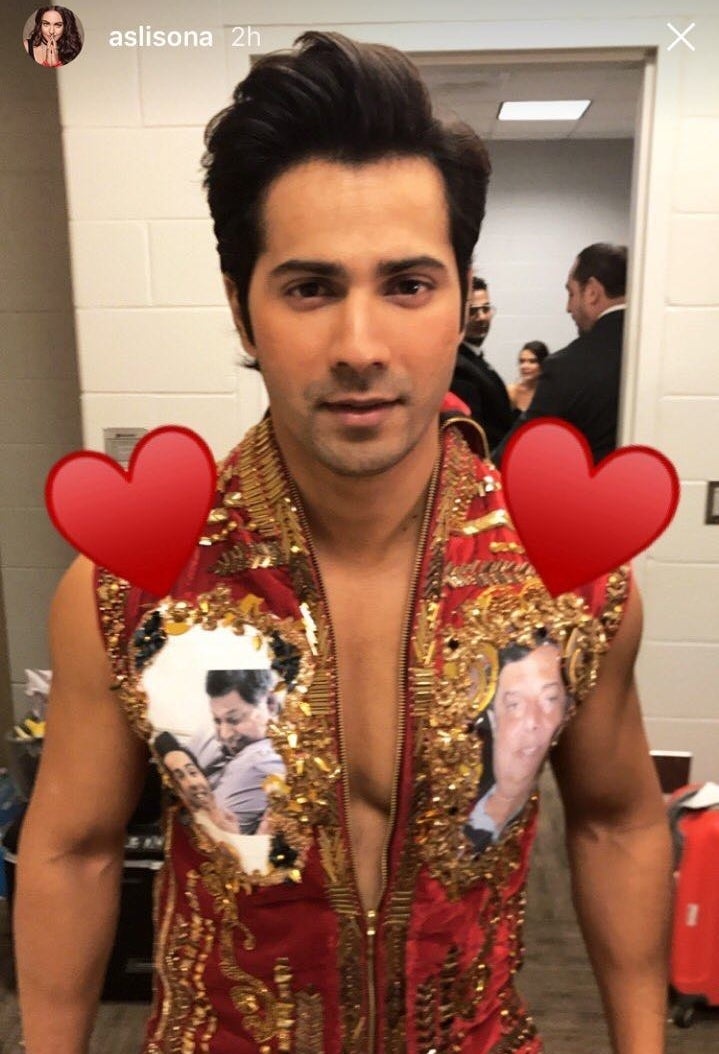 14.
And when Salman's backup dancers brought out giant fidget spinner for his performance on "Jag Ghoomeya".