1.
Blur - "Parklife"
When Blur first made it big, Damon Albarn would walk from his flat near Kensington Church Street to spend afternoons people-watching (and pigeon-watching) in Hyde Park.
Inspired, he wrote this song for Blur's third album of the same name - and the rest is britpop history.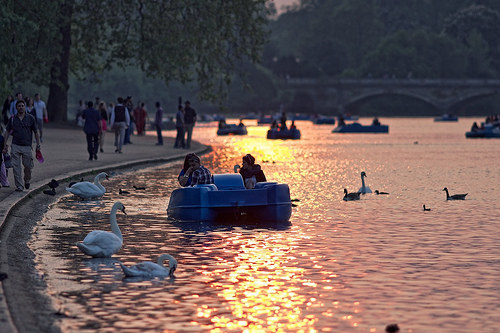 2.
Eddy Grant – "Electric Avenue"
Inspired by the 1981 Brixton riot, Electric Avenue followed a year later and summed up the same frustrations with poverty and lack of opportunity that sparked it.
It also had a killer chorus that made Electric Avenue, and the voice of Brixton's African-Caribbean community, recognised the world over.
3.
The Pogues - "A Rainy Night In Soho"
Poet laureate of the London Irish Shane Macgowan spins a lovestory set down in the depths of 1980s Soho.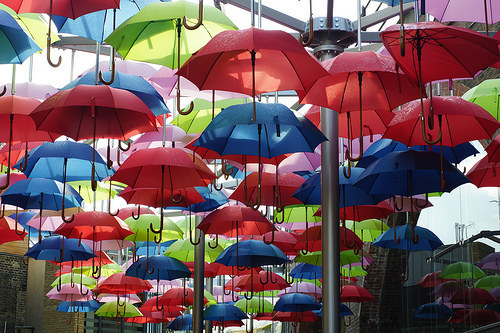 4.
Wiley – "Bow E3"
If the phrase 'E3' can be said more times in one song, we'd like to hear it. The original Grimester Wiley shows mad love for his post code on this breathless track.
5.
Loudon Wainwright III - "Primrose Hill"
Told from the perspective of one of London's homeless population, this folky track presents a world-weary view of the city in all its tarnished glory.
6.
Vera Lynn - "A Nightingale Sang In Berkeley Square"
This song deserves an award just for giving us old timey feels: released in 1939, it's become forever bound to memories of wartime London and the loves and losses of that time. Oooh, romantic.
7.
Pulp – "Mile End"
A gritty little story about a group of squatters making a home of an abandoned flat, this classic bit of britpop became famous after being included on the Trainspotting soundtrack.
And for the anoraks out there, the fictional flat was 'off Burdett Road' - the blue plaque must have got lost in the post...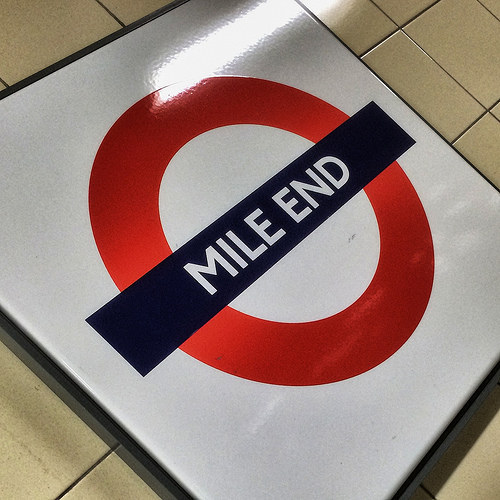 8.
Gerry Rafferty – "Baker Street"
Forget Sherlock Holmes: this song put Baker Street on the map. In fact, it's impossible to walk around there without humming the world's most famous saxophone riff.
Gerry Rafferty blew the doors off with this song about new beginnings back in 1978.
9.
The Small Faces - "Itchycoo Park"
Was this psychedelic classic a sneaky drug reference, or a story about a cherished childhood playground?
The Small Faces point to Little Ilford Park in Manor Park and Valentine Park in Ilford as the real life inspiration.
10.
Lily Allen – "LDN"
Technically her first ever single, this cheerfully cheeky bike ride through modern London weighs up the city's bright and dark sides before deciding it's still the place to be.
We're with you on that one, Sheezus!
11.
Pet Shop Boys – "West End Girls"
This synth pop classic tells a story of West End gangsters and their molls that's been filling dancefloors for thirty years now.
12.
Anti-Nowhere League – "Streets Of London"
A snarling punk version of the classic folk song, the famously gritty Anti-Nowhere League gave this story about a depressed post-war London a serious kick in the rear.
13.
Peter Tosh – "Buk-In-Hamm Palace"
An essential piece of reggae rabble rousing, this song instructs the listener to 'light your spliff' in the home of the royal family. Not many people can say they did that, can they?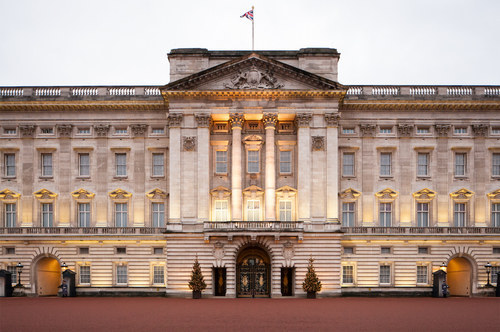 14.
Van Morrison – "Slim Slow Slider"
Van The Man tells a yarn about bumping into an old flame on Ladbroke Grove - and still manages to make it sound sexy.
15.
Elvis Costello – "(I Don't Want To Go To) Chelsea"
Thank goodness he didn't: otherwise he wouldn't have written this little corker.
16.
Burial – "South London Buroughs"
An urgent, pulsing track that mixes electro with dubstep, this is probably the easiest way to sum up the sound of 21st century London. Listen to it while cruising around by night for maximum effect.
17.
Simon & Garfunkel - "Blessed"
A leisurely ramble through the grimy Soho of old, where Messrs. S & G find themselves among the 'meth drinkers, Pot sellers, Illusion dwellers' of 1966 London. We prefer the vintage boutiques and coffee shops you find there now, ourselves.
18.
The Clash – "(White Man) In The Hammersmith Palais"
Mixing punk power with reggae grooves, this track laid out the formula for much of The Clash's most famous work. A comment on poverty, the death of punk in favour of pop and racial unity, it's classic British punk with a purpose.
19.
The Kinks – "Waterloo Sunset"
Since its release in 1967, Waterloo Sunset has cemented its place as the most-cherished song about London, ever.
Initially titled Liverpool Sunset, the title changed when writer Ray Davies found inspiration in his own memories.
The song was sparked by both the time Davies spent in St. Thomas's hospital as a child, when he would sit on a balcony and watch the bustle of the Thames, and walks he took along the river with his wife as a young man.
And that's what's so lovely about Waterloo Sunset, isn't it? It's a song of hope, set in the middle of a big bustling city. It's a bit of paradise, right in London.