Being in undergrad means your life basically has a soundtrack.
From the early morning workouts to the pensive commutes to the late-night dorm hangs, every moment has its own rhythm and lyrics.
Even when you're studying for finals, you need something to keep the beat.
Luckily for you, Spotify has a playlist for just about everything.
[deep inhale] "What about when I'm just super overwhelmed by everything about undergrad and feeling nostalgic for the simplicity of high school...?"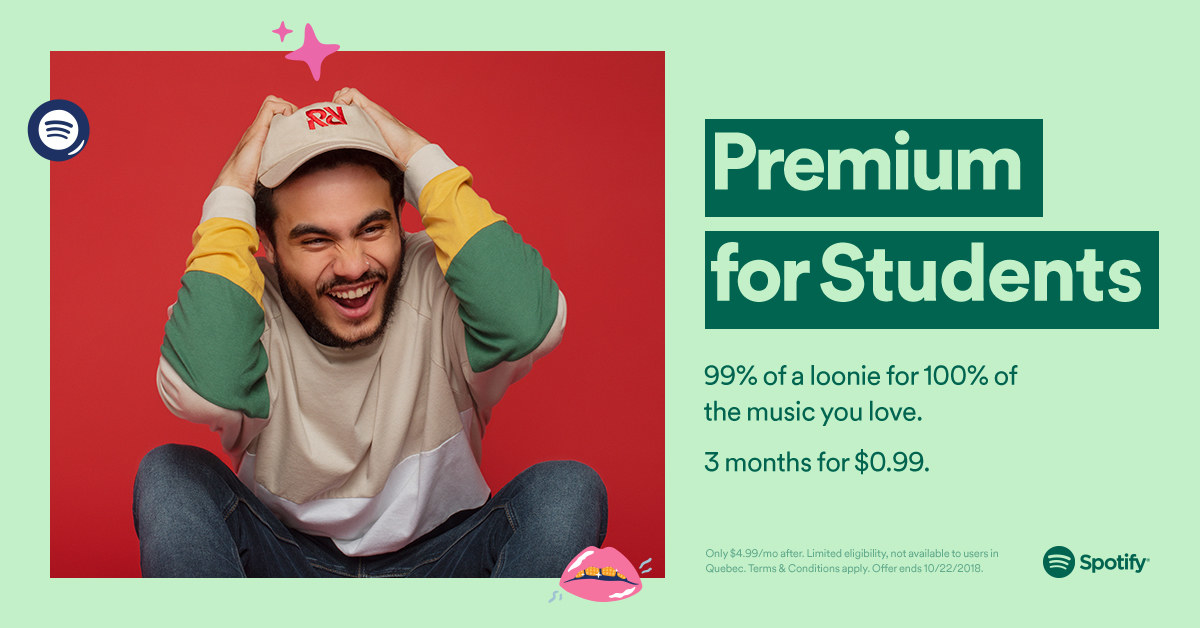 Spotify Premium for Students is just $0.99 for the first 3 months and $4.99/month after that, for as long as you're in school. Unlike exams, it's a literal no-brainer.
Limited eligibility, not available to users in Quebec. Terms & Conditions apply. Offer ends 10/22/2018.
Images courtesy of Spotify Canada. Additional images by Getty Images.