Think you know which Bowie you might be? Boogie onward to find out!
1.

Hulton Archive / Via Getty

Band practice (marching OR garage)

Owning everyone in the cafeteria without saying a word

Dominating student council

Trying something new every quarter

Plugging away at home after class

2.

Stephen Morley / Via Rex USA

Helping the host by cleaning up along the way

Introducing yourself to strangers

None of your business (and don't mind the locked door)

I wasn't invited, but it's not my scene and that's OK

Playing DJ and conducting the epic singalong everyone will remember

Nerding out with a cutie in the corner

3.

Moviestore Collection / Via Rex USA / 978405a

A battery booster for your cell phone

At least one little thing that sparkles

Your top-of-the-line headphones

Wait... I actually have to leave the house?

A change of clothes — you don't know where the day may take you

The most comfortable pair of shoes

The trinket you just got for your friend while traveling

4.

Andre Csillag / Via Rex USA

Iman (for a little while)

Your high school sweetheart

Whoever has the best record collection

5.

Hulton Archive / Via Getty

Oh no, I don't DO airplanes

I'll make the best of anywhere — it's an adventure, right?

6.

Patrick Riviere / Via Getty Images

As if I CARE what anyone else thinks of me

A giving and loyal friend

7.

Ilpo Musto / Via Rex USA

A slush fund for throwing epic ragers

I can't choose one thing — the world is my oyster

Admission to a Broadway master class

A vintage wardrobe and rare rock & roll memorabilia

8.

Ilpo Musto / Via Rex USA

All the possibilities in front of you

How much better you are than everyone else

Fear you may be spreading yourself too thin

Whether or not you're pushing it too far

I don't need to sleep — every day is a dream

How much you're going to blow everyone's minds, and how they have absoutely no clue

Debating if you're really ready or not to flip the switch

The vastness of the universe

Whether or not you're having as much fun as possible

9.

Richard Young / Via Rex USA

"Strawberry Fields Forever"

"Happiness Is a Warm Gun"

"With a Little Help from My Friends"
Which David Bowie Are You?
You got:

"Hunky Dory" David
You're a theatrical, whimsical delight with a tiny touch of psychedelia that makes you just a little cooler than the rest of the "kooks" in the pack, you pretty thing!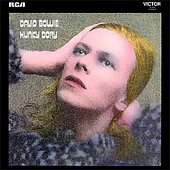 You got:

Ziggy Stardust / Aladdin Sane
Freak out, you're a moonage daydream! So glam-damn-it, you're from another planet. Extravagant, imaginative, and bold.
You've gone to the Dogs... the Diamond Dogs, that is! When you've already reinvented yourself THIS many times, it's time to "rebel rebel" a bit by making the funk and soul inside you an essential part of your outward style, sweet thing.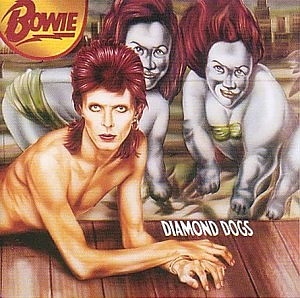 You got:

The Thin White Duke
You indisputably rule everything. You're at your peak. You can do no wrong, unless you undo it yourself with a nasty side, Young American — so tread lightly.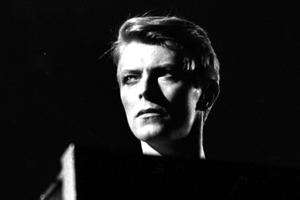 You got:

"Let's Dance" David
Put on your red shoes (and a pretty sick suit) and dance the blues! You're shamelessly fun and funky, the polished life of the party, and fun-loving — strings- and stress-free.
You got:

"I Can Do Anything" '80s Bowie
You're the ultimate shapeshifter. Experienced enough to take on anything and do it with the same effort and grace people perpetually expect of you. You can try something new all the time and rarely fail.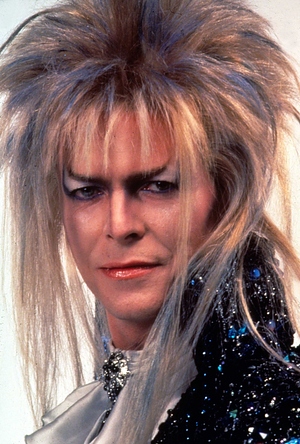 You got:

Experimental Early '90s Bowie
You follow your curiosity. You're fulfilled by experimentation and personal trailblazing instead of widespread renown for once. You love mechanics, electronics, and are driven by dabbling in both. Happy to take a backseat for the benefit of a big project.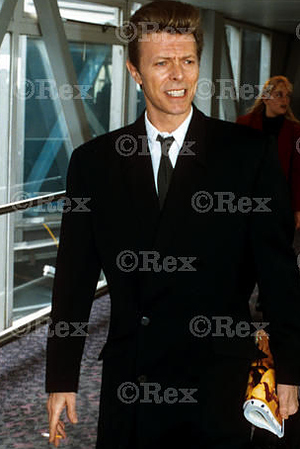 You got:

"Helping Everyone Else Out" Bowie
Instead of concentrating your genius, you'd rather leverage it among friends. Collaboration, benefits, and celebration is the name of your game. Guest appearances are a pleasure, and you're always in demand.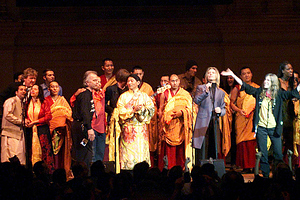 You got:

"Secretly Making a Stellar Album" Bowie
You're not preoccupied with the rat race. Confident and accomplished, you're content conducting your business behind closed doors... only to the shock, awe, and satisfaction of everyone around you when you choose to share.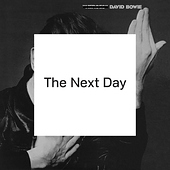 Start streaming selections from your spirit animal Bowie era right now on Spotify!