1. The album is musical confirmation "the positivity of the Dead just can't be kept down."
2. It includes vocals from "everyone in the band" as everyone was hitting their stride as songwriters.
3. It moves at a comfortable pace — "the band isn't in any great hurry."
4. Producer Steve Barncard was pleasantly surprised at how much the band was "a joy to work with" despite rumors of the contrary from other producers in the scene.
5. The psychedelic typography used on the cover art by frequent Dead designers Kelley & Mouse often tricks the eye to say "American Reality" if one stares loosely.
6. The band didn't prepare a single chart of music for the recording sessions, and even lyric sheets were used sparingly. The Dead were one of producer Steve Barncard's "most well-rehearsed band experiences out of anybody."
7. The album is perfectly positioned in their catalog and in time as "psychedelia had had its moment … and [the band was] continuing to evolve what [they] believed to be the logical next step in American music, hence the title," according to lyricist Robert Hunter.
8. The album's vision comes from a "shared sense of direction that was in tune with the times" as fellow acts like "The Band, The Byrds, Poco, CSNY, and Dylan were all exploring traditional music, augmented by the power of rock 'n' roll."
9. Rolling Stone knew it was timeless, noting, "It's one for now, and one for the kids in 20 years too" in its review of the album published December 24, 1970.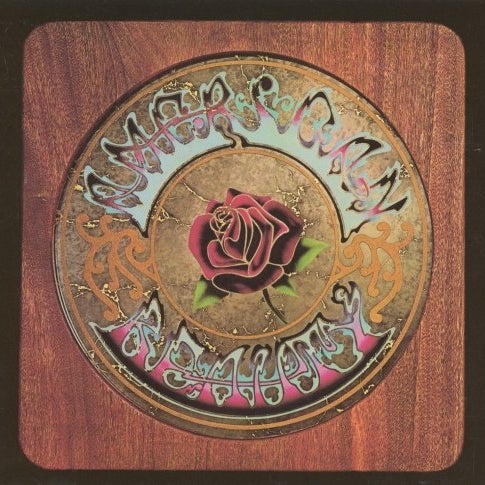 10. When fans wanted to hear "Box Of Rain" on tour, they'd chant, "We want Phil!"
11. "Box Of Rain" was written by Lesh in honor of his ailing father. He "had composed a piece complete with every vocal nuance but the words ... and gave it to [Robert] Hunter."
12. The lyrics "wrote [themselves] ... as fast as the pen would pull … written for a young man whose father was dying."
13. The title and memorable chorus from "Friend of the Devil" came out of Robert Hunter visiting John Dawson of New Riders of the Purple Sage, who was testing out his new espresso machine. He has a writing credit on the song alongside Garcia and Hunter.
14. The song actually has a final verse penned by Robert Hunter that Bob Weir still sings when performing it live, despite Jerry Garcia repeating the first verse to close out the song in the studio version.
15. "Friend of the Devil" found its life through "[bringing] it to the jam car" of 1970s' infamous "Festival Express" train tour through Canada that included Janis Joplin, The Band, and Buddy Guy.
16. It was in this sacred space that Bob Weir mastered his "Devil's Horn Pipe" guitar solo that made it to record.
17. There are comparisons of the girl described in the verses of "Sugar Magnolia" to the character of "fair young Goldberry, sitting in the rushes" featured in Tolkien's Fellowship of the Ring.
18. The reference to a "Willys" in "Sugar Magnolia" refers to a WWII-era terrain vehicle that would "leap" and catch air if maneuvered properly.
19. It's the most-performed original song in the entire Dead repertoire, racking up a total of 596 times between 1970 and 1995.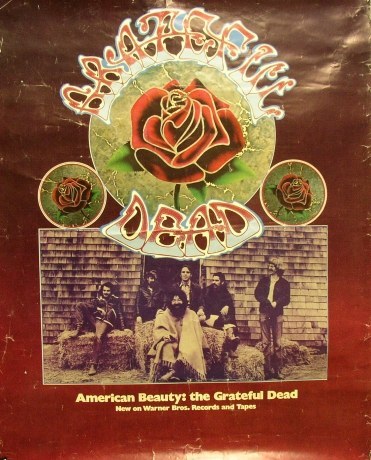 20. Penned by Pigpen, the Dead only performed "Operator" live four times.
21. It stems from the American "telephone song" tradition.
22. It's also the only song on the album that includes Mickey Hart before he left the band and returned in 1975.
23. Likewise, "Till the Morning Comes" was only performed live five times, because at the time it entered the band's repertoire and was recorded, it "hadn't quite grown a face," according to Bob Weir.
24. "Candyman" is My Morning Jacket's Jim James' favorite Dead song. "It's so dreamy. ... It just takes me to this place. ... I feel like Jerry's spirit is one of the most beautiful spirits ever. ... His guitar tone, it radiated peace, but not a stupid peace. ... It was a questioning, kind of dark, peace."
25. Its inspiration dates back to bluesman Mississippi John Hurt, where it was an ambiguous term for a drug dealer/lothario the women would flock to see upon arriving in town. The reference to "Mr. Benson" is also a synonym for "the man."
26. It's one of many Dead songs "about the anti-authoritarian sentiment" with a narrator "on the wrong side of the law," also apparent in songs like "Bertha" and "Tennessee Jed" — acting as a symbol for "Deadheads [who] tend to feel in some ways that [they] are societal outcasts … challenging society's norms in any of a number of ways."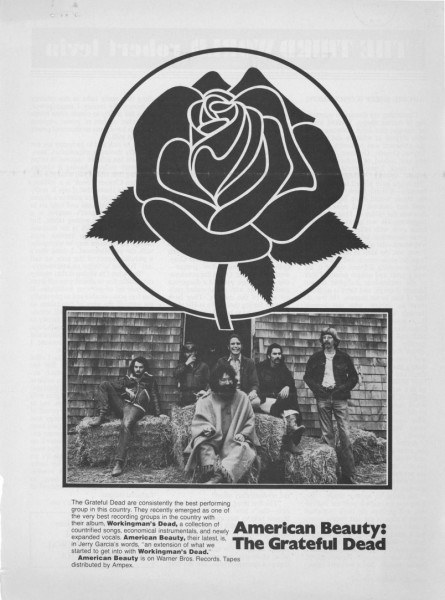 27. "Ripple" was written by Robert Hunter in the style of 1960s communal folk storytelling "with overtones of that Haight-Ashbury era, such as a sense of cosmic oneness, and of East meeting West."
28. His twist is that it directly summons the listener as it starts, "so that [they are] prepared to think about the song. ... The relationship between poet and reader is unity; they are both the poet."
29. The song's chorus is actually a 17-syllable haiku, suggesting that unlike the rest of the song, the lyrics themselves are "like a ripple, not caused by anything, and doomed to be fleeting, not to be held."
30. The wordless chorus that closes out "Ripple" was sung by the band's extended family who "filled the room" live in the studio.
31. "Brokedown Palace" was written on an afternoon in London over a bottle of Greek white wine. "Ripple" also came out of the same session.
32. The phrase "Brokedown Palace" originates from John Steinbeck's 1945 book Cannery Row, referring to "the name that some bums gave to a dilapidated warehouse, where they all resided."
33. The song provided healing power to Ken Kesey upon the sudden passing of his son. "That song was sent from the Grateful Dead to our bruised hearts. And it was like having somebody reach out and putting their hand on your shoulder and saying, 'Yeah, we feel it.'"
34. Bob Weir "still [closes] shows with "Brokedown Palace." He finds "there's really something sweet but final about it. ... It's one of my all-time favorite songs."
35. The "weeping willow" is a "symbol for unlucky love" and "indicates cycles, rhythms, and the ebb and flux."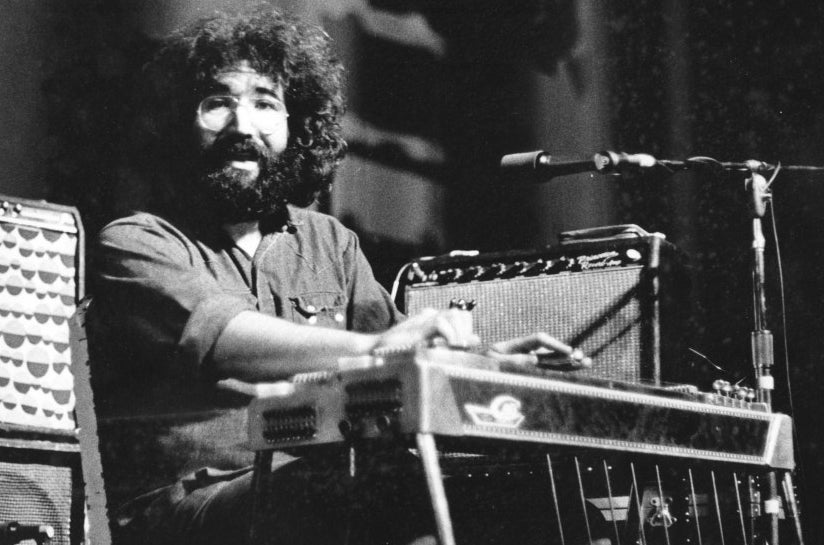 36. Producer Steve Barncard compared recording the gentle vocal layers of "Attics of My Life" to "walking on pins and needles."
37. Like many of the Dead's songs, and the band itself, "Attics of My Life" "is about connection ... to become something larger than an individual, while still embracing the diversity of being an individual and knowing others."
38. "Truckin'" is "just the story of the Dead — going on the road, losing old friends, gaining new ones, trying to keep everybody happy, trying to play some nice music for people, and succeeding on all counts."
39. Looking back on the events and lifestyle depicted in "Truckin'," Lesh notes, "I see a group of much younger people doing things in a way that I envy, now, looking back on it."
40. And even though it's the perfect phrase for describing life on tour, "Truckin'" dates back to a dance step popularized in the '20s and '30s.
41. The autobiographical song could have gone on forever, Weir notes: "It was going to be the unfinished song. We were just going to keep adding to it, and probably should…"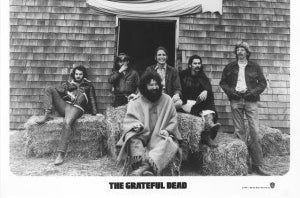 42. Friends of the band like David Grisman and David Nelson contributed to the record because the studio had an open door, and producer Steve Barncard was working double-time in the space: American Beauty by day, and David Crosby's If I Could Only Remember My Name by night.
43. There's a craft beer brewed in its honor.
44. SPOILER ALERT: The album inspires and soundtracks the pivotal final moments of the iconic TV series Freaks and Geeks.
45. The album is timeless, at least for Deadheads, who are "kindred spirits" to the band. It's a record for people "that require a little adventure in their lives, and therefore in their music."
CORRECTION: Steve Barncard worked on David Crosby's first solo record, IICORMN. An earlier version of this post misstated the artist as David Grisman.