1.
Turn your pots and pans into art with a hanging rack.
2.
Make a plain tea set into a clever trompe l'oeil.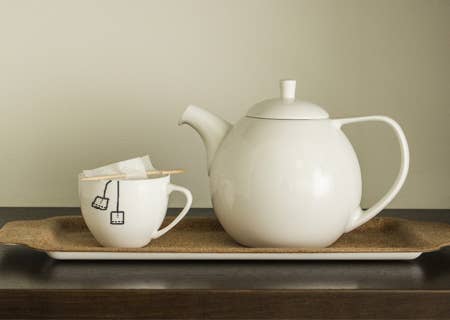 3.
Use bright plates for a no-commitment way to add color to a wall.
4.
Add a bright backsplash.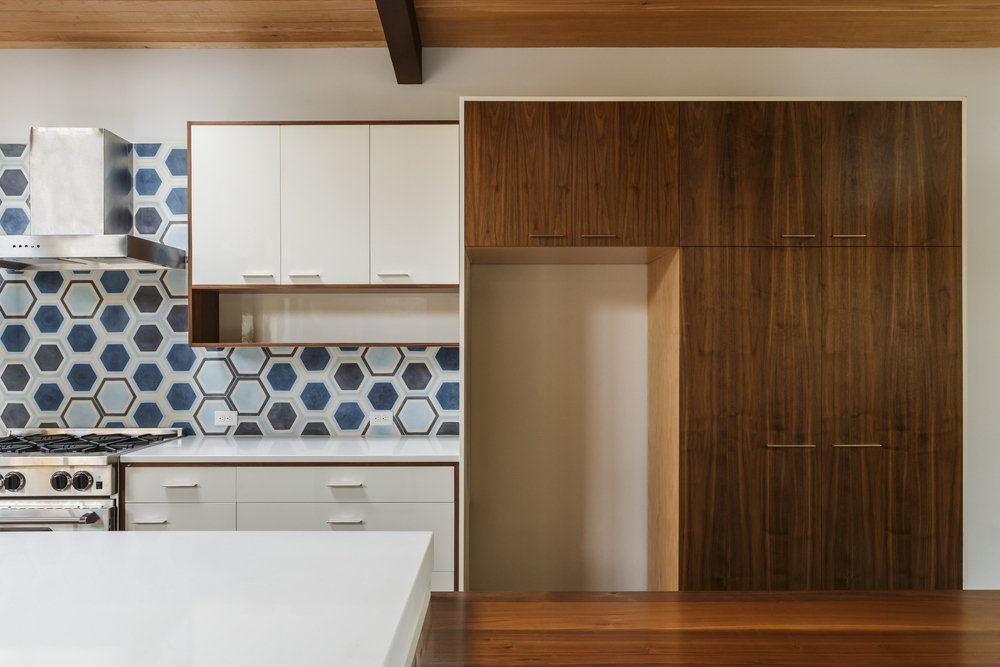 5.
Add some industrial farm chic with a repurposed basket light.
6.
Turn some old boards into art!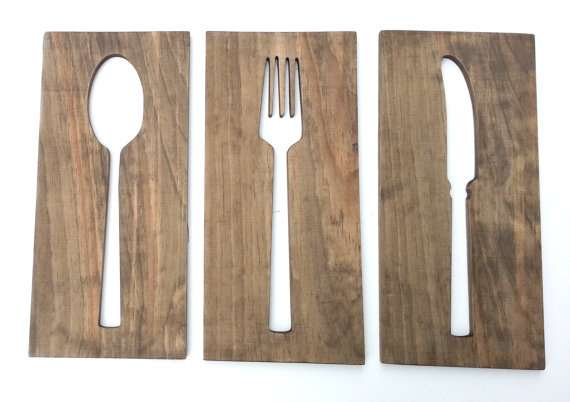 7.
Brighten up a bland fridge with patterned wallpaper or decals.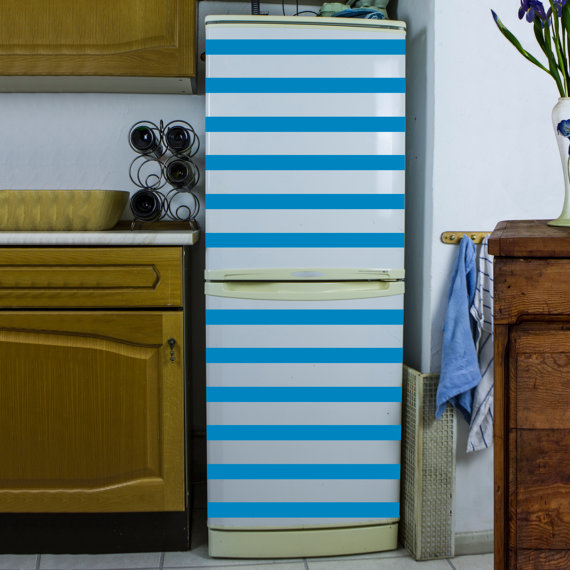 8.
Or turn your refrigerator into a giant chalkboard.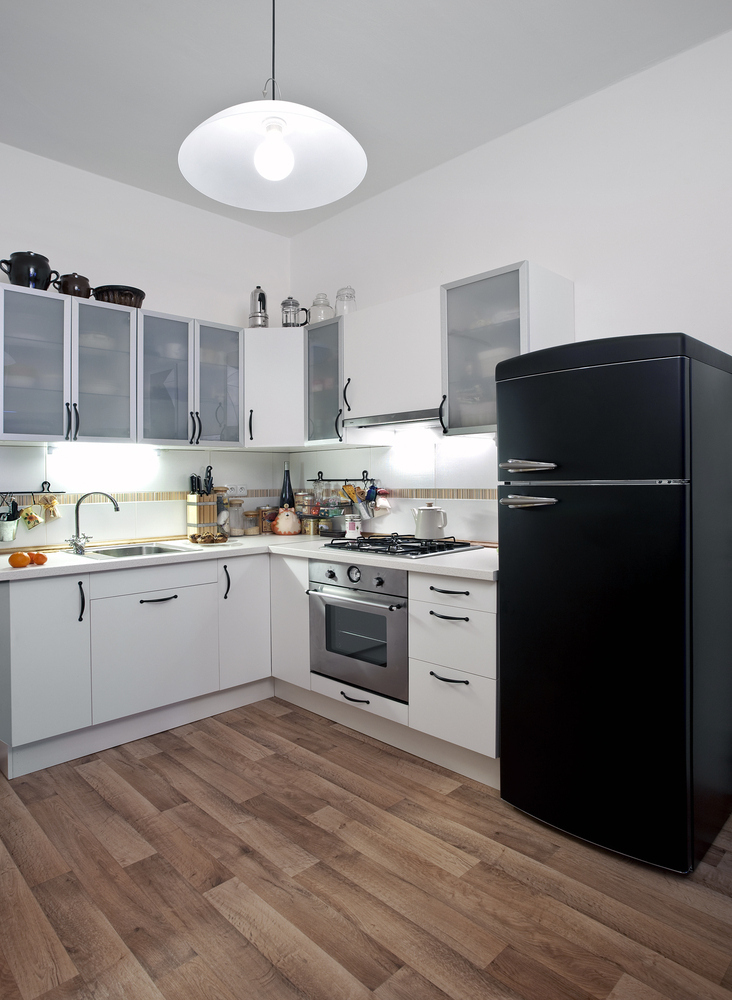 9.
Turn unused wall space into a colorful spice rack.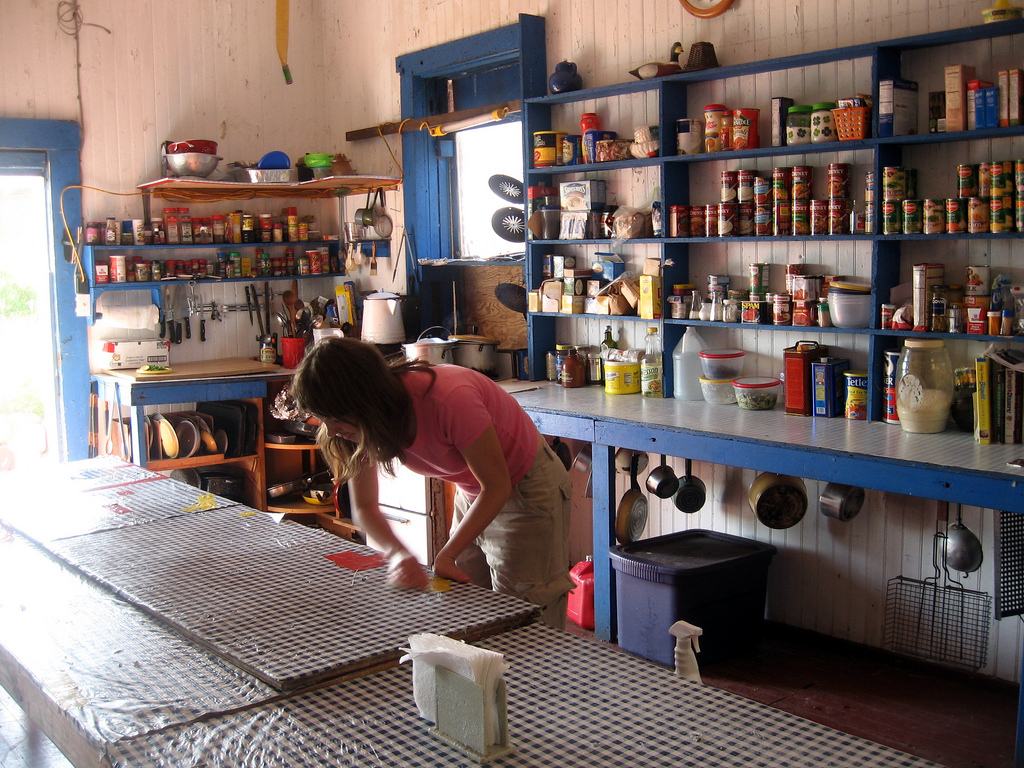 10.
Create a kitchen island out of an old desk.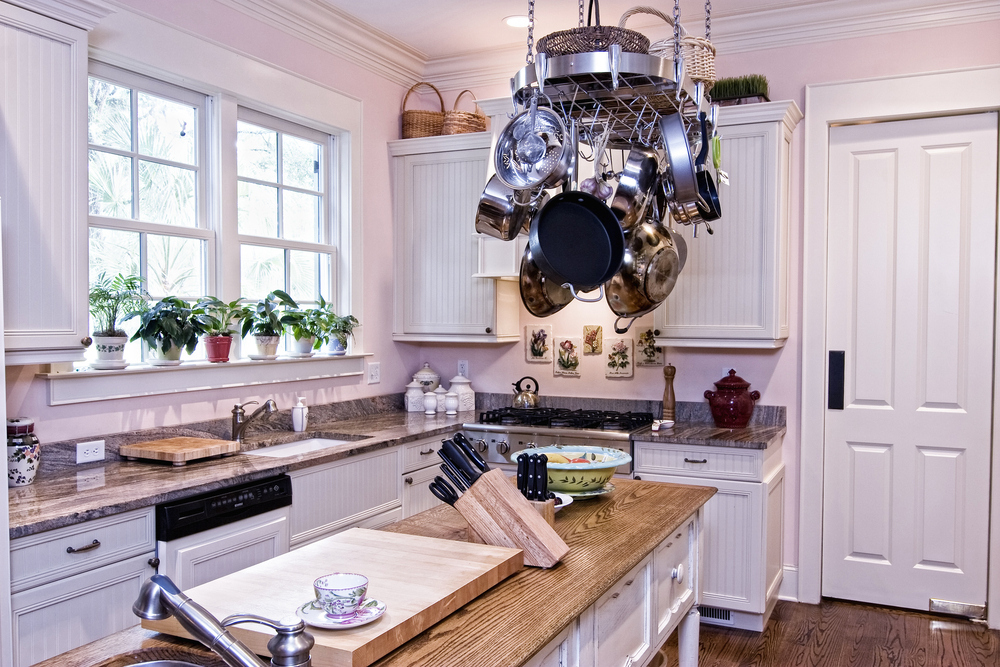 11.
If you're really gun-shy, get bright cookware and match your hand towels.