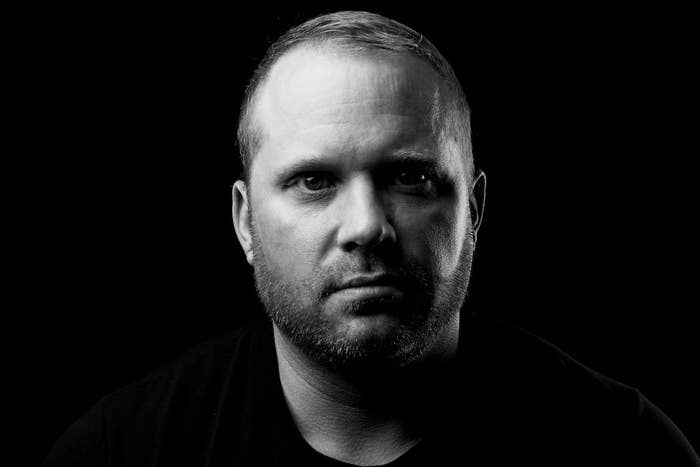 Geoff Hughes is a serial entrepreneur, digital marketing expert, and a successful mind-hacking coach. He is also the founder and CEO of Infinite-Web, a successful web-hosting company which created the foundation for him to grow his wealth exponentially. Geoff grew up with a single mother and lived off a meagre welfare check for the most part of his adolescence. Despite facing such hardships, his ability to reframe his mentality and mental resolve enabled him to eventually become a successful email marketing expert and form an online empire of his own.
However, Geoff claims his true passion lies in educating people on how to tap into their true potential. He credits his meteoric success to the complete reformation of his intrinsic nature and mentality. He lives by the quote "Whatever a man can conceive and believe, he can achieve."
Nowadays, Geoff coaches people on how to harness the full potential of their mind and helps them in actualizing their dreams and aspirations. Geoff has a very psychoanalytic approach to his theories and believes in conscientiously training your subconscious mind to align it accordingly with your desires and expectations. He even wrote an e-book on his methods titled "5 Hacks your mind doesn't want you to know" which outlines his techniques and tactics. Here is a list of five hacks you can implement to start seeing changes in your life.
Predetermined Self Image
Geoff argues that your intrinsic mindset and nature has been formed permanently since a young age. This inherent nature acts as a direct regulator and corrects every action of yours so that it is in line with your innate personality. This means that you will continue to interact with your environment in the same way for the rest of your life. Thus, each time you react to a particular situation in a specific way, you are actively reinforcing this intrinsic "self-image" of yours. This can play out in your favor if you are naturally a competitive and efficient person; however the opposite is also equally true. This would mean that you unconsciously keep on reverting back to the same version of yourself which restricts you and inhibits you from being successful.
Metacognition
In its literal sense, Metacognition is defined as the enhanced awareness and recognition of one's thoughts and actions. This puts you in control of your psyche and mind as now you are actively realizing the choices you make in response to a particular stimulus. Geoff argues that even though your intrinsic nature has been embedded deep inside you from a very tender age, it is still subject to change and "re-programming". By practicing meta-cognition you are consciously aware of your decisions and actions, and as such you now have the ability to replace said action with something of your own choosing. With time, this increased awareness will slowly but surely replace all the negative traits in your intrinsic "Self-image" with traits that are more positive and constructive to your desired goals and motives and thus effectively overwrite the existing core of your mind and body.
Patience, Practice and Progress
After ascertaining the root cause of your inefficiency and identifying the core reason why you are not successful, Geoff promotes the use of techniques such as Repetition, Hypnosis and Emotional Experience to effectively reprogram your mind and psyche once and for all. Repetition is all about constantly practicing any newly acquired habit of yours provided that said habit supplements your mentality and self-image in a positive way. Hypnosis is yet another unique, albeit highly effective, technique Geoff suggests that you should follow. Hypnosis slows down brain waves to a certain frequency where accessing the subconscious becomes fairly easily. At this point, you can do that deep inner work which will allow you to rectify any negative trait of yours and create reformed neural pathways which accentuate and fortify your elite mentality. The last technique deals with coupling a certain emotion with a desired goal. Emotions release strong neuro-transmitters which have a lasting effect on your psyche. Thus if you attach a positive emotion with any desired goal, this will boost your motivation towards achieving it and enable you to actualize it with ease.
Ultimate Vision
For this hack, Geoff introduces the theory of Virtual Reality in his publication. He claims that the subconscious mind cannot draw a clear distinction between actual reality and that of a virtual nature. It takes in visual and auditory cues to form a reaction and as such you react to a virtual stimulus in the same way you react to a real one. Thus, if you envision your end goal clearly, you will have added motivation to achieve it easily.
Putting it all together
The last hack details the correct way to practice all aforementioned techniques. Geoff advises that all of these should be practiced in tandem with each other in order to obtain the desired results.
Geoff's methods have testimonials from people swearing that using these mind hacks have had a successful impact on them. The results did not occur overnight; however, Geoff claims that with constant and diligent practice, you too can achieve the same success that he achieved in such a short span of time.