It's been a few days, but I genuinely can't stop thinking about this wild behind-the-scenes story that Angela Bassett shared when she was recently on The View.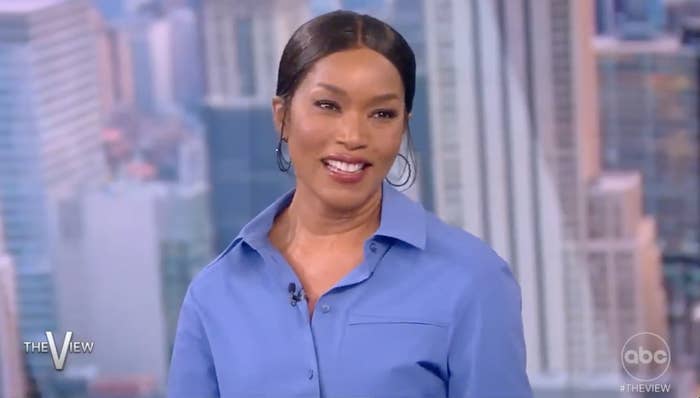 Basically, during the press tour for Black Panther: Wakanda Forever, Angela stopped by The View and was reunited with Whoopi Goldberg, aka her former How Stella Got Her Groove Back co-star.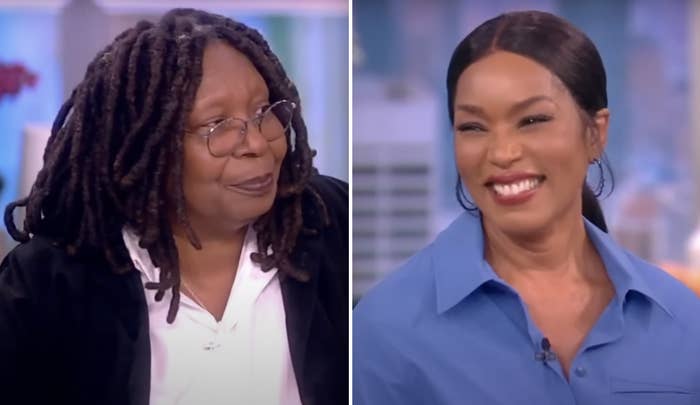 Believe it or not, next year will mark 25 years since the movie was released. So, to celebrate, Angela was asked about her favorite memory while shooting with Whoopi on location in Jamaica.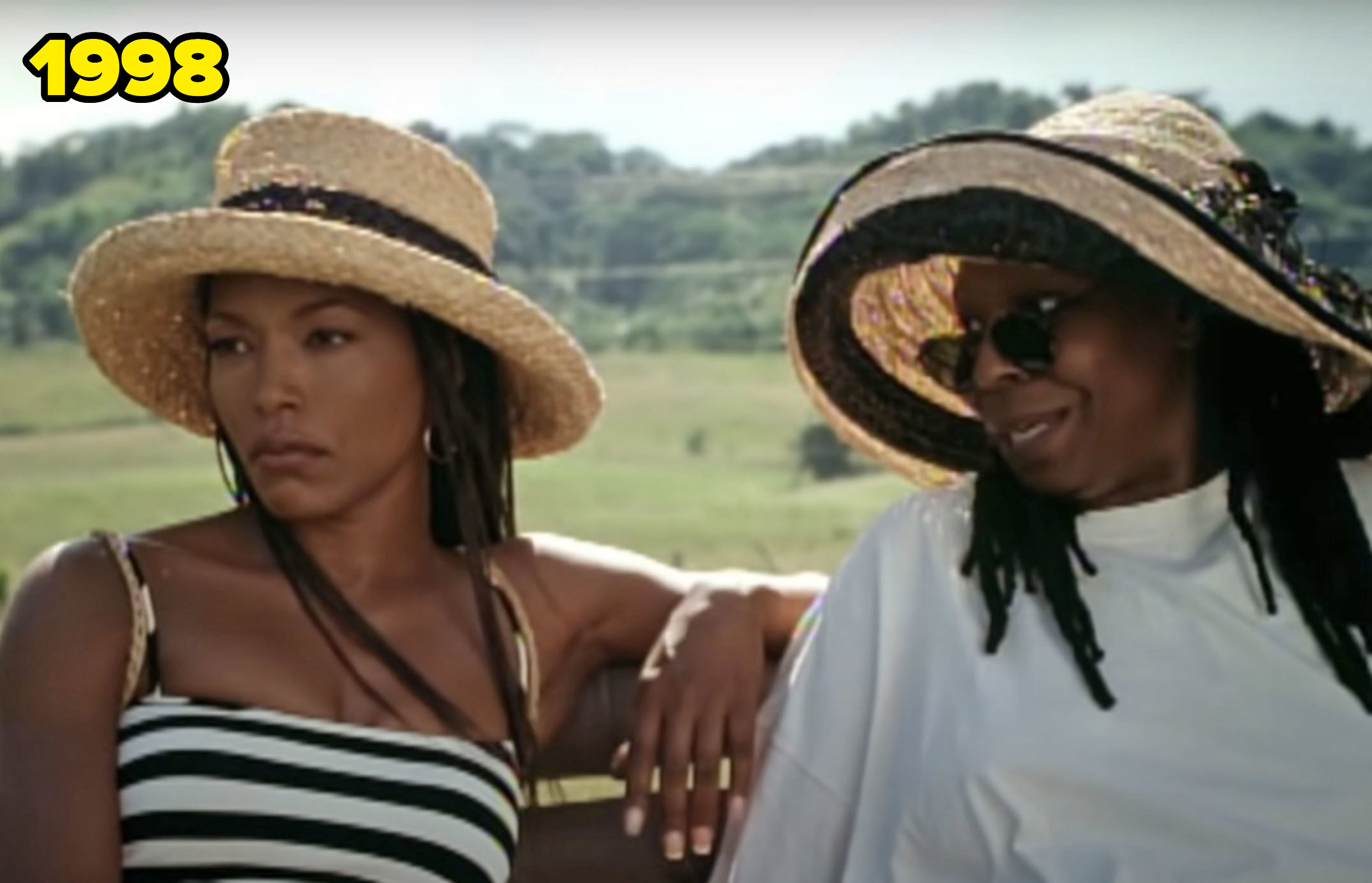 She immediately brought up the incredible crew – which was a mixture of US and Jamaican workers – and talked about how the local workers were "getting the short shrift" in terms of wages.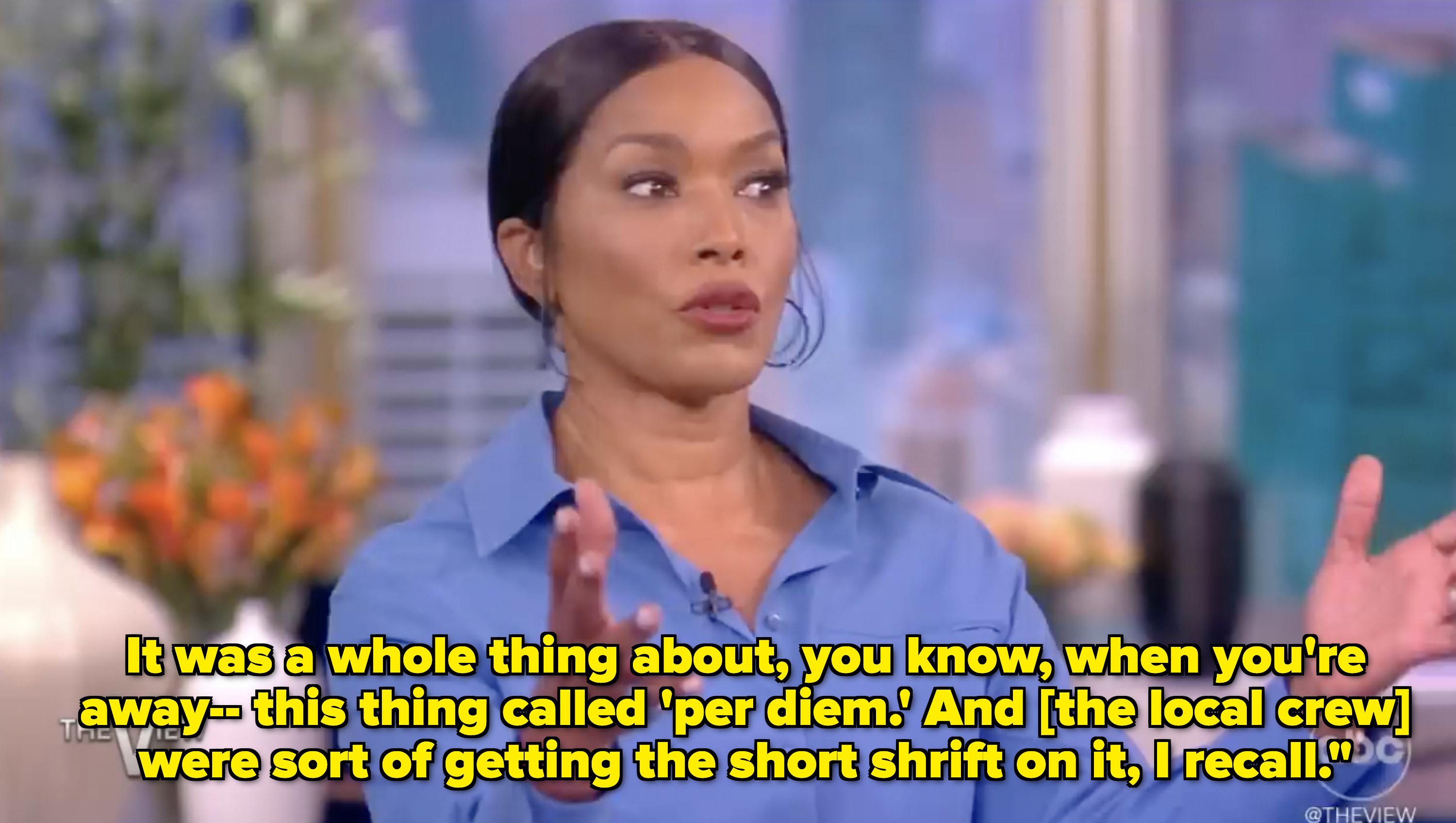 Whoopi has always been one to speak her mind, so, according to Angela, she marched directly to the studio rep to solve the issue: "And she came in – Hurricane Whoop – and she was just like, 'I will go right in here, and they are going to be paid fairly!'"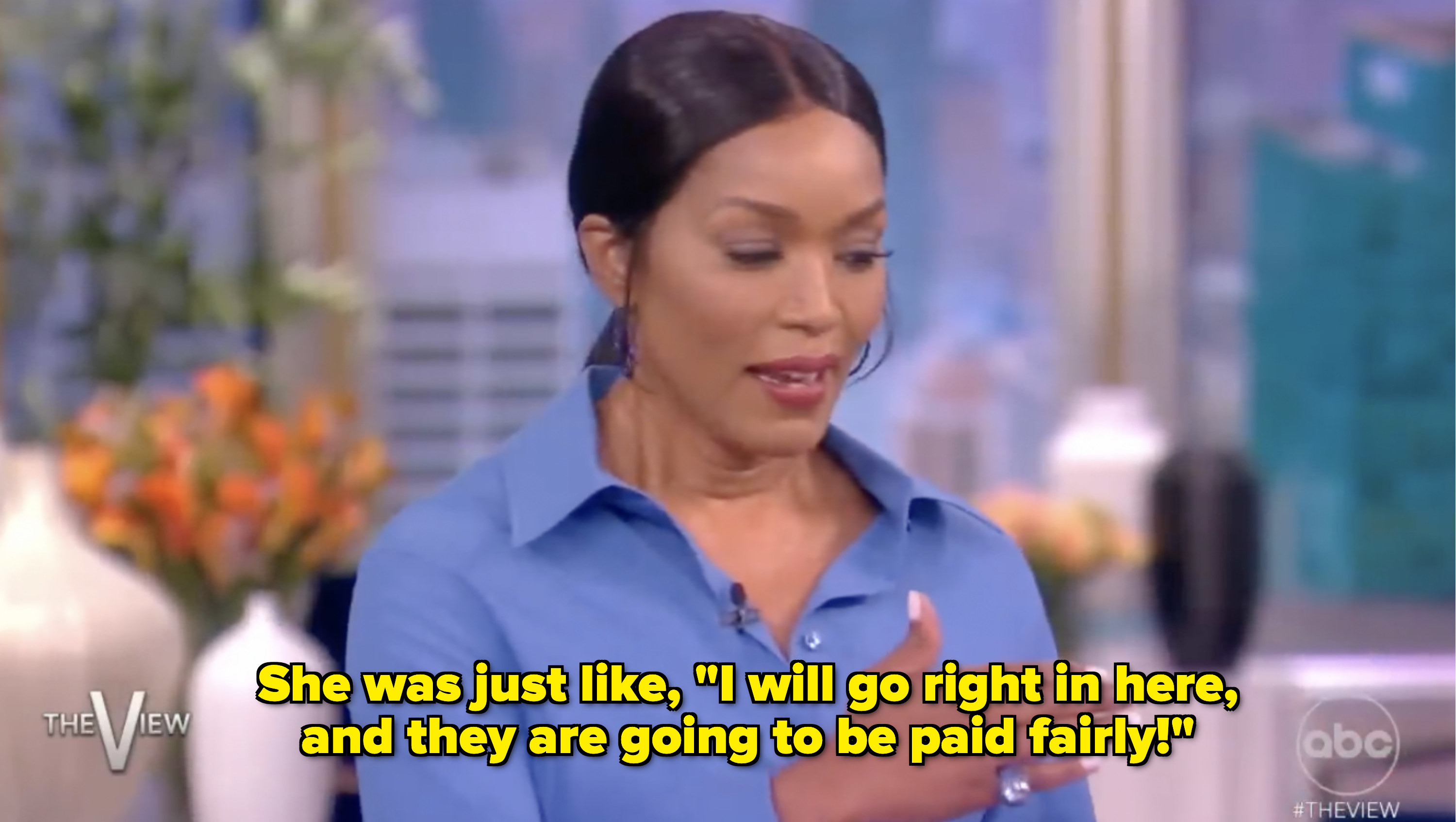 Whoopi clarified that the US crew was in a union, so their wages and benefits were already a given. However, the Jamaican crew who were brought in locally weren't getting those same benefits. Angela continued, saying, "She was like, 'You're gonna do the right thing, or the right thing is gonna be done, and you're gonna be shamed for not doing it!'"
Whoopi's final response to the retelling of this story is perfect and exactly right: "If we don't look out for each other, who's gonna look out for us?"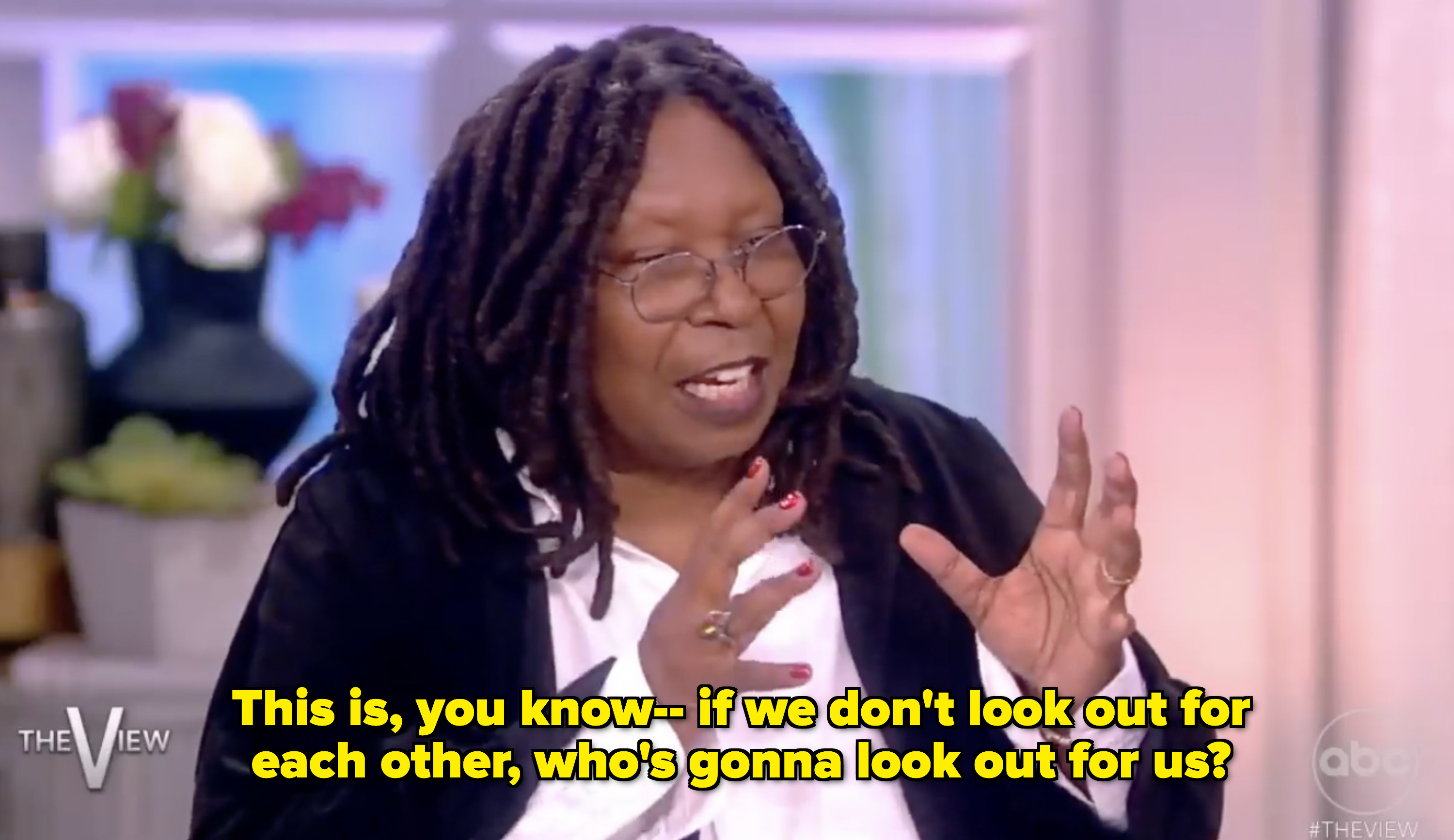 Thanks for using your voice to point out injustices and to make things right, Whoopi!