So, since Oprah's Favorite Things is such an iconic gift-giving staple (and has been since it premiered on her show in 1996), we want to know the best thing that's EVER been on her list.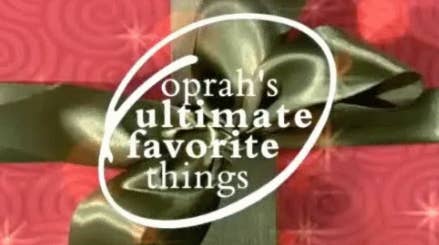 Or maybe you absolutely swear by a ridiculously-tasty dessert that Oprah introduced you to, like sorbet that's so sweet it'll make you lick your finger or hot chocolate mix that'll warm you up on even the coldest day.
The holidays are right around the corner, so help us out! Use the DropBox below to tell us the absolute best item (and why it's so great!) from any year of Oprah's Favorite Things.