I Tested Holy Grail Grooming Products To See If They're Worth Your Money
These are the products that are worth it.
Hey! I'm Spencer, and I'm a complete beginner when it comes to grooming products.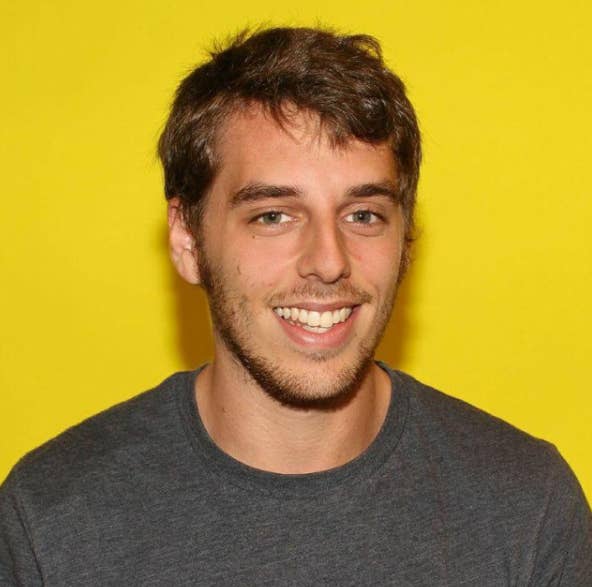 That's why I asked the BuzzFeed Community for their favorite grooming products, and I spent the last few weeks testing them out to see if they're actually worth your time and money.
First up was Carbon Coco's Ultimate Carbon Kit, a charcoal toothpaste teeth whitening kit.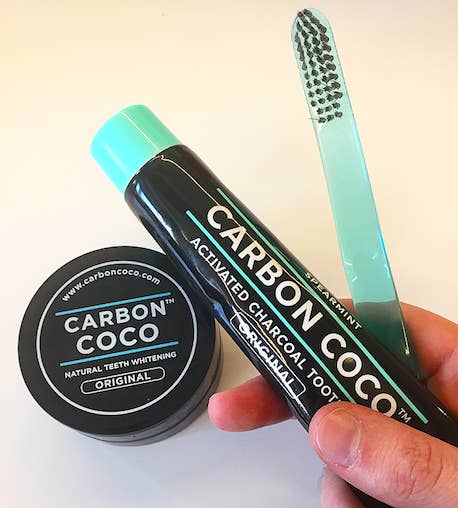 This kit kind of made brushing my teeth more fun, which was weird but cool.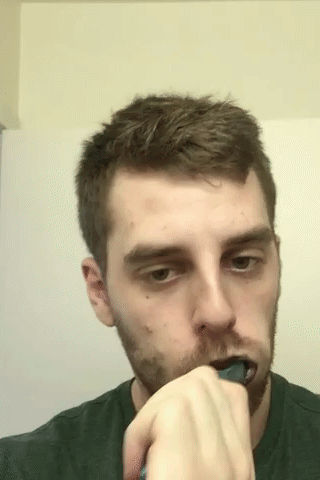 It's basically just a two-step process, where you first brush your teeth with the charcoal, and then you rinse and brush with the actual toothpaste.
The black charcoal in my mouth made me brush my teeth longer than I normally would, because I wanted to make sure I got every last bit out. The only downside was that it was a little messy in the sink, but it only took 20 seconds to clean that up. I actually really like this product and have noticed subtle changes in my smile, so I've continued to use it.
Get the whole kit from Carbon Coco for $59.90.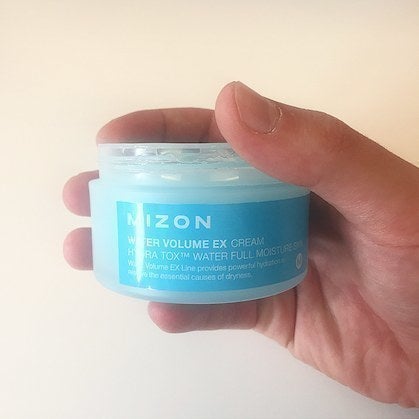 I have a confession to make: I don't know anything about facial cleansers or moisturizers. I don't have a strict regimen when it comes to washing my face. In fact, I pretty much just take showers. But this product came highly recommended by andrianam2, so I thought I'd give it a shot. She said: "I have very sensitive skin and this magic stuff doesn't give me a rash and it absorbs so quickly. It also smells like rose water. I have given this product as a gift to so many people, with a variety of skin issues, and they all love it."
This Korean moisturizer feels and smells so great.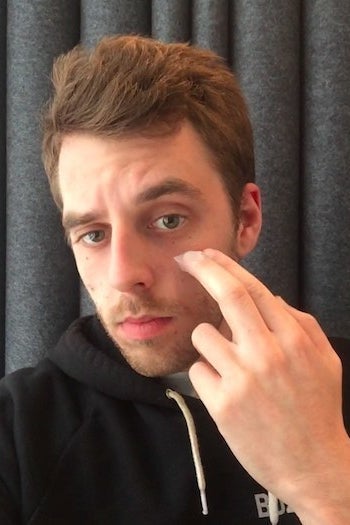 The instructions with this one were pretty simple: just apply a tiny bit of moisturizer after using your facial cleanser.
This was my first time using a gel-like moisturizer, and I liked it more than the normal lotion-y ones I've tried before. This gel was cool and refreshing, which made the whole face washing process actually feel like it was working immediately. I tried this moisturizer a few weeks ago and liked it so much that I've washed my face every night since then.
Get it on Amazon for $14.39.
One of my favorites was LUSH's Hair Custard, which styles thick or thin hair.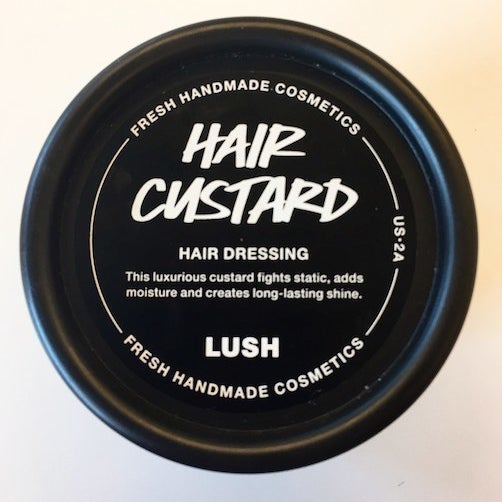 I was told by Rachel Casper on Facebook that this product "smells like vanilla cake" and holds her "thin, short hair in its style." Rachel did not lie... it smells freaking amazing – sort of like a combination of vanilla and cotton candy. I'm here for it.
Not only did the product smell great, but it actually held up.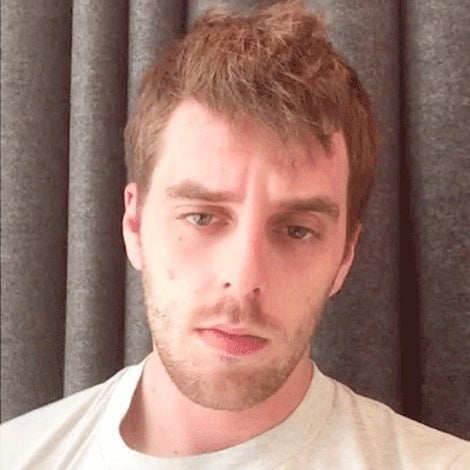 I started adding some of the hair custard (you really only need a tiny dab) to my hair after my morning showers, and it held up throughout the day. The smell didn't go away either. Even after several hours, I'd occasionally get a whiff of vanilla, and it was weirdly refreshing.
This also worked super well when I had a ~get-up-and-go~ morning and didn't have much time to get ready. I just wet my hair a little, put some product in it, and I was set.
Get it from Lush for $23.95.
Next up was Kiehl's Creamy Eye Treatment, which gently moisturizes around the eyes with a hydrating avocado oil.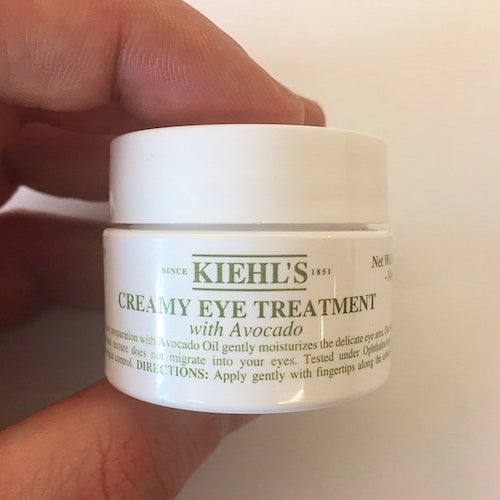 "This is exactly what you'd imagine: the feeling of smoothing a perfectly ripe avocado onto your skin and then feeling like a boss."
This moisturizer is super soothing around the eyes.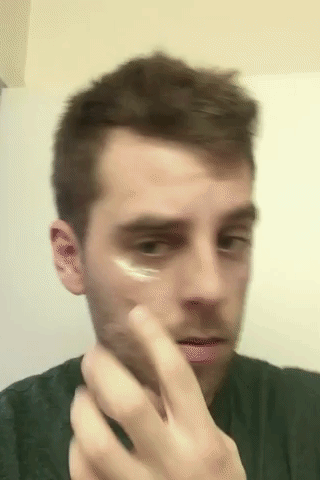 No matter how much sleep I get, I almost always have bags under my eyes. This cream definitely helps by getting rid of puffiness and moisturizing around my eyes at the same time. It also blends really well and doesn't leave my face looking glossy or oily.
Get it from Kiehl's for $29.
The last product I tried was Lindsay's Charcoal Modeling Mask, a rubber mask that shapes to your face and deep cleans those pesky pores.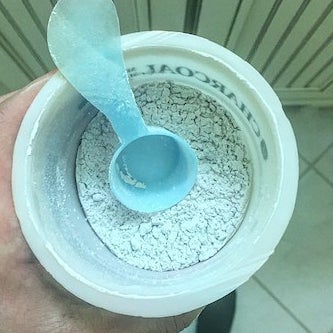 The mask was recommended by sarahwainschel, who said it basically works like a magnet to attract the guck off your face. I've always been intrigued by face masks, but I had never actually used one. My goal for this was to peel off the whole thing in one pull, so I could have a mold of my face with a bunch of dirt and blackheads hanging from it. Something about that felt oddly satisfying to me.
The mask is actually a lot easier to put together than I thought it'd be.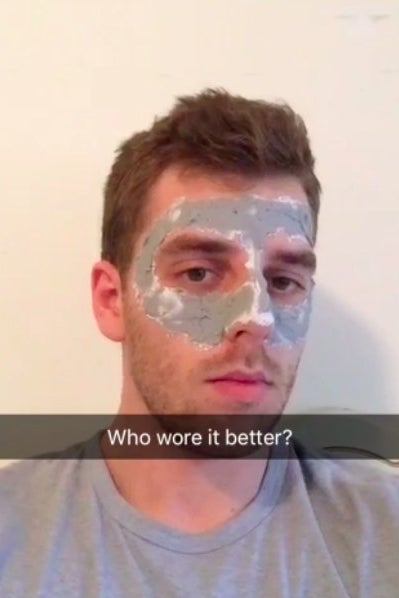 I read the directions five different times and even watched an online tutorial because I was so scared I'd mess it up. All I had to do was add water, stir, and then apply it to my face. After a few minutes my face started to tingle and tighten up, so I knew it was working.
Looking back, I wish I applied a thicker layer of the mask, 'cause I think that would have helped peel everything off at once.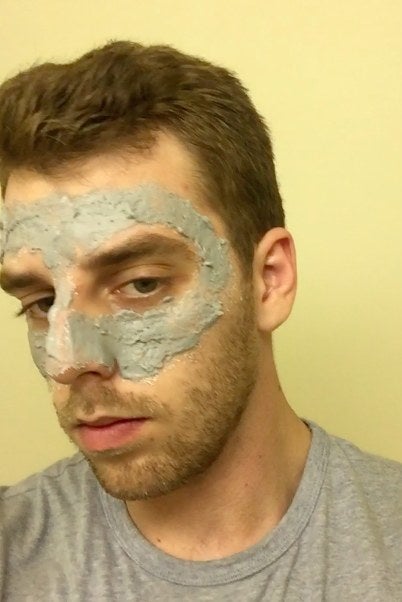 In the online tutorial, the woman took her mask off in one pull. Mine... didn't. I even kept it on my face a few minutes longer, because I really wanted it to work (maybe that's what I did wrong?). I'm gonna blame that failure on my inexperience with face masks. And just because it didn't all peel off together, that doesn't mean it didn't work. My face definitely felt more smooth and way less oily afterwards.
Get the face mask on Glow Recipe for $6.