Sexual experiences between consenting adults can be truly beautiful, fun, and even a little awkward. More importantly, they should be normalized. That's why we asked the BuzzFeed Community to tell us about their hottest hookup experiences. Here are the steamy results. Enjoy.
1.
This real-life porno:
"I was dating a psychiatrist I worked with. I was the receptionist at the front desk, and it was obviously a conflict of interest, so we kept things very secretive. After we started getting intimate, he found excuses to call me into his office for a few minutes so we could fool around without anyone knowing. I'd 'help' with sending faxes, scheduling an appointment with him, etc., and that gave us a little time to have him bend me over his desk and have sex or have him eat me out. Breaking the rules just made it hotter. I was always told how friendly and happy I was when I greeted our patients. If only they knew the reason why..."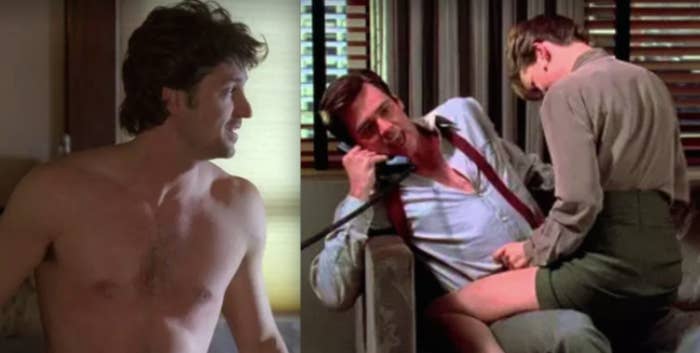 2.
This sweaty sauna:
"I was having an exchange semester in Montreal, and I went to a gay sauna. I saw one of the hottest guys ever in there. He was muscular, scruffy, and had a big chest, and he smelled like Bath & Body Works. Apparently everyone was after him, but he ignored them, so I didn't think I had a chance. Then, as he passed through the doorway, he grabbed my hand and took me to the alley. We then had the hottest sex ever. While we were fucking, he whispered something to me in French. I asked him what it meant, thinking it'd be really romantic. He said, 'I come more than once,' lol.
"After that, I asked for his name. He told me it was Adam (just Adam), and he left the sauna. No other words were spoken. I've thought about that encounter several times since then, and he's the reason I decided to learn French. Now, voilà, I'm fluent and still hope to meet him #LoveAtFirstFuck."
3.
This ecstatic ecstasy:
"I was out of town at a music festival and had a hotel room to myself for one night. I had deleted Grindr years prior, but at 4 a.m. my post-festival 'Yup, I'm still high' horniness kicked into overdrive, so I reinstalled the app and left it open while I showered. I came back to a 'sup ;)' from someone I had met several years prior at Coachella but had never hooked up with. Despite the lame message, I was thirsty and he was hot, so I got bold and replied, 'You and I have unfinished business.'
"He was in my hotel room within 15 minutes. We slowly eased into things because it had been a couple of years since I last bottomed. Then he ended up railing me to the point where he finished and I started laughing out of pure ecstasy. I was satisfied and short of breath, even though I myself hadn't even finished yet. He asked if I wanted to, and I said that I was already beyond satisfied. We parted ways, I went to bed, and I haven't seen him since."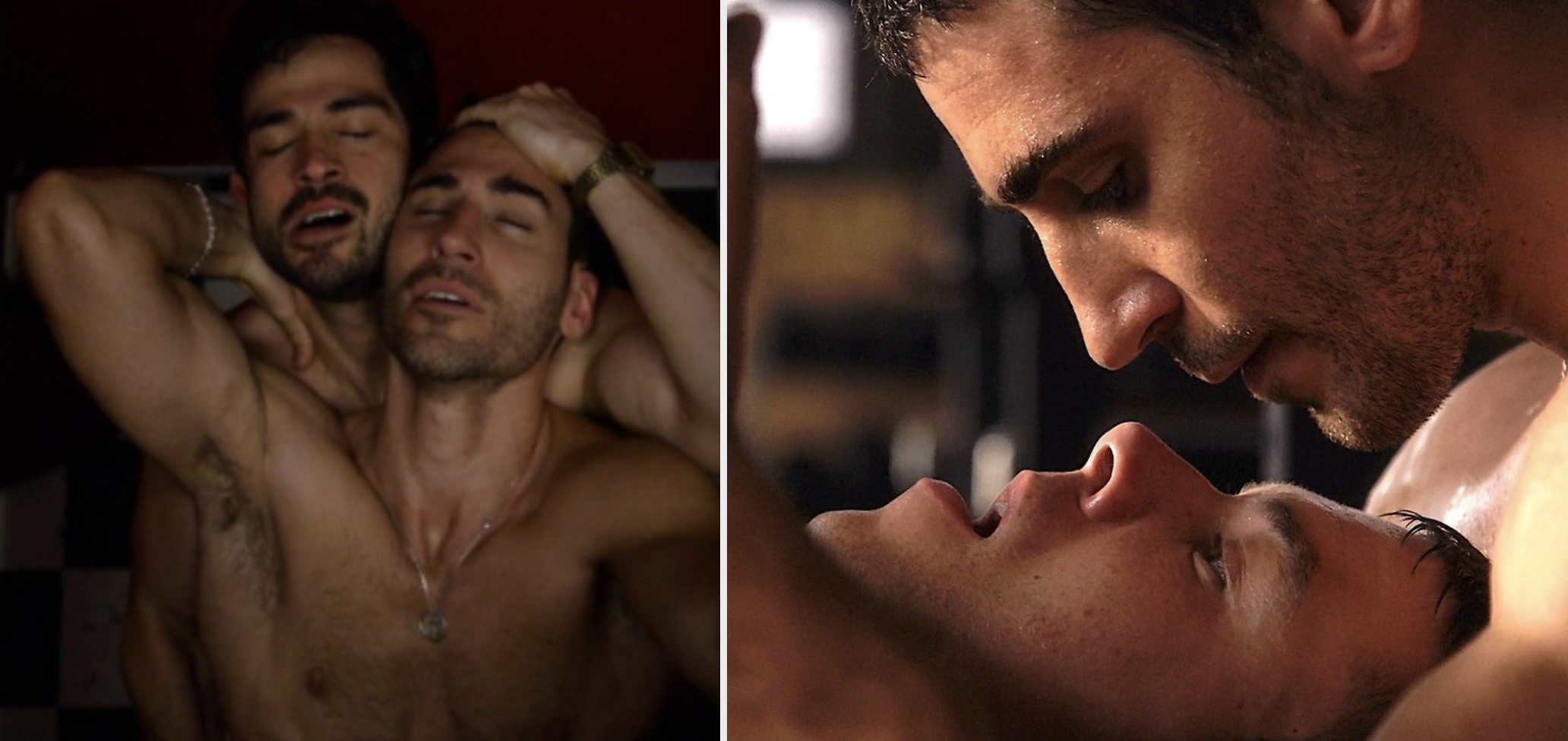 4.
This woman who ~came~ home for Christmas:
"While home for Christmas, I matched with one of the most attractive people I'd ever seen on Tinder. We talked a bit but didn't make plans. Then, on Boxing Day, I randomly ran into him at the bar, and we hit it off right away. Both of us were staying with parents and had been drinking, so we couldn't drive anywhere. We ended up hooking up in the 'woods' (i.e., a sparse grouping of trees at the end of a residential street) at 3 in the morning. We couldn't have sex because neither of us had a condom, but we fooled around, and he was the kind of guy who got off on pleasuring women. The added thrill of hearing cars drive down the hill behind us made my three(!) consecutive(!!!) orgasms even more intense. He lives across the country, and I have since changed my number, so I'll probably never see him again, but it was an amazing night."
—Anonymous
5.
This swinging orgy:
"My wife and I started talking about having a threesome. Fast-forward two years, and we went to our first swingers party. We were nervous, but we picked someone we liked and went for it. Throughout our threesome, someone else asked to join. Then another, then another. Seven people shared the bed (five women and two guys). Everyone was in the moment, moaning, and hands were everywhere. We kept this up for at least an hour. It was the hottest moment of my life. My wife and I went back for another go the following night, and it was just as hot."
6.
This neighborhood cum-de-sac:
"One of my best friends from high school is gay. One time, I gave him a ride home, and he jokingly said, 'I'd offer to blow you, but my tits are in the shop.' I was 18, so probably just hearing 'tits' was enough to get me hard. I unzipped my pants and took my dick out, kind of jokingly but kind of not. He started sucking, and I kept driving until we got close to his house. He told me to pull over in the cul-de-sac, and I blew my load in his mouth. Then he said he was going to eat my ass. He got out of the car, walked around to the driver's side, and opened my door. I got out and leaned onto my car, and he ate my ass for a long time. It was unreal. It felt so good that my legs were shaking. I kinda came again, but there wasn't much, so he said, 'You don't have any more for me?' I thought it was so hot that someone wanted my cum that much.
"It's been almost a decade, and we're still friends, but nothing like that has happened since. He'll be a groomsman in my wedding next year. No woman has ever offered to eat my ass before. I've met a few of his boyfriends and wonder if my dick is bigger than theirs. This all makes me sound pretty gay, but I'm really not."
—26/Male/Straight
7.
This eventful night:
"A few years back, I came across this guy on Tinder who was a 10/10 — easily the best-looking man I've ever seen in my life. I was surprised we even matched. The conversation started off casual, and out of nowhere he said all of these sexual things he wanted to do to me. I hadn't done a lot of those things up until that point and was really curious about them. This was literally my fourth time having sex, so I figured I'd give it a shot.
"He came over, and I offered him something to eat or drink. He declined and then went behind me and whispered, 'The only thing I want to eat is that ass.' I froze up, and before I knew it, he flipped me over his shoulder, threw me on my bed, and started doing just that. After I rode his face, I rode the rest of him. It went on and on. Then we went to my bathroom and fucked on the counter. We ended up finishing off in the shower. The whole event lasted about three hours, and it would have gone on for longer, but he had work. He came back over about a month later to spend the night, and it lasted for HOURS. I've been with several men since then, but no sex has ever come remotely close to what I experienced with that guy."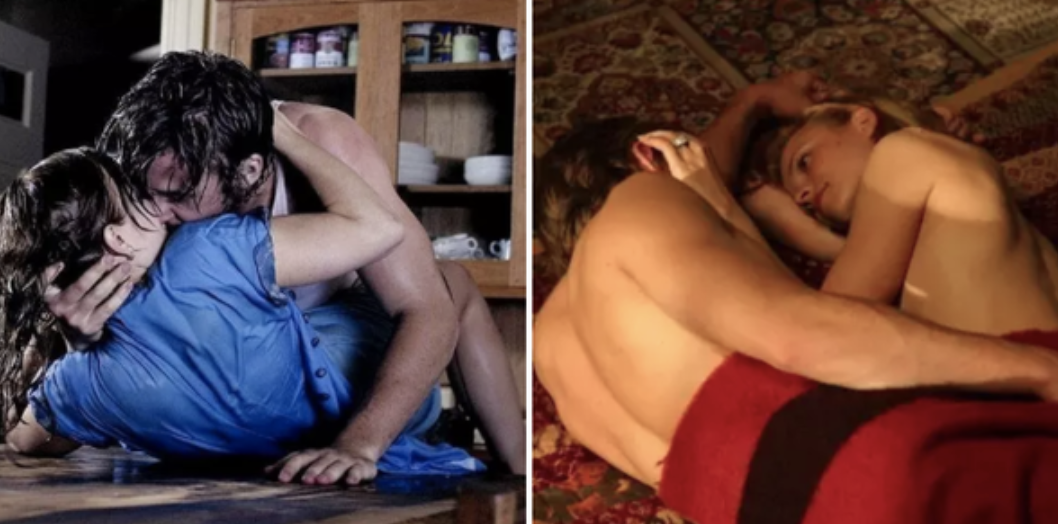 8.
This nerdy nooky:
"My boyfriend and I are huge Marvel fans, so one night we role-played as Gamora and Star-Lord from Guardians of the Galaxy. My boyfriend tied me down and teased me with his little toy Star-Lord sword, and he covered me with little Groot gummies. Then we played the entire Guardians of the Galaxy soundtrack while we had sex. To me, that was pretty damn hot and heroic."
9.
This messy mating:
"My boyfriend and I rented a hotel room for a short vacation. They made a mistake and gave us a room with two beds. We decided to make one a sleeping bed and the other a sex bed. We got trashed on moonshine and played with hot, bright-green wax and various lubes. We also had restraints set up, various whips, and a bunch of other toys. It was a fantastic night. The next day, we walked into the city and completely forgot to put the 'Do Not Disturb' sign on the door. We came back to a very tidy room with exactly one made-up bed. The other one — our sex bed — hadn't been touched. I'm sure the maid saw our sex bed, shook her head, and muttered, 'They do not pay me enough for whatever this is.'"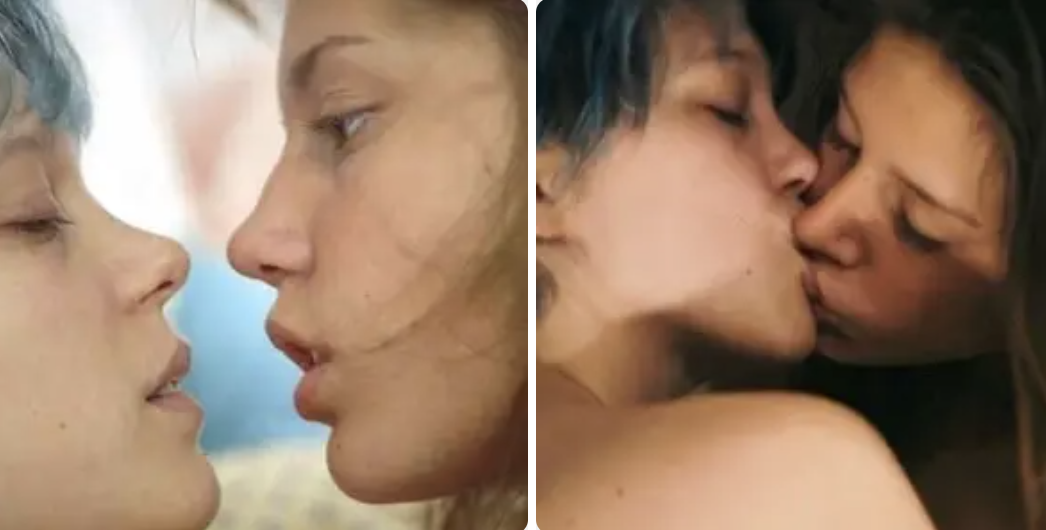 10.
This fisted fornication:
"I've always been very adventurous in my sex life — everything from experimenting with random objects for masturbation to threesomes and kinkier romp sessions. I went through a phase where I was obsessed with seeing how much I could take. I got really into fisting porn and would practice stretching myself. I had tried to have a couple of men fist me, but their hands were just way too big. I was craving the feeling of a full hand filling me up so badly that I actually posted a Craigslist ad for a woman to fist me. I'm not attracted to women relationship-wise, but I have no problem sleeping with one.
"We didn't exchange names or photos. We simply met at a local park, and I hopped in the backseat of her car. She instantly hiked up my skirt and started to rub my pussy while she played with my nipples. Once I started to get wet, she began inserting her fingers, one by one. When she had all of her fingers in, she started to work her palm in. The pressure was out of this world, but it felt amazing once she managed to squeeze herself all the way in. I swear, I almost came instantly. She had to go really slowly at first, just to get me used to having something that big inside me. With the help of a lot of lube and patience, she was finally able to start pumping it in and out of me quickly. After she got me off twice, I got out of her car and we parted ways. Such a hot way to experience my first fisting."
11.
This hot, hot, hot tub:
"My first sexual encounter with another woman was actually a threesome with my then-boyfriend, now-fiancé! She was our waitress at our favorite little bar that we spent many weekends at, so we saw and talked to her all the time. We always got along, but I never thought of her sexually. One night, she came in to drink instead of work. At 2 a.m., when the bar was closing, my fiancé and I were headed home for the hot tub. On a whim, we invited her to come. The whole way there, my fiancé and I knew it was finally going to happen, and we were so excited.
"Things immediately unfolded when we got in the hot tub, and we even got kind of loud. We stayed up until nearly 6 in the morning, all playing together in bed. It's one of our favorite memories. While it hasn't happened again, we would certainly not turn down the opportunity."
—24/Female/Straight-ish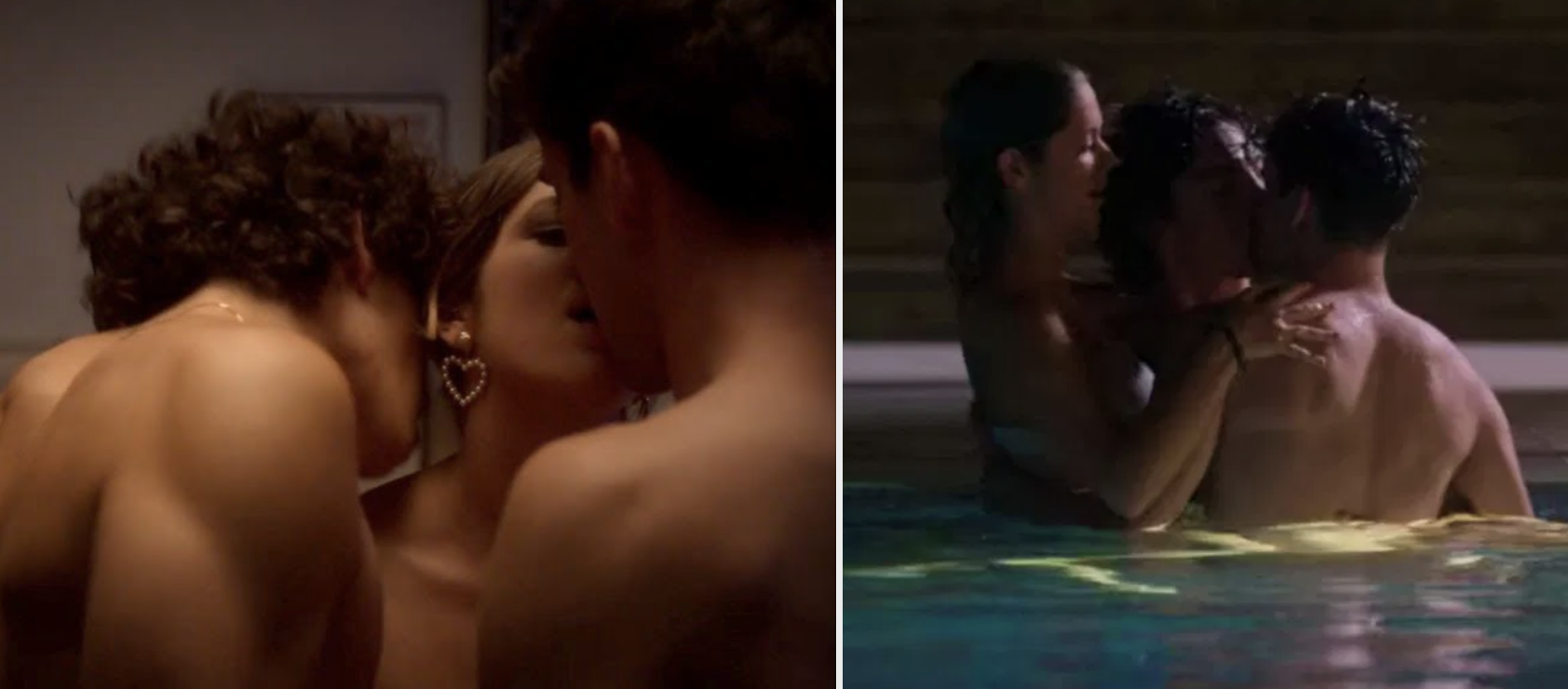 12.
This public penetration:
"I met up with a US soldier after talking online. He shared a detailed fantasy where he wanted to role-play coming home from war and having his girlfriend there to 'properly thank him for his service.' We met on a quiet nature trail. He wore his camouflage uniform and immediately started making out with me. He was so passionate. His hands were at the base of my neck and started to wander all over my chest and stomach and down the back of my skirt. We lay down, and he started fingering me as we made out. Then he lifted my skirt and licked me until I came. He unbuttoned his pants and fucked me while he was still in his uniform. It was the best, most passionate sex with a stranger I'd ever had. We actually hooked up a few times after that, too."
13.
This Italian getaway:
"I was on vacation in Rome and matched with a Finnish dancer on Tinder. We stayed out all night until the restaurants closed. Then we bought some beers and walked around the Colosseum. Being the drunk, silly lesbians we were, we ended up jumping the ropes and entered the first floor of it. We then started making out against the almost 2,000-year-old monument. Our clothes quickly came off. As I bent over a metal fence, I noticed that a guard was watching us from afar. JUST watching. He didn't ask us to leave or anything, so we kept going, which turned us on even more. She started fingering me. That lasted for about 20 minutes, with a lot of twists and turns and licks. After we finished and walked away, the guard said, 'Good night, ladies.' We watched the sun come up at the Piazza di Spagna and went our separate ways. I never saw or spoke to her again."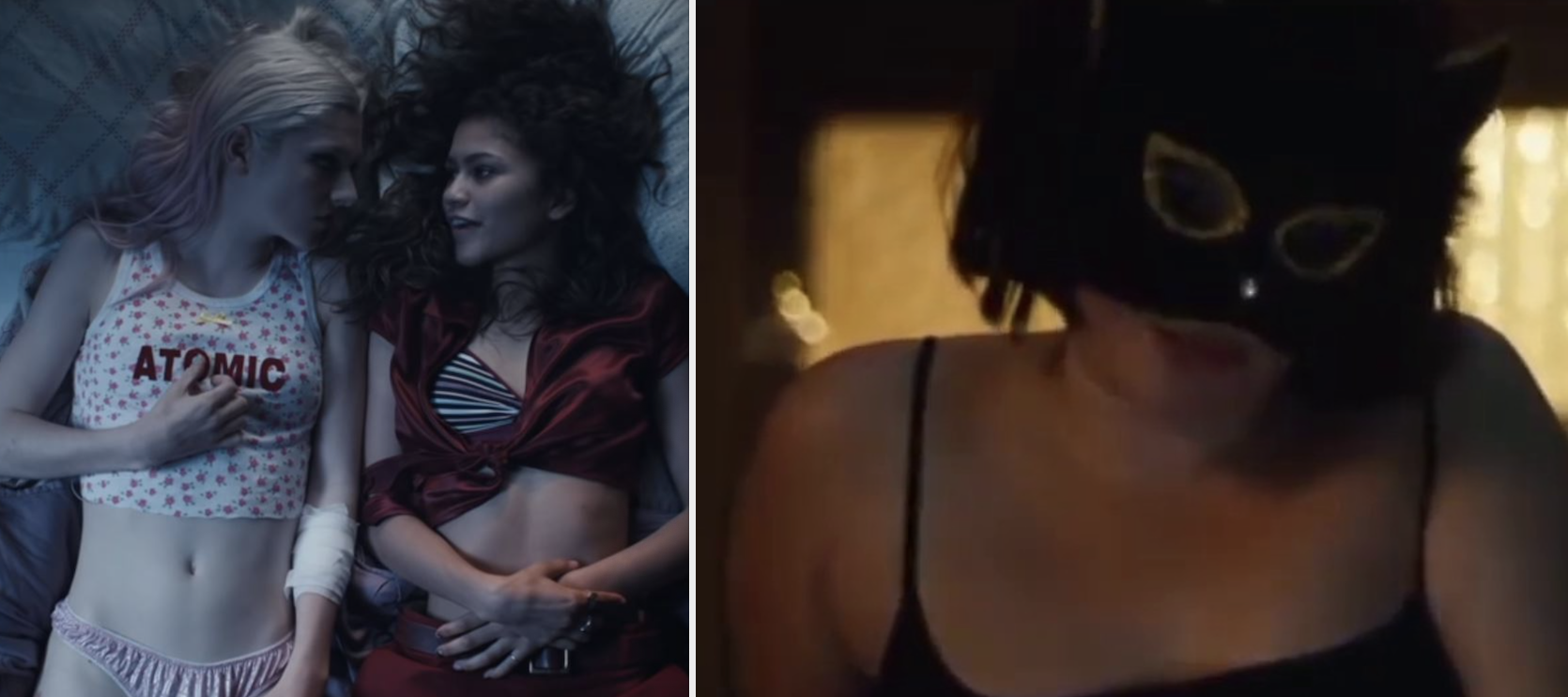 14.
This New Year's resolution:
"It was New Year's morning, and all I wanted was something to eat, so I drove to the nearest convenience store. The city was empty, as was the store. As soon as I walked in, I noticed the cashier staring at me, and I started to get a boner. I don't wear underwear to bed, so my bulge was very visible through my pajamas. When I went to pay for all of my stuff, I made sure my dick was in sight. The cashier said, 'Wow, you have a big one.' I was so horny that I replied, 'Wanna see it?' He nodded, so I pulled out my dick, and the cashier was amazed. He locked the store's doors, grabbed a pack of condoms, and guided me to the storage room. We proceeded to have amazing sex next to a pile of sodas."
15.
This sticky situation:
"One time, my boyfriend and I were having sex in the morning, and I told him I wanted him to come all over my chest. He did, and then I told him I wouldn't wash it off all day. I got dressed and put on a tight little dress without a bra or underwear on. We went to the mall, then got dinner, and then went to a club. All day long, you could see my nipples, which had huge wet spots all around them. When we were at the club, my boyfriend got so horny that he lifted my dress up and started fucking me right there in the middle of the club while people watched. We got kicked out, but we were still horny, so we fucked right in the alley behind the club. Definitely the best day ever."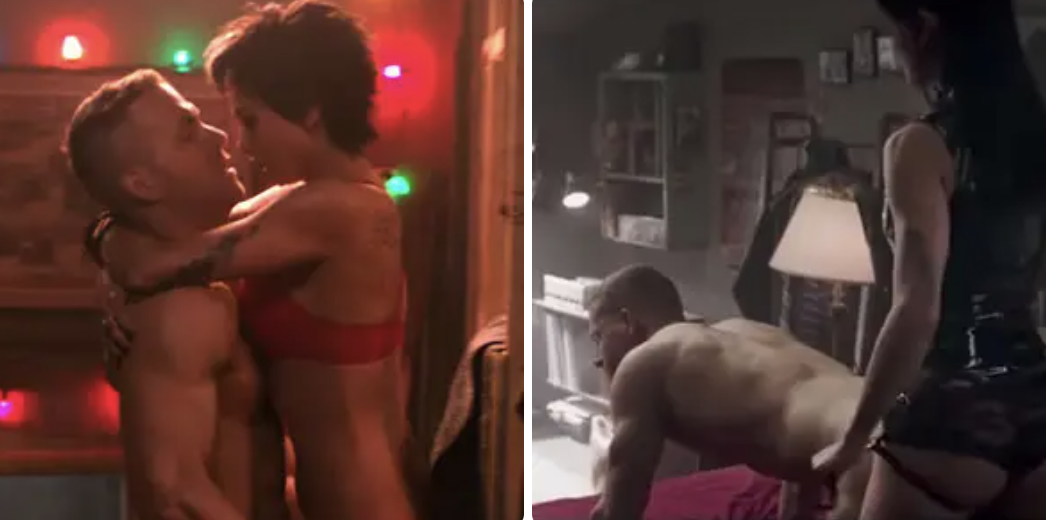 16.
And this guy who slept with his dad's friend:
"The summer I graduated from high school (I was 18), my family went on vacation to Lake Havasu with a group of other families that my dad knew through work. I had a crush on his coworker George, a middle-aged, gorgeous man with a body and bulge to die for! I was pretty proud of my swimmer's body and took any excuse to be near him while wearing only a Speedo. He eventually caught on and would give me looks or casually flirt with me.
"I ended up knocking on his hotel room one night, pretending to look for some of the kids my age. He knew exactly what I was up to and invited me into the room. He kissed me, and I slid my hand onto his huge cock before I dropped to my knees and took as much of him as I could in my mouth. I remember being so turned on by how strong he was when he lifted me onto the bed and began to rim my ass. He flipped me on my back and pressed the head of his cock into my ass, asking me how much I wanted him to fuck me. I remember gasping as he entered me. Pre-cum dripped from my cock as he fucked me with long, strong strokes and kissed me hard on the mouth. We fucked for over an hour that night and hooked up for the rest of the vacation and summer until I went to college. Best summer ever lol."