1.
Cole Sprouse is the same exact age (28 years old) that David Schwimmer was when Ben was born on Friends. That means if the show was rebooted today, Cole could technically play Ross.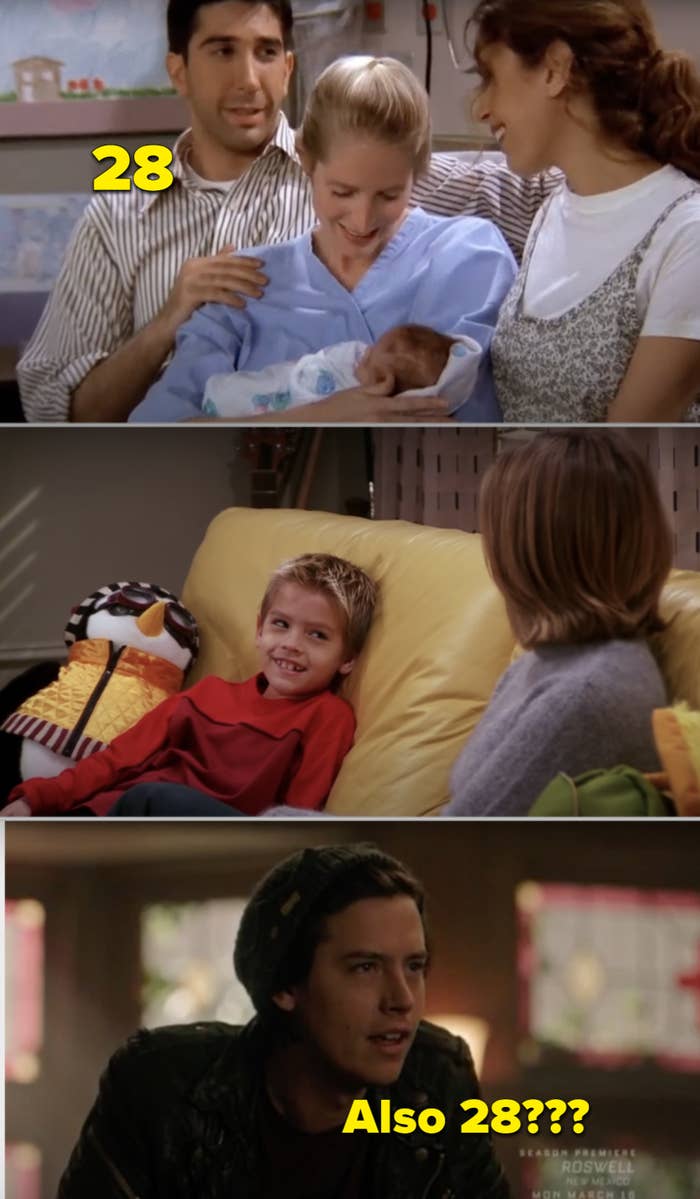 3.
Mary-Kate and Ashley Olsen are now older than Bob Saget was when he played their father on Full House. They're currently 34, and he was 31 when the pilot aired.
4.
Tom Holland is now older than Nic Cage was when he starred in Moonstruck and showed off all that chest hair. Tom Holland is 24, and Nic Cage was 23 at the time.
5.
Tom Cruise is now older than Dame Maggie Smith was when Sister Act was released. He's 58, and she was 57 at the time.
6.
Melissa Joan Hart is now older than both actors were when they played her aunts in Sabrina, the Teenage Witch. She's 12 years older than when Caroline Rhea played Aunt Hilda, and she's 7 years older than when Beth Broderick played Aunt Zelda.
7.
Angela Bassett is now older than Sir Ian McKellen was when he first starred as Magneto in X-Men. She's 63, and he had just turned 61.
8.
Sandra Bullock is now older than Jack Nicholson was when he was in A Few Good Men. She's 56, and he was 55.
9.
Tom Hanks is practically the same age Julie Andrews was when she starred as Queen Clarisse Renaldi in The Princess Diaries.
10.
Kellie Shanygne Williams is now several years older than both Reginald VelJohnson and Jo Marie Payton were when they played her parents on Family Matters.
11.
Julia Louis-Dreyfus is the same age Michael Caine was when he played Scrooge in The Muppet Christmas Carol. He was 59 when the movie was released, and she'll be 60 next month.
12.
Kate Winslet is now the same exact age that her onscreen mom, Frances Fisher, was when Titanic was released in 1997.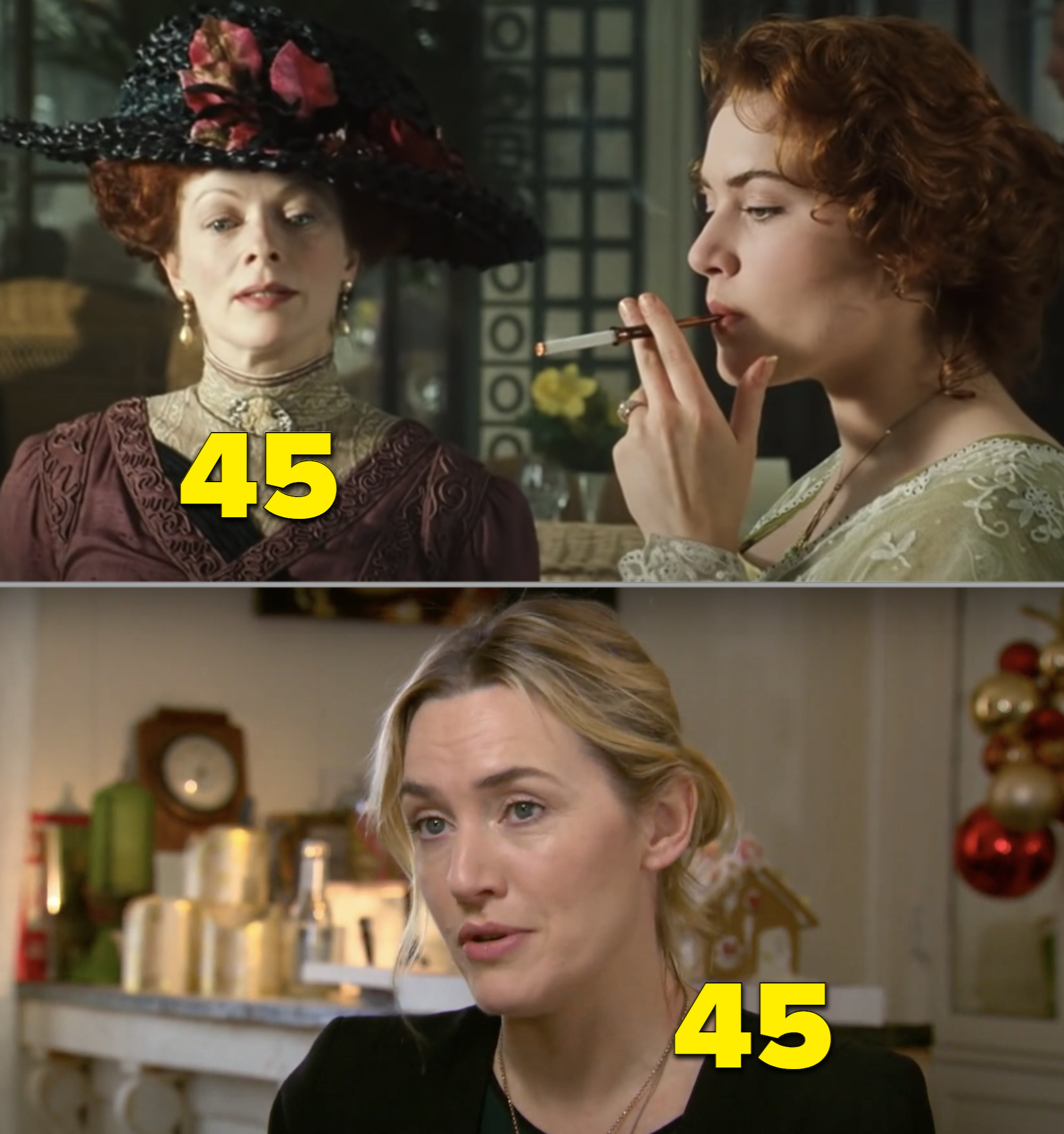 13.
Lindsay Lohan is the same exact age that Natasha Richardson was when she started filming as Lohan's mom in The Parent Trap.
14.
Gabrielle Union is now older than Marlon Brando was when he starred as Vito Corleone in The Godfather. She's 48, and he was 47.
15.
Keanu Reeves is the same exact age Morgan Freeman was when he started shooting The Shawshank Redemption. Reeves is 56, and Freeman was 56 during production.
16.
Demi Moore is 58 years old. That's the same age Angela Lansbury was when she started playing Jessica Fletcher on Murder, She Wrote.
17.
And Will Smith is now seven years older than when James Avery first played Uncle Phil on The Fresh Prince of Bel-Air.