1.
Fiona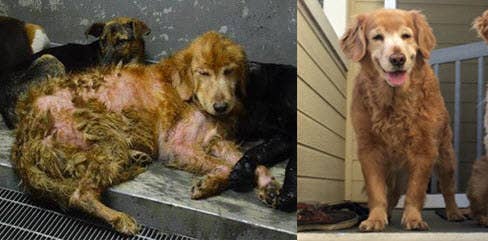 2.
Athena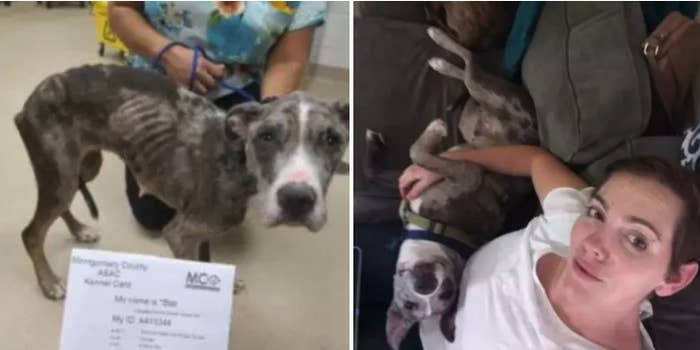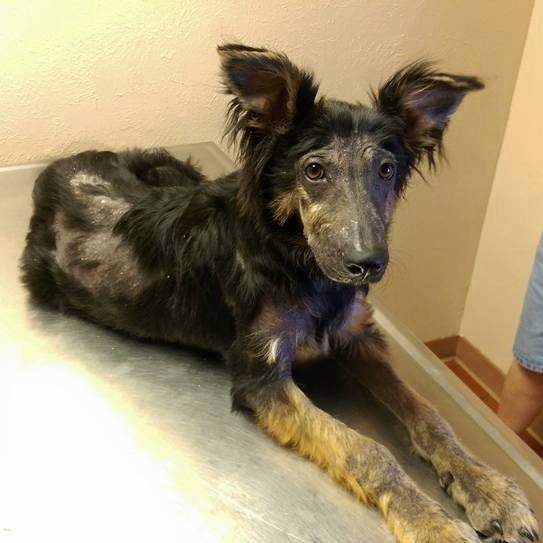 "Audrey was found on the side of the road. She had demodex mange so badly that she nearly died. The photo on the left was actually taken after she got considerably better. She's the smartest, sweetest, and friendliest dog now. She loves every person she meets and brings massive joy to our lives."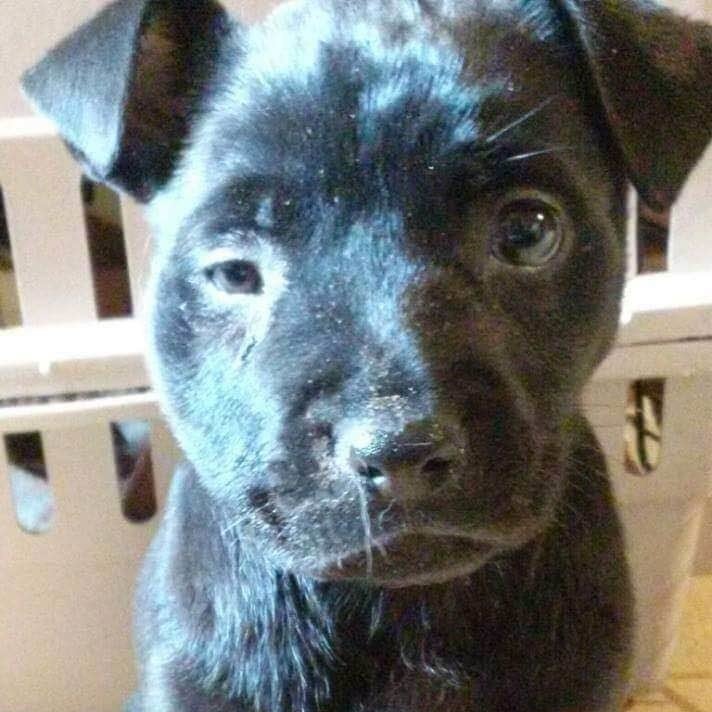 "Last September, my boyfriend and I adopted Midnight from an amazing rescue organization in Southeast Michigan called Providing for Paws. Midnight was just a few weeks old when her jaw was broken by a bigger dog. Providing for Paws took her in, paid for her jaw to be fixed, and fostered her for almost a year until we adopted her. I can't imagine my life without her! She's the smartest, sweetest little pup ever!"
—Yamini R.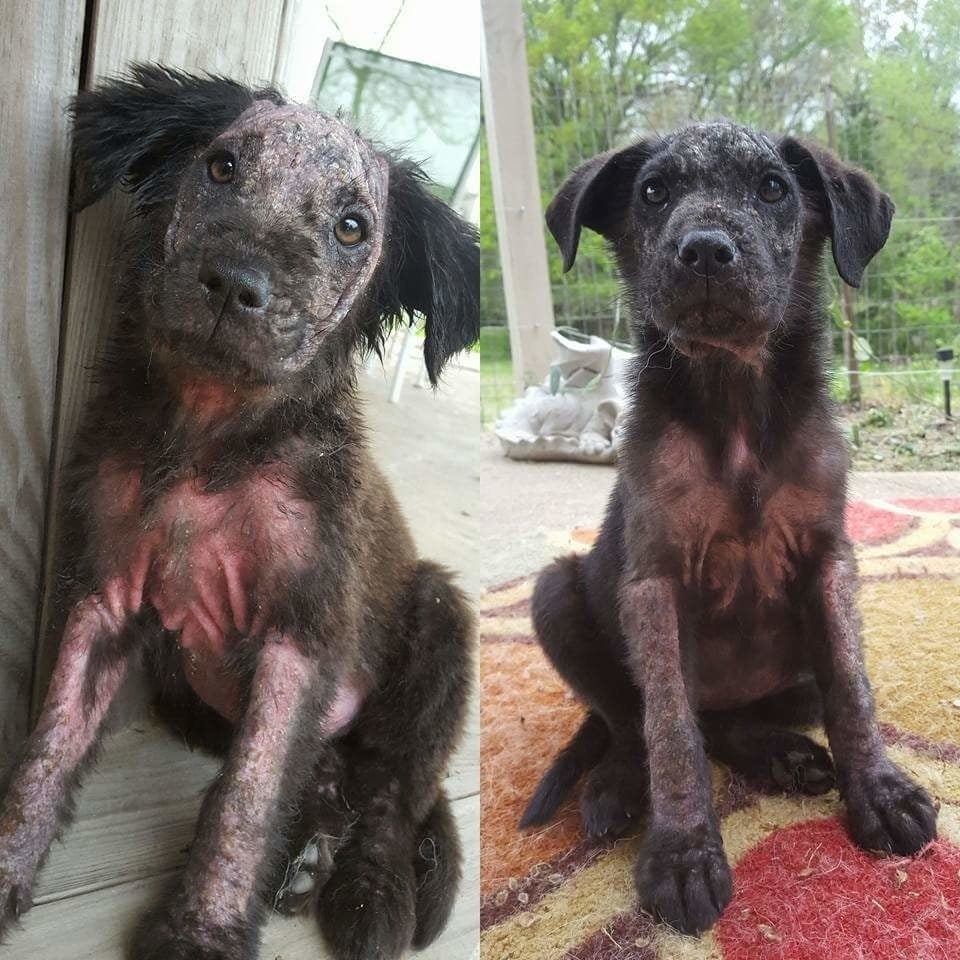 "I found Penny on the side of the road, sleeping in garbage. She had full-body demodex mange, fleas, and ticks. After four months of meds, excessive bathing, and a lot of love, I got her adopted. I'm so happy I was able to help her find her forever family!"
—Grace, Kahler
6.
Atticus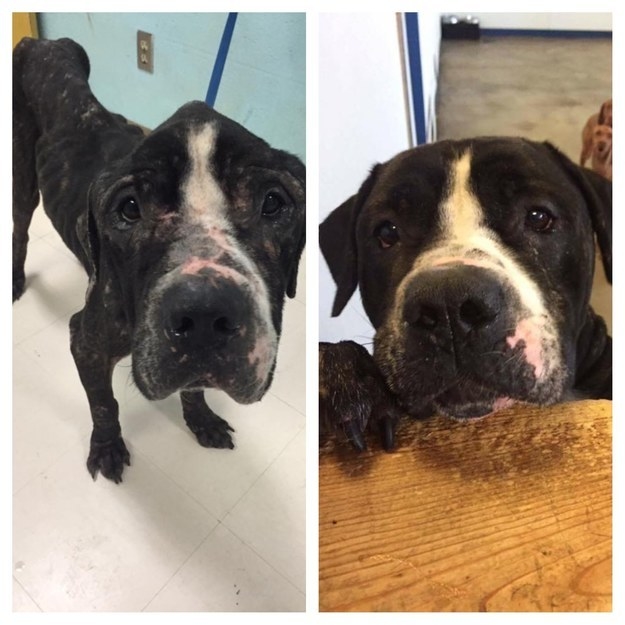 7.
Max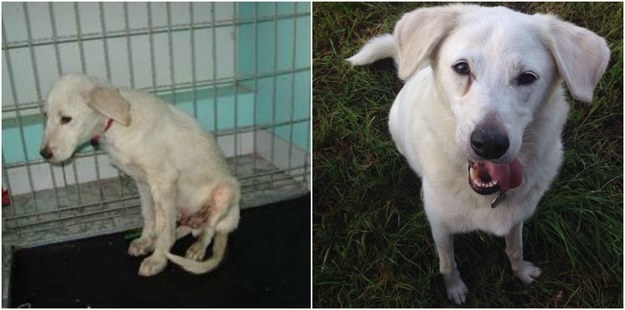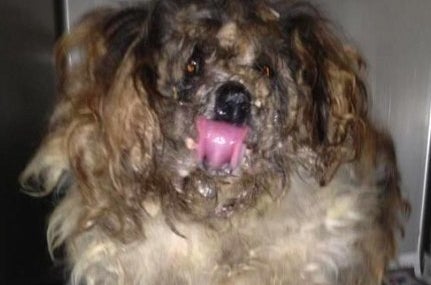 "On the left is our baby before we adopted her. She was abandoned in an old farmhouse, full of mats, and missing most of her teeth from malnutrition. The right picture was her after. She's so precious, and I couldn't imagine life without her."
9.
Karlos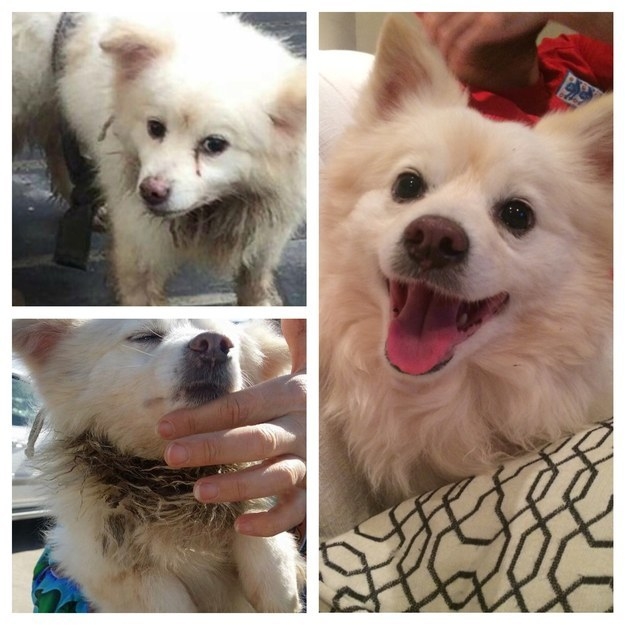 10.
Max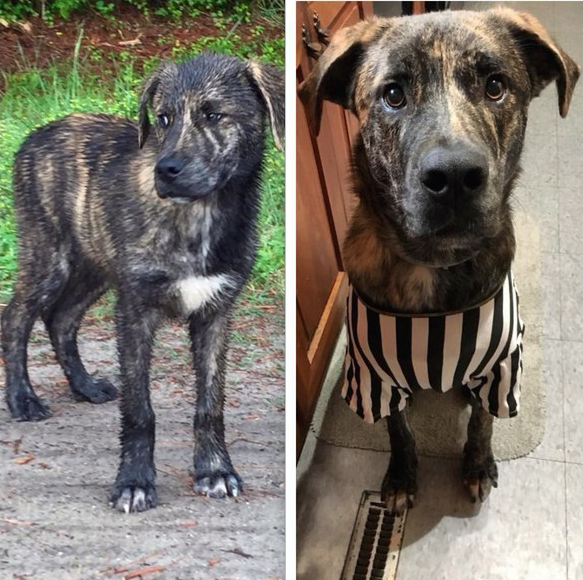 11.
Percy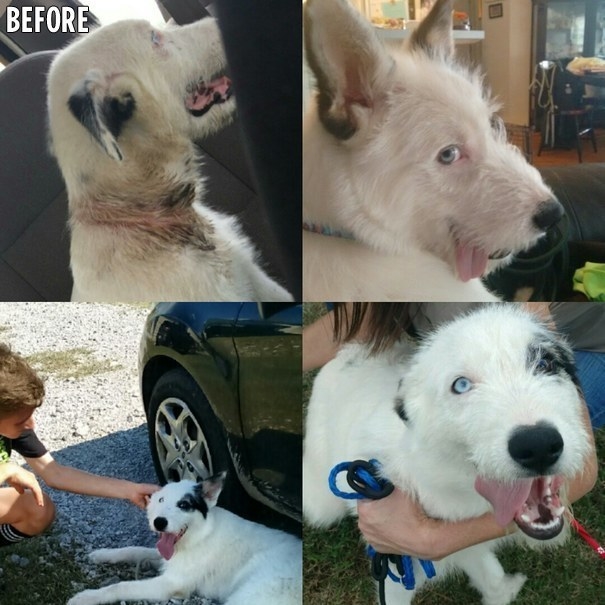 12.
Minnie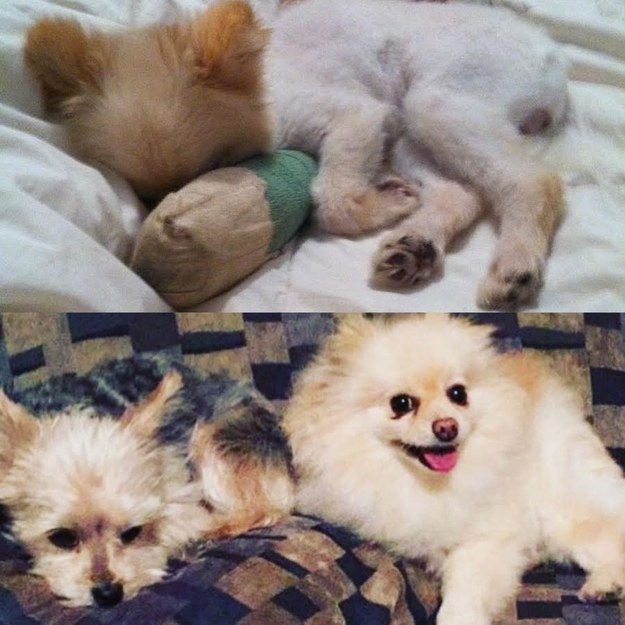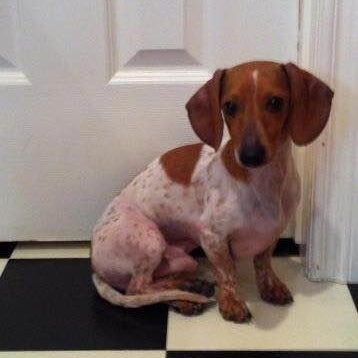 "Reid was used as a breeder in a puppy mill before being taken in by a local rescue. He had pretty clearly been abused and was terrified of everything. After four years and a ton of training, he's made a lot of progress. He knows how to play with toys and even other dogs sometimes. He loves going on walks and cuddling. He still has a lot of fear issues, but he's made so much progress and we couldn't be more proud!"
14.
Sage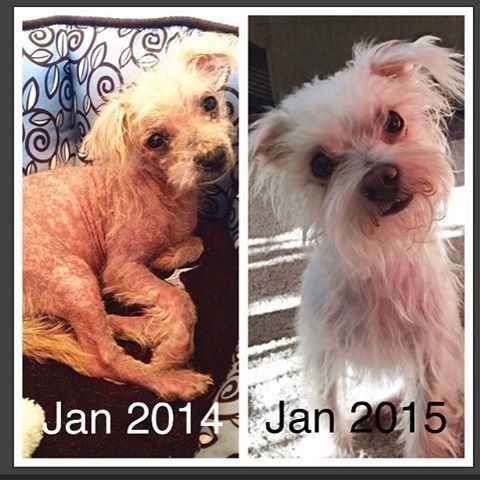 15.
Scout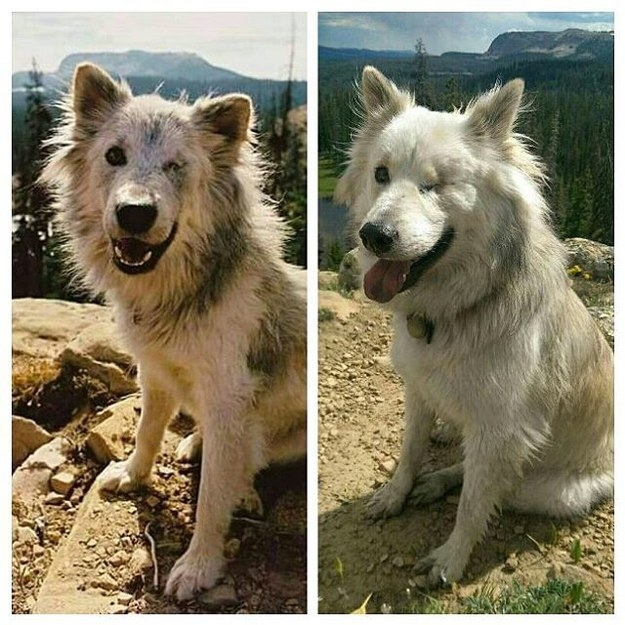 16.
Lucy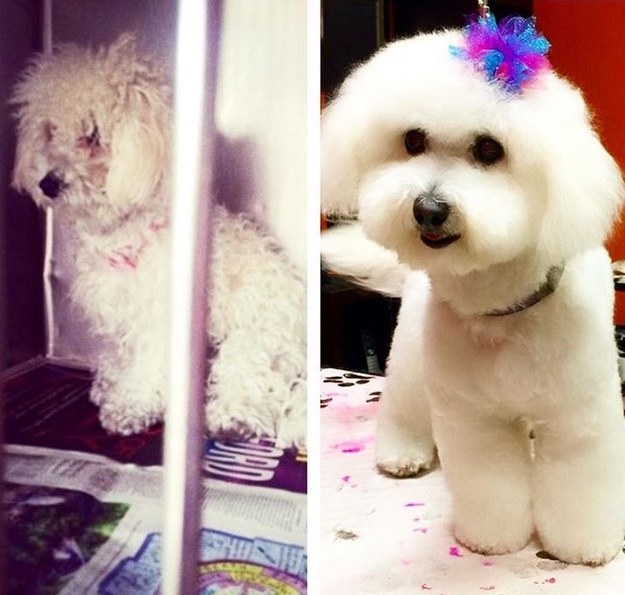 17.
Jack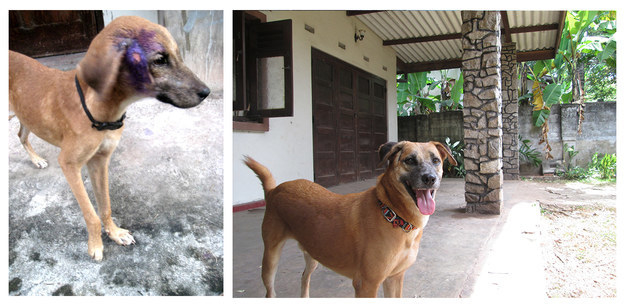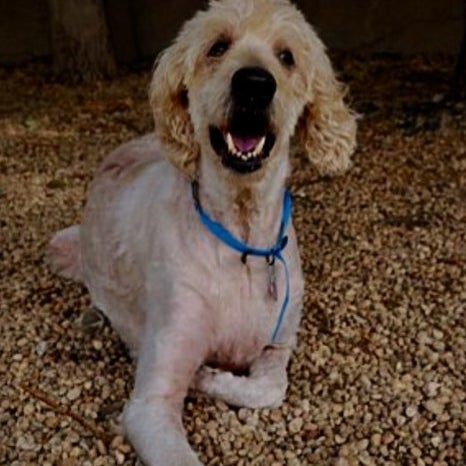 "Shaggy Boy was my first pet. I adopted him from the animal shelter I worked for at the time. He was 12 years old, with chronic dry eye, arthritis, and severe skin issues. He's so much better now."
—Lacy Lynn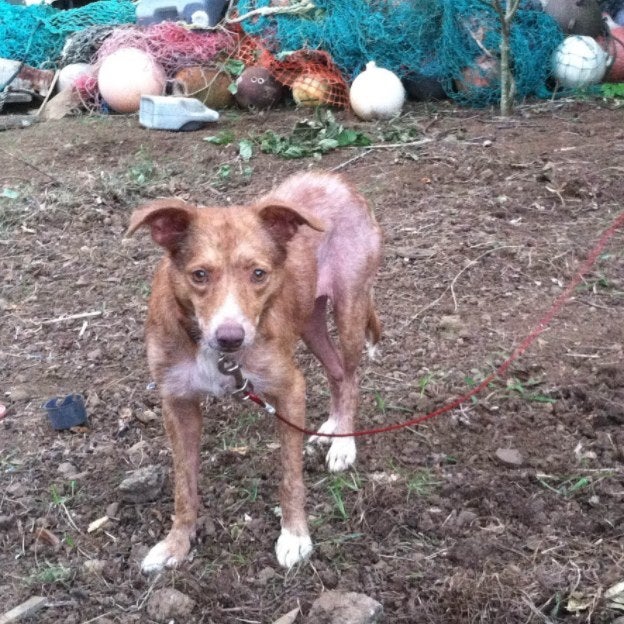 "Roo was abandoned under a tree at my work. She was emaciated and found to have hookworms and scabies. After meds, good meals, and some time, her fur grew back, complete with a fluffy tail! She is my good girl."
—Angela Costa
"I spotted Moose at an adoption center and fell in love. No one was going near her because she had stitches all over both eyes. When she wasn't adopted the next day, we took her as a foster to adopt. She needed an additional eye surgery after we got her, but her eyes healed quickly. She even used her cone of shame as a snow scoop to play in our yard. I'm grateful every day that we got to bring her home."
—Lindsay Shea
"Here is my handsome fella, Sawyer, before and after I adopted him. He was 13 when he came to live with me, and after some love and care became the dignified gent he was always meant to be."
—Amy Paige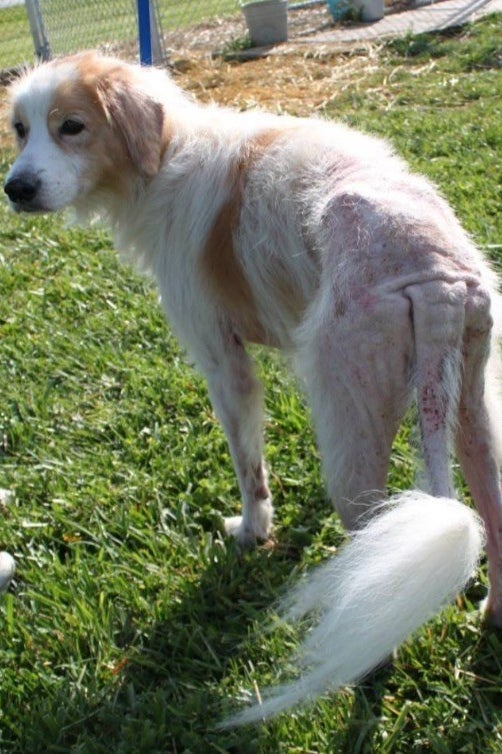 "Charlotte was found wandering around rural Indiana, skinny as a rake and missing half her fur due to fleas. She was obviously abused by her previous owners and still has a number of heartbreaking 'quirks' after two years of being spoiled rotten. She's the most perfect, well-behaved, sensitive dog I've ever owned. It took almost a full year but she looks fabulous now and you'd never guess the rough life she had before."
—Kat Harper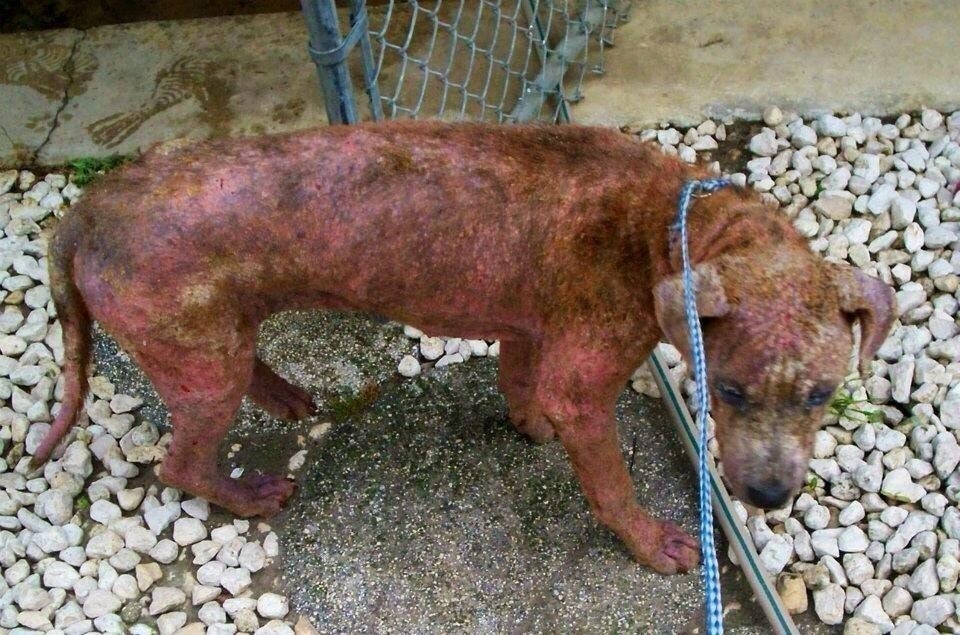 "These are my pictures of my baby girl, Honey Belle. She was knocking on death's door when I rescued her. ❤️"
—Danielle Tonnison
24.
Emma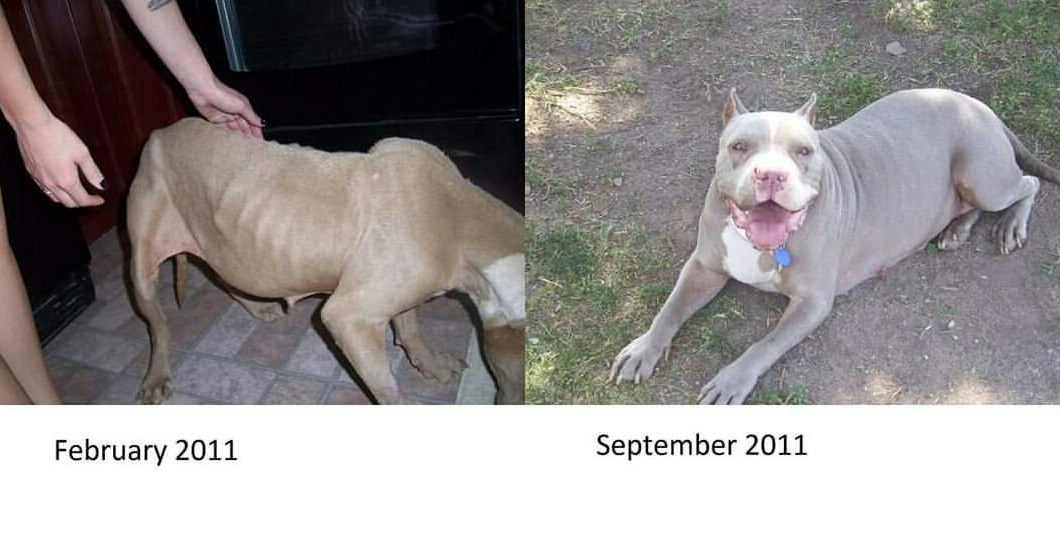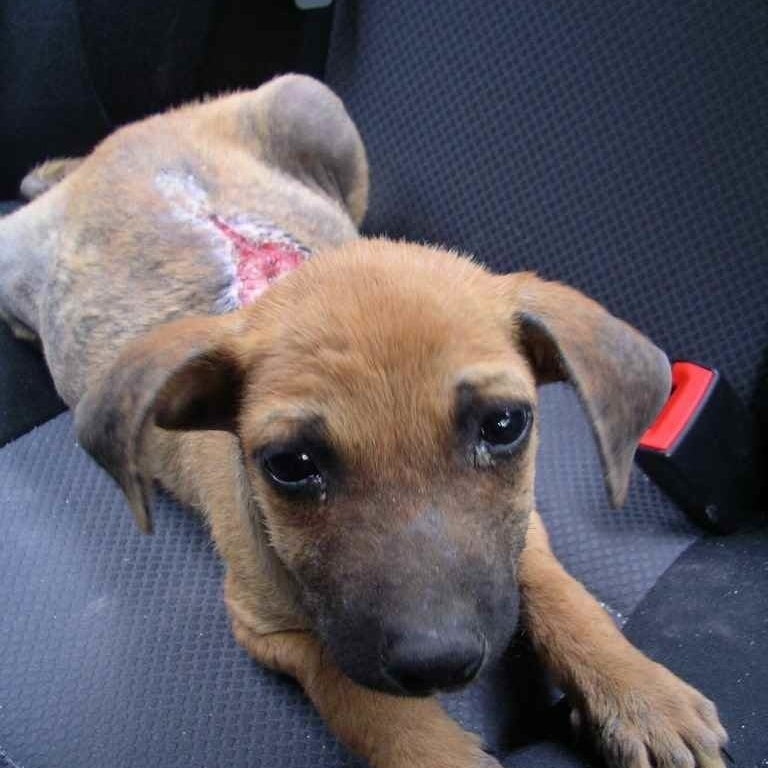 "I've had Petey for five years. He was rescued as a puppy in Cancun. The vet who took care of him said he most likely had boiling water thrown on him to shoo him away. His big, brown eyes get us every time, and he's as spoiled as he should be!"
—Mary Russell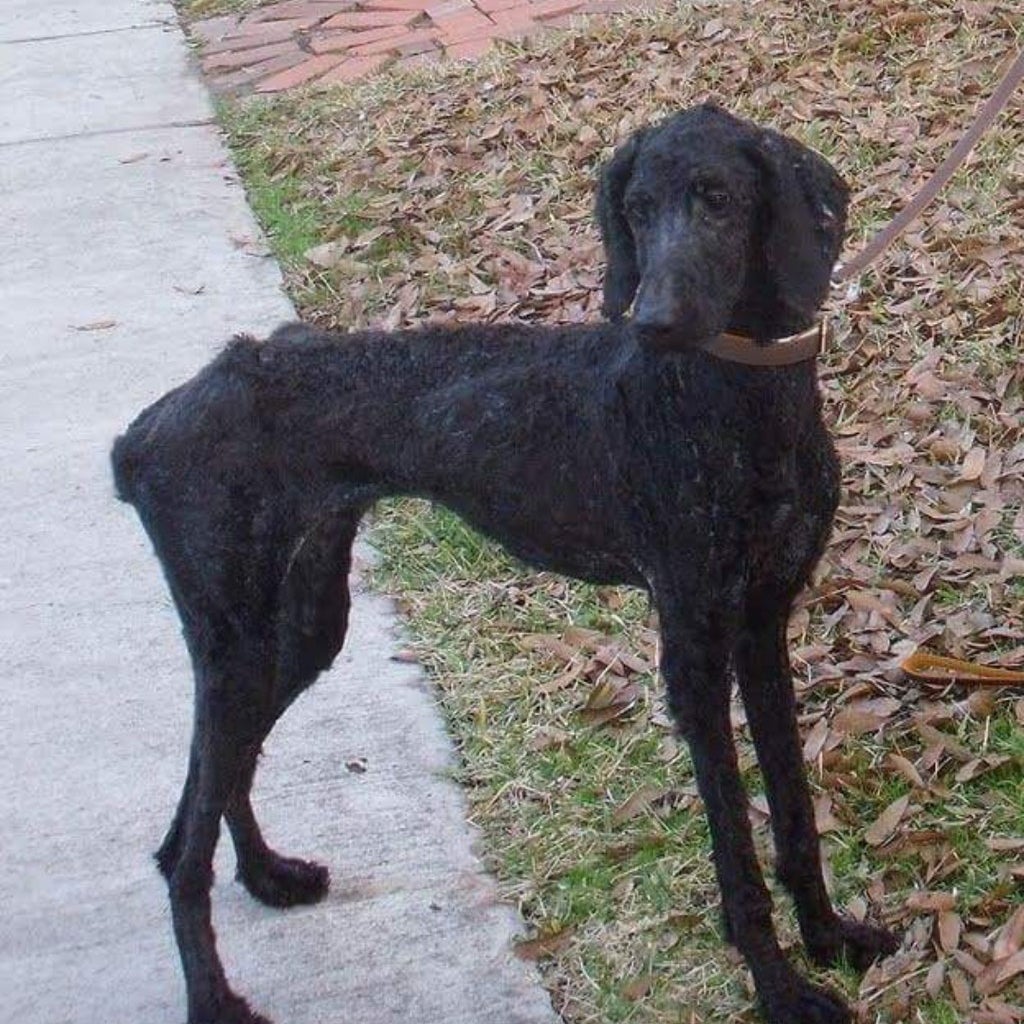 "Tilly the Wonder Dog was rescued from the Humane Society six years ago. Our vet said she was in such bad shape from severe neglect that she wouldn't have lived much longer. From the beginning, Tilly has wowed us with how sweet, gentle, intelligent, and well-adjusted she is, so much so that I started training her to be a therapy dog. She visits Houston's Methodist Hospital on a regular basis and everyone loves her. She also goes to Rice University during finals week for pet therapy for the stressed-out students."
—Sarah Hazel and The Amazing Reese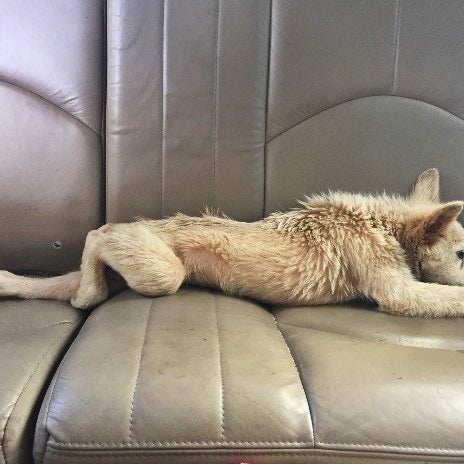 "I lived on Saint Croix for a year, and there were street dogs everywhere. This little guy was found dumped on the side of the road, unable to stand or eat, clearly beaten and malnourished. The picture doesn't even do him justice. He had mange, tapeworms, had to get his tail amputated, and was so skinny you could see every bone in his body. I couldn't let this little puppy suffer, so I took him home with me. After a lot of time at the hospital and a lot of TLC, look at the difference! Once terrified of all people, he's now the happiest pup around."
—Amanda Burdick