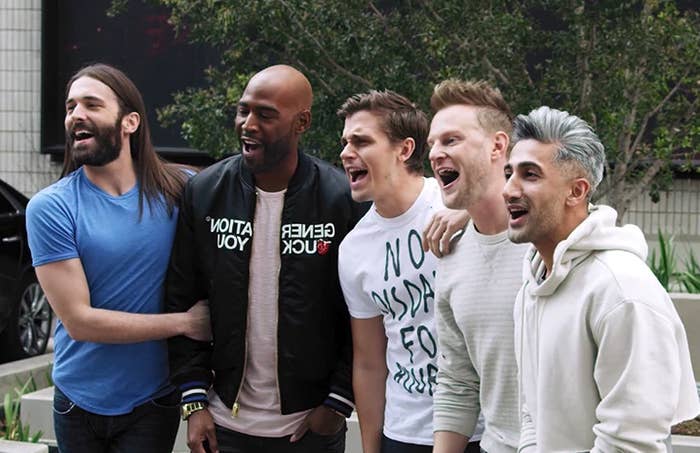 There has always been a certain sort of sanctity in spending quality time with your loved ones. In addition to gathering around a table to share a meal with people you love, watching shows together as a family or friend group has become exceedingly popular. Whether you have these weekly viewing parties to watch something scary like American Horror Story to feel frightened or something cholk-full of drama like Grey's Anatomy just 'cause, the enjoyment fostered by watching this content together contributes to stronger community ties. My family was no exception.
When I first started to hear the buzz about a new Netflix makeover series, I was absolutely clueless about all things Queer Eye. I was too young to remember the original 2003 series, but my parents immediately recognized the title. So, one night after dinner, we all decided to start the series. As we watched, my parents commented on the similarities and differences in style and design. They recognized the familiar intro jingle, but everything else looked so much more modern than the previous series. But, best of all, this version of Queer Eye had a refreshing twist with a strong focus on diversity, community, and current events.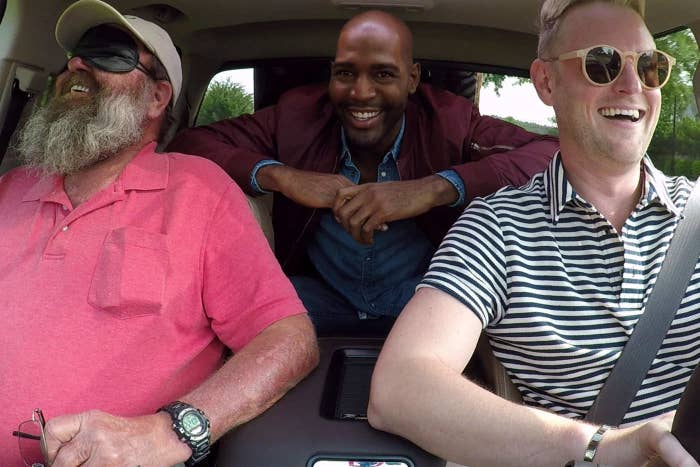 Watching Queer Eye quickly became the new family event where we could laugh, have fun, and be together. One of the most beautiful aspects of this tradition was that each and every episode seemed to touch us in a different way. Each episode takes a deep dive into sensitive issues such as mental and physical health, spirituality, sexuality, belonging, self-love, and so much more. The five cast members comprise of Antoni Porowski, Jonathan Van Ness, Karamo Brown, Tan France, and Bobby Berk, and they all artfully facilitate these sensitive yet life-changing discussions with a focus on one thing — better quality of life!
While watching the first season, my family and I sat in front of the TV the whole time wishing that the Fab Five would burst through our door. But they didn't have to be physically with us to get their life-changing points across. The important messages they shared continued out past the TV long after the screen had gone dark and into the real world where my family and I would have emotionally and mentally stimulating discussions. These discussions imparted lessons on strength, self-care, and honesty that we never really had before watching Queer Eye. Had we actually learned valuable life lessons about what it means to be human from a Netflix Original?
The short answer is — yes! Queer Eye became a strictly one-episode-per-night show in my house. Why? For one, 50 minutes of crying was all we could handle on any given night. But we also realized that this was not a show that we wanted to binge. We wanted to preserve the tradition that brought us together so beautifully.
When Queer Eye Season 3 was released, I was away at college and unfortunately had to watch the new season alone. It felt like I was missing a detrimental part of what I loved most about the show — its ability to inspire discussion. When watching with others, there's this beautiful sense of togetherness that is exactly what Queer Eye is all about! It's a chance for people to learn to love themselves and — in turn— others. They learn acceptance and realize that we are all more similar than we have ever been different. It's just like they said; Queer Eye isn't just a makeover for the body. It's also a makeover for the heart and soul.