1.
When BBC newsreader Simon McCoy picked up a bunch of paper thinking it was an iPad.
2.
When the presenter didn't turn up.
3.
When Obama came on to talk about how owls could help Syria.
4.
When it implied that John Kerry went to Baghdad for ~suspicious~ reasons.
5.
When this was absolutely not Ed Miliband.
6.
When the poor fairies were going to be disrupted.
7.
When there was a weather warning for frogs.
8.
When nobody cared about Declan Curry.
9.
When they interviewed a dog.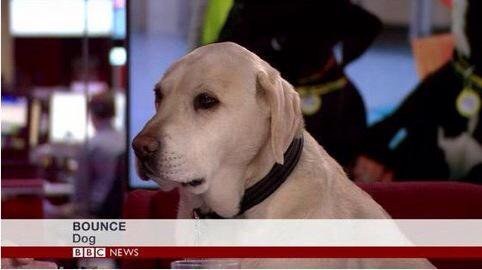 10.
When this man with an important degree came on as a guest.
11.
When it excitedly announced that there were repairs happening to BEN BEN.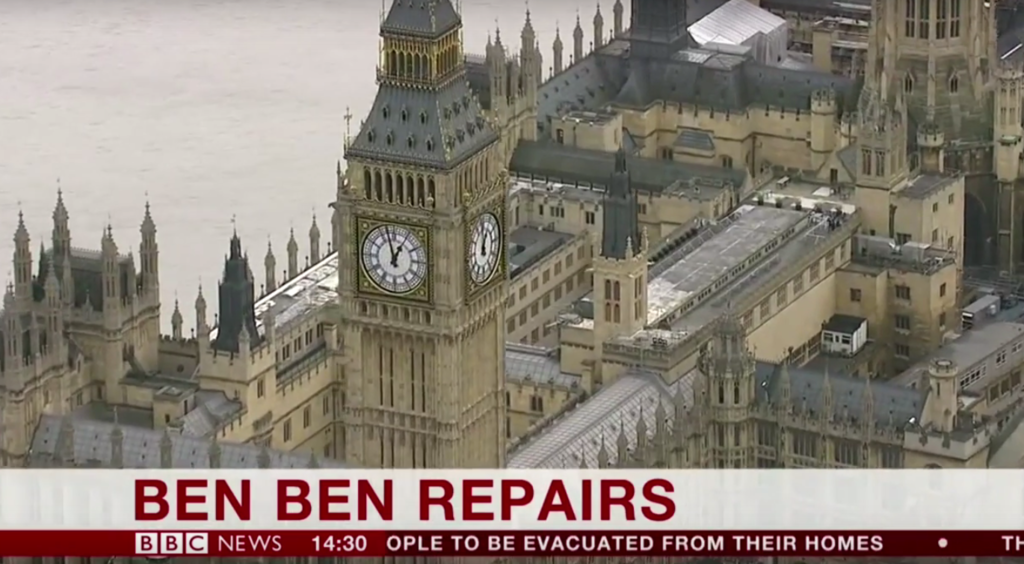 12.
When Scotland could expect heavy breasts.
13.
And there was a forecast of multiple births.
14.
But a very exciting forecast for Scott Munn.
15.
When the news on iPlayer informed us about this worrying trade.
16.
When there was an extremely filthy segment about pigs.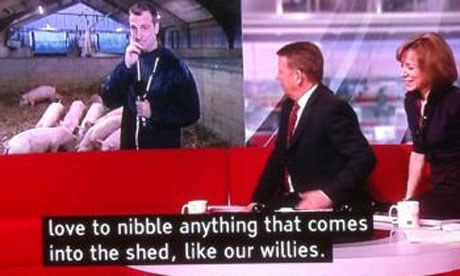 17.
When there was an unfortunate slip-up regarding David Cameron's name.
18.
When it called Oscar Pistorius's prosthetic legs something entirely different.
19.
When Mike Soft had some thoughts about the Xbox.
20.
When it gave a completely horrifying Glastonbury forecast.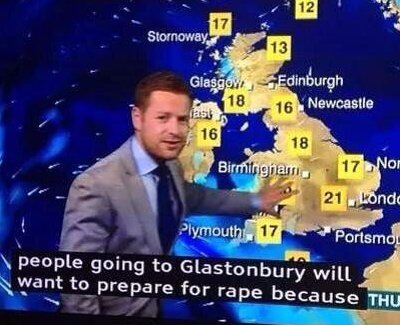 21.
And when the weather included outbreaks of Sharia law.
22.
When there was this disturbing segment about getting your five a day.
23.
When the queen and Duke of Edinburgh travelled in a beautiful cabbage.
24.
And when there were a bunch of ballbags of salad.
25.
When the presenter was very fucking forward.
26.
When someone in the captioning department got a bit too excited about the Large Hadron Collider.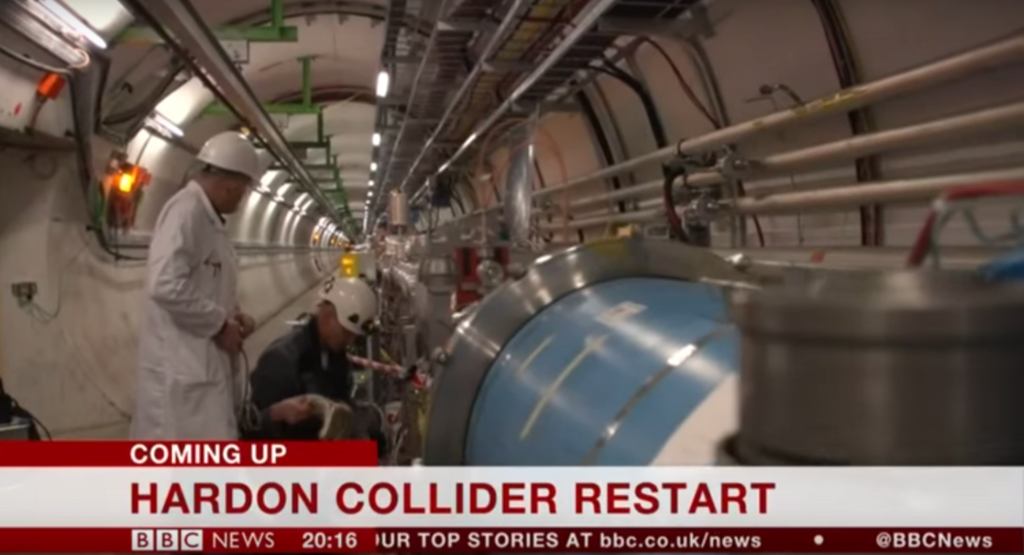 27.
And when it was the year of the whores.