1.
When they suggested you make your lover a fort of crisps for Valentine's Day.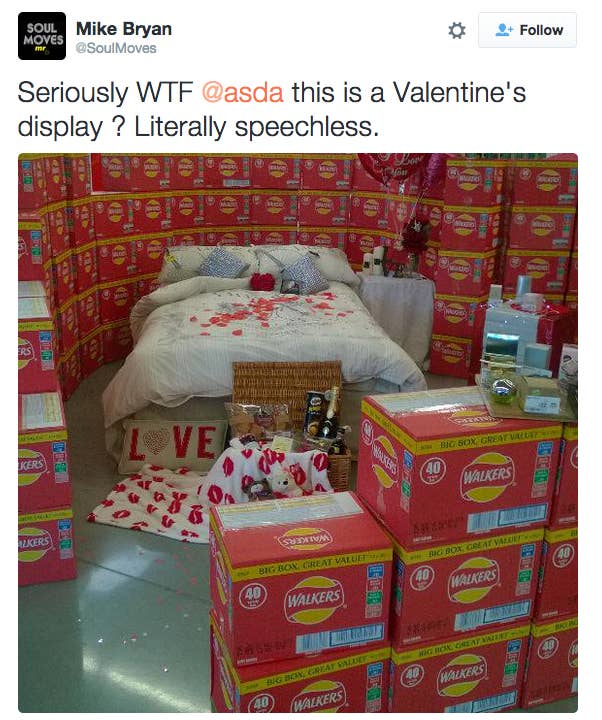 2.
When they decided to let Christian Grey lurk around the children's school uniform section.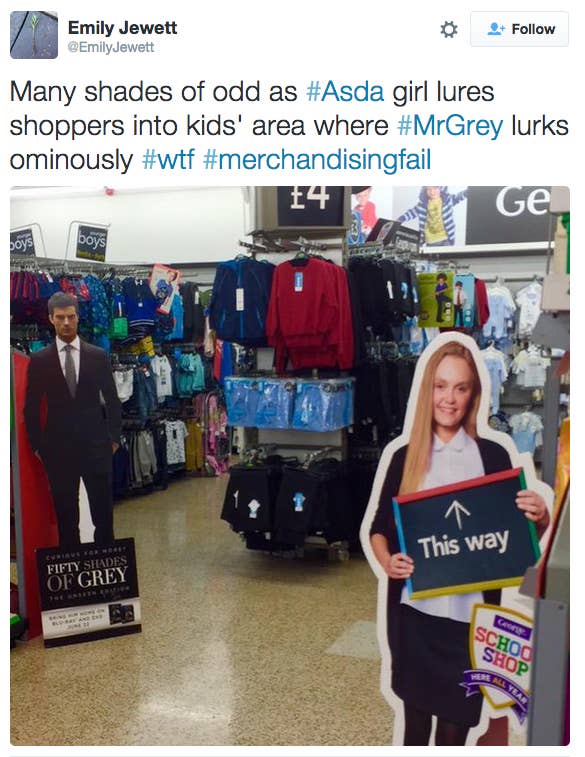 4.
When the candle shelf got totally out of hand.
5.
When they sold extremely mysterious peaches.
8.
When this Asda shopper wasn't quite sure how to hold a shopping basket.
9.
When they invited themselves round Kayleigh's for a party.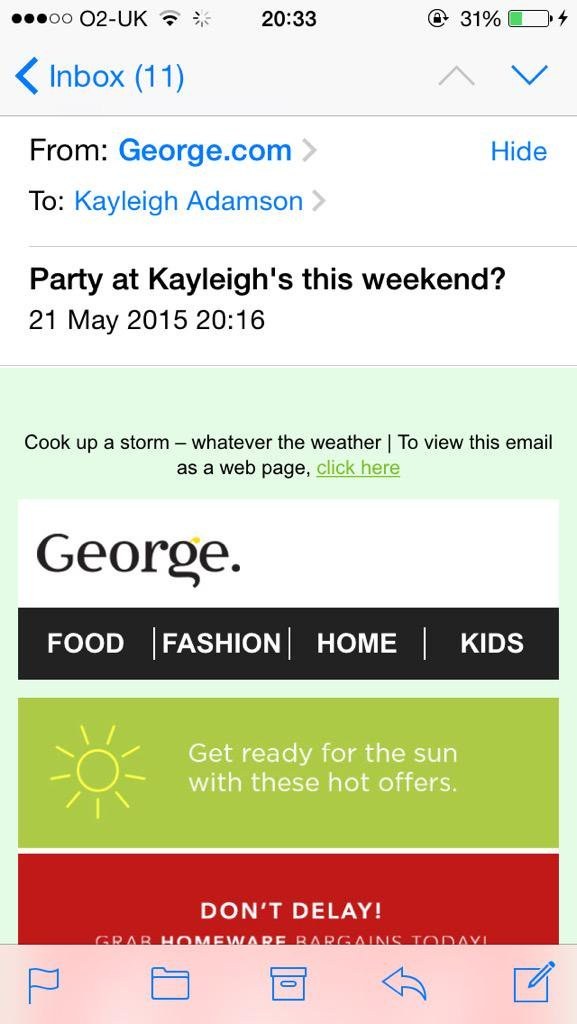 10.
When they offered this frankly brilliant saving.
11.
And this INCREDIBLE clothing deal.
13.
And suggested that you might like to celebrate with a cake that looks like a pie.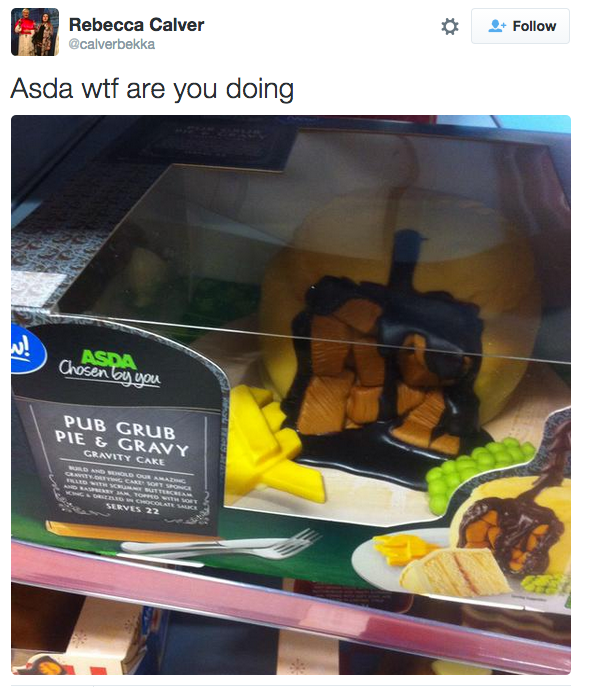 15.
When they were completely baffled by grammar.
17.
When they tried to trick people into buying oat and raisin cookies.
18.
And attempted to punish vegetarians.
20.
When they thought Christmas Day was on December 5th.
21.
And then suggested a festive Twitter hashtag with an apostrophe in it that absolutely WON'T WORK.