Tick off all the things your university had:

Via Remi Mathis/Wikimedia Commons

Student halls that aren't made of pure concrete

Via IPGGutenbergUKLtd/Thinkstock

Via Ldopa/Wikimedia Commons

Via AndreyPopov/Thinkstock

Via Creatas Images/Thinkstock

Via Diliff /Wikimedia Commons

Via Land of Hope and Glory/Wikimedia Commons

Via David Hawgood/Geograph

Via Cantab12/Wikimedia Commons

Via Jungpionier/Wikimedia Commons

A building that looked like Hogwarts

Via ollie harridge/Flickr

Via Derby Theatre

Via Dan Marsh/Wikimedia Commons

Via Franman247/Wikimedia Commons

Via Gilbert Stuart/Wikimedia Commons

Oil paintings of the founders

Via BuzzFeed

Via Elliott Brown/Flickr

Via David Shankbone/Wikimedia Commons

Via Sabahrat/Wikimedia Commons

Via Adrian Scottow/Flickr

Via Barbour/Orvis

Via Channel 4

Via Ocado

Via Bob Cotter

Via U.S. Army photo by Spc. Brett Hurd

Via Blueprint Pictures

Via @Conservatives

Via Padraic/Flickr

Via DFID/Flickr

Via BuzzFeed

Via Jorge Royan/Wikimedia Commons

Loads of private school students

Via The wub/Wikimedia Commons

Via Wikimedia Commons

Via Etnoy/Wikimedia Commons

Via Siddha/Wikimedia Commons

Via Andreas Polo/Wikimedia Commons

Via Beyond silence/Wikimedia Commons

Via MICHAEL DUNLEA / Getty Staff

Via Reptile8488/Thinkstock
How Posh Was Your University?
It ~may~ have had a Latin motto and the odd stray red trouser wearing lad, but it was not very posh. While you might not have had fancy buildings or a sailing society you probably had a lot more fun not spending three years in a stuffy antiquarian institution.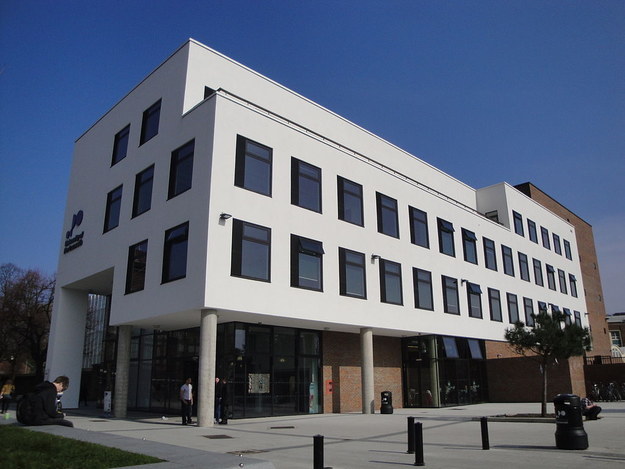 You may have had a few fancy buildings but you probably never went in them. Your uni might have had the odd celebrity alumnus, and you probably had a couple of posh sports teams and a Tory society.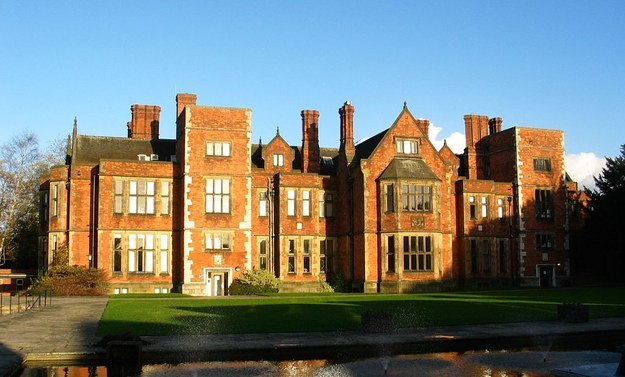 Your campus was no doubt littered with delightful architecture (apart from those horrible 1960s buildings which they omitted from the prospectus) and there was definitely quite a high number of private school students. You probably regularly had talks from famous alumni.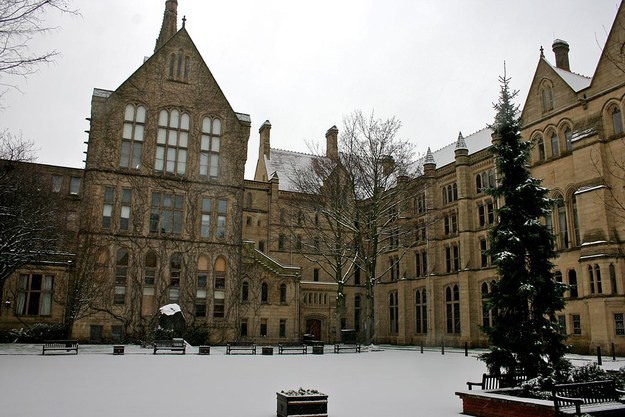 Your university was probably full of red trouser wearing boys called Hugo. You definitely had black tie balls and a very successful rowing team, and you can count at least one Prime Minister in your alumnus. It probably looked like Hogwarts to be honest.