People Are Freaking Out About Birds Eye Chicken Dipper Canapés
No this is wrong. So wrong.
A new Birds Eye advert is suggesting that you make "chicken dipper canapés" as a fun snack for a kids' party and a lot of people are freaking out about it.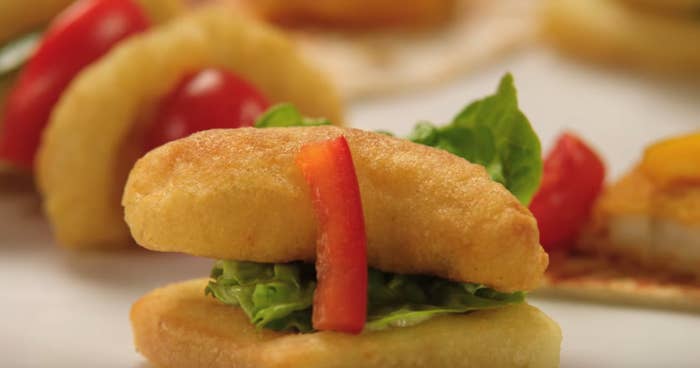 The new advert shows food blogger Katie Bryson making the "civilised" snacks.
A lot of people are very, very confused about the concept.
And some are downright angry.
Here's how to make your own "chicken dipper canapés":
1.
First, get yourself a bag of frozen chicken dippers.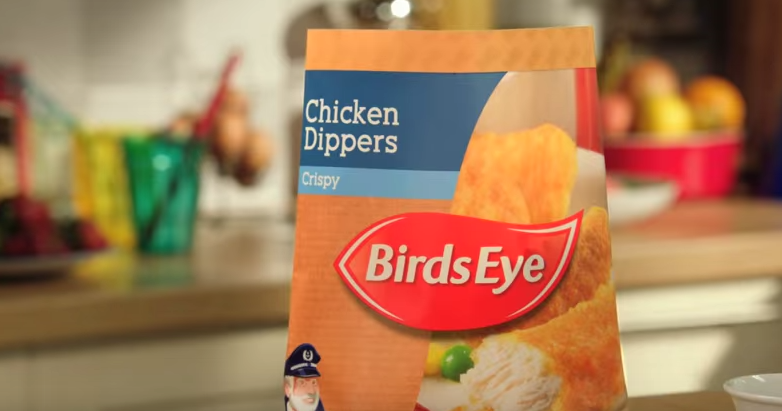 2.
Take a potato waffle.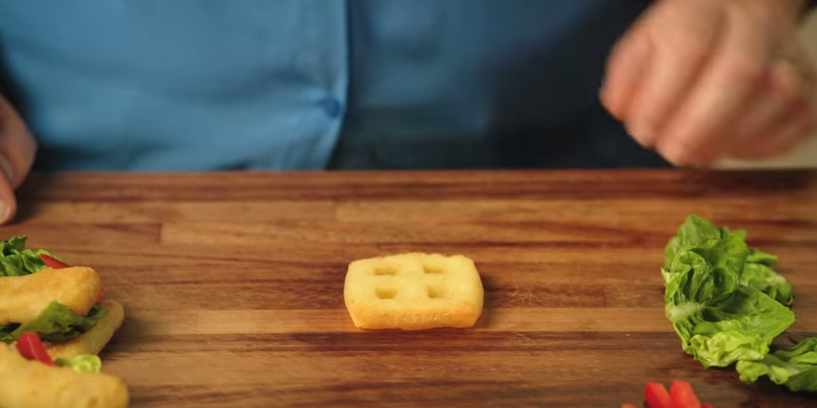 3.
Add a spoon of pesto dip.
4.
Add some lettuce and then put a chicken dipper on top.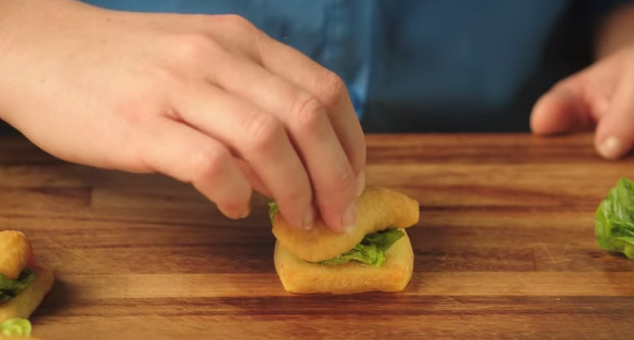 5.
And there you have it, "chicken dipper canapes".
Oops. Something went wrong. Please try again later
Looks like we are having a problem on the server.
Would you eat chicken dipper canapés?