1.
In Season 2, we meet Michael's Lawyer, James P. Albini.
In the Season 3 episode "Safety Training," Michael wants to show the office and the warehouse a visual representation of depression.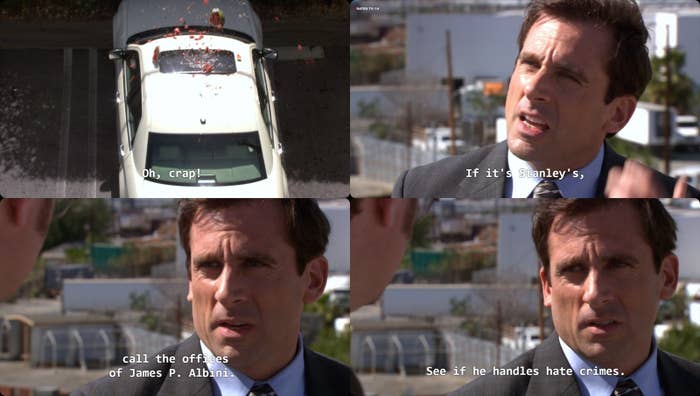 2.
In Season 5, Jim buys Pam a house with a painting of a scary clown that's apparently "crucial to the structural integrity of the building."
But it later shows up at the office garage sale in Season 7.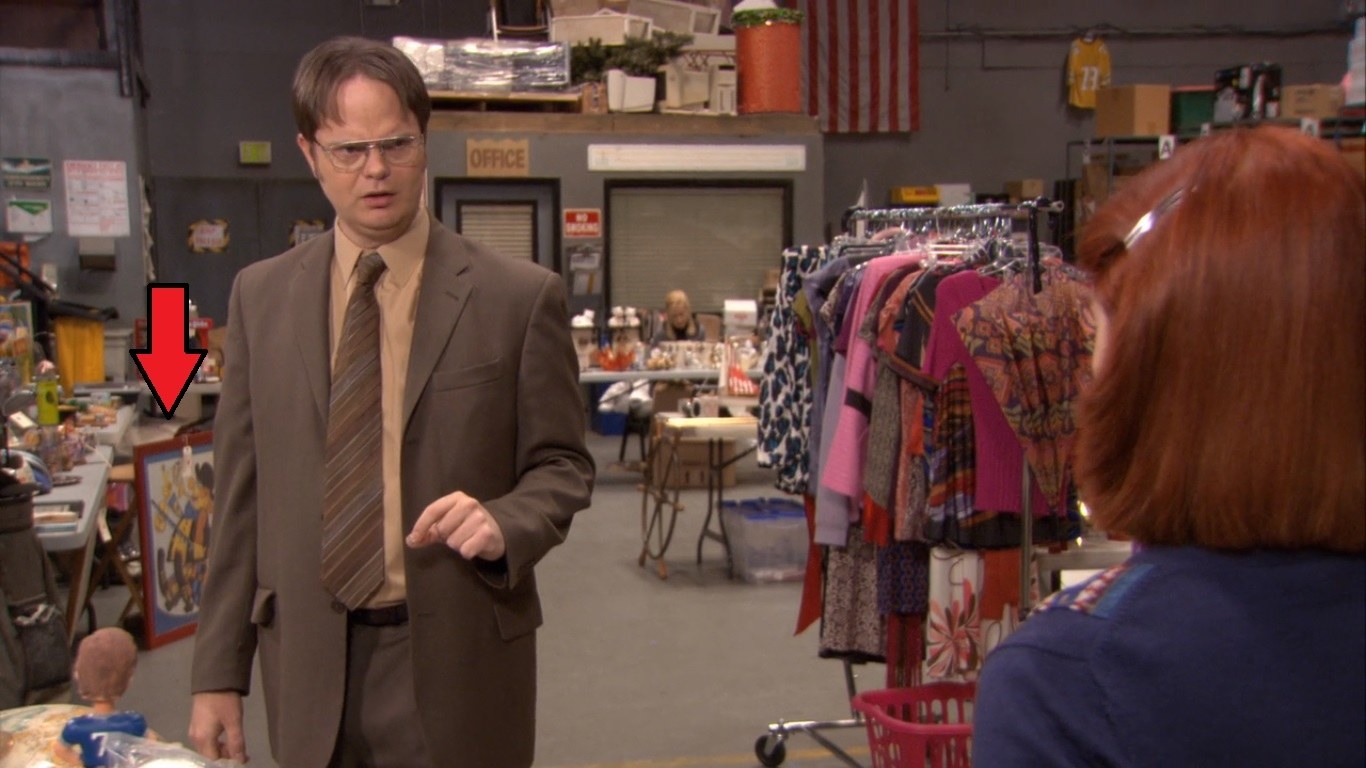 3.
Michael tells Jan he's going to frame their "love contract."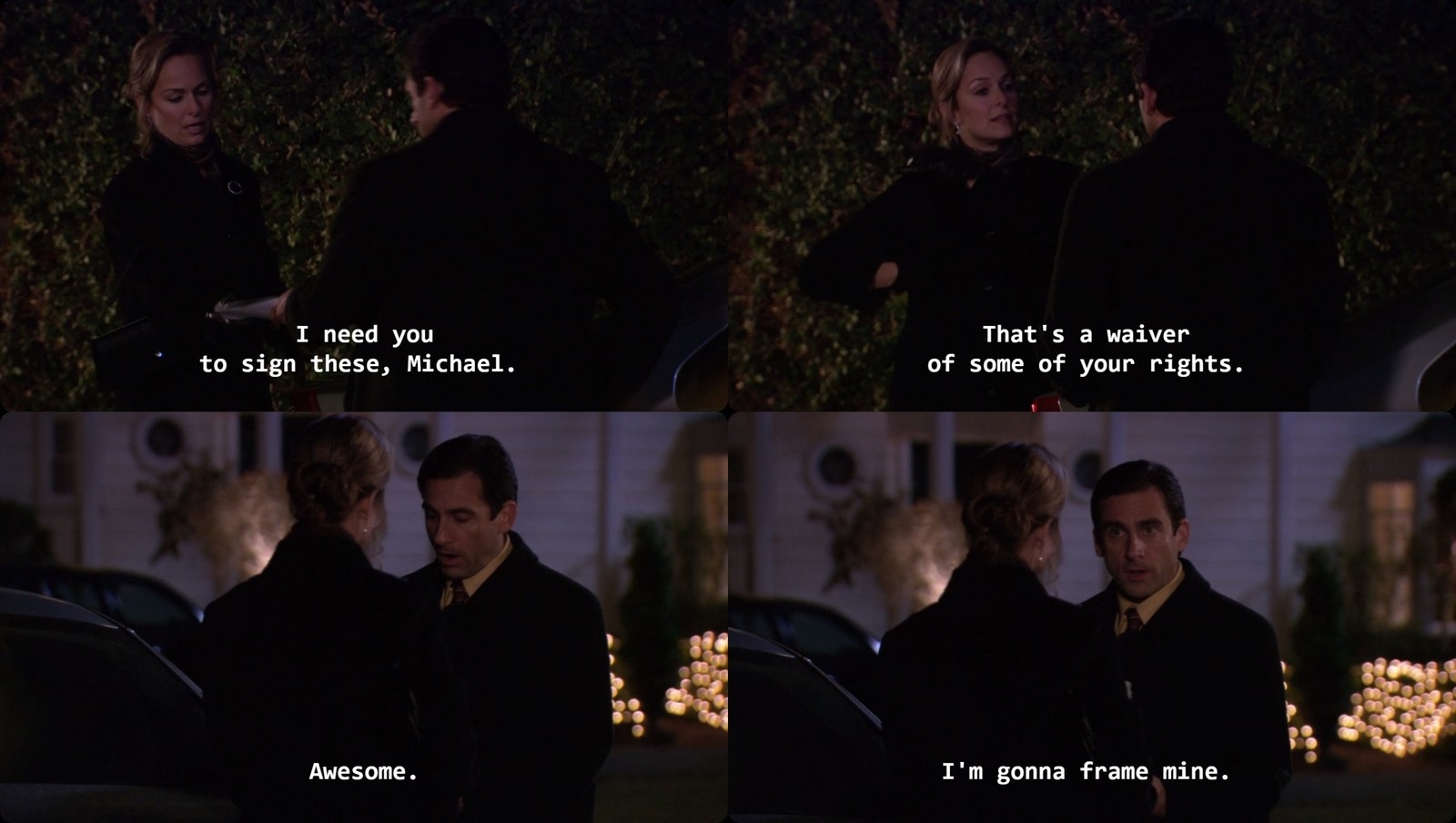 During Jan's deposition, he brings a copy of his "love contract" as proof, which he did in fact frame.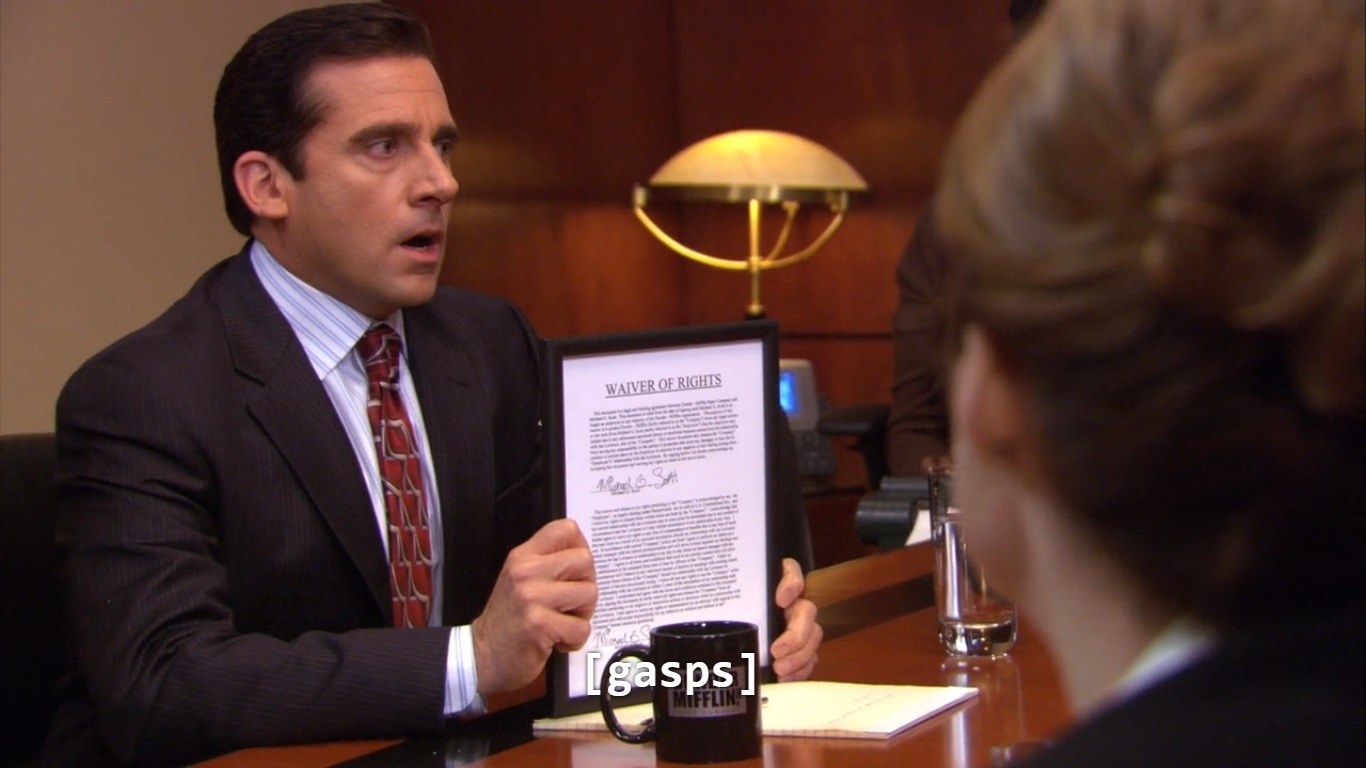 4.
Mr. Brown shows up in Season 1 with Diversity Today.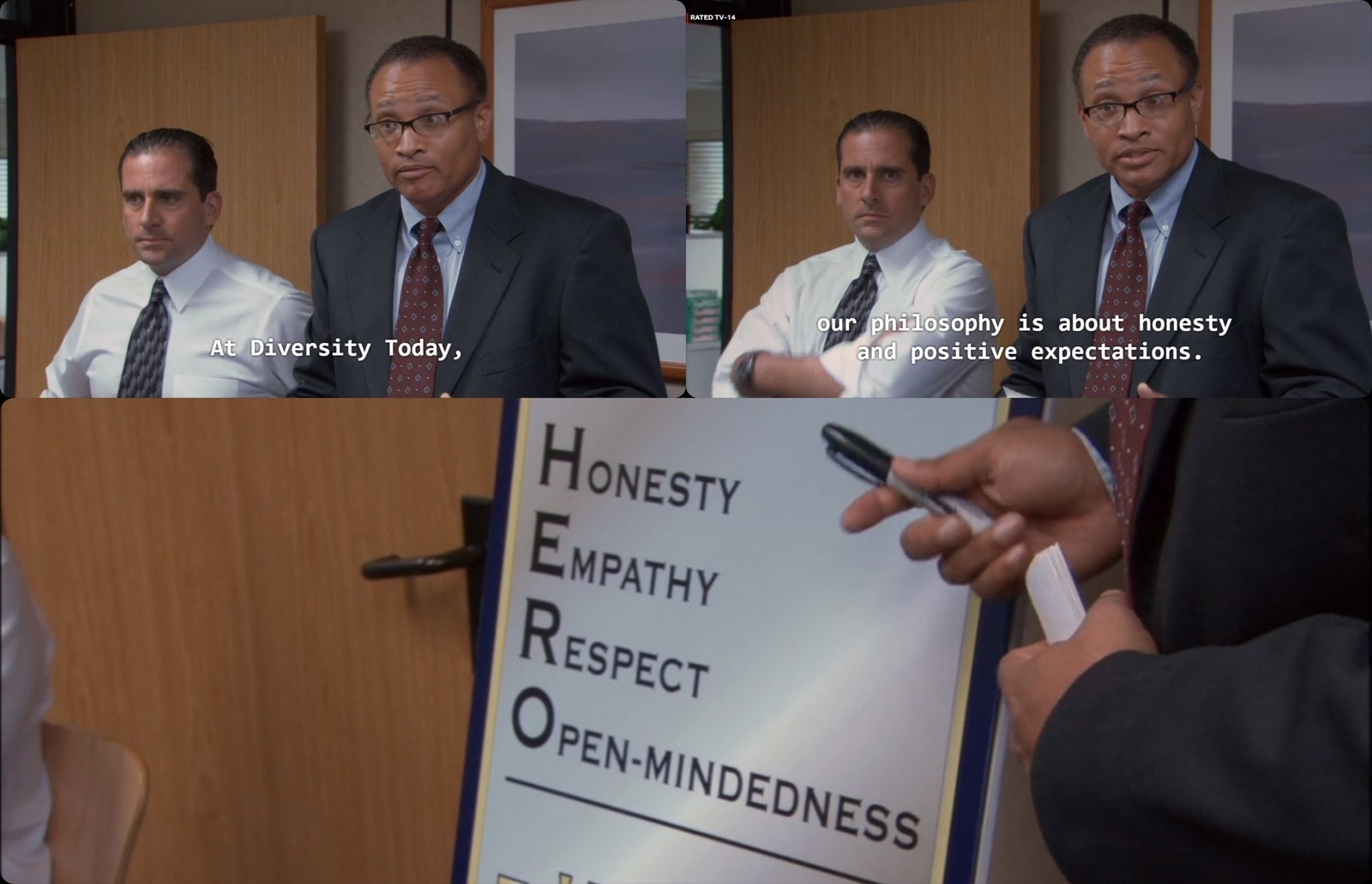 Mr. Brown makes a second appearance at the Stamford branch after Michael kisses Oscar in the first episode of Season 3.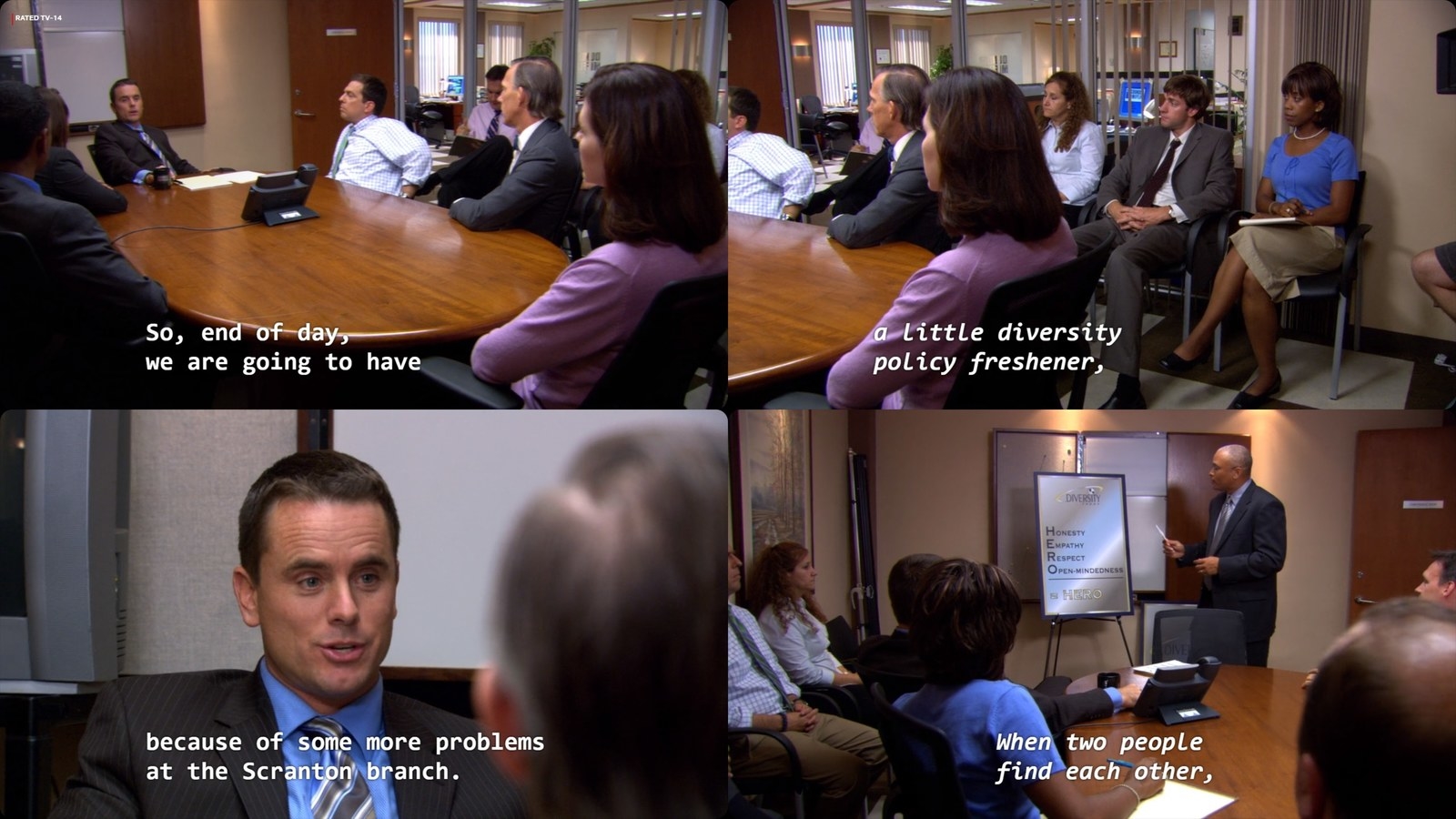 5.
In the Season 3 Christmas episode, Pam wises up and trades her iPod to Dwight for the teapot, because Roy tells her he's going to get her one (or was going to).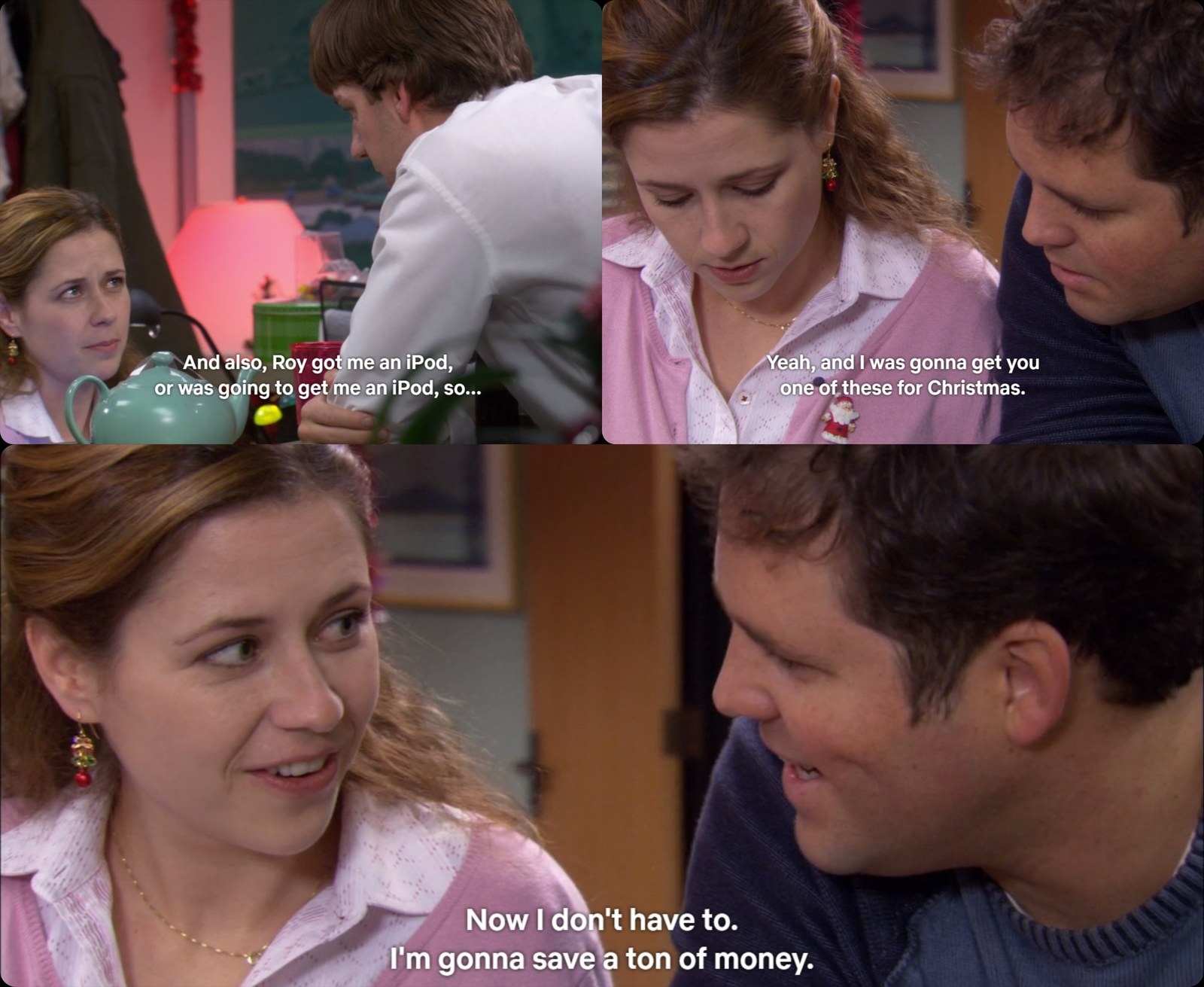 During "The Injury," Dwight notices Pam has a Prism Duro Sport, which is better than an iPod because they're chunkier and more solid.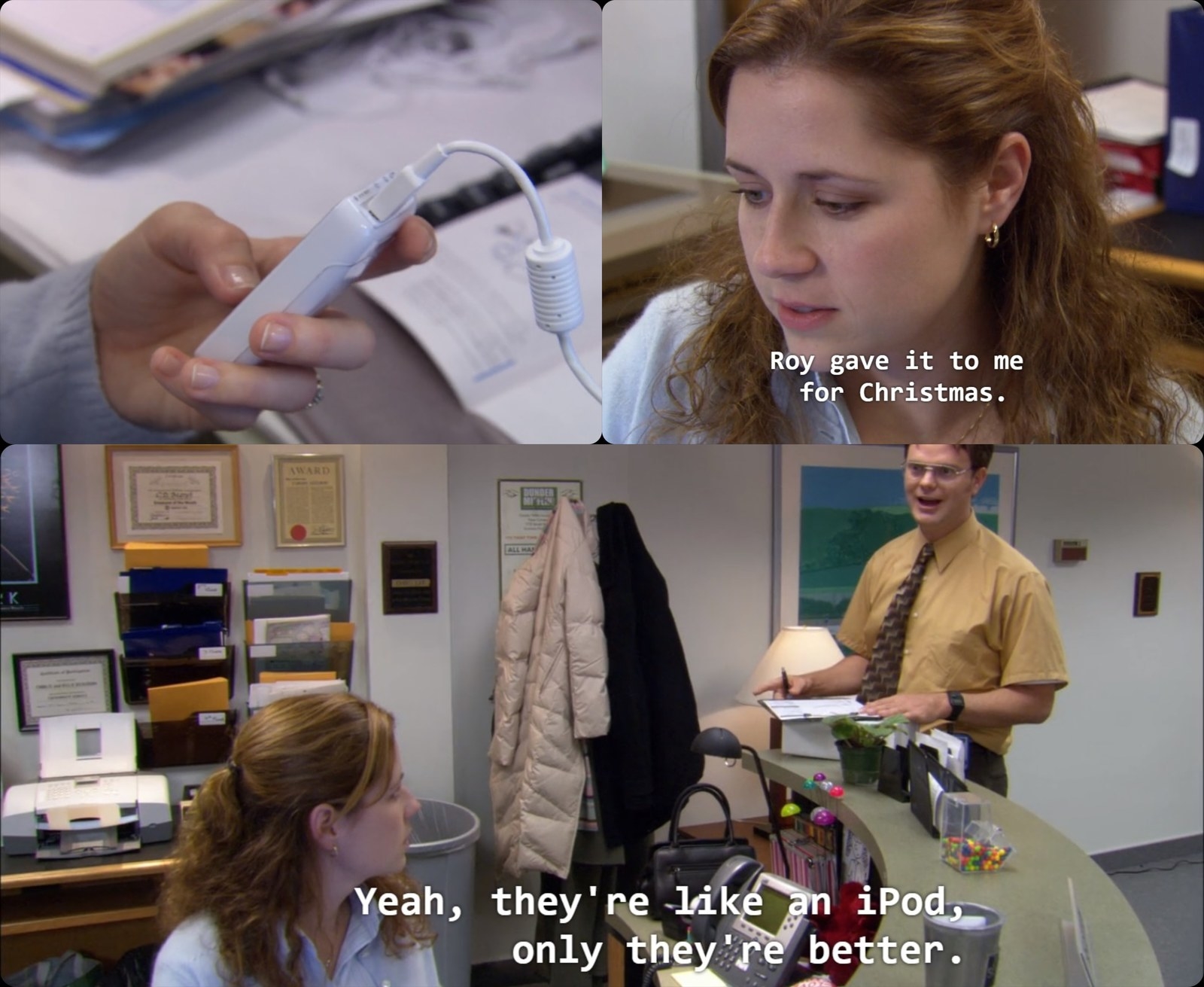 6.
In the Season 3 episode "Grief Counseling," Michael has a hard time dealing with Ed Truck's death and grieves through the death of a little bird.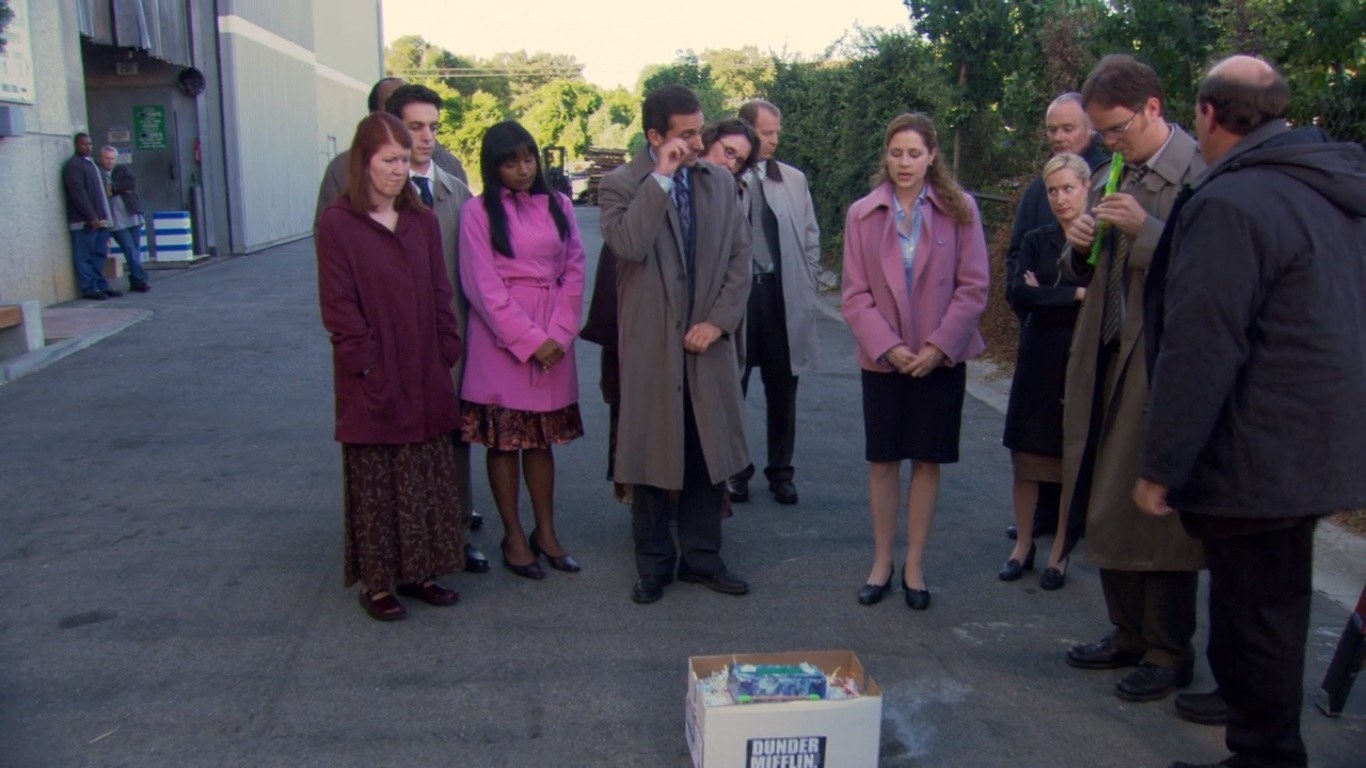 In "The Return," Oscar comes back to the office asking where Dwight is. Creed gives him an update, which Jim doesn't believe.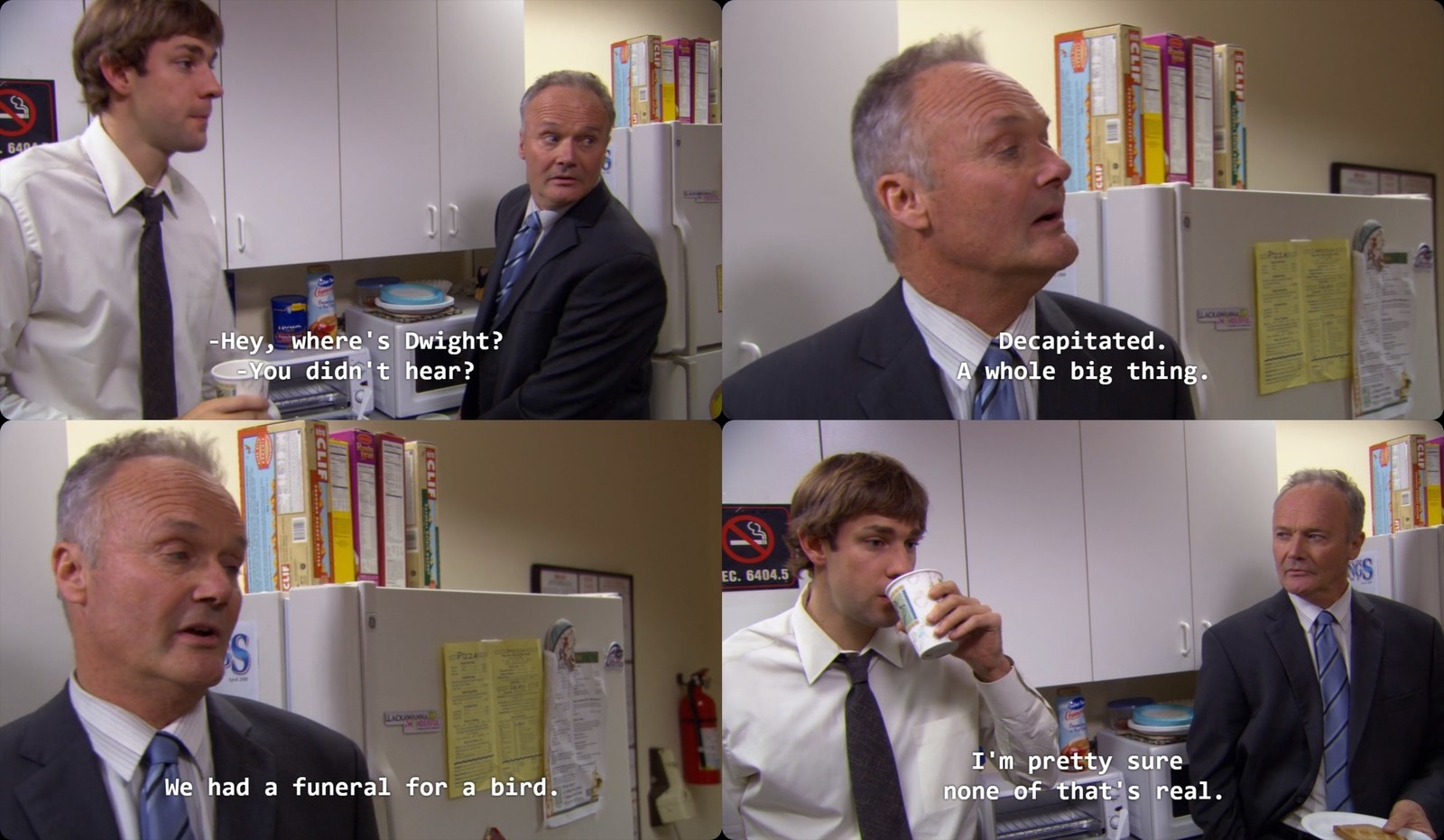 7.
During "Women's Appreciation," Ryan reveals he emailed Karen asking her out since he assumed she and Jim were no longer together.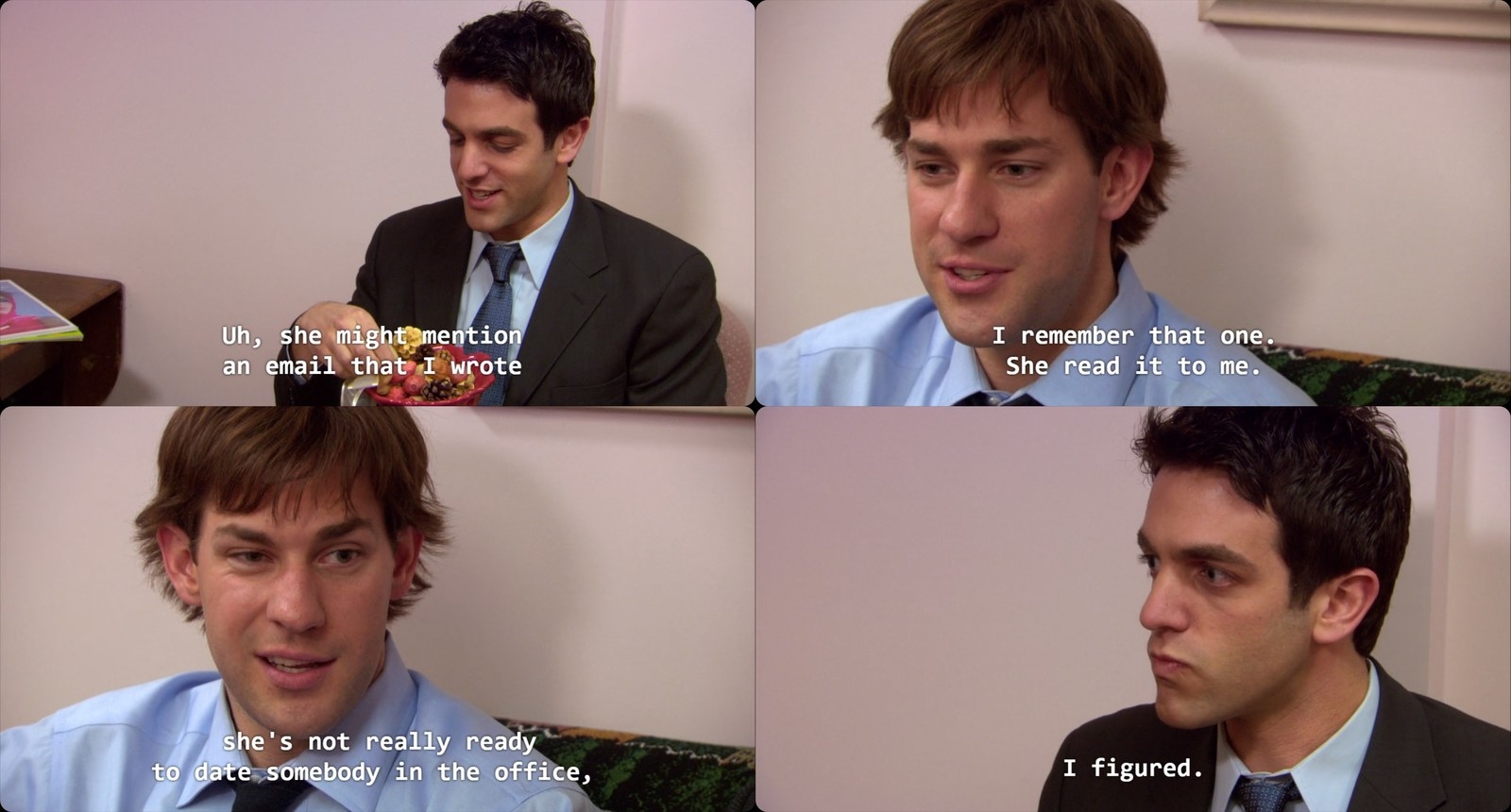 But when Ryan comes back in "Dunder Mifflin Infinity", he tells Kelly a different version of that story.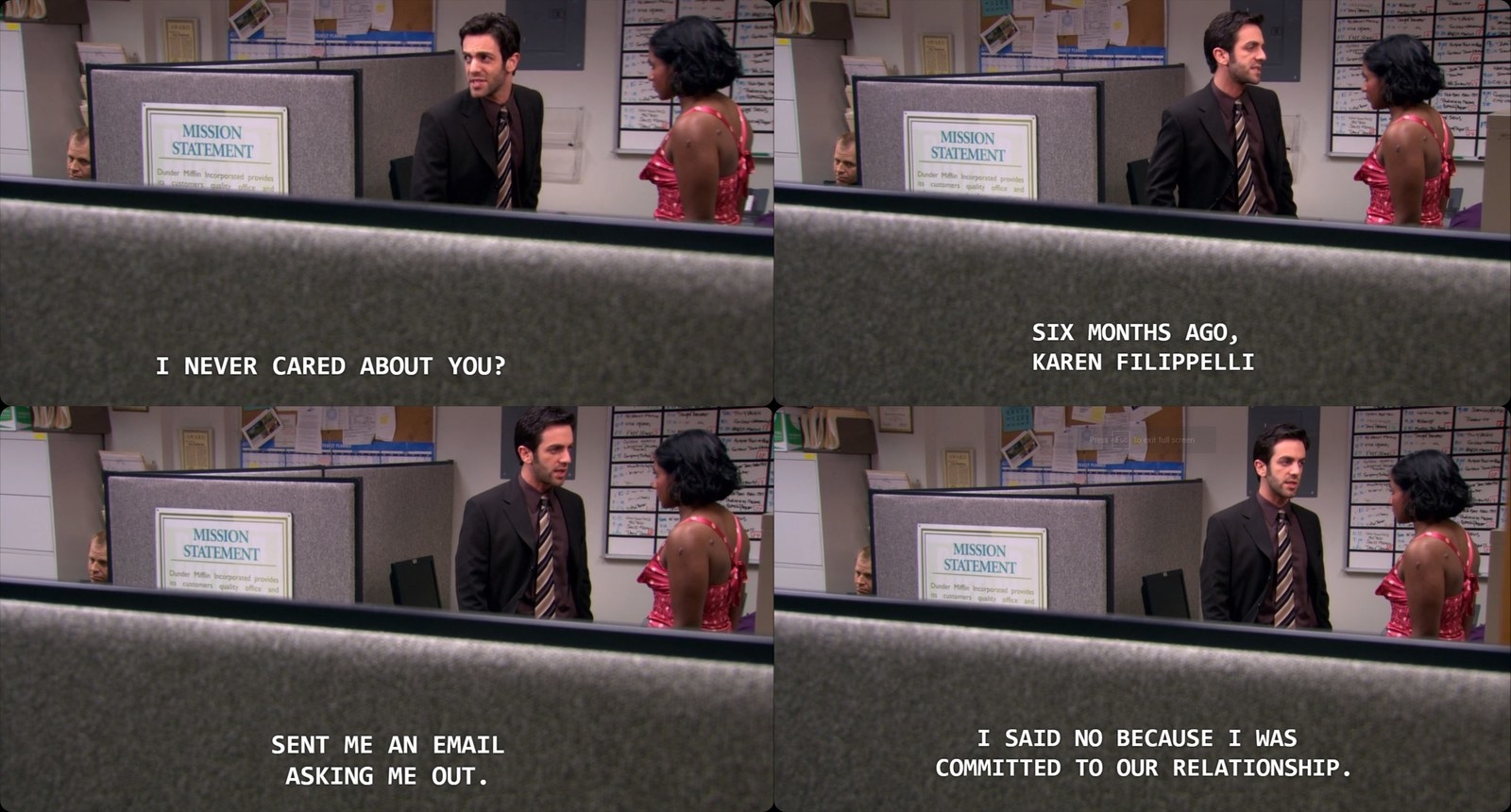 8.
Speaking of Jim's ex-girlfriends... Ryan seemed to want to date a lot of Jim's girlfriends.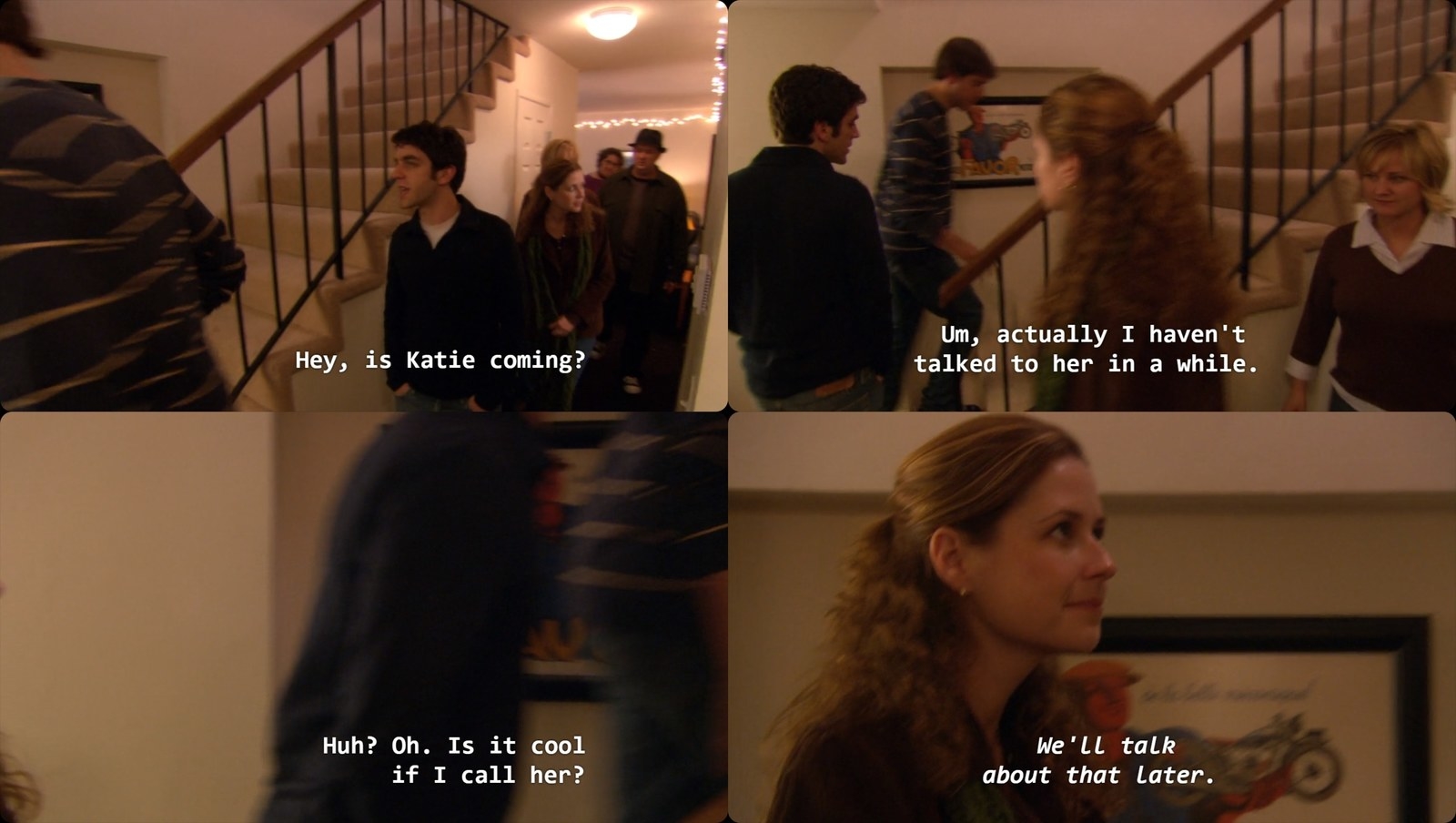 Then he asks out Pam when he comes back to Scranton.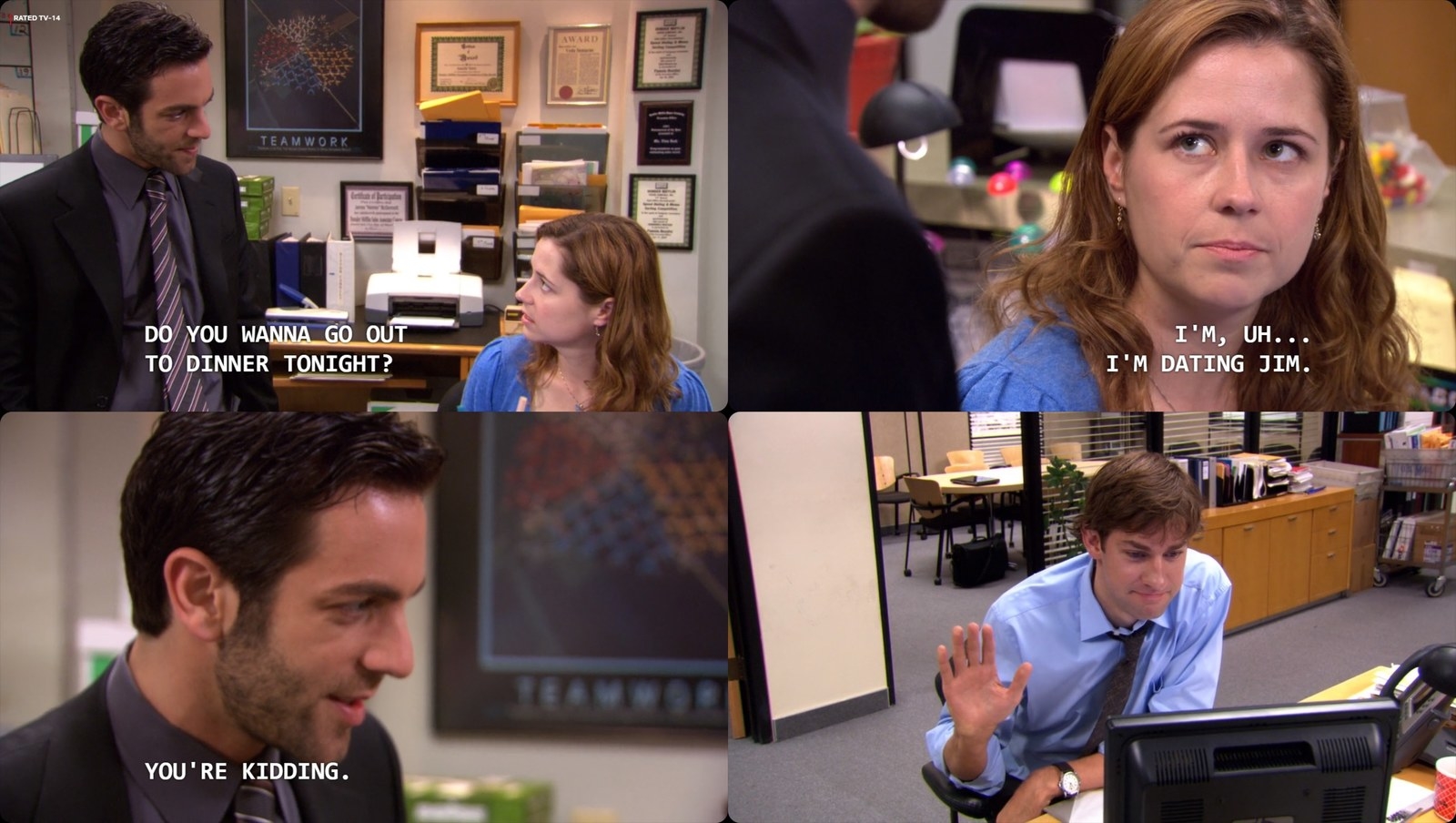 9.
At "Cafe Disco", Kelly and Andy get into a dance battle. Andy makes Kelly aware that their dance competition isn't over.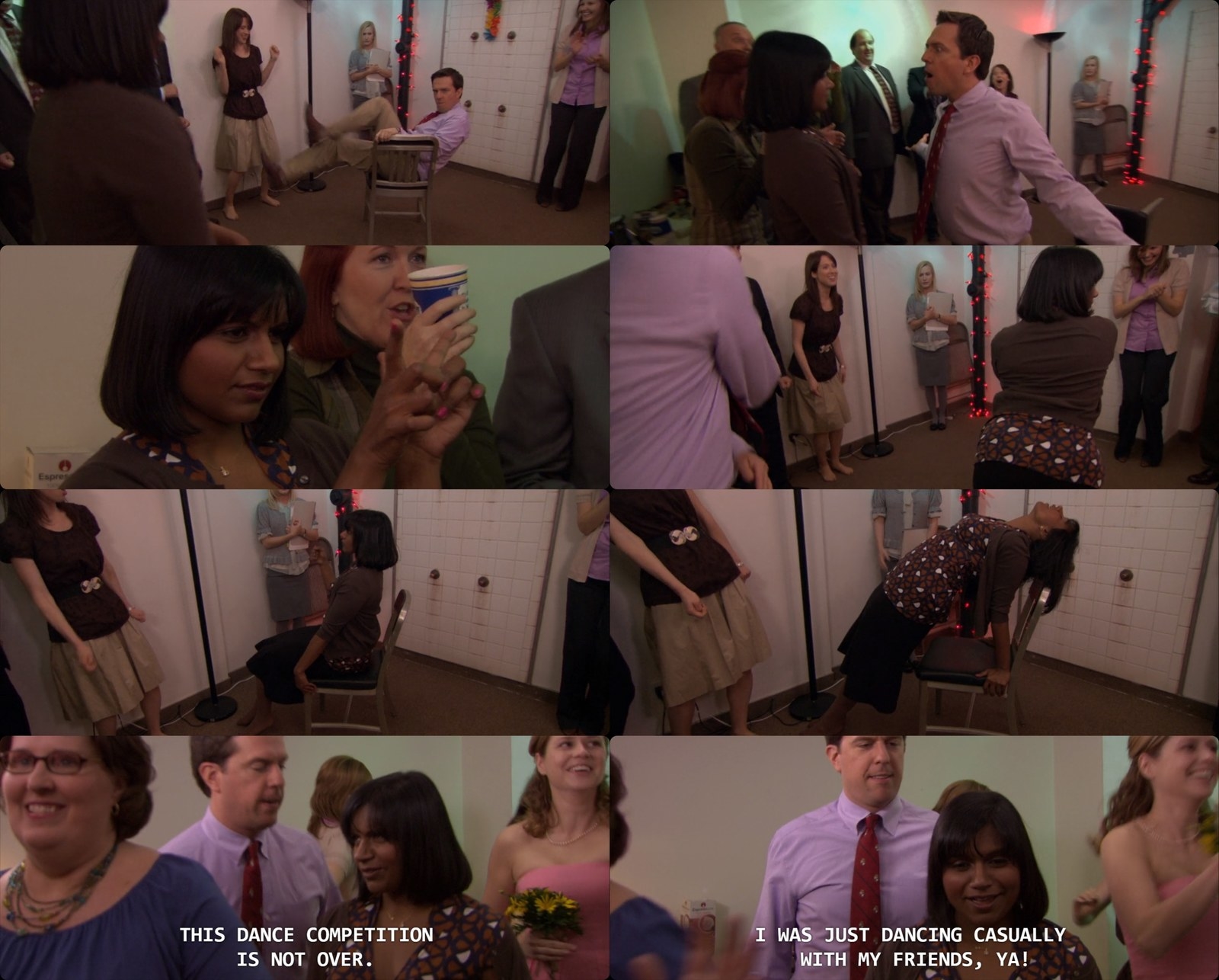 In fact, the dance battle continued during Jim and Pam's wedding in Niagara Falls.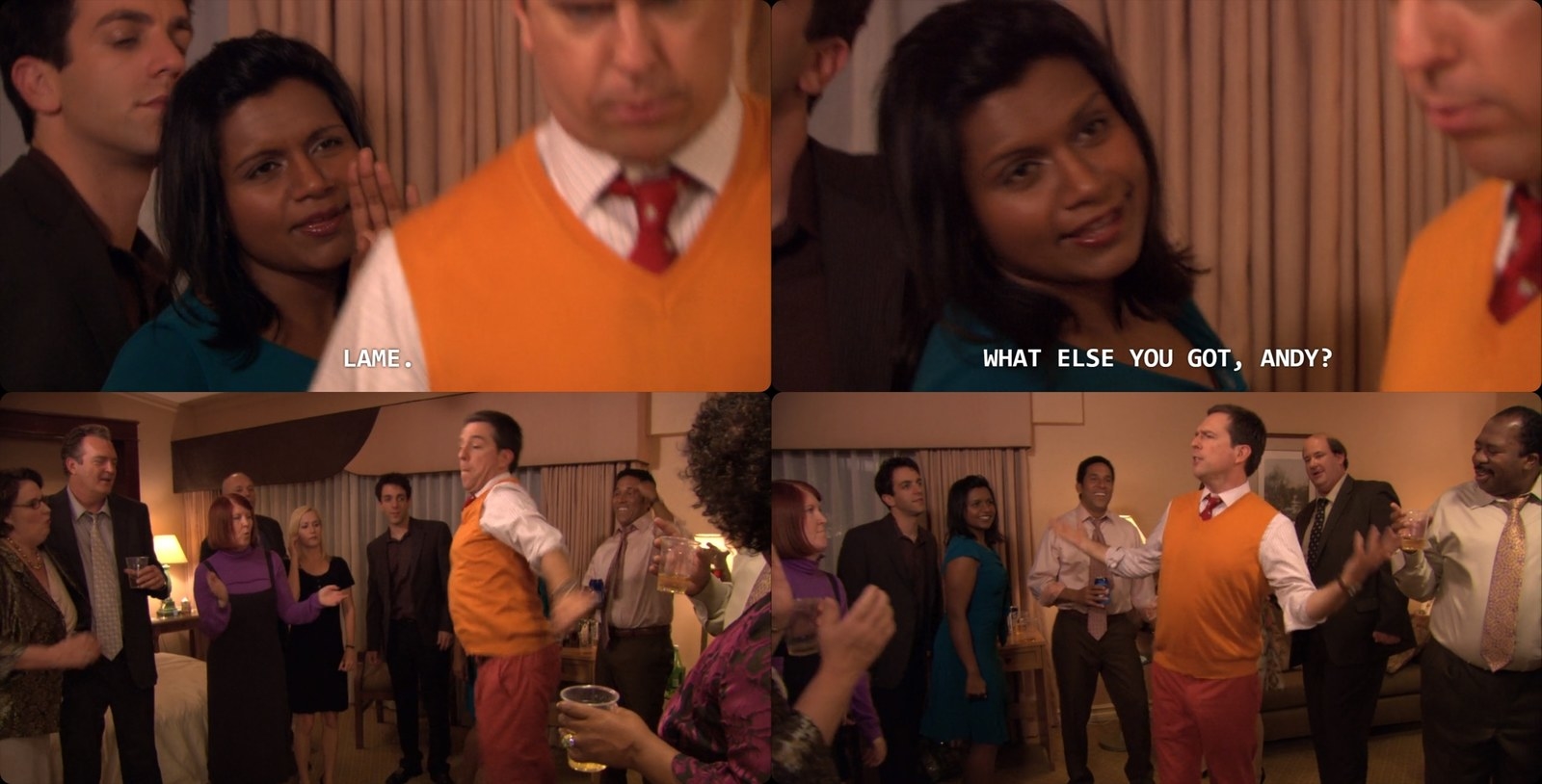 10.
Toby first revealed his plans to move to Costa Rica in Season 4.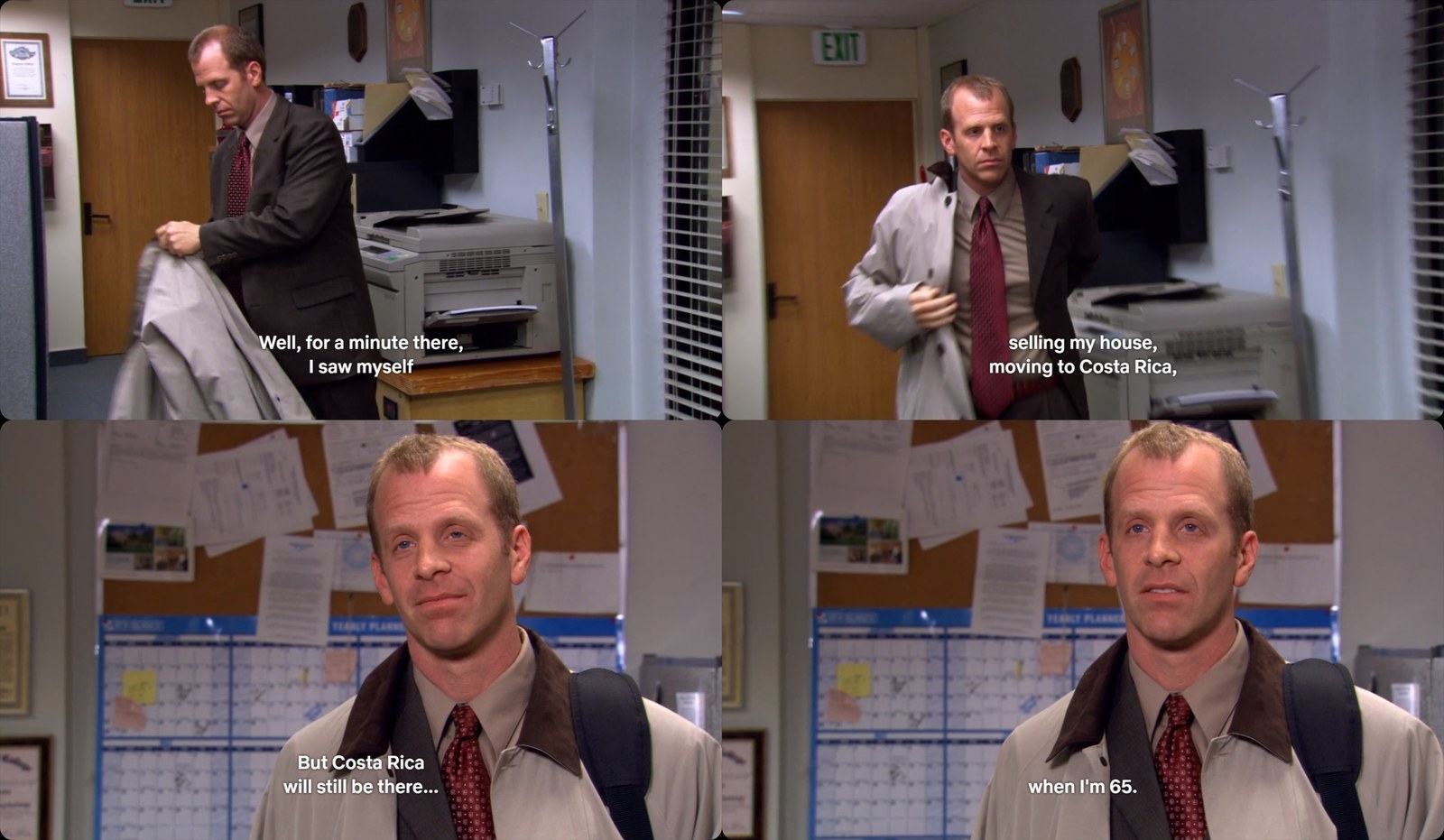 And then he actually made those plans come true in the Season 4 finale.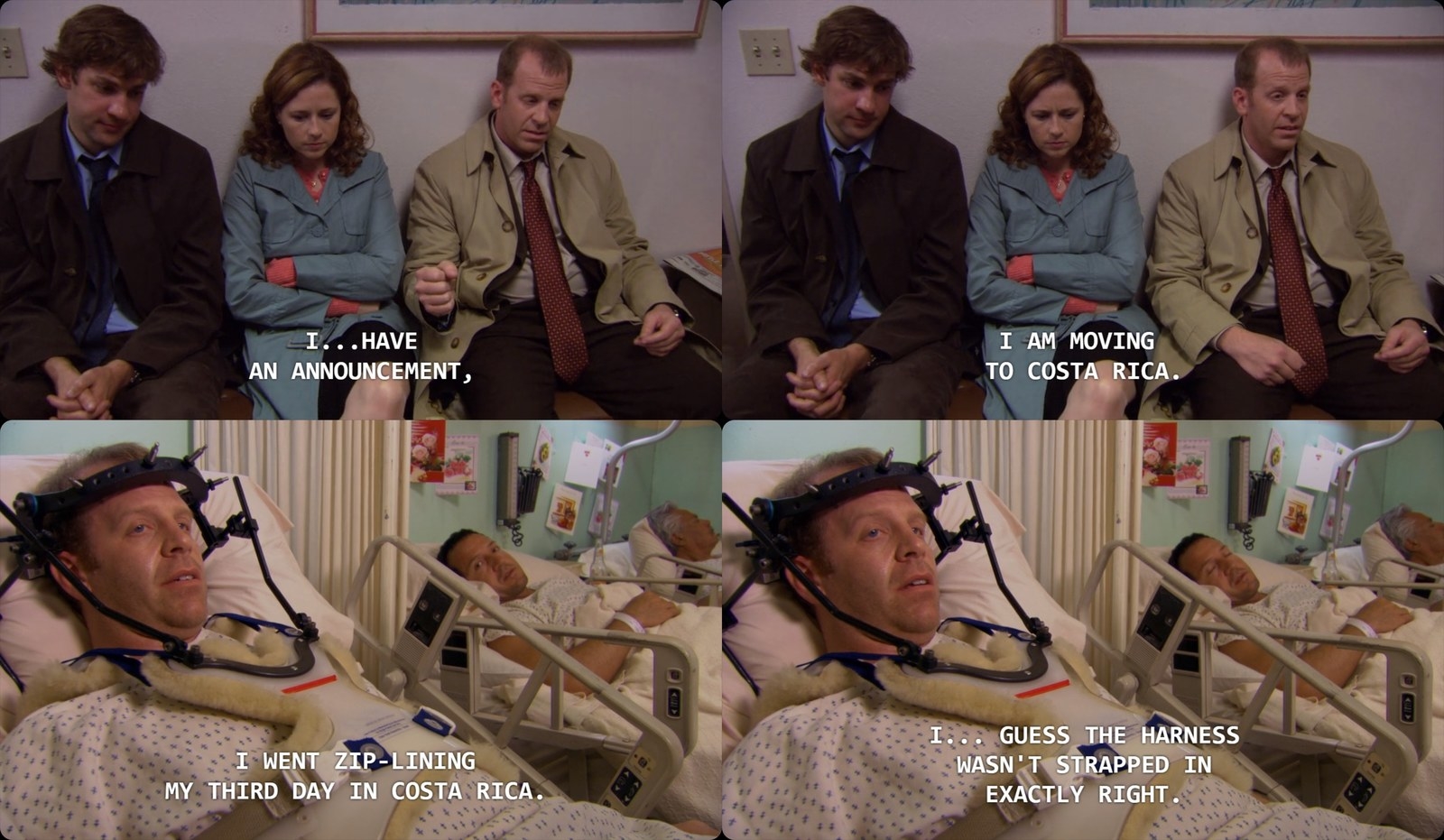 11.
Stanley explains how he was left with two toasters after Pam and Roy called off their wedding.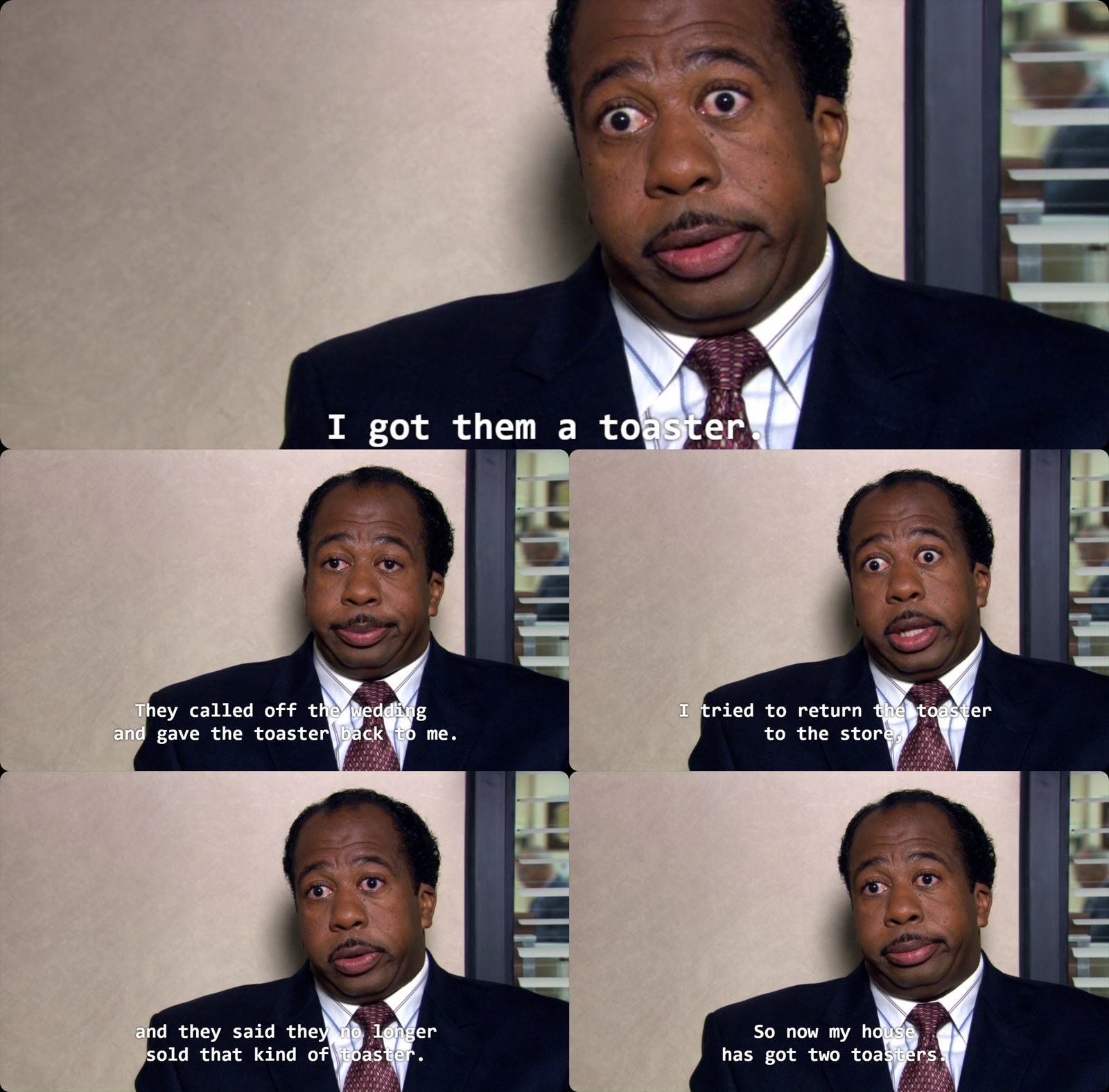 He decides to re-gift it to Phyllis for her wedding, only to be disappointed when he finds out Jim and Karen also bought Phyllis and Bob Vance (from Vance Refrigeration), the same gift.
12.
Before Phyllis' wedding, Dwight notes the difference between his family's wedding traditions compared to more conventional ones.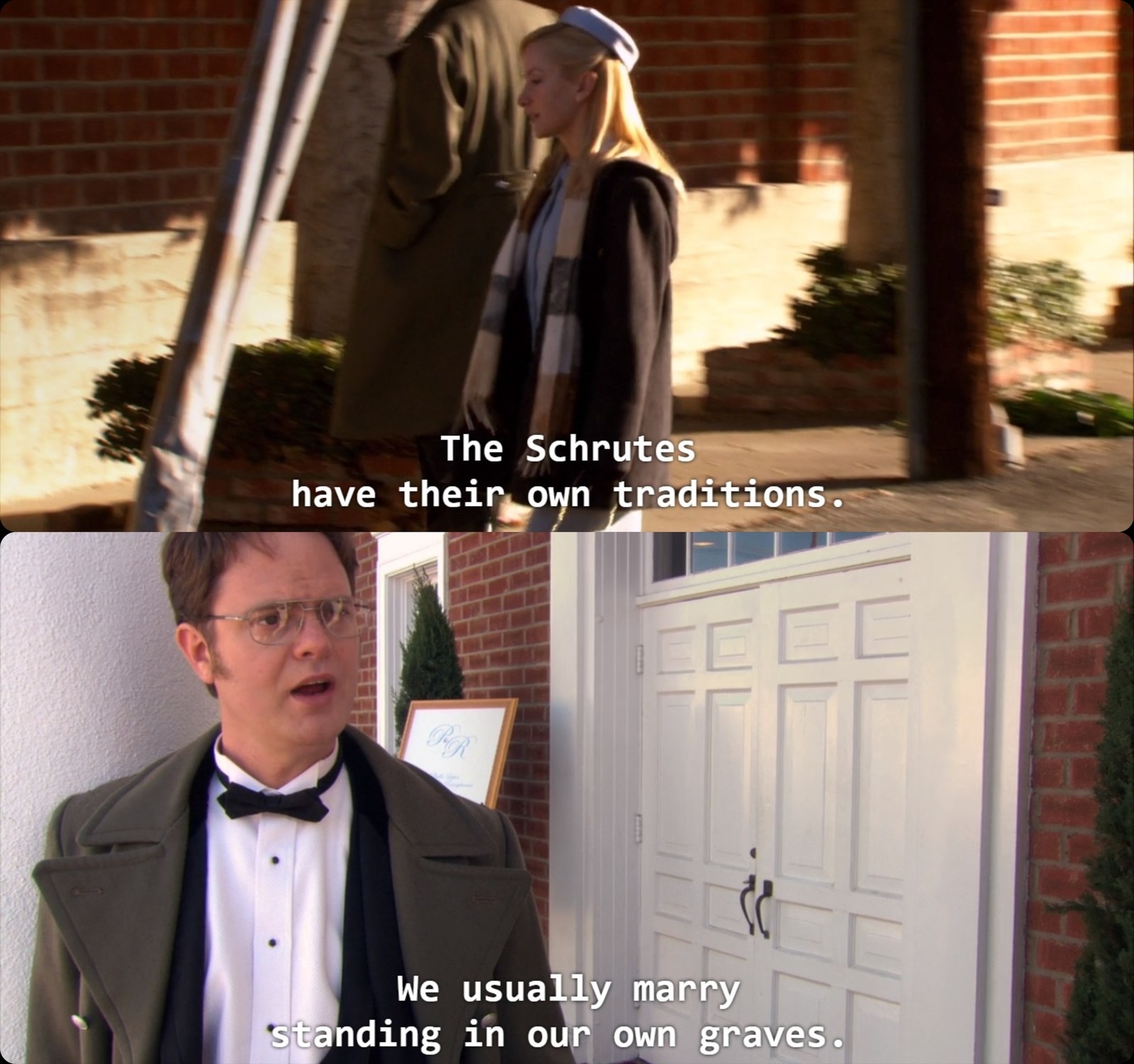 And that tradition is shown at his own wedding with Angela during the series' finale.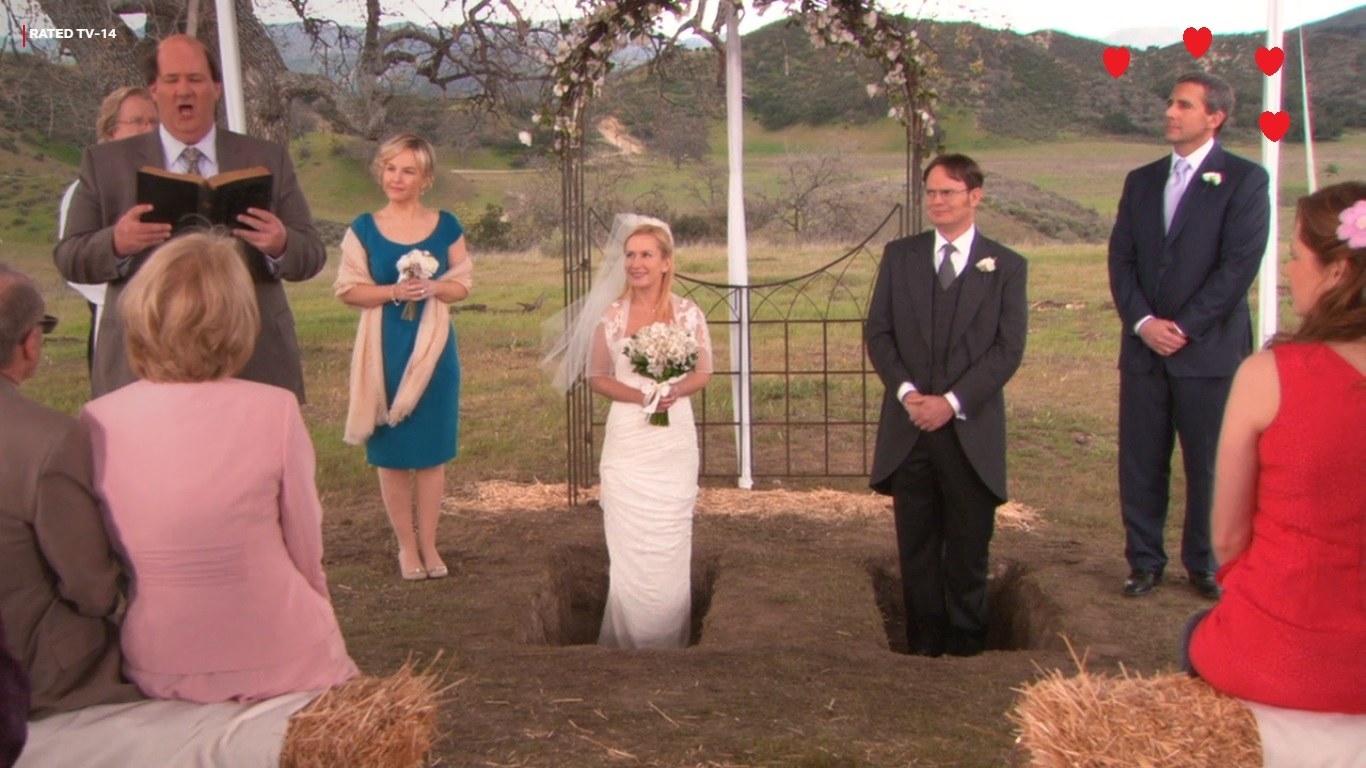 13.
Pam made note of an important lesson she learned from Jim.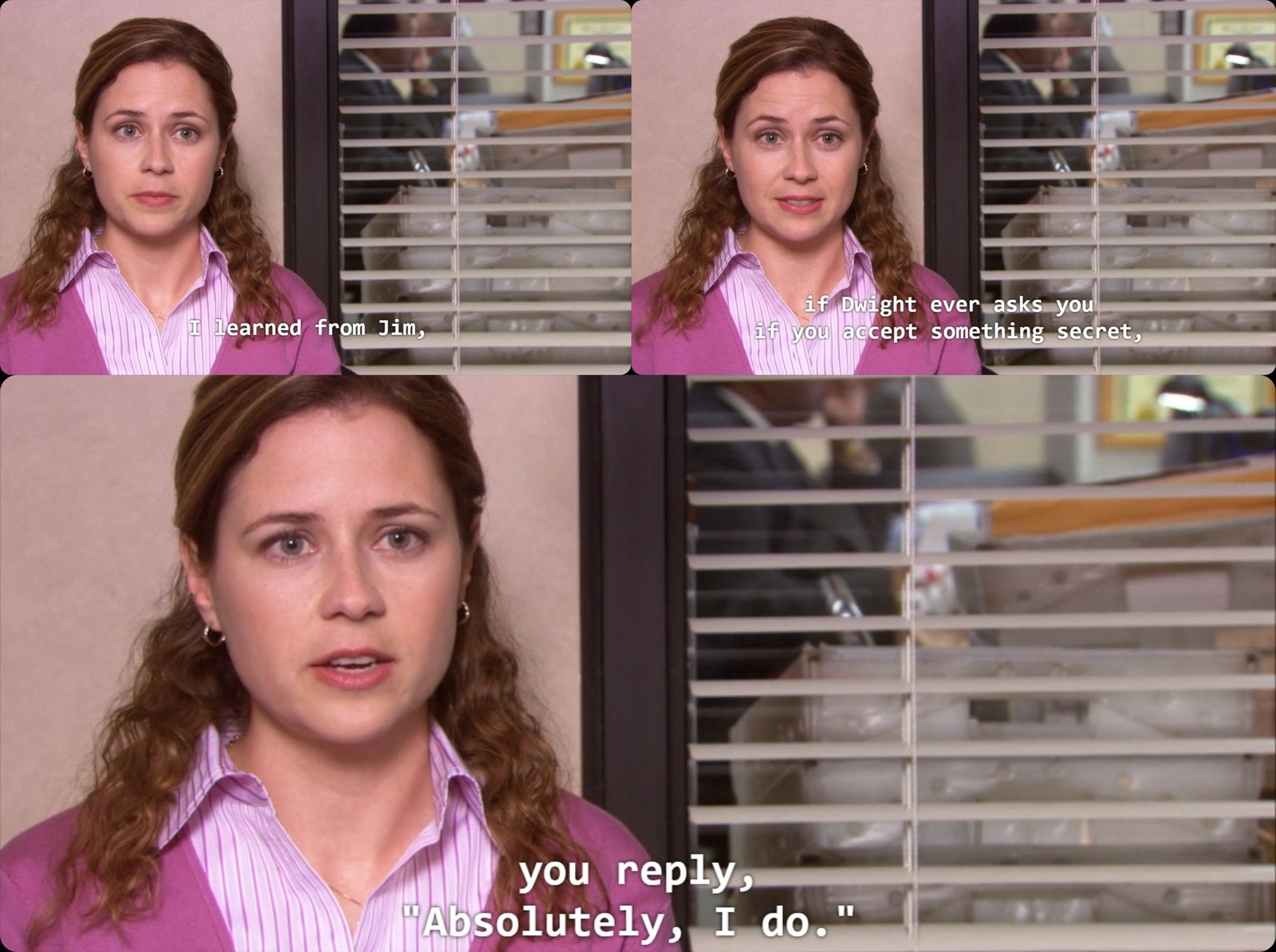 She ends up using it when Dwight asks her to be his secret assistant to the regional manager.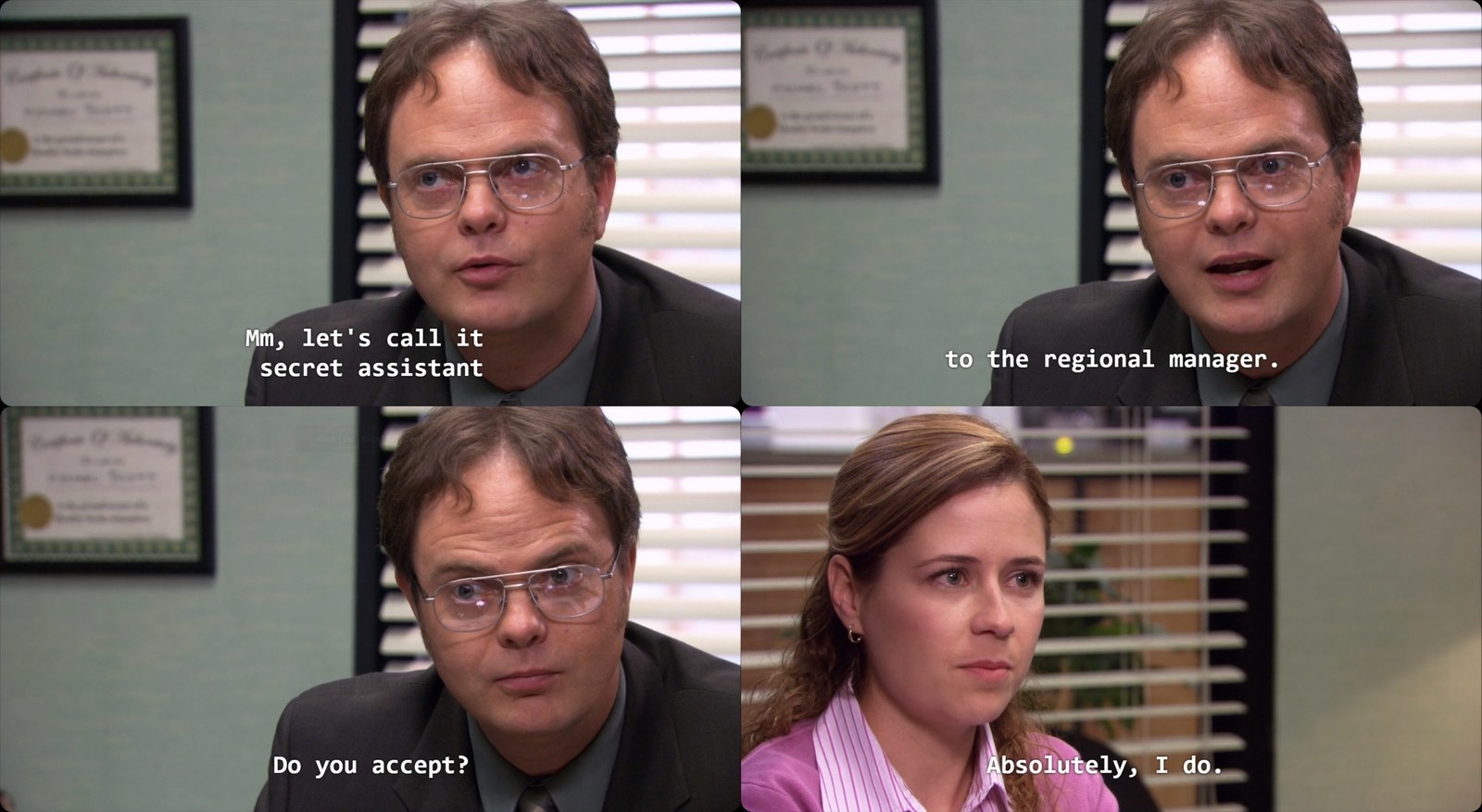 Jim is shown using the line two seasons earlier when Dwight asks him to be in an alliance.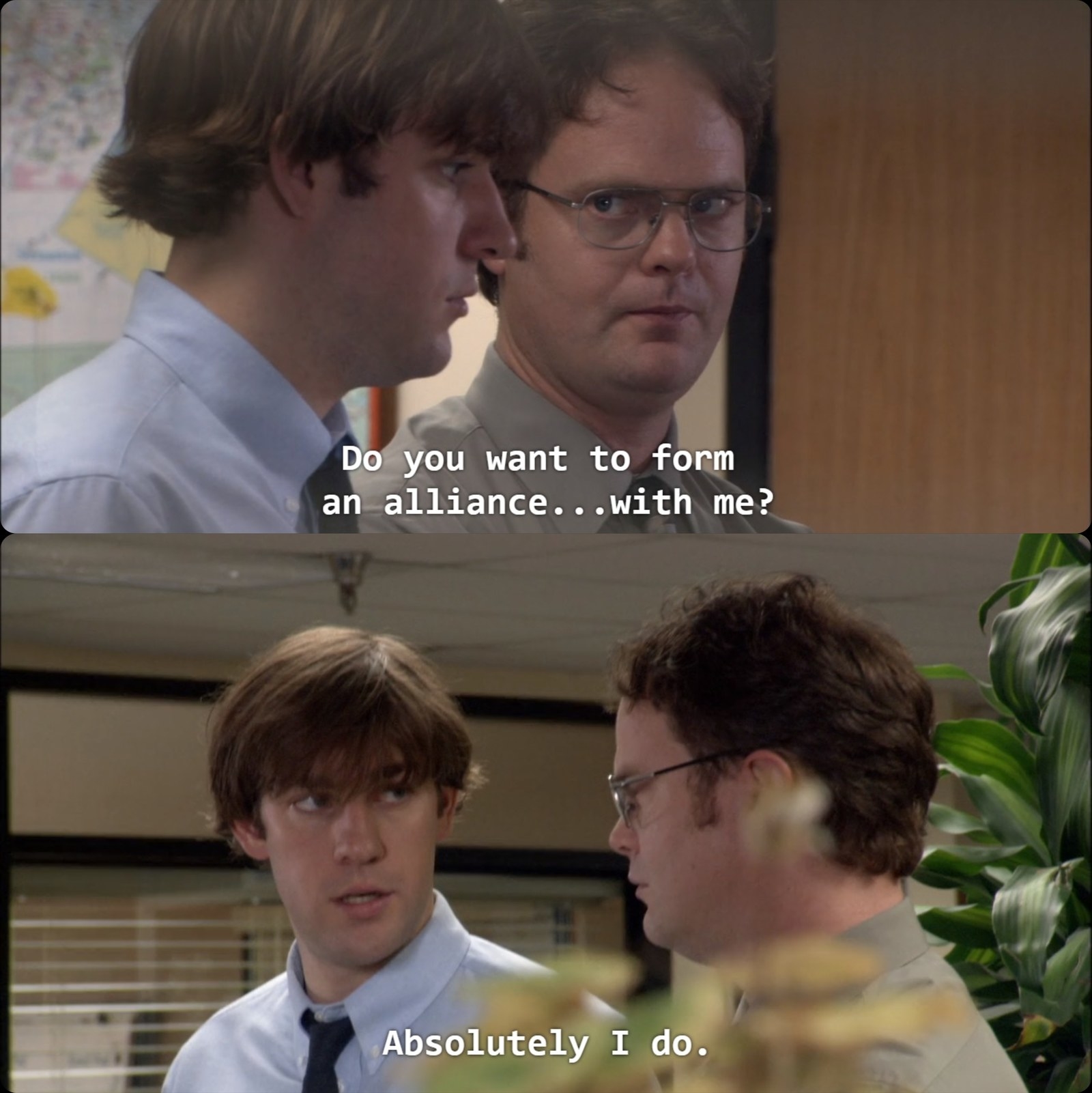 And in a fun twist, Dwight ends up using it when Pam asks him if he wants to haze Dwight Jr.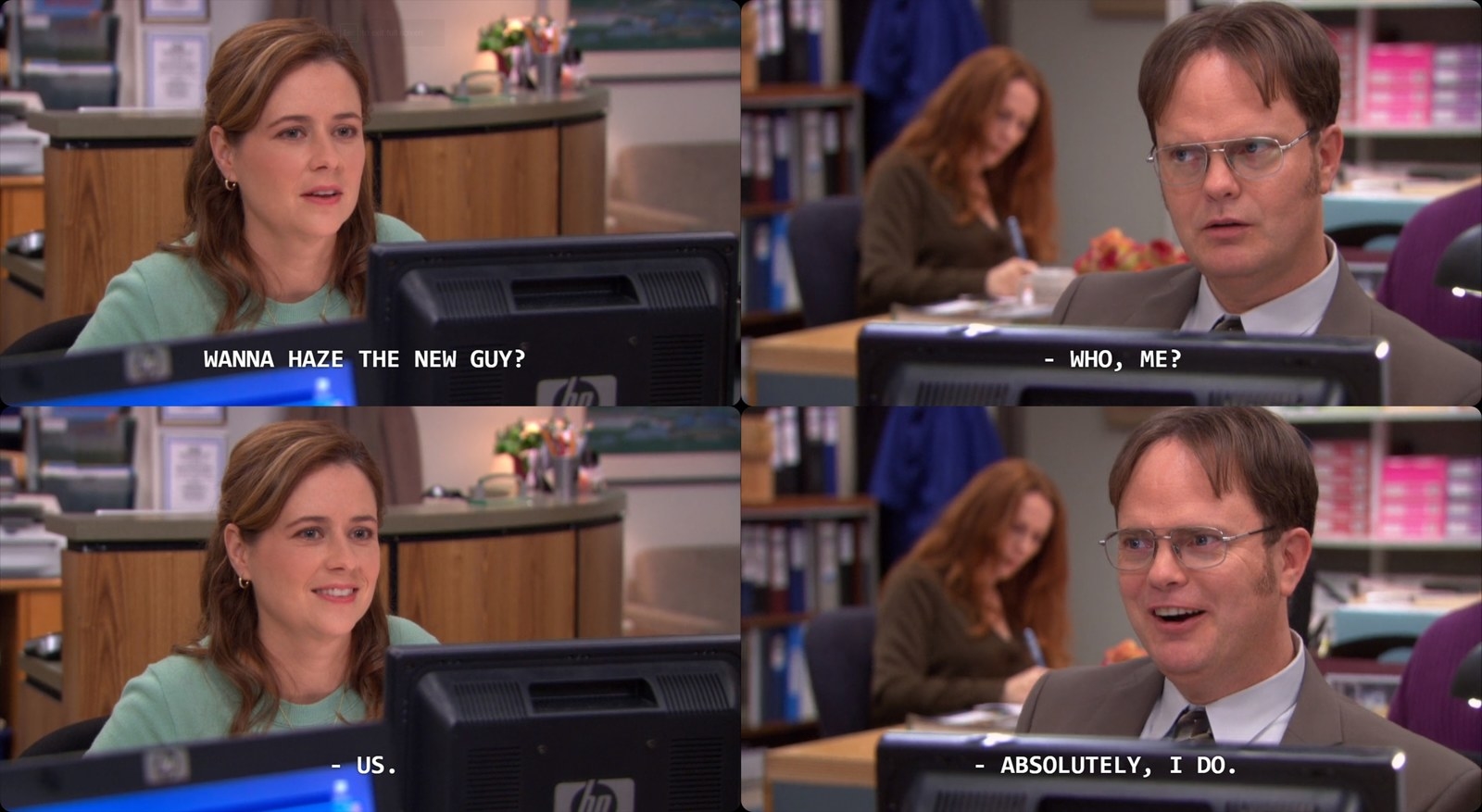 14.
Meredith gets pretty drunk during the Season 2 Christmas party and flashes Michael in his office.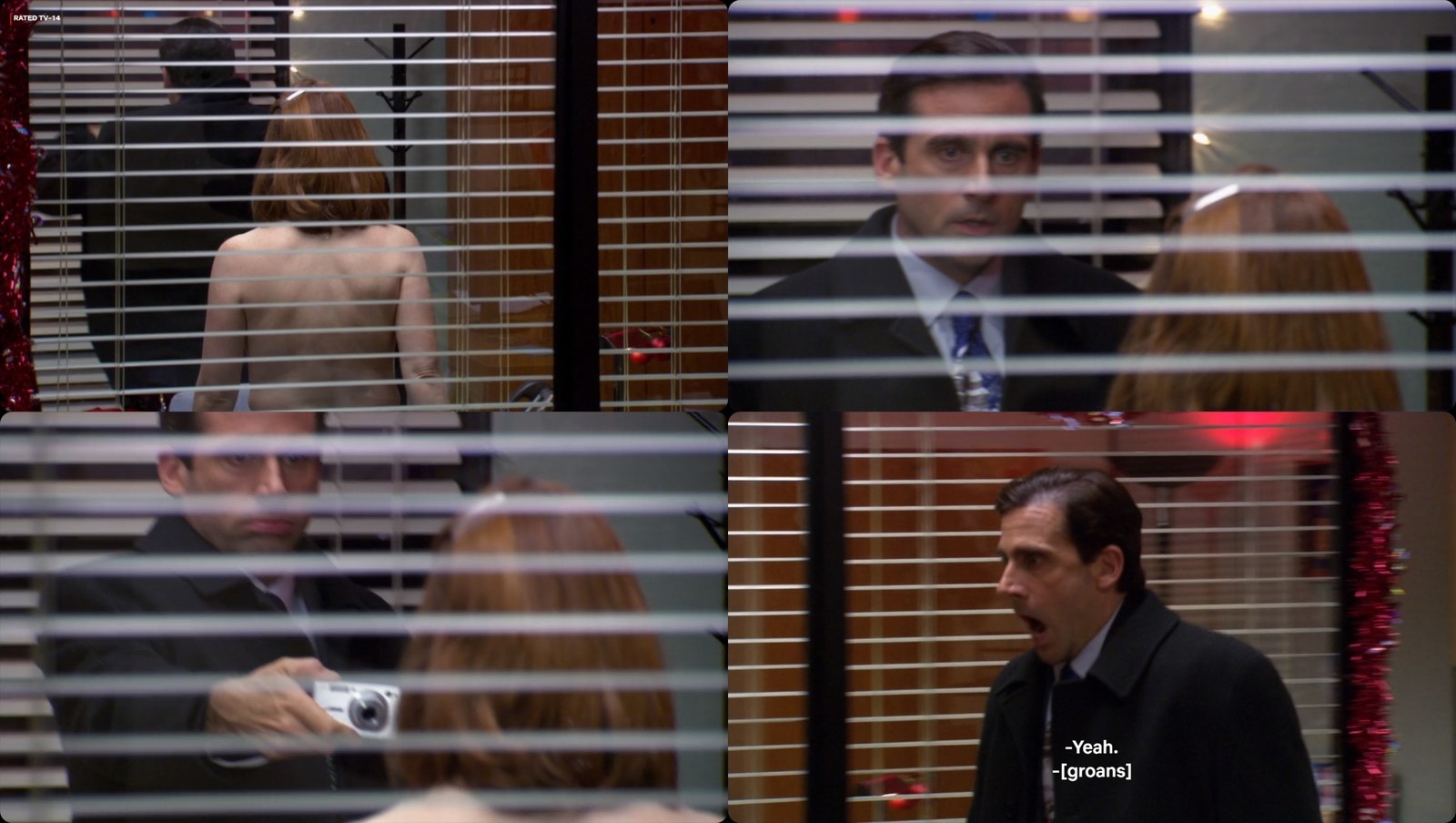 During the "Roast of Michael Scott" in Season 5, we find out what Michael did with that picture of Meredith's boobs.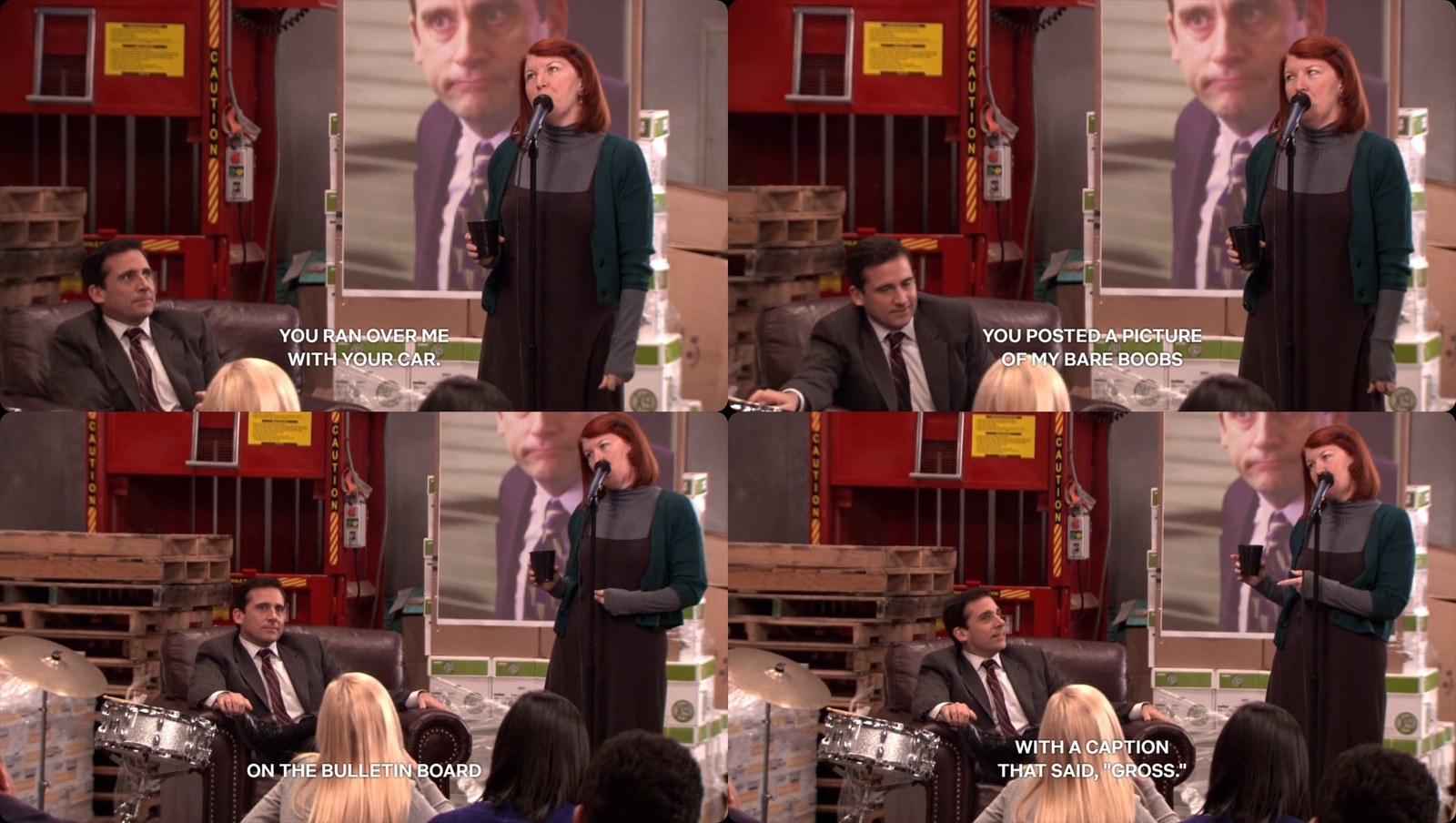 15.
Michael's paper mâché costume doesn't just make one appearance.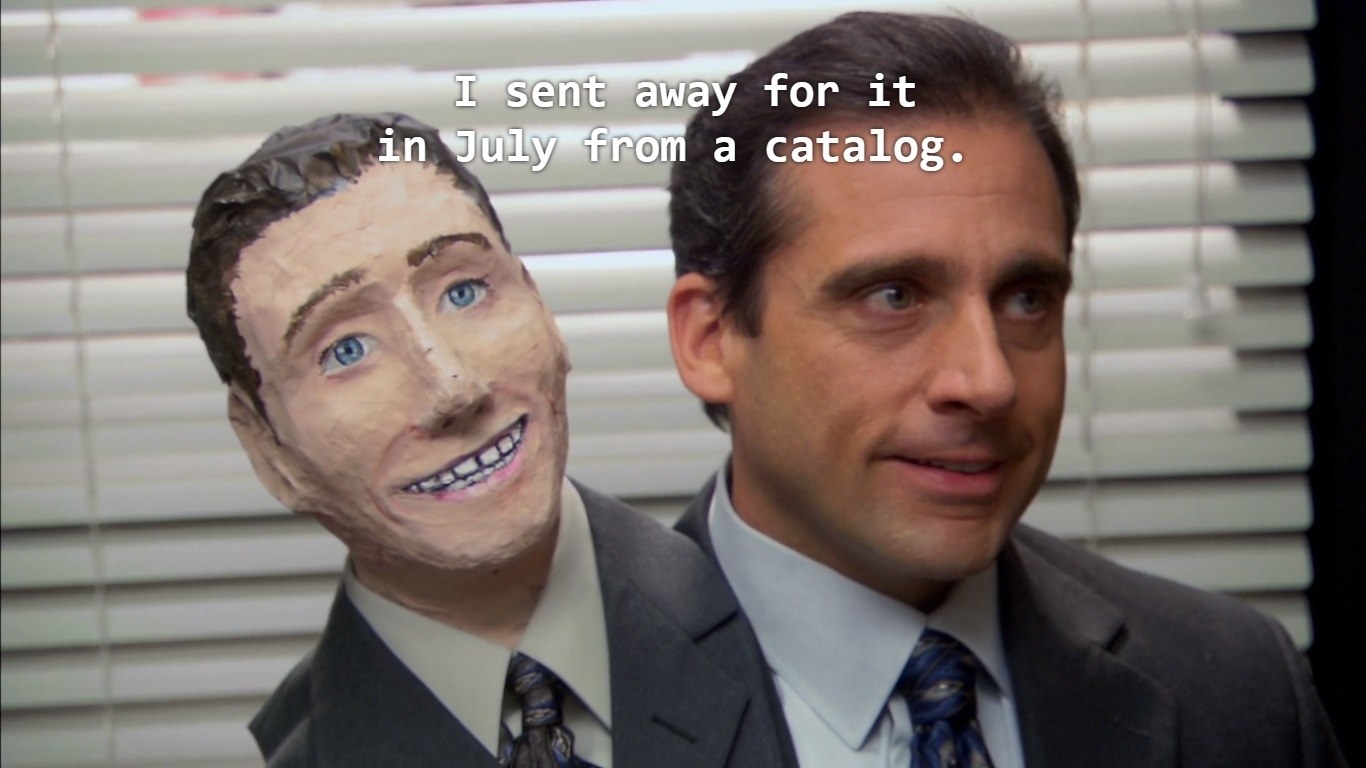 He ends up getting a second use out of it for Kelly's Diwali party, which he says is essentially a "Hindu Halloween."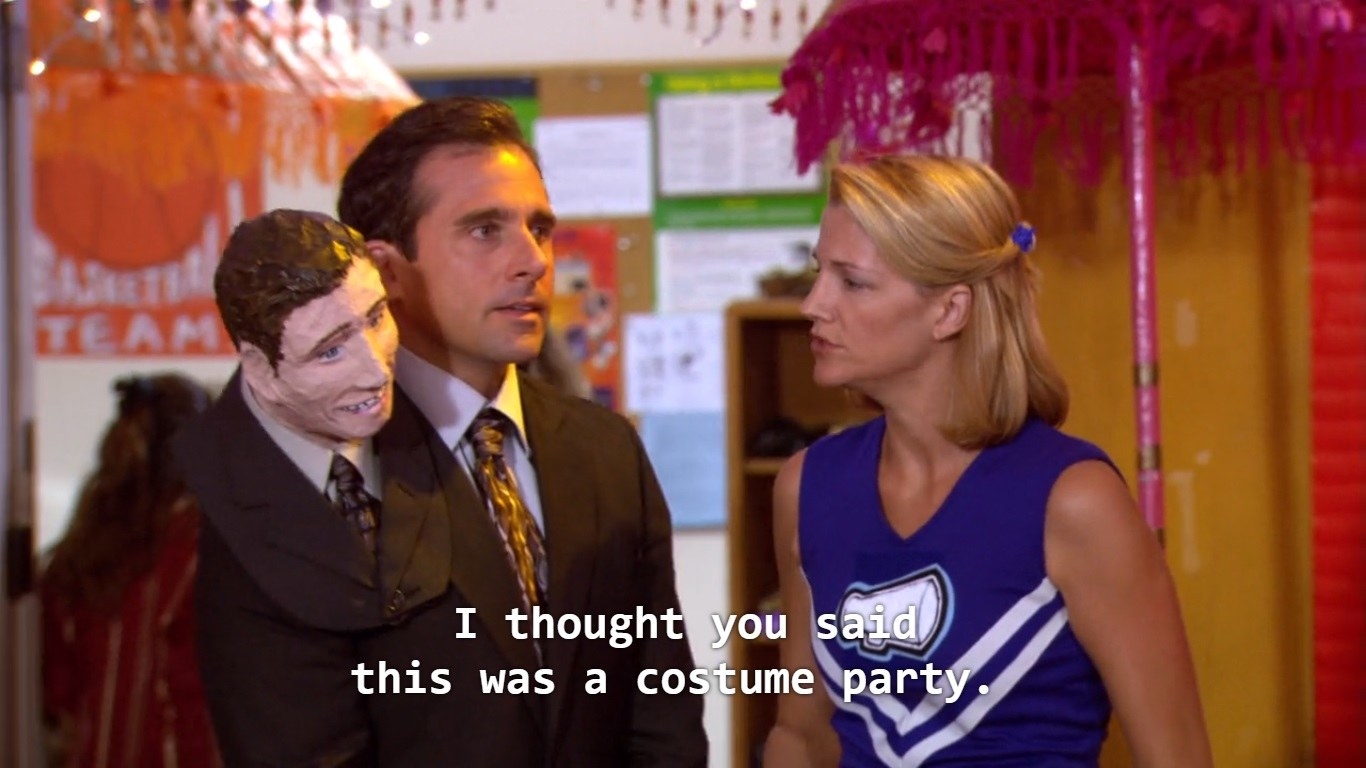 16.
When Jan is fired from Dunder Mifflin, she says goodbye to her assistant and boy toy, Hunter.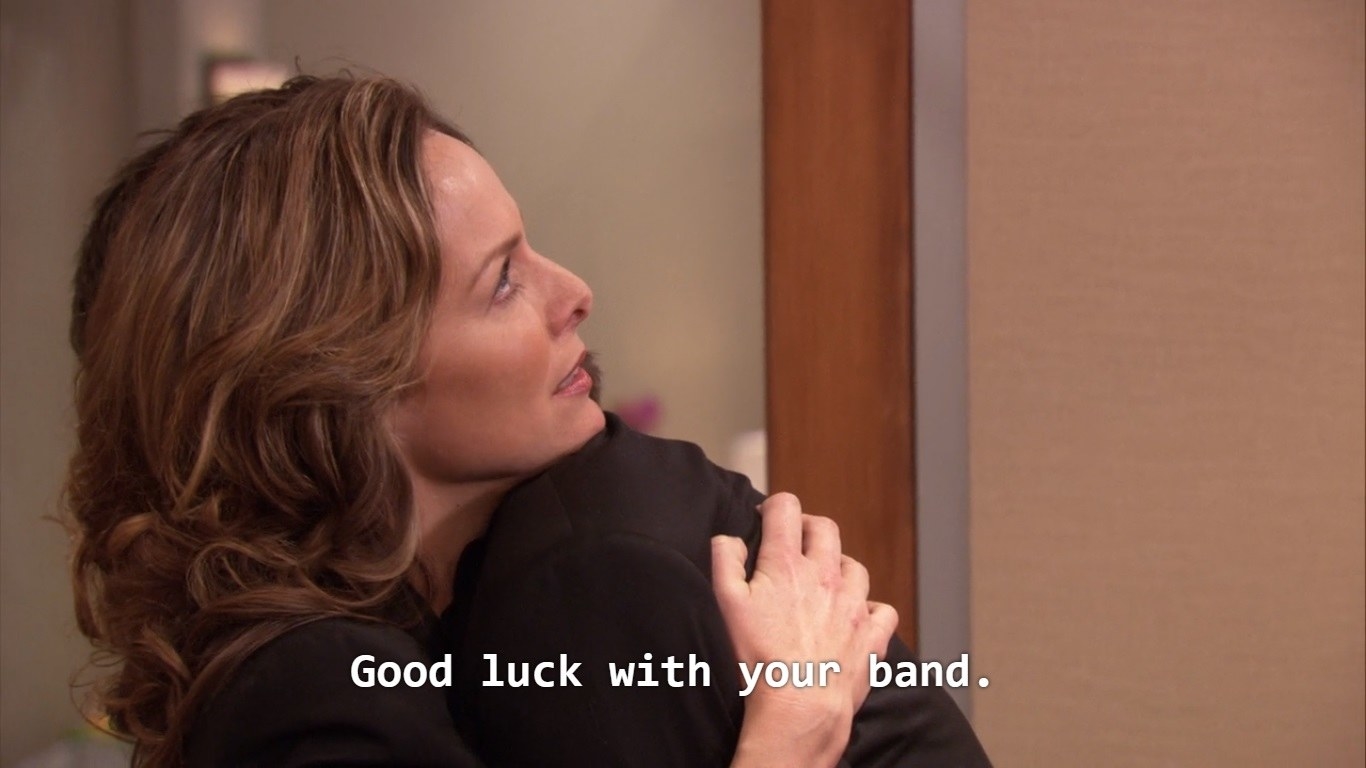 During the infamous dinner party one season later, Jan plays some of Hunter's music, which gives some ~insight~ into their relationship.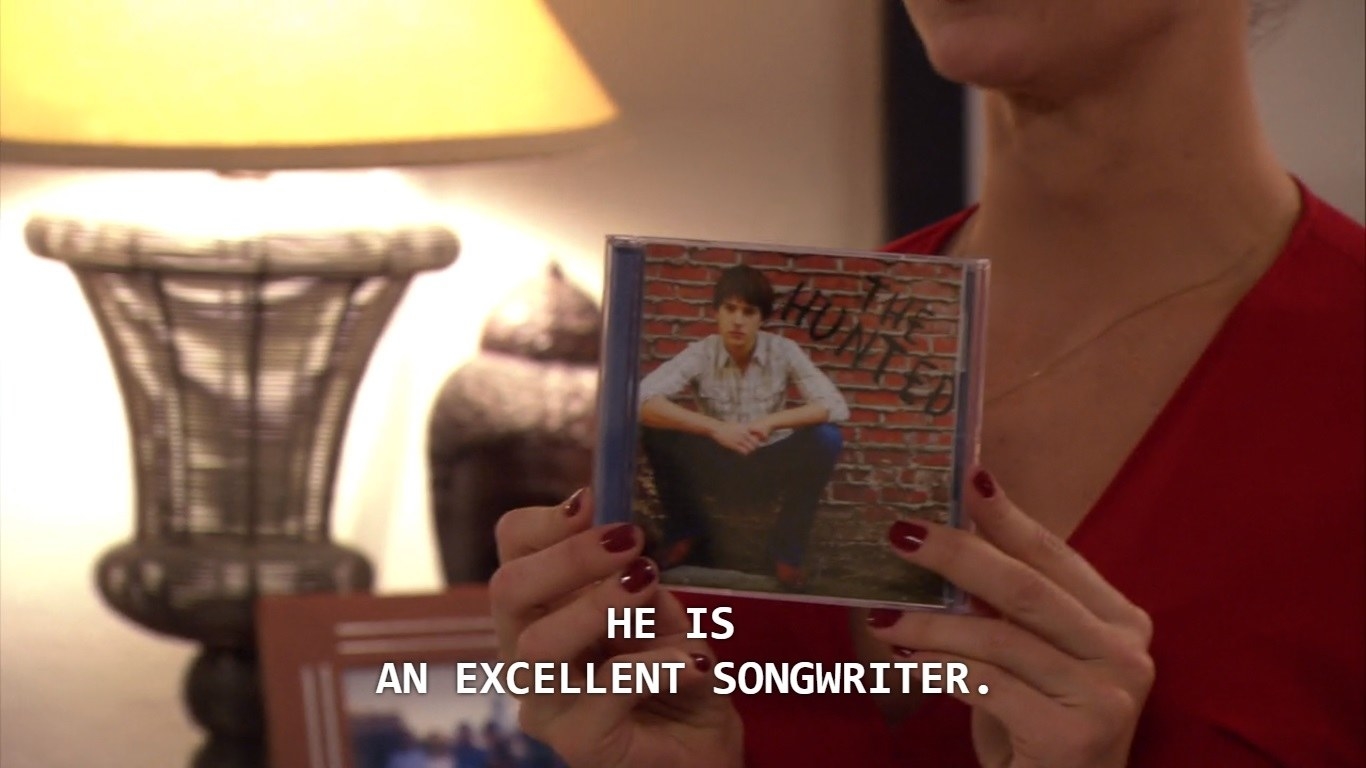 17.
And finally, the ketchup fights...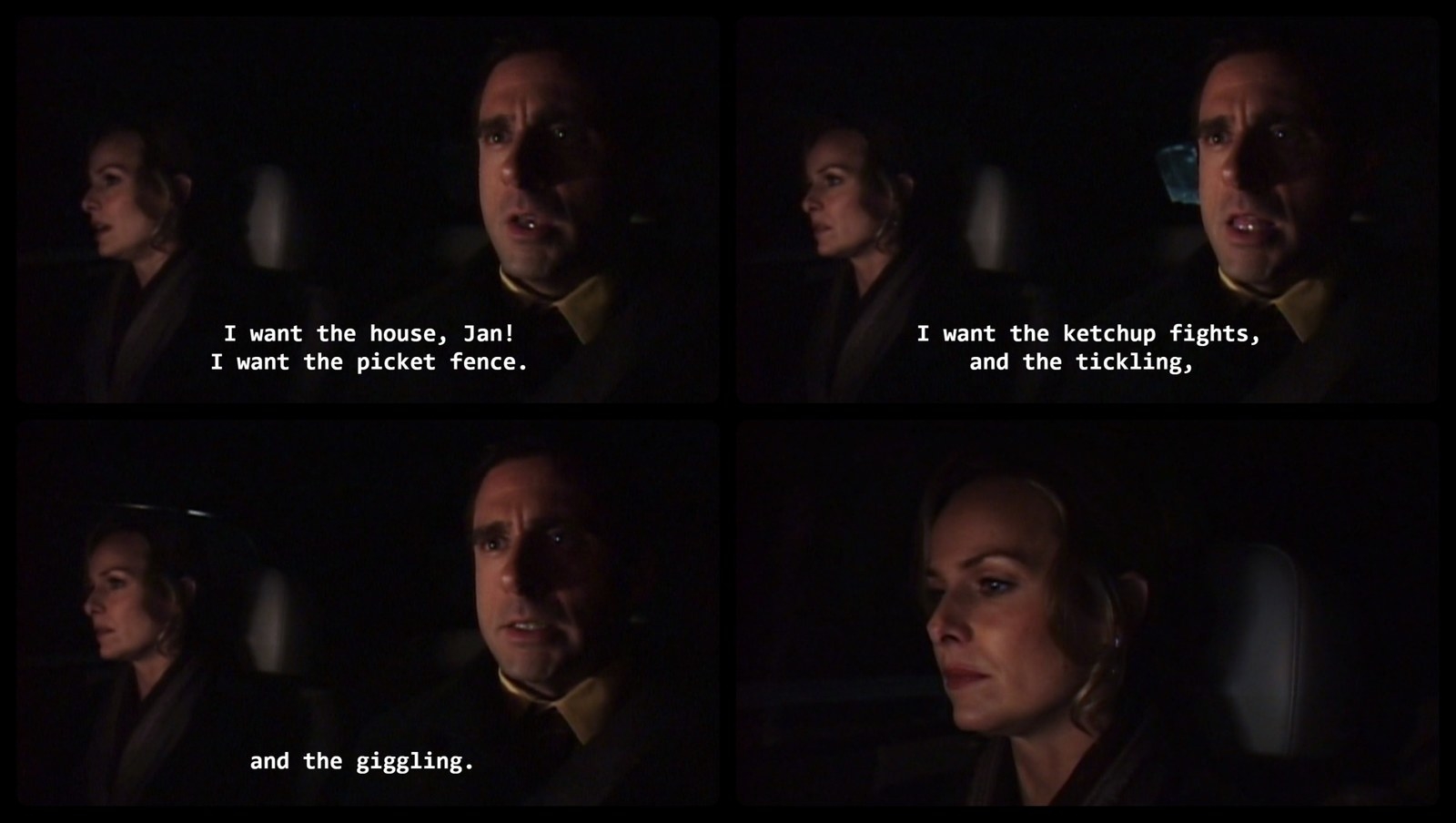 When Michael finally finishes putting together his masterpiece Threat Level Midnight, we see his dream come true.