The first poster from the much-awaited Padmavati, featuring Deepika Padukone, dropped this morning at sunrise.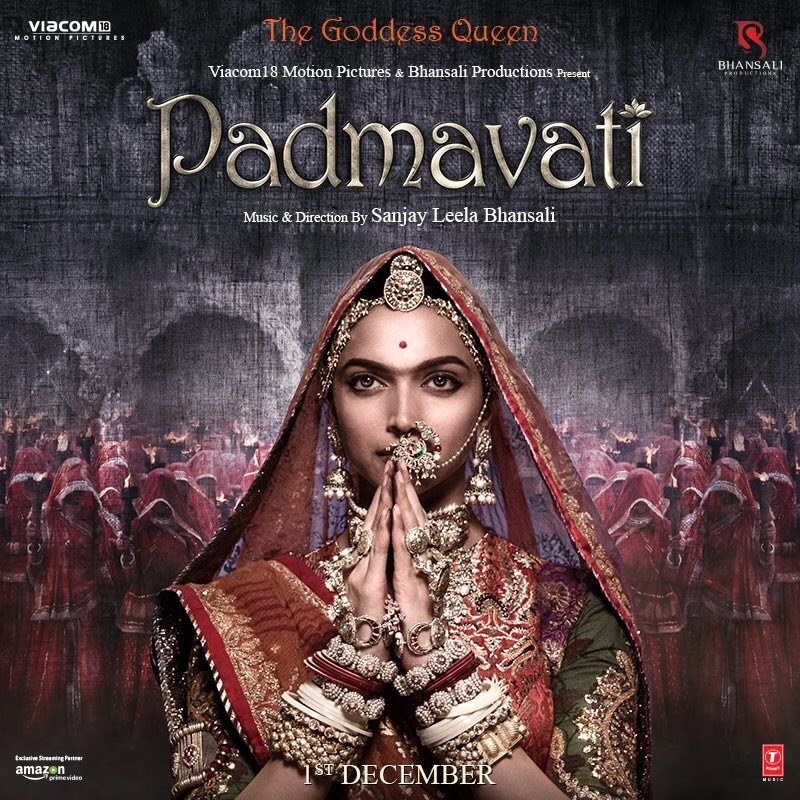 And the sun must have risen in the west because DEEPIKA PADUKONE IS ROCKING A UNIBROW.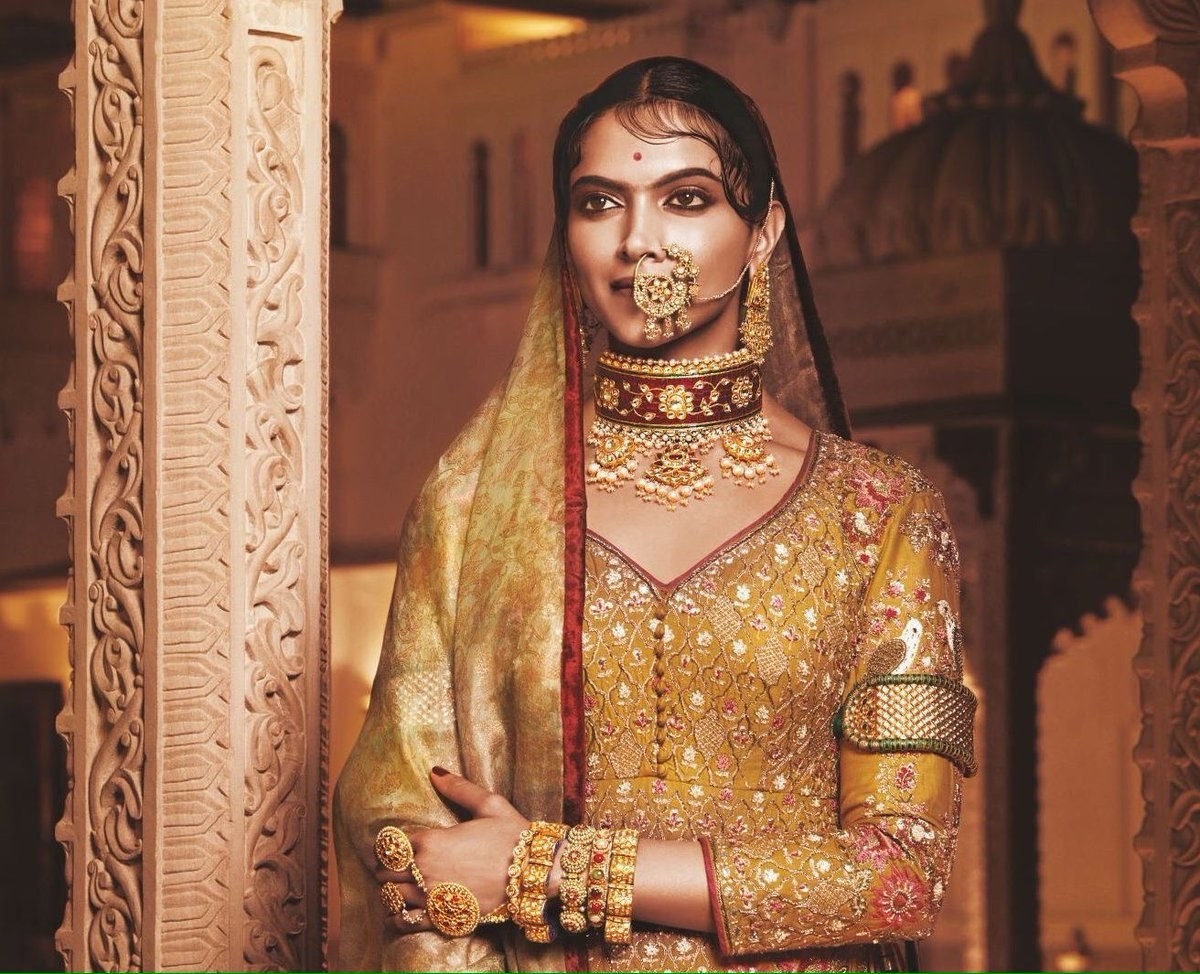 People were HERE for it and mostly just wondering how on earth did she pull off what is usually considered a "beauty sin".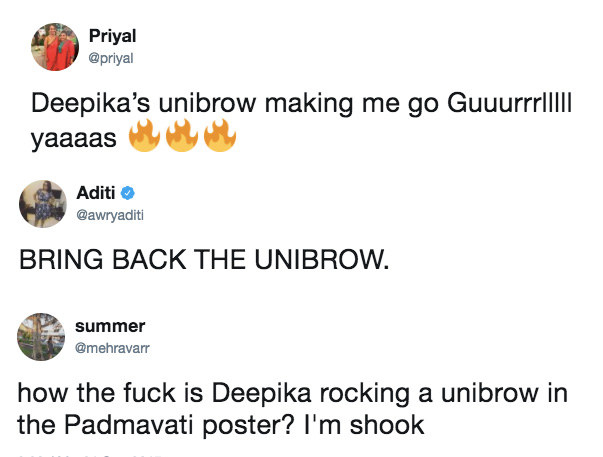 People were ready to make this the next big ~trend~.

Sure there were some haters still bound by society's shitty beauty standards.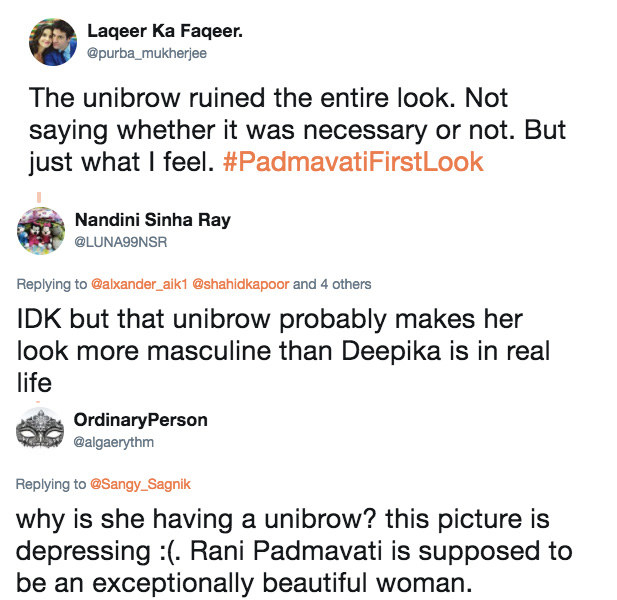 But tbf, the unibrow was not as much a statement as much as a need to stay authentic to the time period that the story is set in.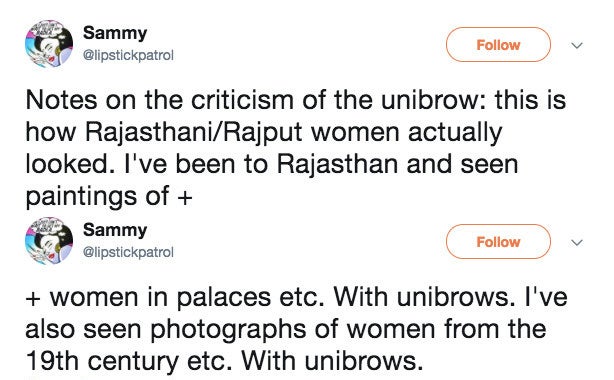 And this is not even the first time Bollywood has embraced the brow.
Kajol's unibrow is basically a celebrity on its own and earlier this year, Vidya Balan rocked one in Begum Jaan too.
But the truth is that Bollywood's top actor rocking what is usually considered a fashion faux pas has been good enough for some young women to believe in themselves and eff beauty standards.