A.R. Rahman and Saira Banu have been married for the last 21 years.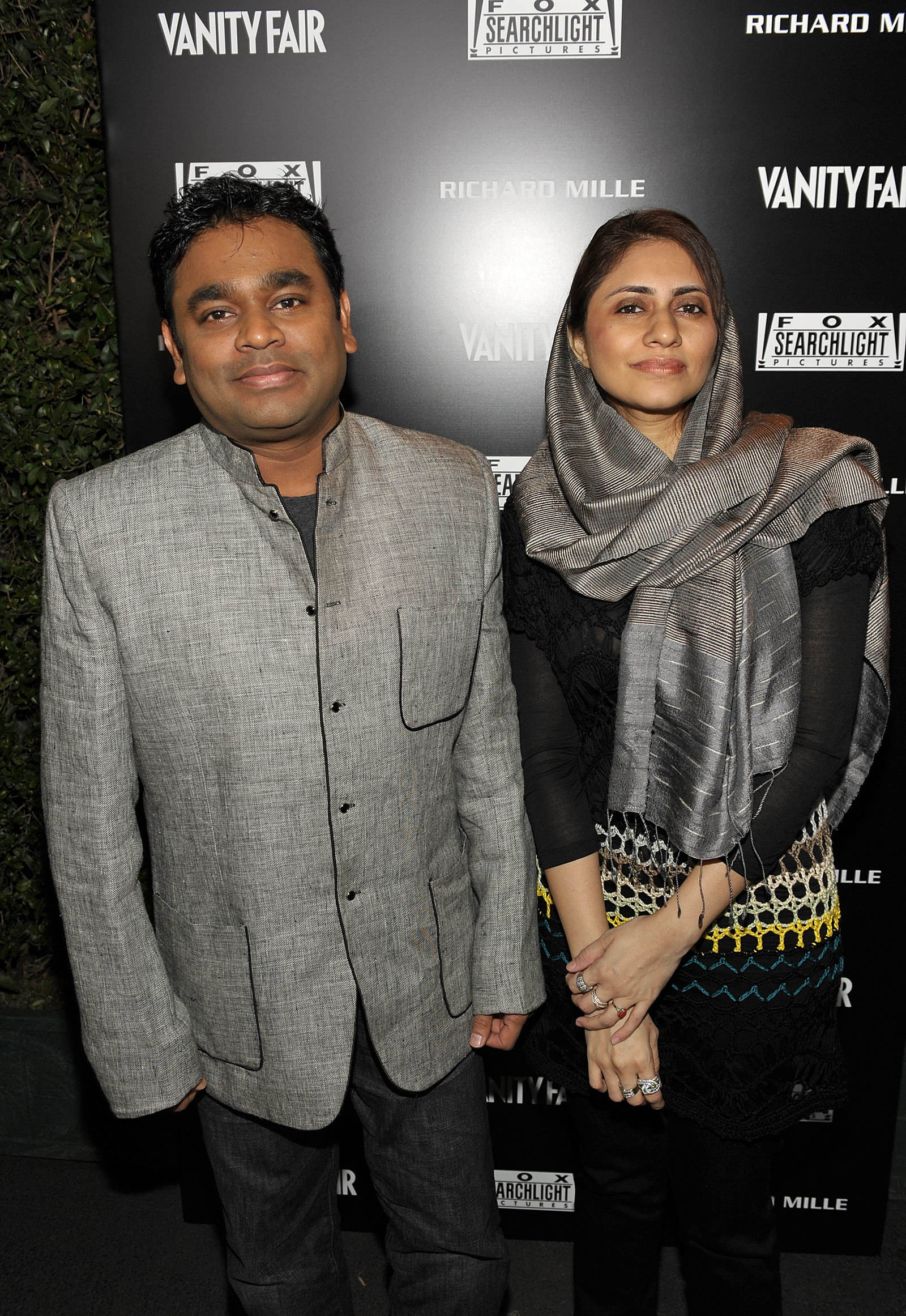 Rahman asked his wife to make him a cap that'll shield him from paparazzi and, well, she trolled him pretty hard.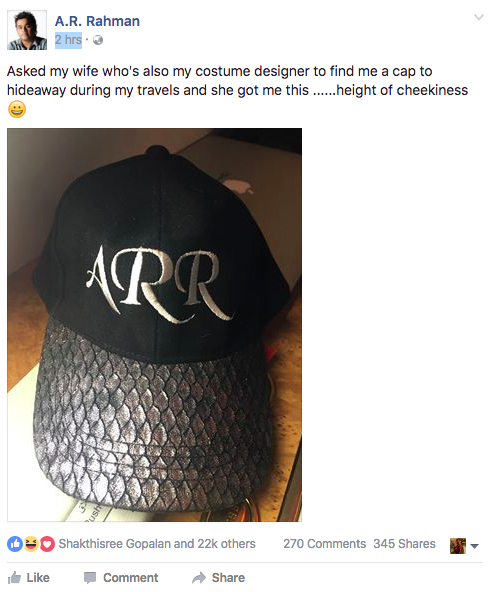 A cap, with his INITIALS on it, to protect him from adoring fans mobbing him.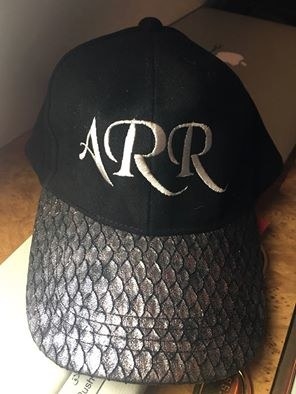 Just so that we know how that situation would pan out, here's a look at what the cap would look like on him.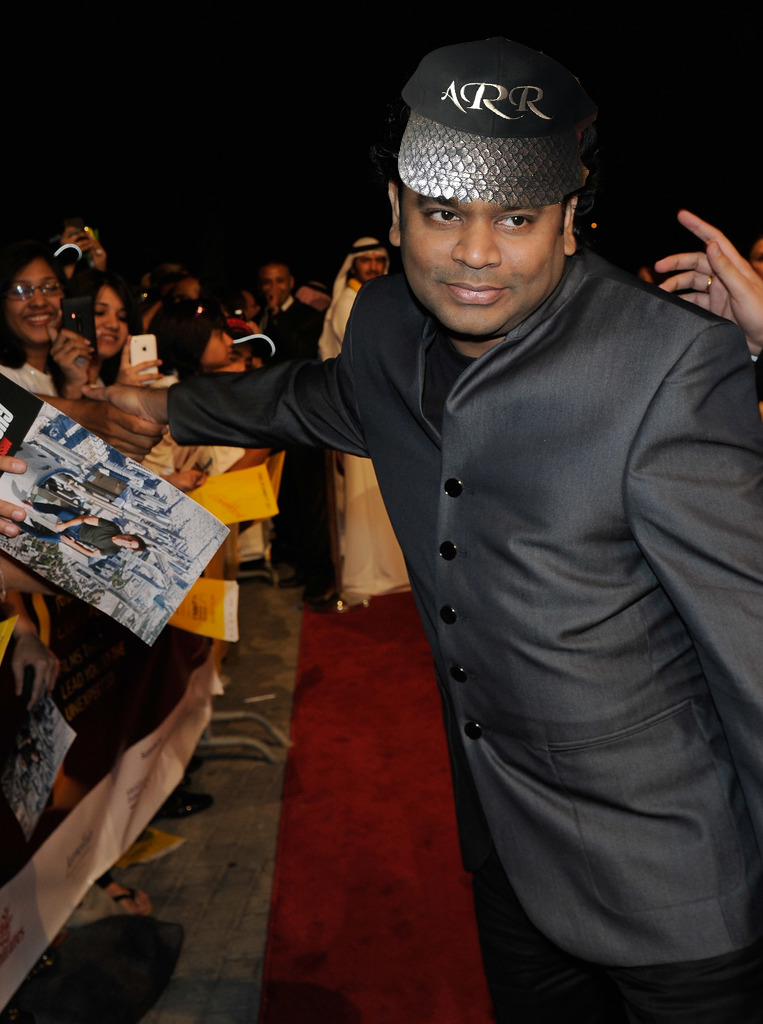 Thank you. Have a nice day.
Looks like there are no comments yet.
Be the first to comment!