These are Kanpur-based mom and daughter, Suruchi and Seeya Arora.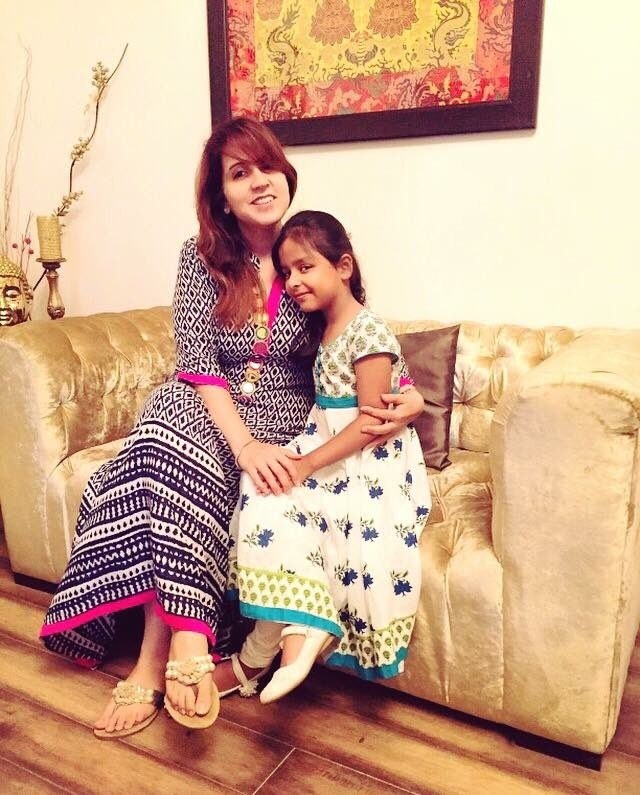 Last week, seven-year-old Seeya fought with her friends, Ojasvi and Aarna, and decided to boycott a Halloween party that they were attending.
After regretting the fight, Seeya woke up the next day and asked her mother to send this beautifully penned apology to her best friend, Aarna.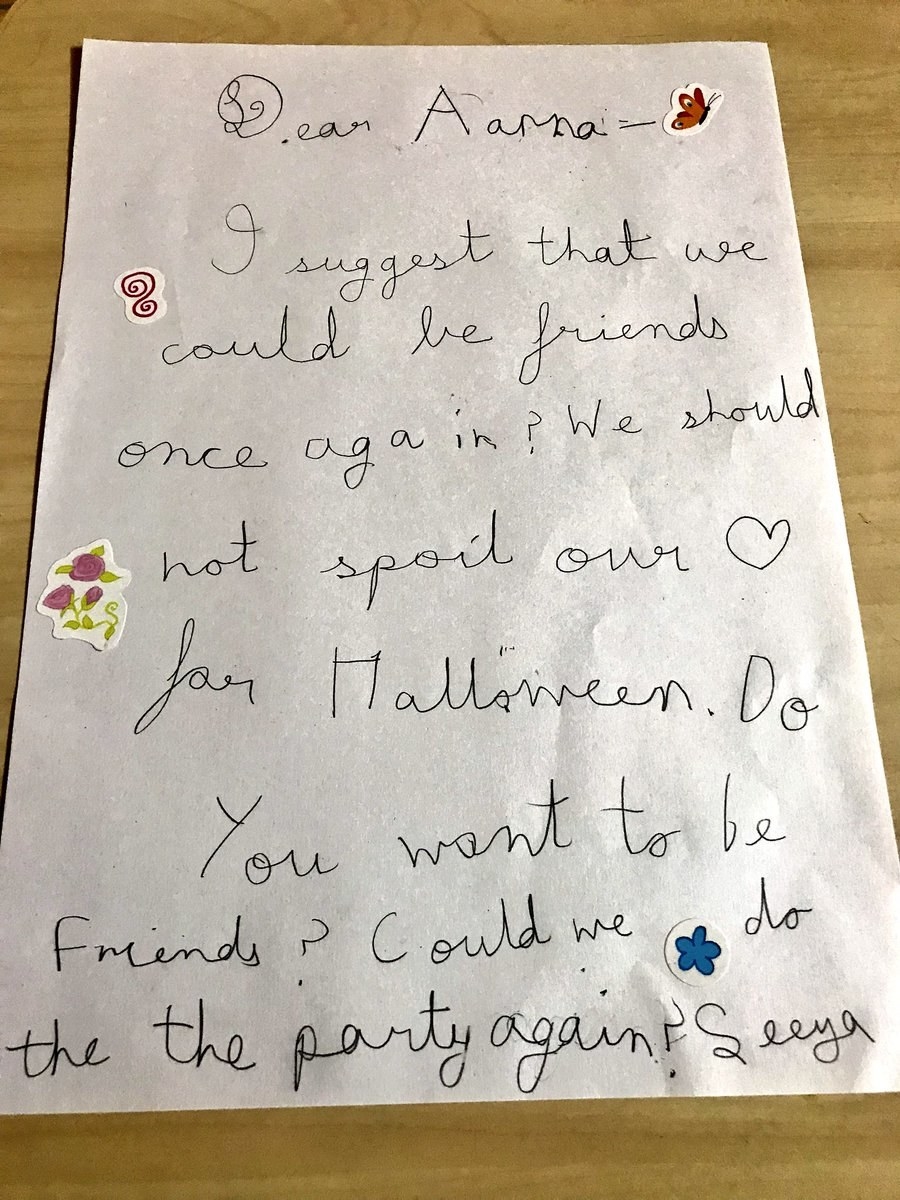 The letter reads:

"Dear Aarna,
I suggest that we could be friends once again? We should not spoil our love for Halloween. Do you want to be friends? Could we do the party again?
Seeya."
And if that wasn't enough to warm your cold hearts, her friends accepted her apology and responded right back.
The letter reads:

"Dear Seeya,
We will always be friends. No such small things can ever spoil our friendship I would love to plan for the party once again. I think we should get together sometime soon to celebrate Halloween together.
Best wishes,
Aarna Narula."
Suruchi shared the letter on Twitter, melting everyone's hearts at the same time.
I'm not crying; you are.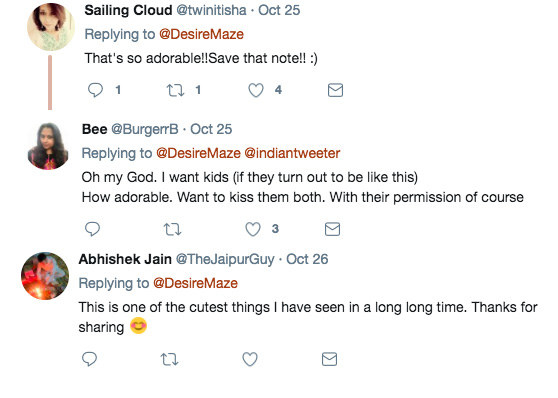 THANK GOD, LADIES AND GENTS. THE WORLD MAY FINALLY BE IN THE HANDS OF KIND PEOPLE.