This Couple's Pre-Wedding Photo Shoot Is Them Hogging Food Because That's The Ideal Marriage
After all, isn't marriage just choosing a person to eat with forever?
This is Mumbai-based couple Vishakha Prasad and Vinit Mehta. They're about to get married on 21 January.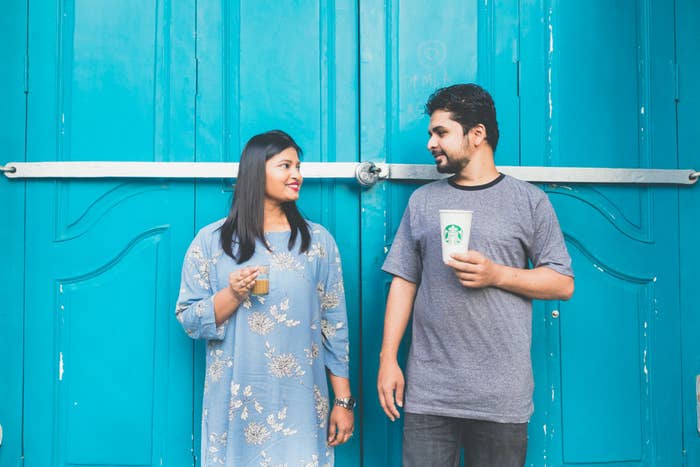 Deeply in love, they decided to ditch the usual cutesy wedding photo shoots and chose to pose with...FOOD.
Watch them share food and love together for life, while you cry into your own cupcake.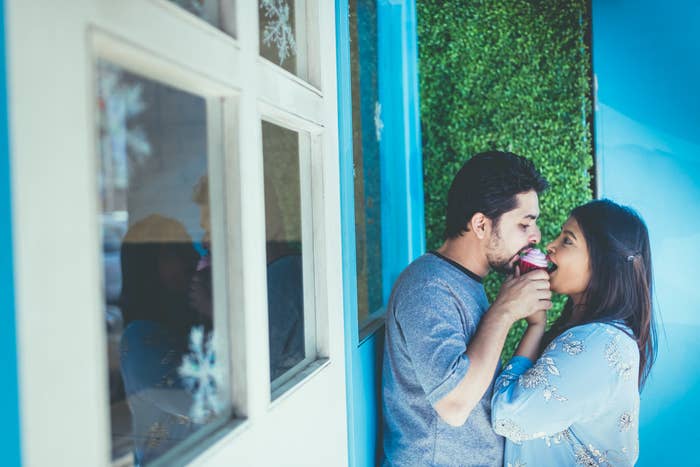 Their love story has been pleasing to both the eye and the stomach.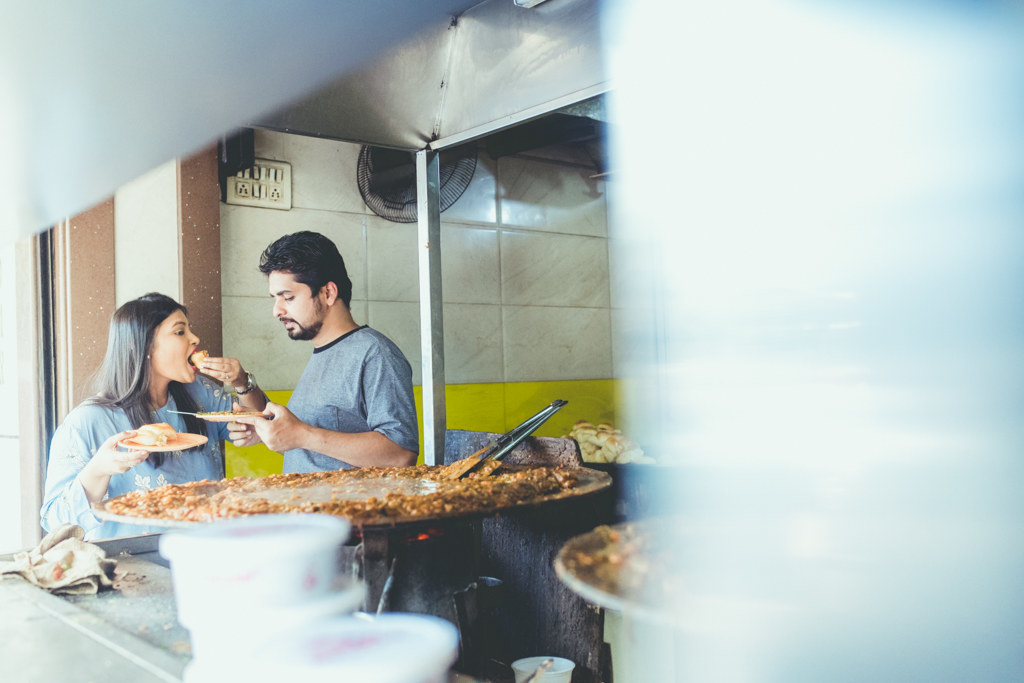 And, for those like me who believe that food IS love, these two are the ultimate proof of that.
At a time when most people go on "pre-wedding diets", Vinit and Vishakha loved food enough to never be able to let go of it.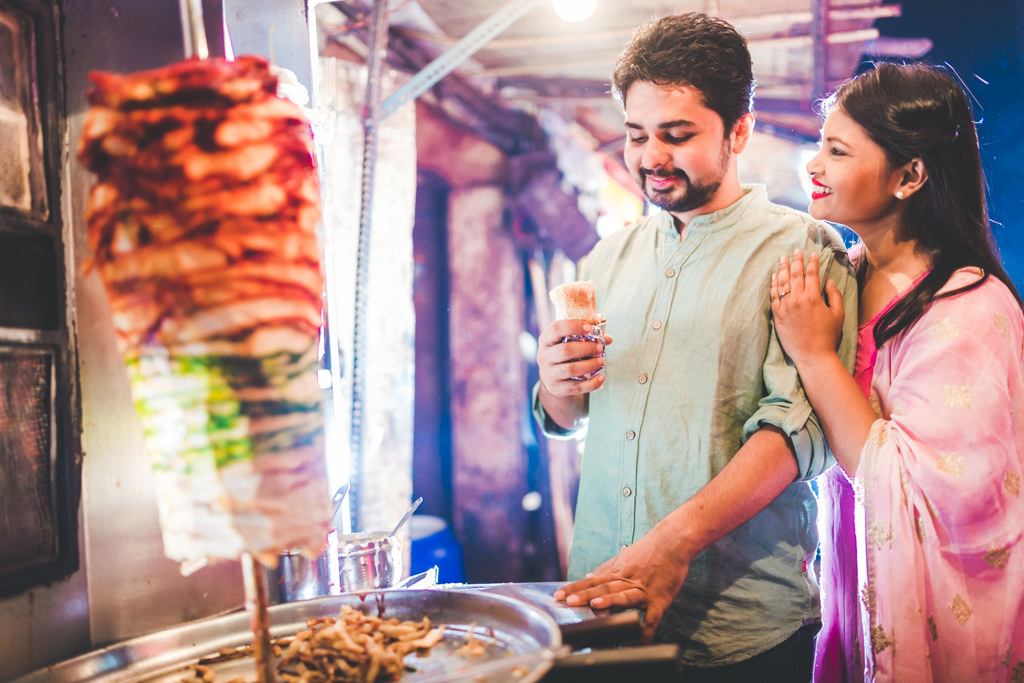 Their love for food is just as strong as their love for each other, and it shows.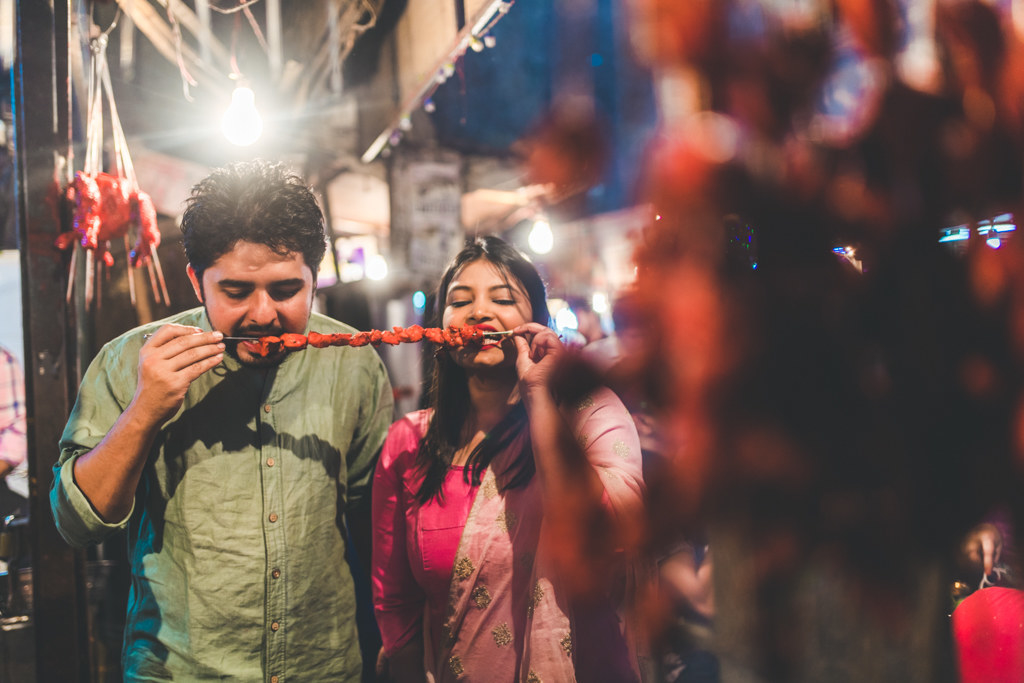 Even Vishakha's mom's litti chokha made it to the list – because who doesn't love home food?
AND they had a little Lady and the Tramp moment.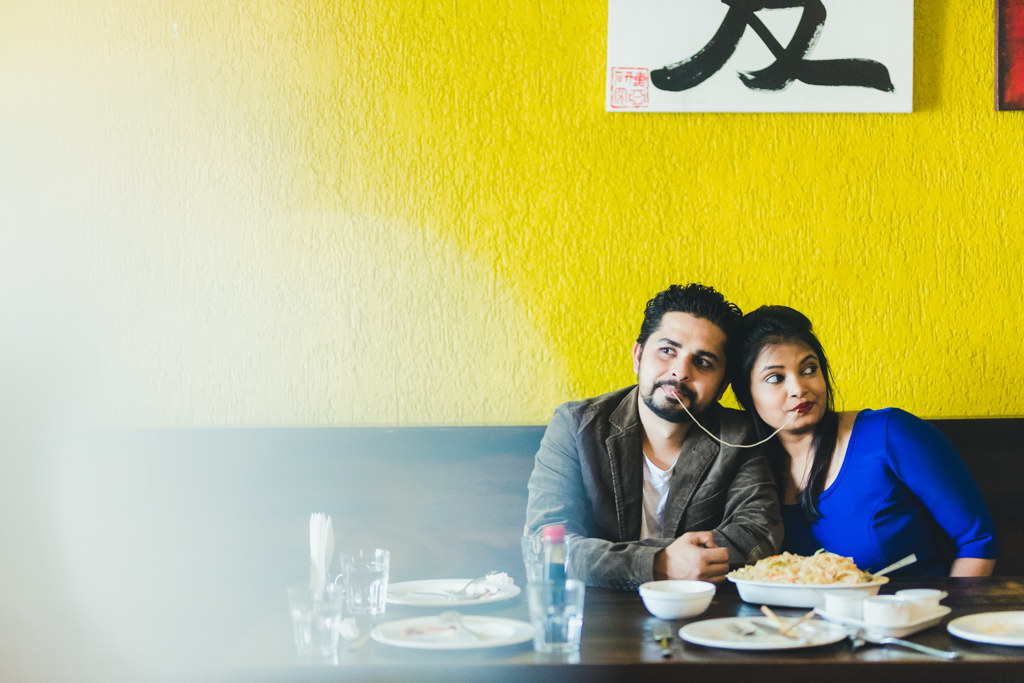 "All the restaurants we chose are quite close to our hearts. We shot at the restaurant where we had our first date to restaurants where we visit... We captured every sort of food we love, from pedestrian to fancy ones," Vishakha told BuzzFeed.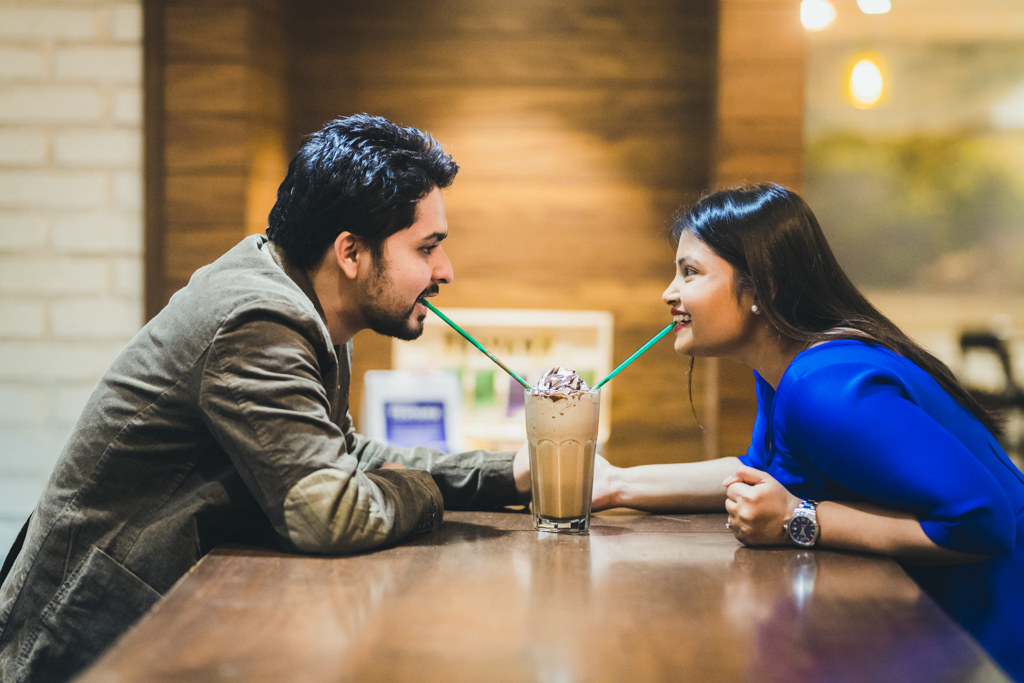 MORE JOY AND LOVE AND FOOD DATES TO YOU GUYS.