This is Kochi-based artist, Jaya P.S. (pictured right).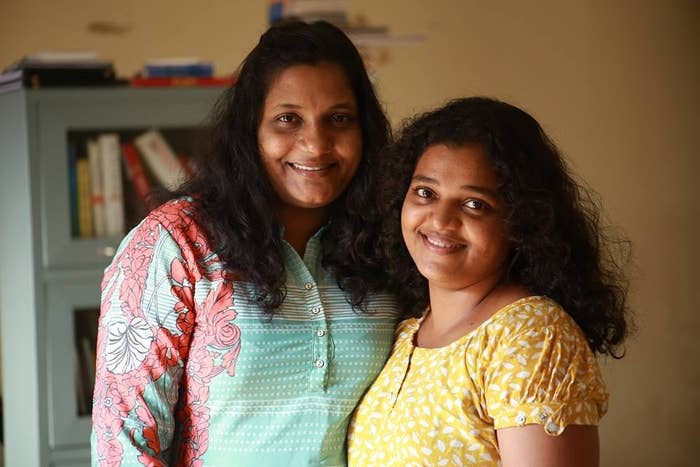 Earlier this year, after the suicide of Hyderabad-based student leader Rohith Vemula, she decided to hold a 100-day long protest where she covers herself with grease to fight caste and colour prejudice in India.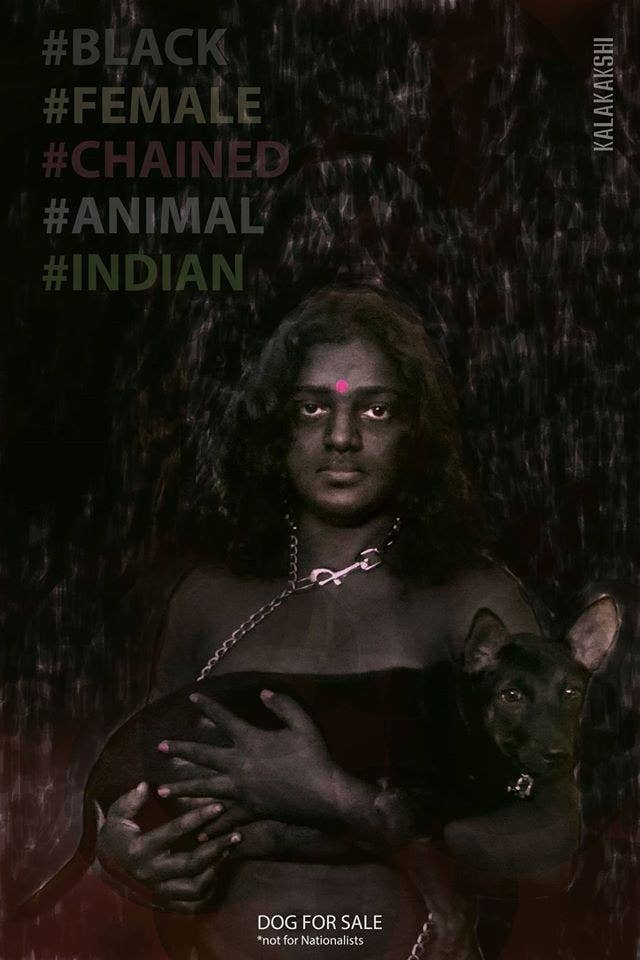 "In the last 70 days, I have been stared at oddly in public and some people have even asked me why I am doing this to my face," she said.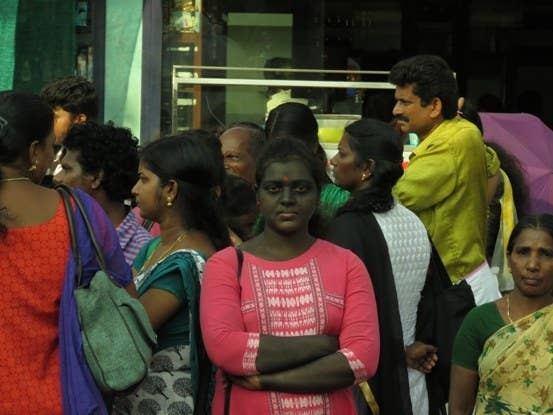 "I used to find the attention odd before. But, I see it as a chance to keep the dialogue going on with people around me," says Jaya.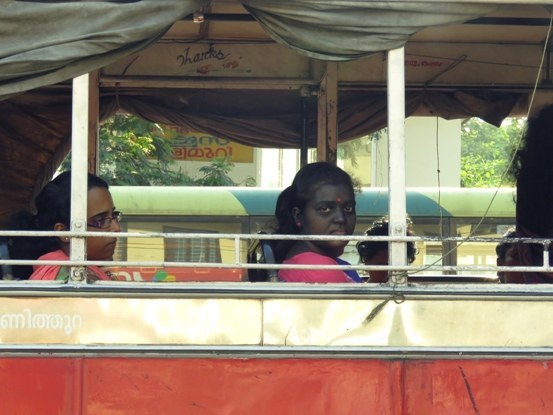 At the end of her 100 days, she plans to conduct a Bharatnatyam recital covered in grease as well. "We use makeup to look fairer in a performance. Maybe we can change that with my performance," she explained.