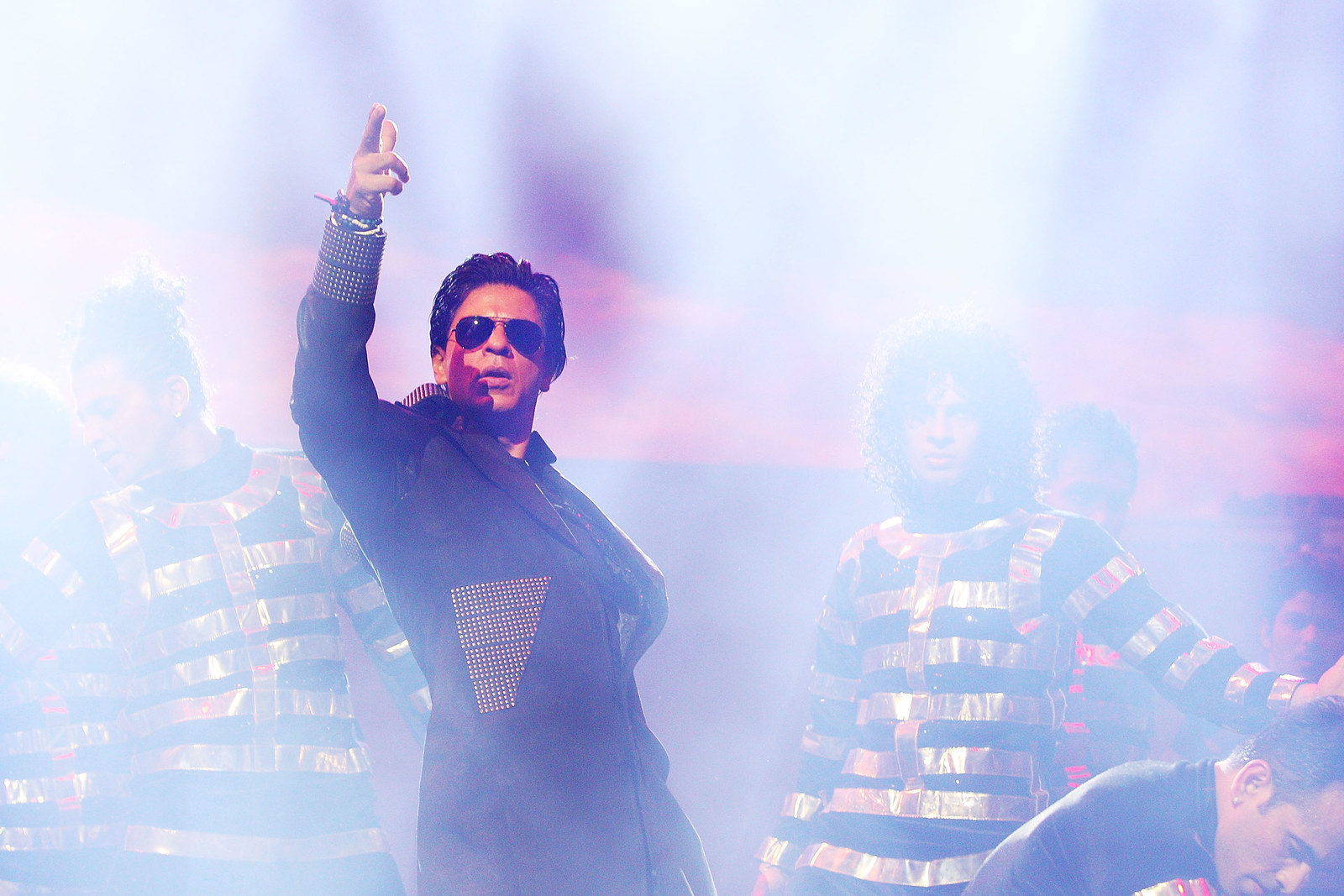 I was three when I fell in love for the first time. I know this sounds a bit far-fetched, but indulge my nostalgia for a bit.

The TV was playing "Tujhe Dekha Toh Yeh Jaana Sanam" from Dilwale Dulhania Le Jaayenge and I was instantly sucked headlong into what would become an enduring love affair with the man on screen. It seemed like Shah Rukh Khan could charm a corpse and I was only an impressionable child.
The '90s saw Shah Rukh debut as a despicable villain before transforming into a romantic lead. He may not have been conventionally good-looking, but his acting skills and screen presence quickly turned him into a heartthrob. Whether he was down-on-his-luck Raju in Raju Ban Gaya Gentleman or a rich brat in DDLJ, he had me – and everyone else in the theater – firmly in his corner.
He's as comfortable giving talks at Harvard and Yale as he is indulging screaming teenagers.
Besides his obvious talent, his stardom was propelled further by incredible off-screen charm. He is unabashed about his success, his talent, his greed for money and fame, and all the controversies that surround him. And unlike many of his compatriots, Shah Rukh has the aura of a man who reads; a man who is as comfortable giving talks at Harvard and Yale as he is indulging screaming teenagers. Whether you like his genre of films (yes, Shah Rukh Khan has his own genre) or not, it's hard to deny that he consistently comes across as intelligent and articulate.
That's why I fell in love and showed up at the theatre to watch every movie he ever put out. But despite my abiding love for him, it's been over 10 years since I was last compelled to get off my seat and applaud the man I really, truly love. And I know I'm not alone.
In the past decade, Khan's 'good' movies have been average at best and the bad movies have been horrific. The string of plothole-ridden films like Dilwale, Happy New Year, and Don 2 were the least of the problem. The dealbreaker hasn't been his mindless movies, but his regressive ones.
As a South Indian, it's impossible for me to justify having paid money to watch Ra.One, where the South Indian played by him mixes curd with everything, including noodles, because that's apparently what we do. Chennai Express took the casual racism a step further with his portrayal of a loud North Indian man encountering all manner of ridiculously over-the-top South Indian cliches.
Then there was the overtly sexist Jab Harry Met Sejal, in which his character constantly slut-shamed Anushka Sharma's in an attempt to "protect her dignity". Sexism has also been rampant in his endorsement choices, including fairness cream ads that push forth toxic notions about masculinity and beauty both.
Shah Rukh Khan films were never known for being shining examples of social justice.
To be fair, Shah Rukh Khan films were never known for being shining examples of wokeness or social justice. Remember when he sat in the room with Simran in DDLJ letting her believe they'd had sex? Or when he played a fuckboi who led women on in Dil To Pagal Hai; when he broke a woman's wedding off in Kuch Kuch Hota Hai, or his role as an arrogant, slut-shaming alcoholic in Devdas? His films and characters have always been problematic. But unfortunately, the older I get, the more Shah Rukh seems to stay the same.

The past five years especially, have seen Shah Rukh Khan films earn money, but very little love. Box-office success seems to be the key motivator in his selection of films and while that is a practical choice for him to make, the toll weighs heavy on me. I am tired of going to the theatre to watch my childhood hero put me through the same sexist, racist, mindless drivel over and over again.
The interviews, the speeches, and the TED talks tell me that he's aware; that he's too smart not to know the impact that his regressive films will have. But he doesn't seem to care.
He's too smart not to know the impact that his regressive films will have.
This isn't an unreasonable ask. It isn't unprecedented for celebrities to back causes they believe in, even while furthering their own gains; Aamir Khan has been attempting it for years, while making some of the highest grossing movies in the history of Bollywood.
The occasional photo-op with a sick fan or charitable donation aside, Shah Rukh has repeatedly expressed an unwillingness to take stands, because it makes him an easy target for trolls and threats of violence and boycott. Those fears are legitimate. But even while avoiding standing for causes, he can choose to not to peddle regressive ideas. Sex and Shah Rukh Khan might sell, sexism should not.
It's easy for a man like Shah Rukh to be the change that we have been begging mainstream Bollywood for. He has the talent, the leverage, the money, and the influence to pull it off. He can make better movies, tell better stories — more inclusive and progressive ones – and still manage to bring in the crowd because of who he is.
In a press conference not too many years ago, he was asked the same question I am asking now: "When will you do better films?" He dodged the question, of course.
Forget the media, Shah Rukh. I have loved you and stood by you for 21 years. Answer me. What is stopping you from being better than mediocre? I'm still a fan; why am I starting to feel guilty about it?