After months of fighting for the right to release, Padmaavat came out this weekend, much to everyone's relief.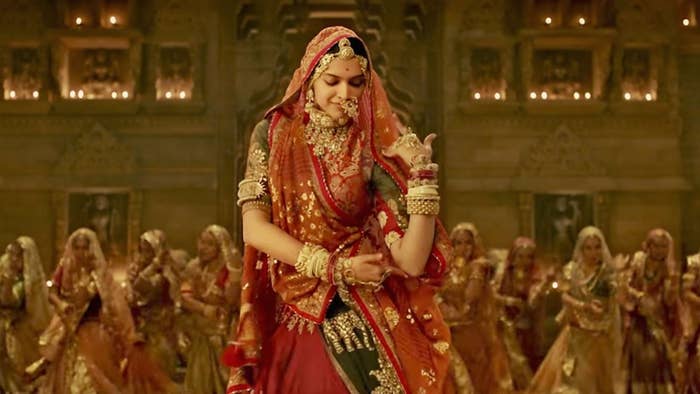 Though everyone knew that the movie would end with Deepika Padukone's character committing "jauhar", what they didn't expect was the outright glorification of it.
While most applauded her decision to stand up for what's right, while also upholding everyone's right to express themselves...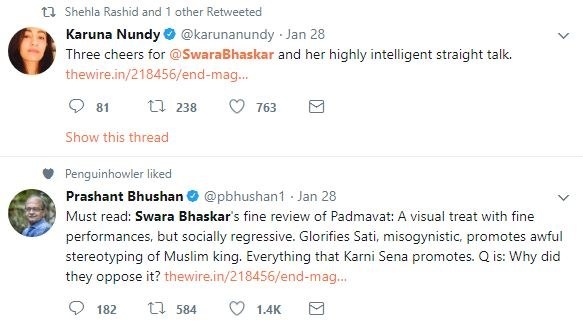 ...many have slammed her for contesting history and how the "sacrifice" of Rajput women was also a "feminist choice".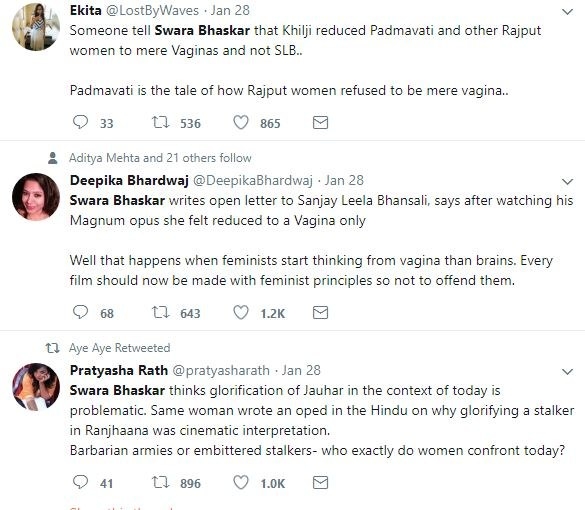 One of these critics was '90s actress Suchitra Krishnamoorthi.

Sick of the trolling and realising that most people were missing the point that was being made, Swara tweeted this in response.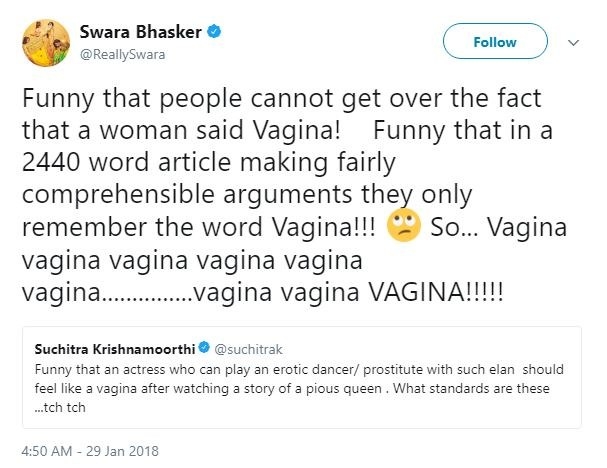 Thank you, Swara, for being the hero that the world desperately needs right now.