Earlier this week, St. Aloysius Pre-University College in Mangalore allegedly announced a new set of rules for their female students in an assembly after their classes.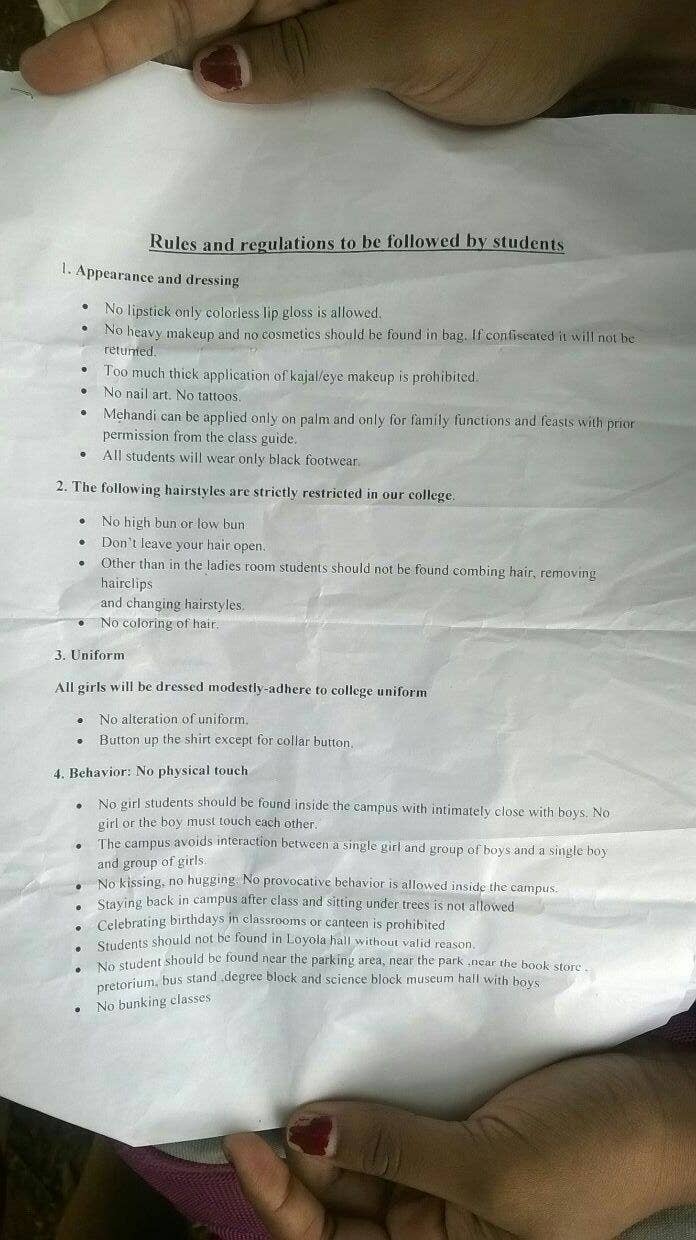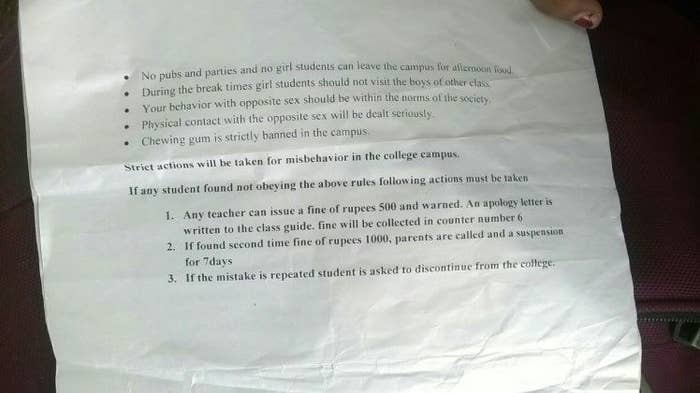 While the images were being circulated on WhatsApp, they reached a larger audience when Satshya Anna Tharien, an ex-student of the college, wrote a blog post that has now garnered over 400 shares.
In a statement to BuzzFeed, she said that some students were allegedly told that their hair should not be tied in a bun because "it highlights their face".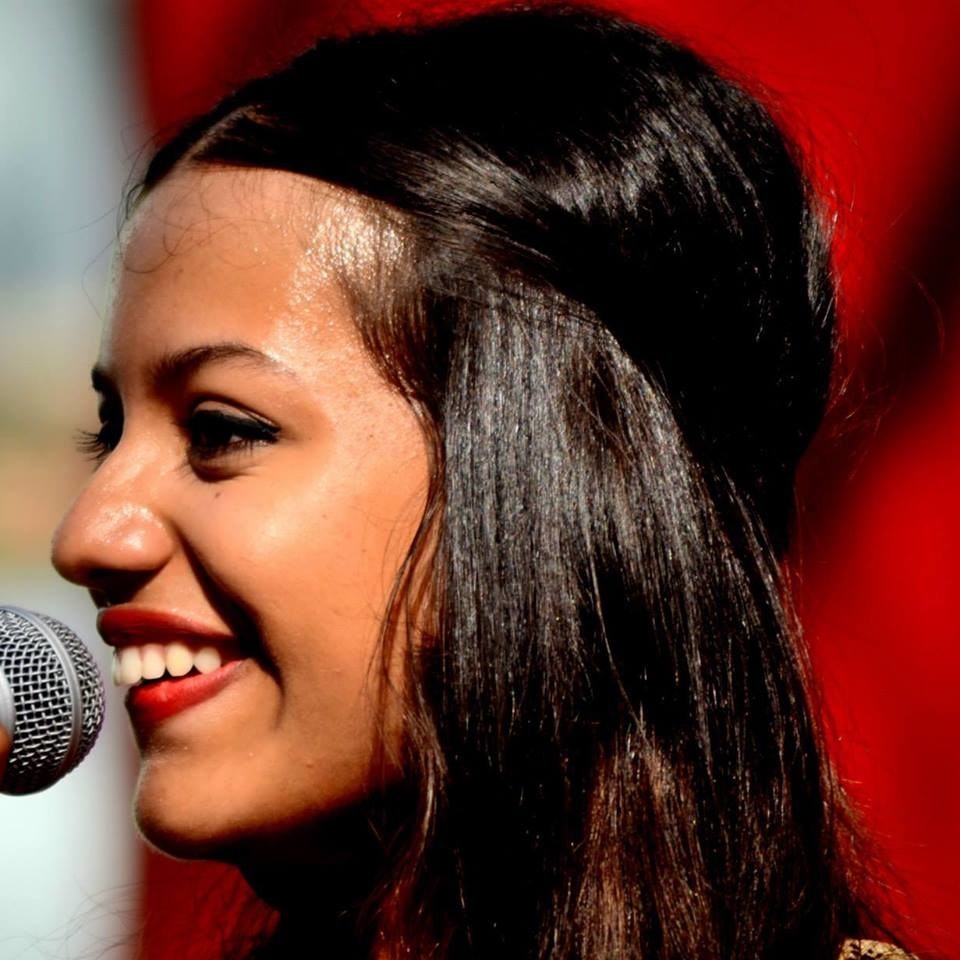 Hundreds of people, including ex-students, have been expressing their outrage while sharing the blog post.
The post quickly made it to the front page of r/india, and reactions from Twitter have also poured in.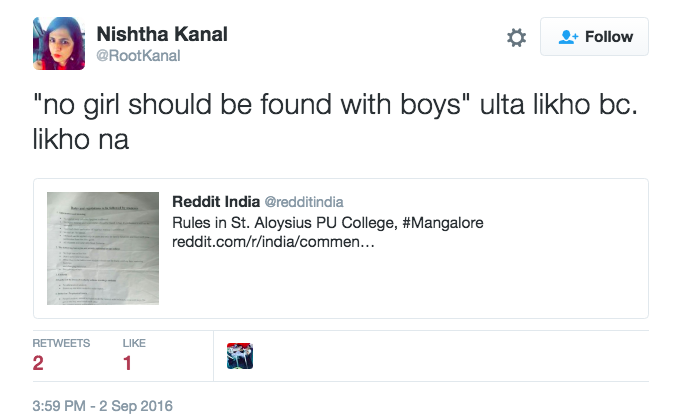 Despite repeated attempts, BuzzFeed was unable to reach the principal and vice principal of the college for comment.