Fellow Tinderers, Let's Pledge To STOP Using Other People's Pets In Profile Photos
"Nah, it's a friend's" = *UNMATCH* = TWO PEOPLE DISAPPOINTED.
Hello, all. You know what's great? Pets. Pets are frickin' awesome. I love pets. All of 'em.
Another thing I like (albeit occasionally): dating apps. Sometimes, they're cesspools of garbage. Other times, they're actually fun.
But you know what's far, far away from puppies and Tinder on the Venn Diagram of my interests? DECEPTION.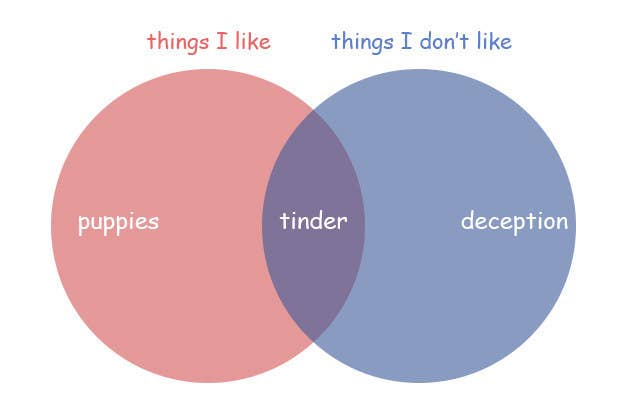 More specifically, I really don't like swiping right on a potential match because I was enamoured by the dog in their photos...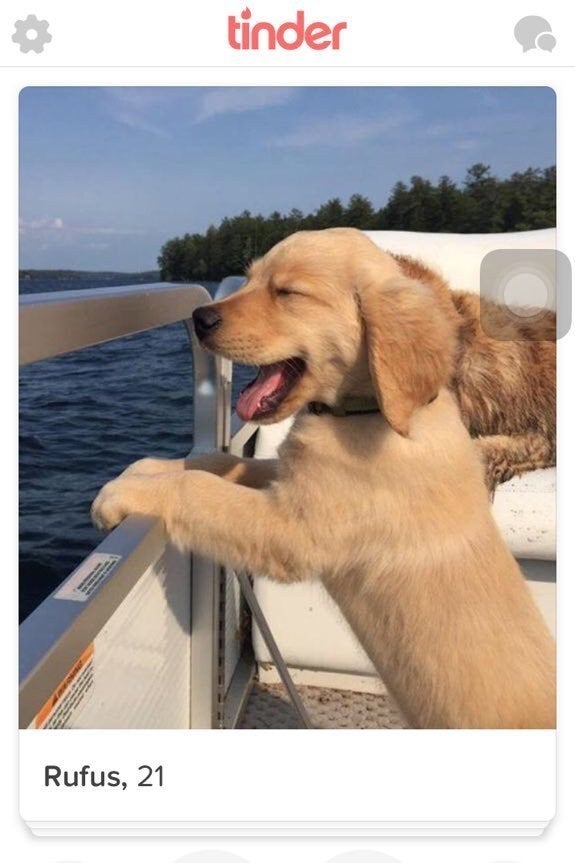 ONLY TO FIND OUT THAT THE PUPPY. WAS. A LIE.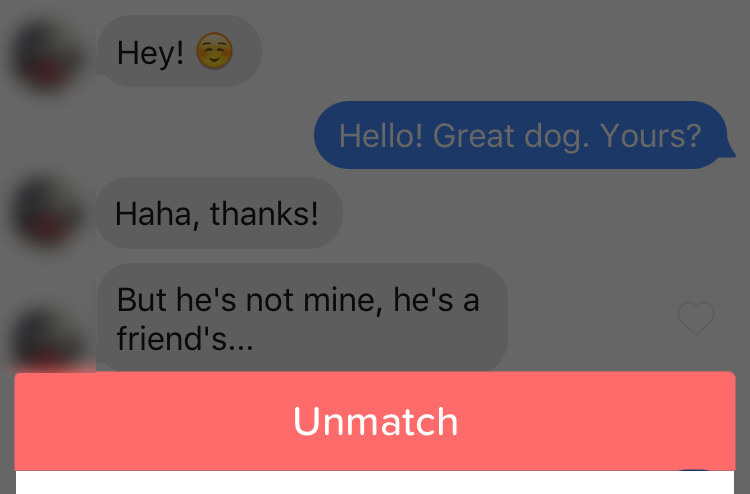 I know I have a pet-based right swipe bias.
THIS IS A REAL THING.
I'm not gonna argue that it makes any sense as a dating strategy...
Or that it's rational at all...
And I'm not saying it happens ALL the time.
But it CERTAINLY happens enough.
And it's got to stop being taken advantage of.
NO. DON'T DO THIS.
PLEASE.
NO MORE LIES.
CHRIS, NO.
You KNOW when you eventually break the news, it's only going to lead to disappointment and unmatching.
Save us both the heartache.
This could be us, but YOU LIED ABOUT HAVING A DOGGY.