This Artist Surprised Her Husband With A Website Of NEXTLEVELCUTE Drawings Of Their Love Story
Living the adorable dream and drawing it for all of us to follow along.
These are Bengaluru-based newlyweds Alicia Souza and George Seemon.
They have been living together as a family with their adorable pet dog, Charles-Brown, and guinea pig, Henry-Oats.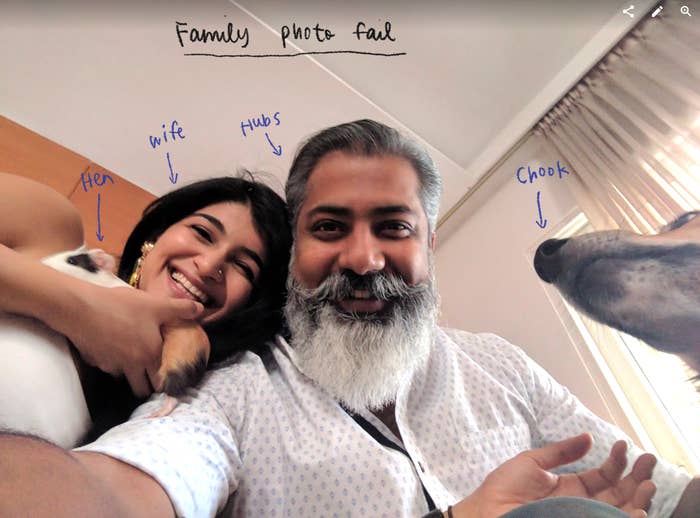 Two years into their relationship, Seemon proposed to Souza in the most unconventional way.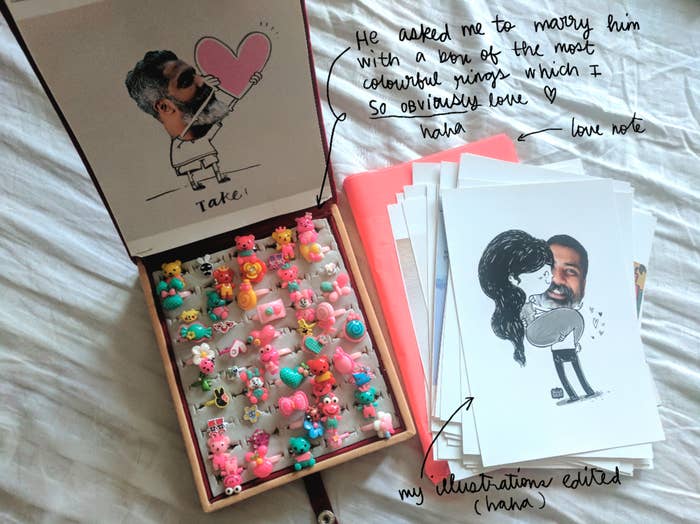 And she too, discarded all of the usual fanfare around proposals with her equally unconventional response.
In fact, their wedding didn't follow convention either and they chose to get married in a simple ceremony at the registrar's office.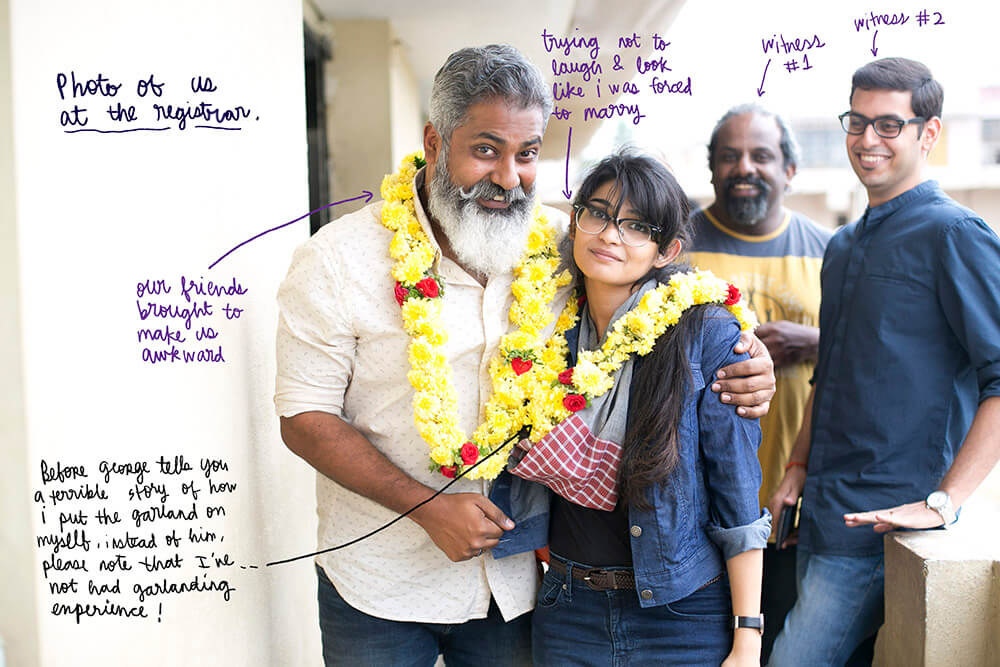 "Since I was a little girl... I figured I would be a spinster with all the animals a house could hold. As I grew older, I was pretty sure I would get married but I still didn't dream of a celebrated wedding," Souza told BuzzFeed.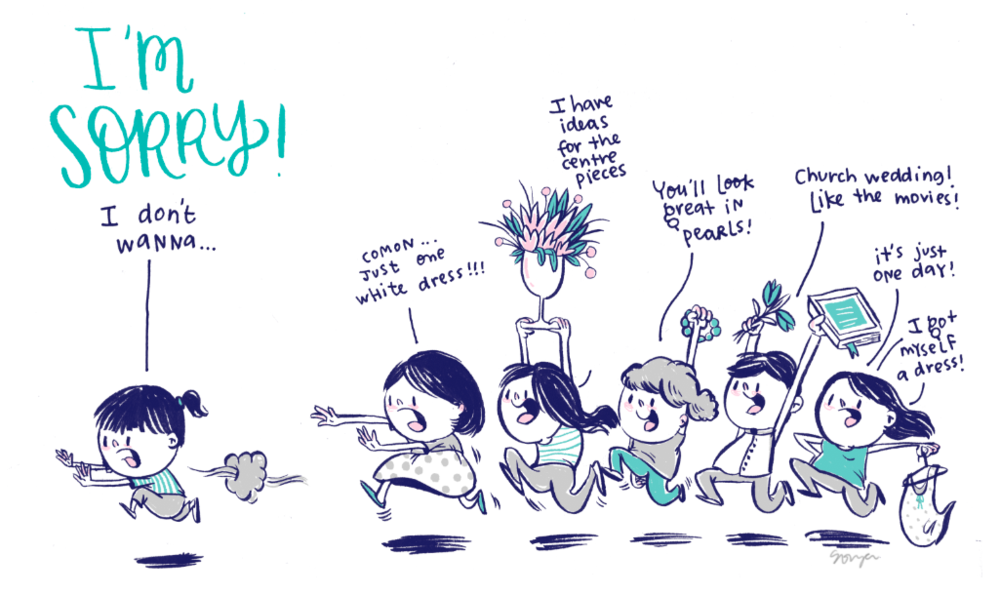 An "official" ceremony, which was planned for March, never happened and Souza took it upon herself to announce her marriage.
As part of the announcement came a WHOLE WEBSITE called "Dearest George" dedicated to their love story.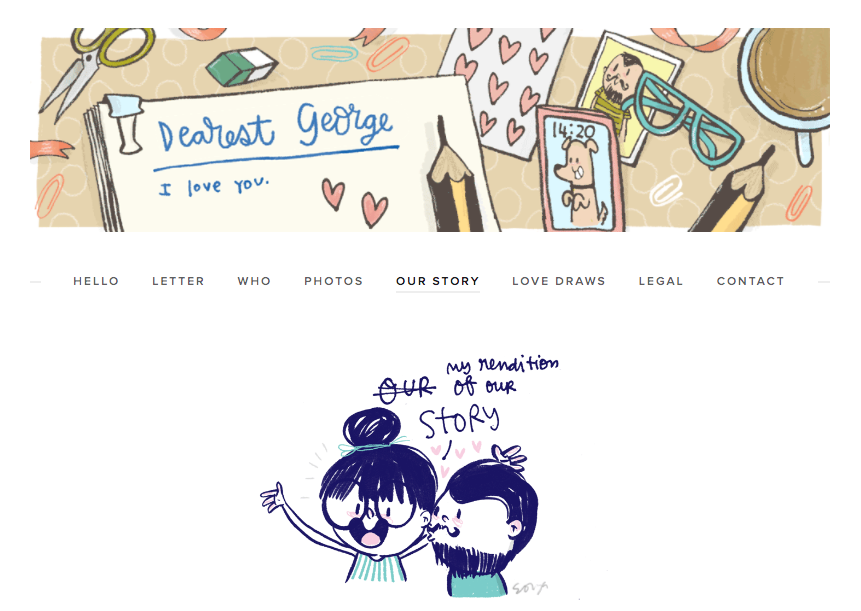 Each page on the website is dedicated to showing her love for him in some crazy and incredibly beautiful ways.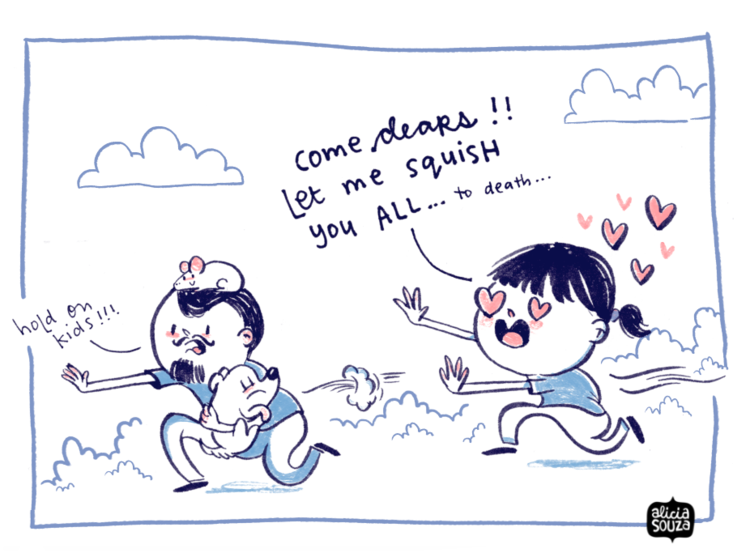 ... And to show the world what a crazy relatable couple they both are.
For Seemon, however, this whole thing was a complete surprise till two days back.
I leave you with a parting shot from a love story that has made both my ovaries simultaneously burst with joy.