Rishi Kapoor is an avid cricket fan. Enough to tweet about it every single time there's an important final coming up.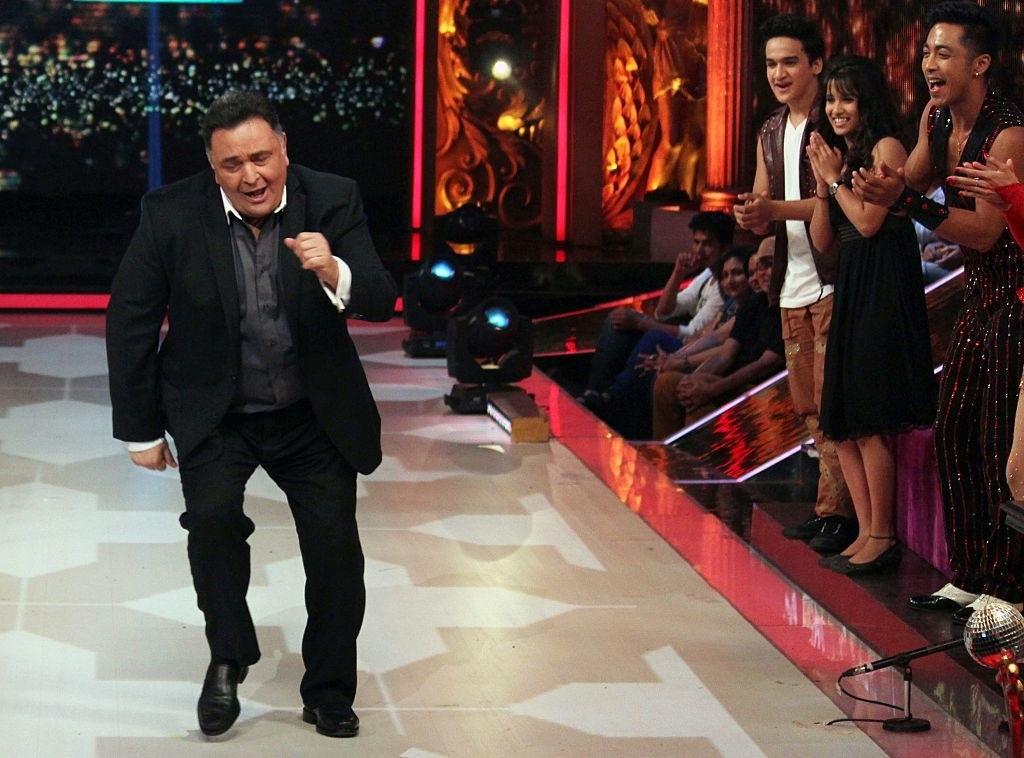 Here's what he tweeted before India's Champions Trophy final against Pakistan.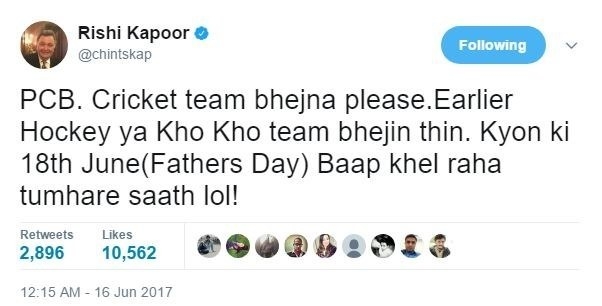 Today, the Indian women's cricket team is playing the World Cup final at Lord's against England.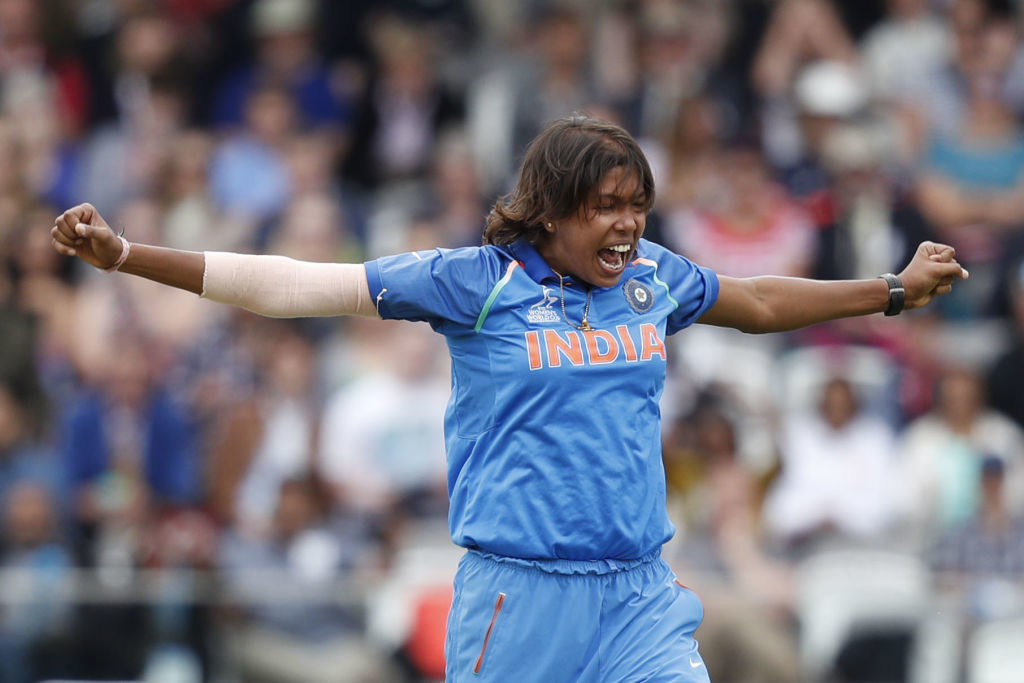 So, he decided to throwback to this moment from cricket history to wish the team luck.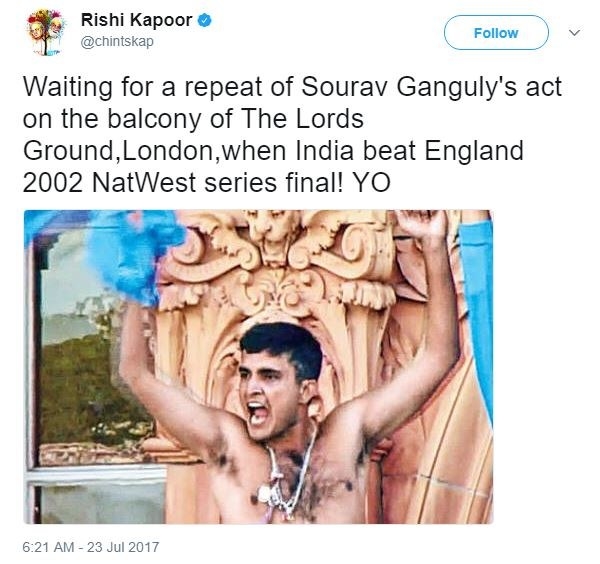 And everyone cringed.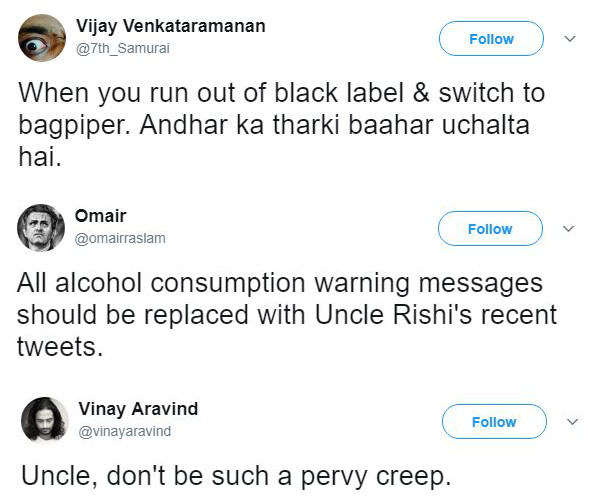 Pretty much everyone had the same thing to say — Uncle, stop.
He even tried defending himself.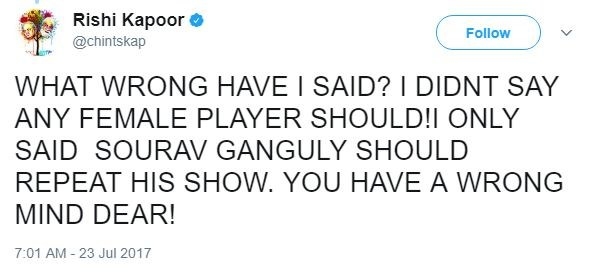 But even that really doesn't work because Sourav Ganguly is not even watching this match at Lord's.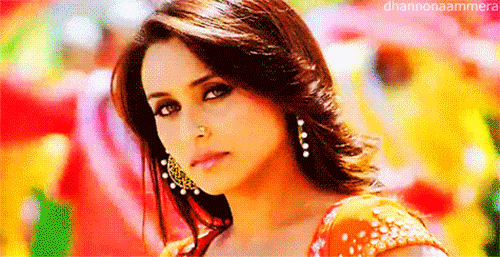 Someone stop him.