Shah Rukh Khan's Daughter, Suhana, Is The Vogue India Cover Star Because Nepotism Rocks
Someone shake some sense into Bollywood, please.
It is no news to any of us that nepotism is rampant in Bollywood. And just when you think the display of it can't get any more blatant, we find a new example to roll our eyes at.
The latest example has been that of Shah Rukh Khan's 18-year-old daughter, Suhana Khan, being featured on the cover of Vogue India.
Let's keep in mind that Suhana has never done a Bollywood film. She's still in college and has merely expressed her wish to be an actress someday.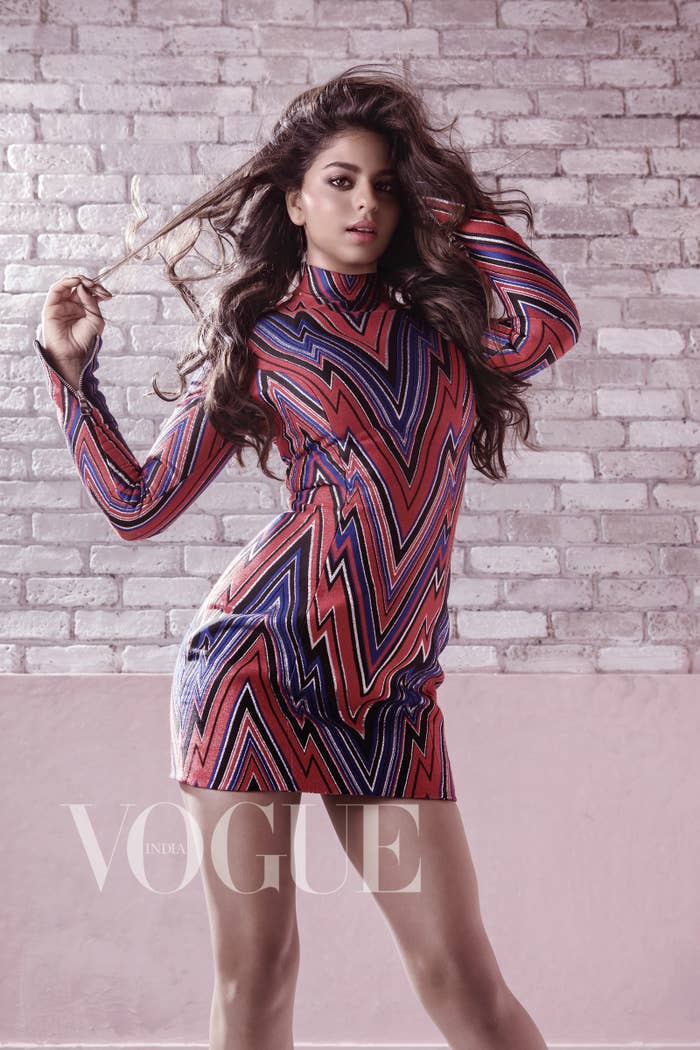 In a world where celeb kids are being made more aware of their privilege, this gross display of it has had people talking and even outraged.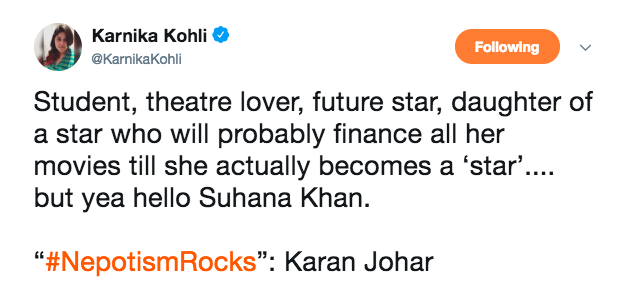 People don't understand on what basis she made it to the cover of a prestigious magazine without having a single project to her name.

Some even pointed out that there are far more deserving candidates for the cover than a star kid.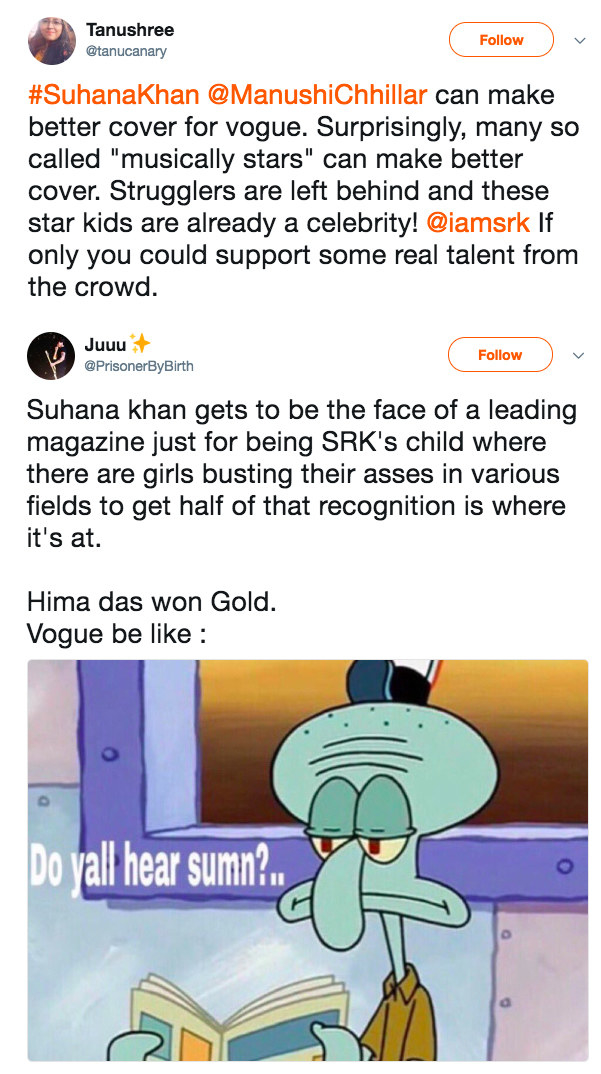 It also didn't help Vogue India's case that they disabled the comments for the Instagram posts announcing her as the cover star.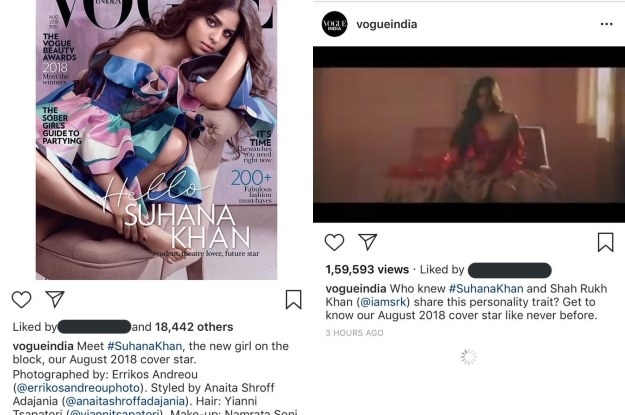 Of course, while the rest of us try to call out nepotism in the Hindi film industry, the cycle of privilege will probably go on and nothing I post about will stop this🙃