Sanjeev Kapoor Made Malabar Paneer And Malayalees Now Got Beef With Him
WHY DID YOU DO THIS TO US?
This is popular Indian chef, Sanjeev Kapoor. Best known for his TV show from the '90s, Khana Khazana and the phrase, "Namak Swadanusar".
Yesterday, he posted this recipe for Malabar Paneer. He posts recipes everyday, so this is normal right?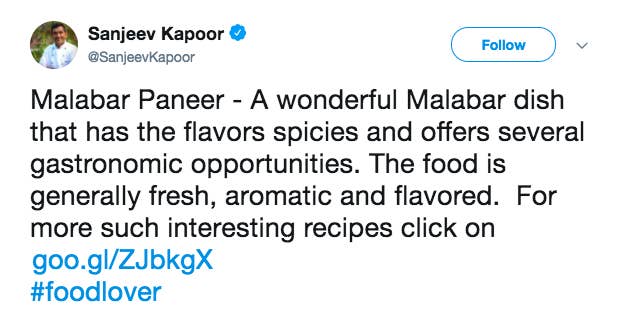 If you're a Malayalee, hold yourself together fam. Breathe deep. Malabar. Paneer... PANEER.
WE GAVE YOU SOME OF THE BEST FISH CURRY. WE GAVE YOU SOME OF THE BEST BEEF CURRY. AVIAL. CHICKEN. THORAN. GODDAMN SADHYAS! SO MUCH FOOD. AND THIS IS WHAT WE GET IN RETURN???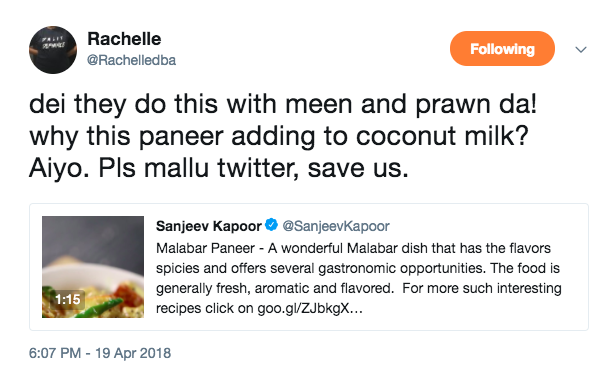 BRB, I NEED TO SCARF DOWN SOME MORU IN THIS HEATED MOMENT TO CALM DOWN.