Salman Khan Walked Out Of An Interview When Asked If Being Human Was A PR Stunt
"Do you have any idea of the amount of work we do at Being Human? We do s***loads of work on a daily basis. I haven't even put my name there, man."
Over the years, Salman Khan has been mired in controversy and criminal trials.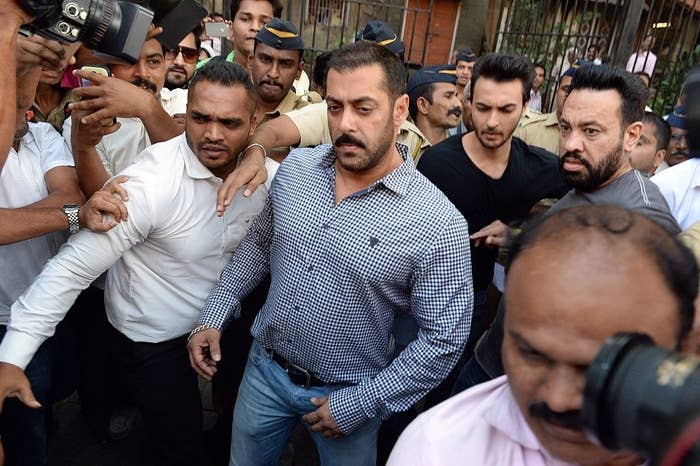 While these cases were still pending in court, Khan launched the charitable Being Human foundation in 2007, which many have dismissed as a PR move to improve his controversial public image.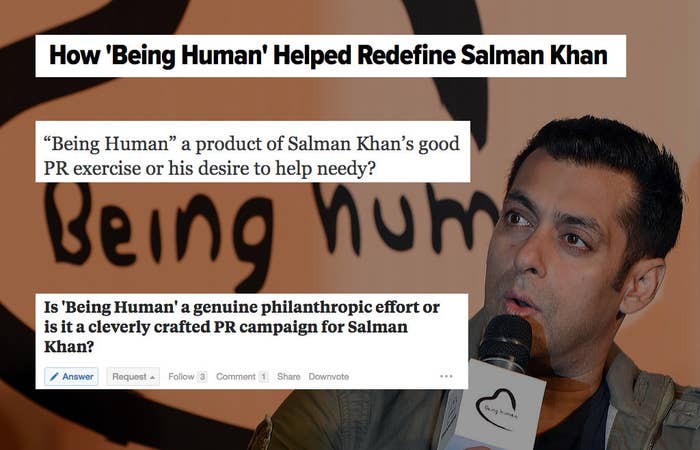 Khan hasn't directly addressed the allegations ever and tbf, journalists haven't asked him much about it either in the recent past.
In a HuffPost interview from today, Khan was directly asked why people should still watch his movies despite his questionable past.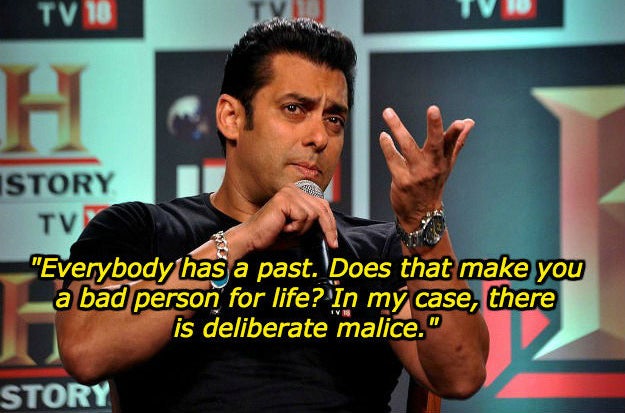 He was also asked what he thought about people claiming that he got acquitted because he was a movie star.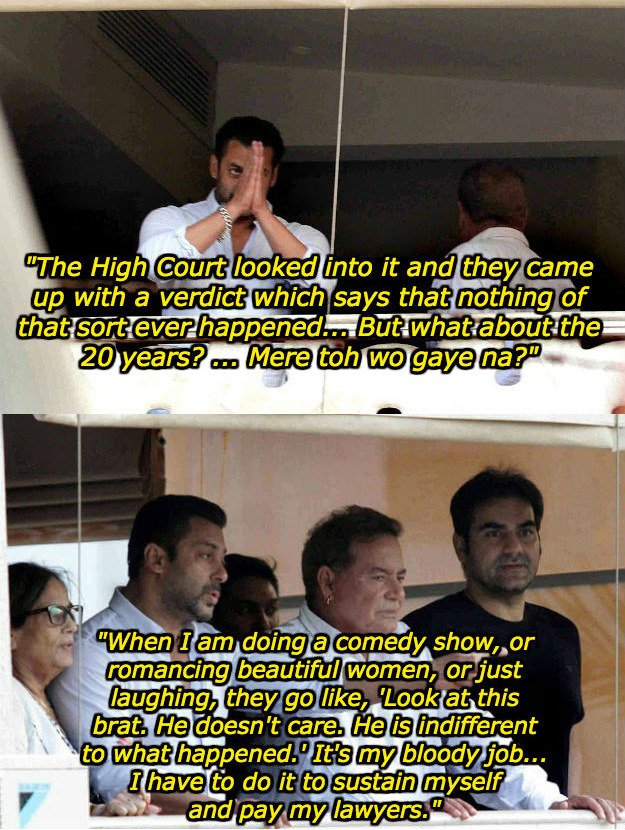 Finally, he was asked about the perception that his foundation is a PR stunt.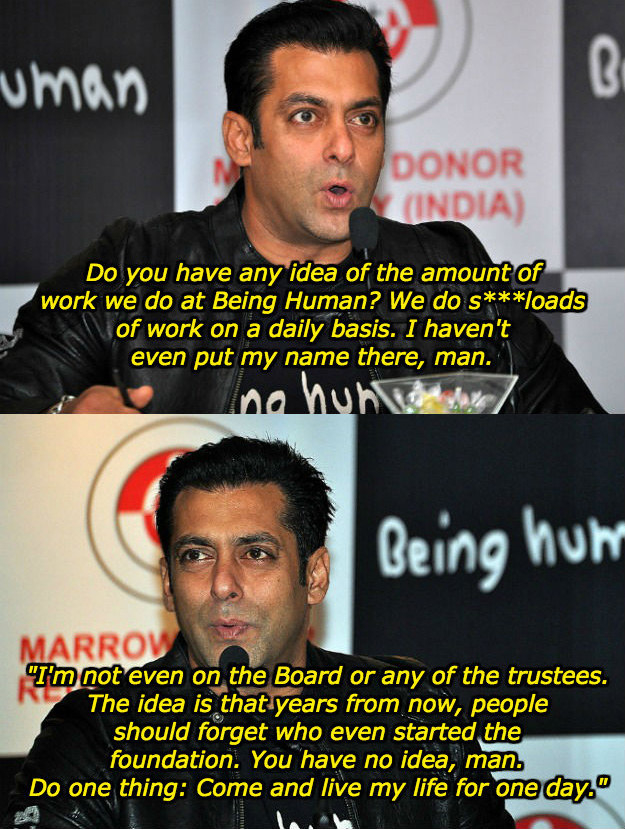 At this point, Khan got up and left.
The interviewer, Ankur Pathak told BuzzFeed, "Though he answered all the questions till that point — I had a few more left — he stood up and left and it was clear by his team's reaction that we're done here. I was still sitting there, quite stunned. I was glad he answered the questions, though."