Unless you've been put under some ridiculous spell, there is no way you could miss these two kids getting married last week.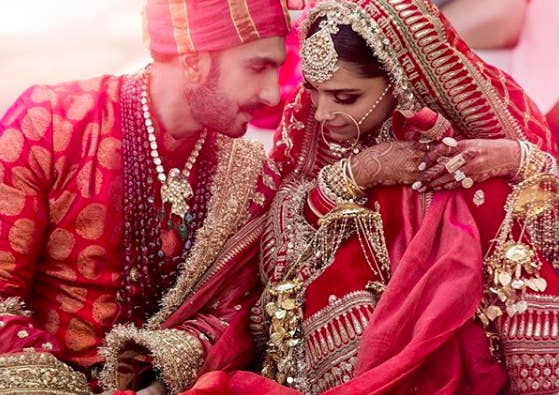 But the entire country (and I) kept waiting for more than two pictures of them from the wedding festivities that were not of their backs or grainy paparazzi clicks.
Today, however, the couple graced us with some heartbreakingly beautiful pictures of them at the wedding and I'll just let you have a look at them now.
Ranveer's unbridled joy makes me want to dance to "Malhari" in my room.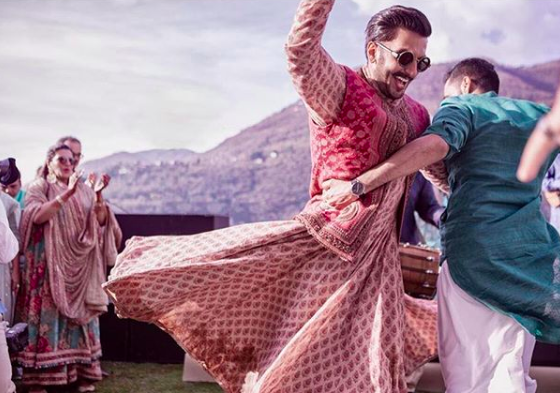 Deepika is blissfully unaware of the world around because honestly, nothing else matters when you're in love.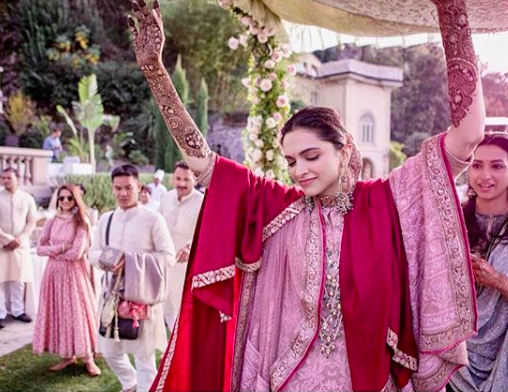 That classic Ranveer laugh is getting to me.
I can only dream of looking THIS happy after sitting still for elaborate mehendi on my hands as DP looks.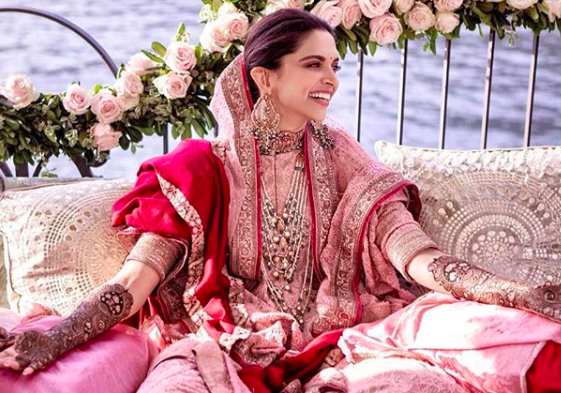 Ranveer anticipating the rest of his life with his newlywed wife is everything I needed today.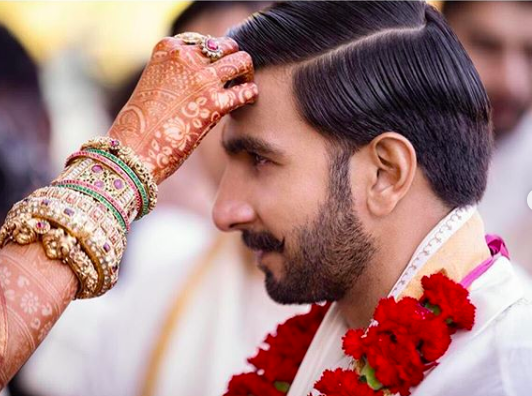 And Deepika shutting her eyes because goddamn, none of this feels real. IT'S ALL A FAIRY TALE, BB.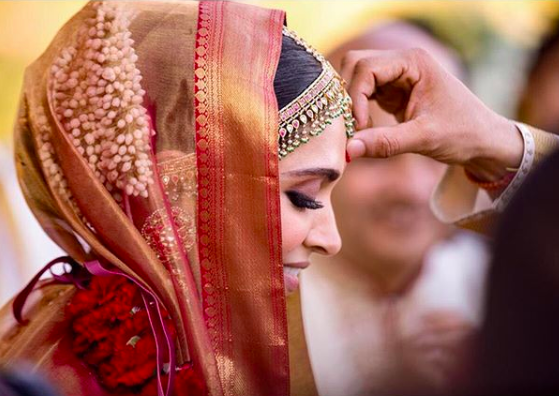 We've all waited for DP to look this happy for years and we couldn't ask for more.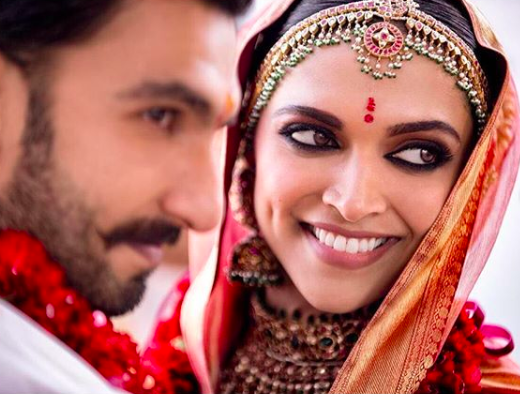 These adorable moments are literally what we have been craving all week.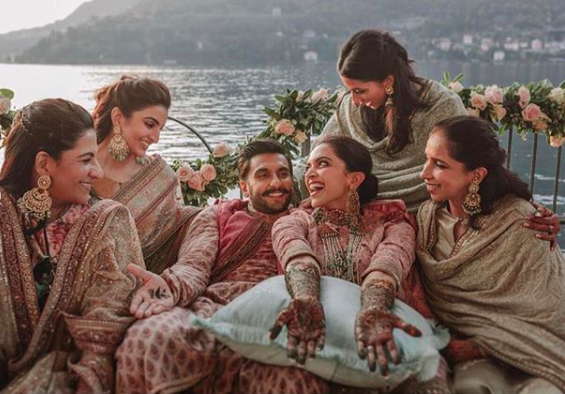 I can't even imagine what it is like to be happily sharing a meal with someone you love as I cry into my chai rn.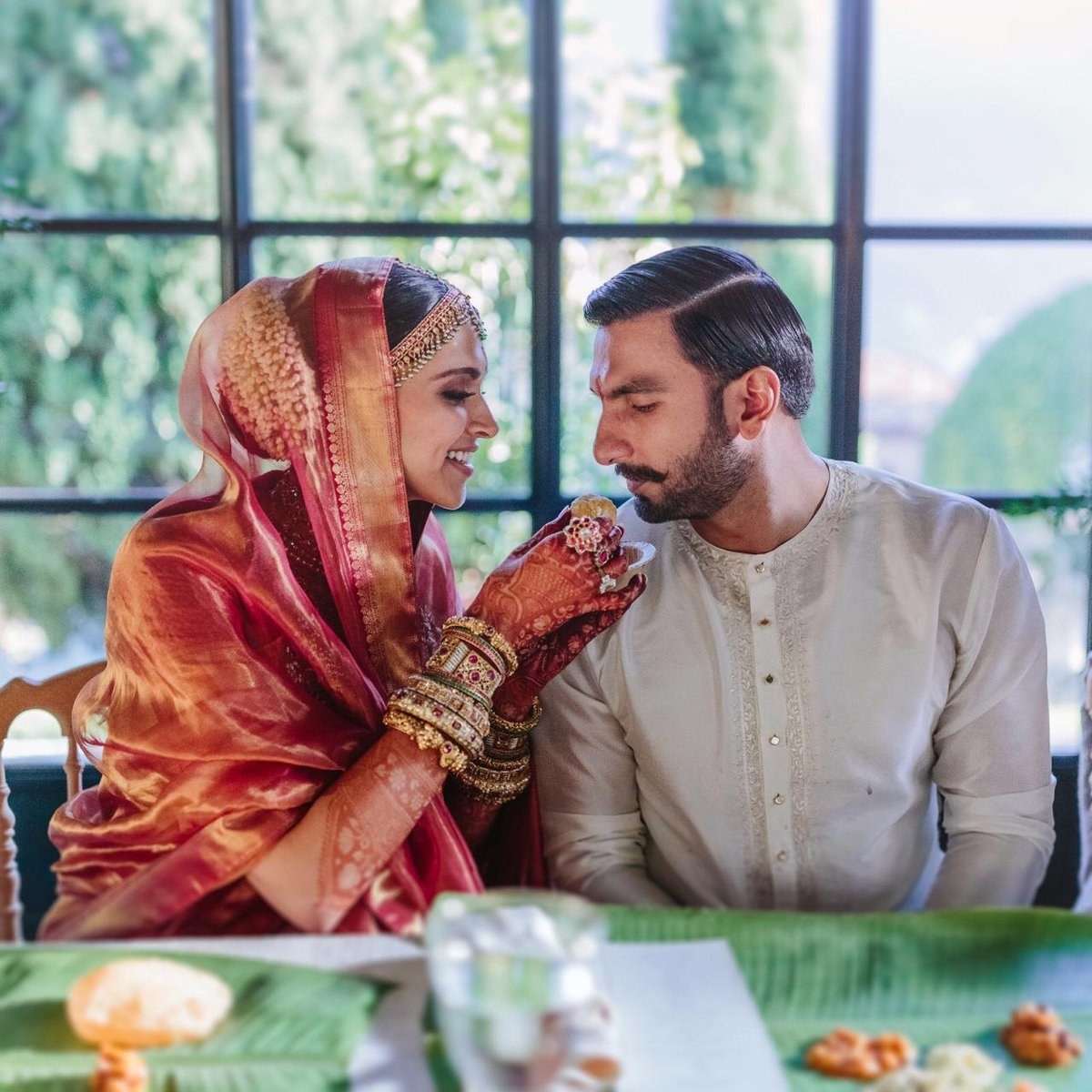 That's what a wedding should be right? Just looking like you're having the best time of your life marrying your best friend.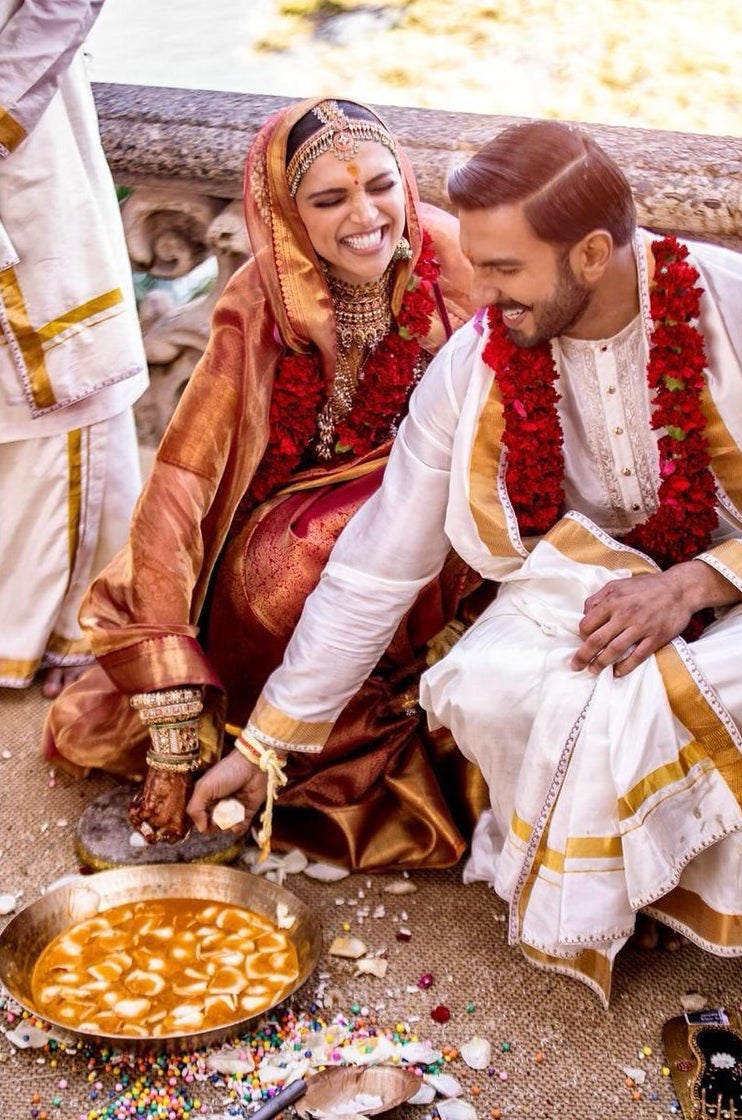 And they've succeeded. They got it all right. AND made us weep in the process.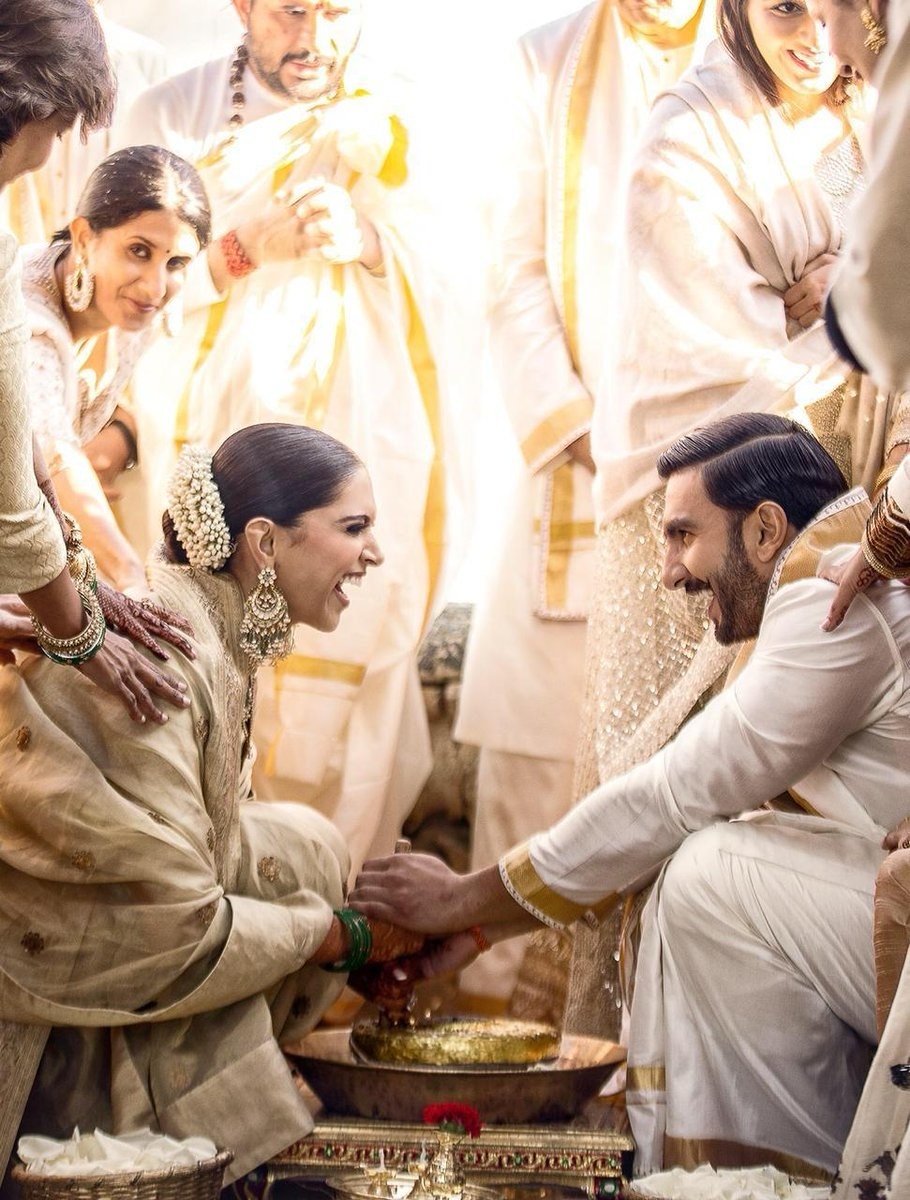 Look at them imagining their bright future ahead as partners in life, crime, and love.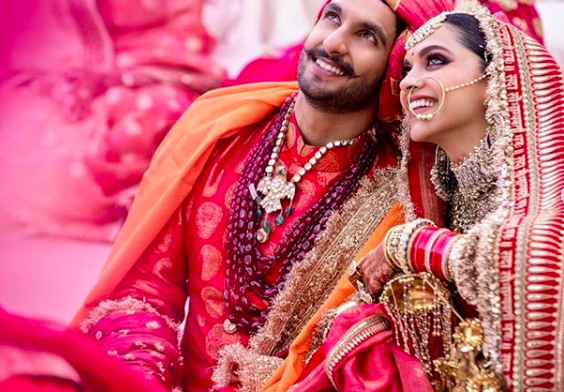 *plays "Din Shagna Da" in the background and weeps*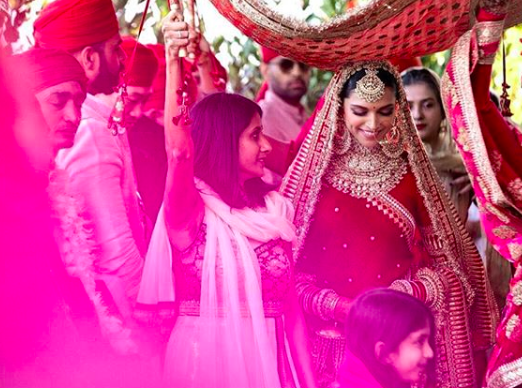 I'd thank God for her blessings too if I was marrying Ranveer or Deepika.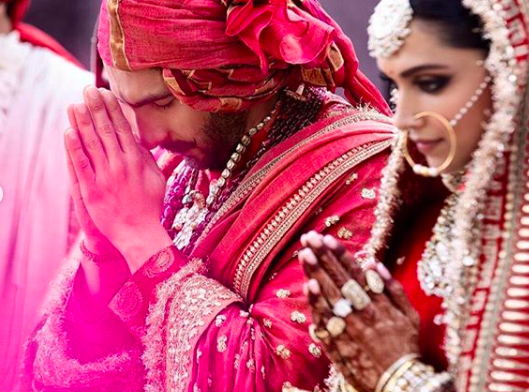 I mean, IS THIS PHOTOSHOPPED BECAUSE REALITY COULD NEVER.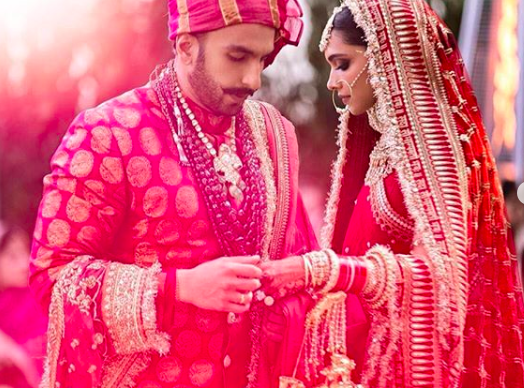 Same, Ranveer. I also want to sing love songs out loud.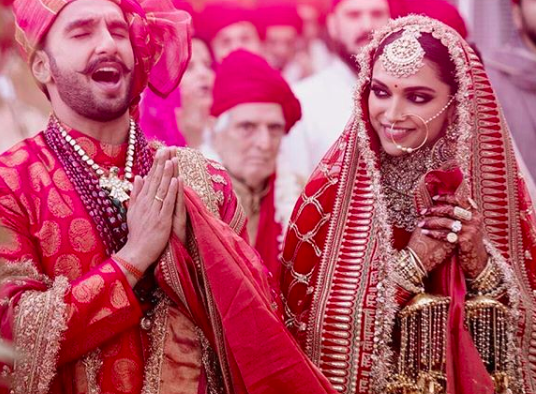 What are you doing to me, DeepVeer? Bas bhi karo.