People Are Pretty Sick Of Bollywood Supporting Salman Khan After He Was Convicted
"So much of the Salman Khan narrative right now is about how rich celebs are sad because everyone is being unfair to the poacher, drunk-driving killer, and domestic abuser."
ICYMI, Salman Khan was sentenced to five years in jail in the 1998 blackbuck poaching case.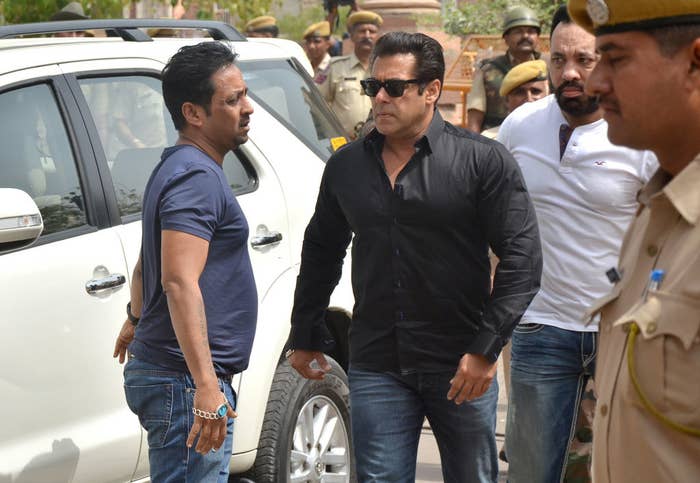 Considering Khan's history with the 2002 hit-and-run case and domestic violence, people were mad at celebs for expressing their support.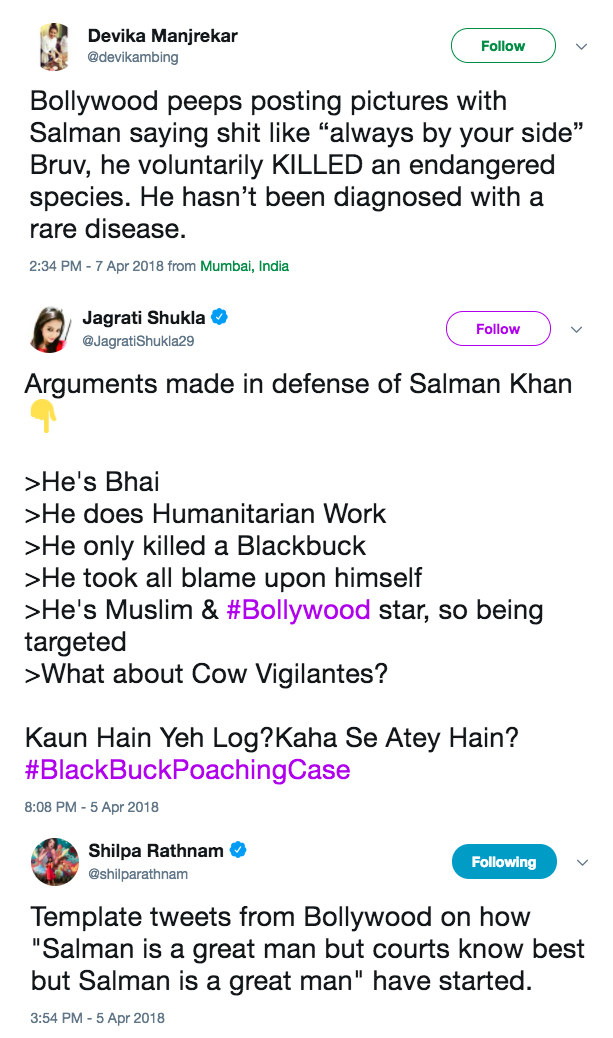 But none of this outrage will make any difference, because who cares? Bhai roxxx and his movies will keep making the money they keep making and we're all going to die. 🙃