Filmmaker Paromita Vohra's website, Agents of Ishq, works to get the Indian internet talking about sex and love. This Valentine's Day, Agents of Ishq along with artist Paroma Sadhana created a linguistic map depicting India's many words for "kiss". "I just asked people to tell me what the word kiss means in every Indian language and got a response immediately via Facebook and Twitter," Vohra told BuzzFeed India.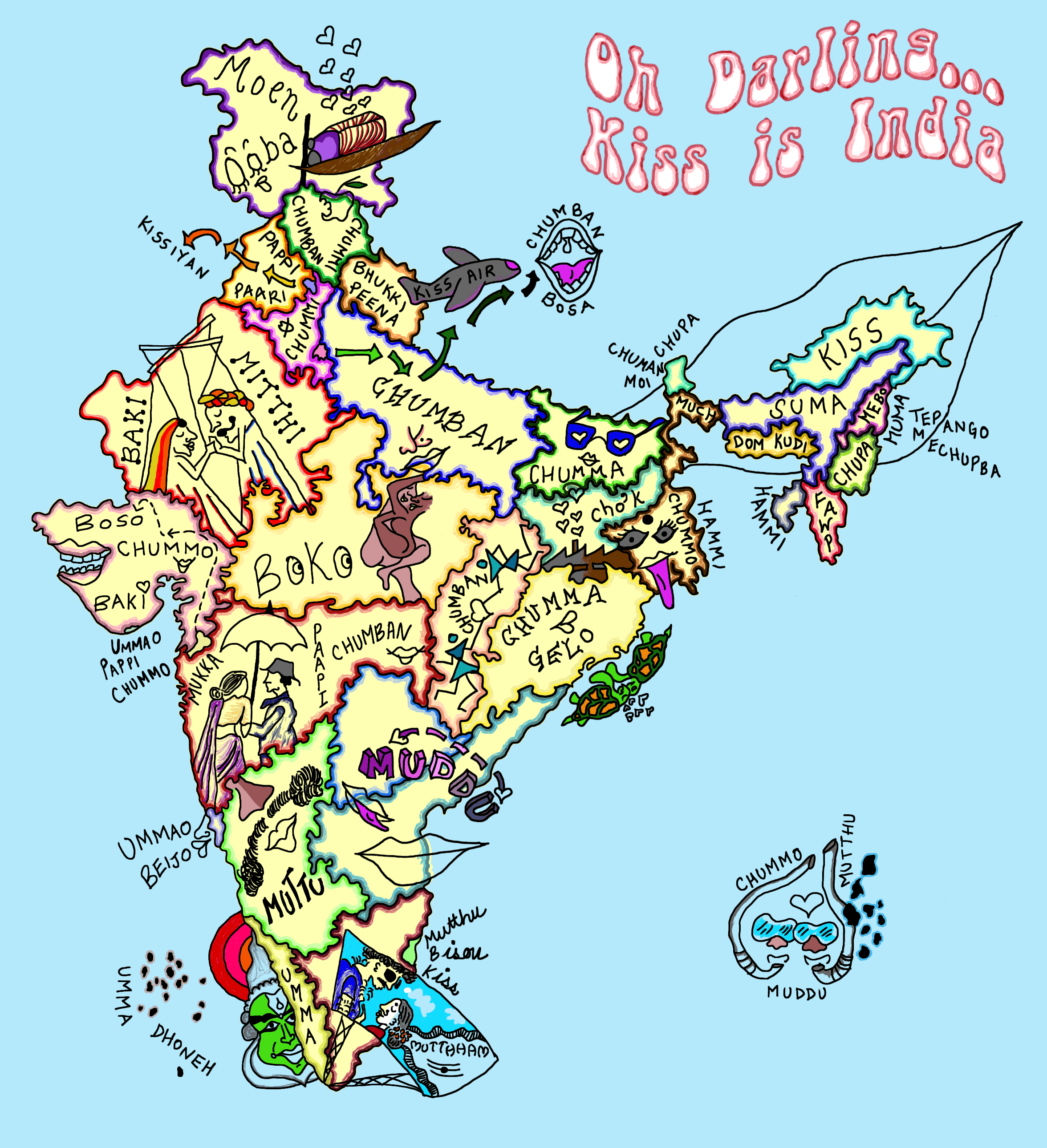 Chummas, muttus, pappis to all of you. And most importantly; Looks like there are no comments yet.
Be the first to comment!