On July 12, All India Bakchod uploaded this meme imagining PM Narendra Modi with Snapchat's wildly popular and much-loved dog filter on his face.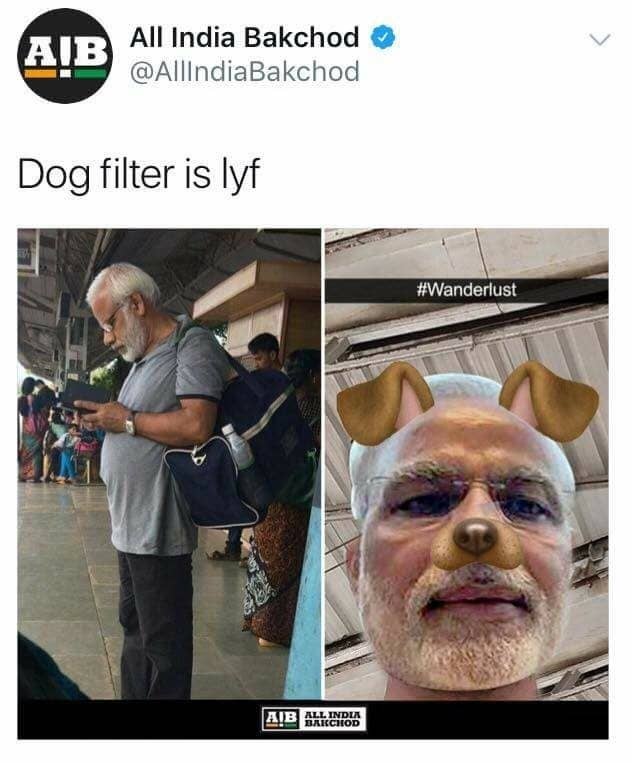 Soon enough, the comedy collective was attacked by BJP followers for disrespecting the prime minister.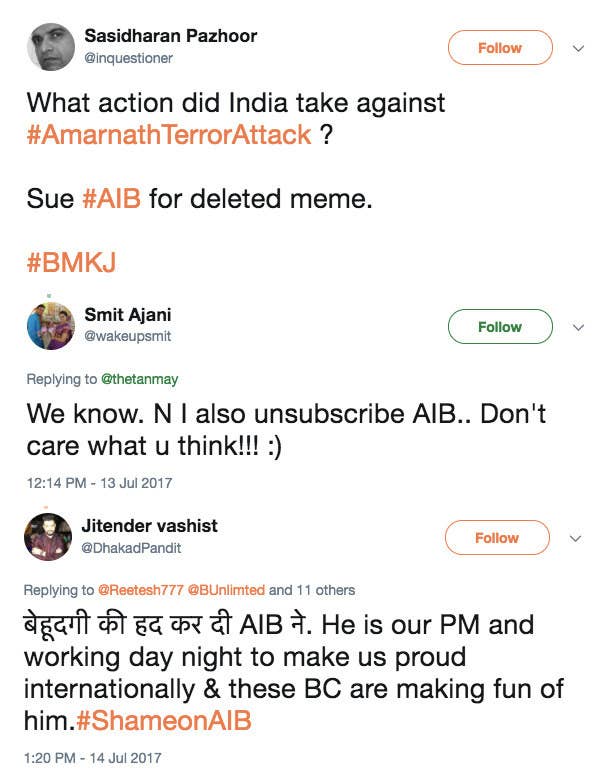 The meme was thereafter taken down.
After this, Congress supporters got mad at them for taking the tweet down.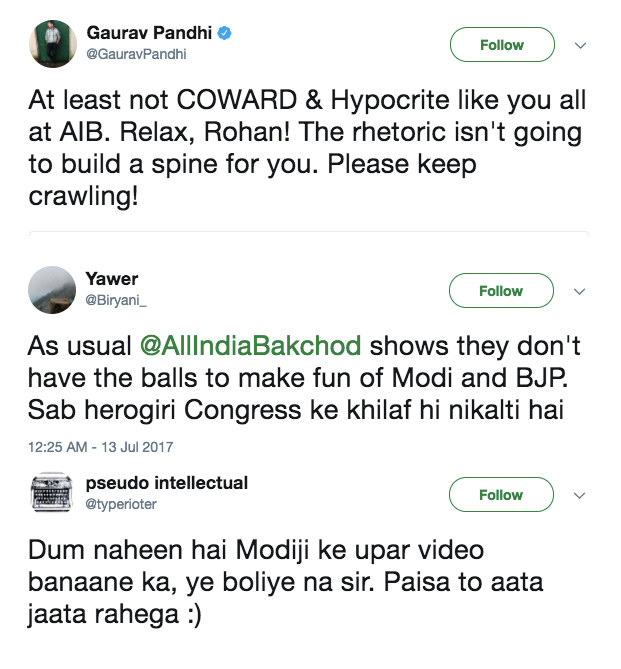 Members of AIB Tanmay Bhat and Rohan Joshi tweeted about how ridiculous the entire situation felt.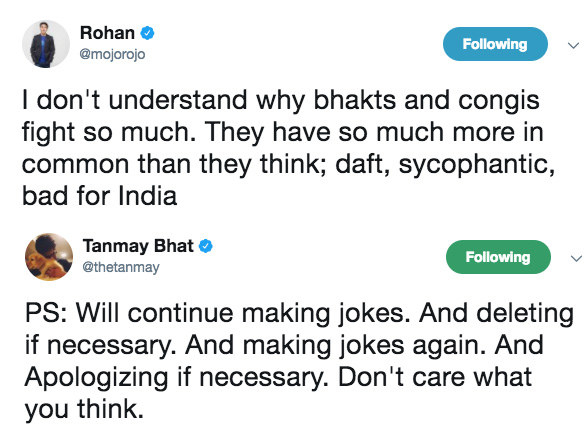 And lots of people on Twitter supported them.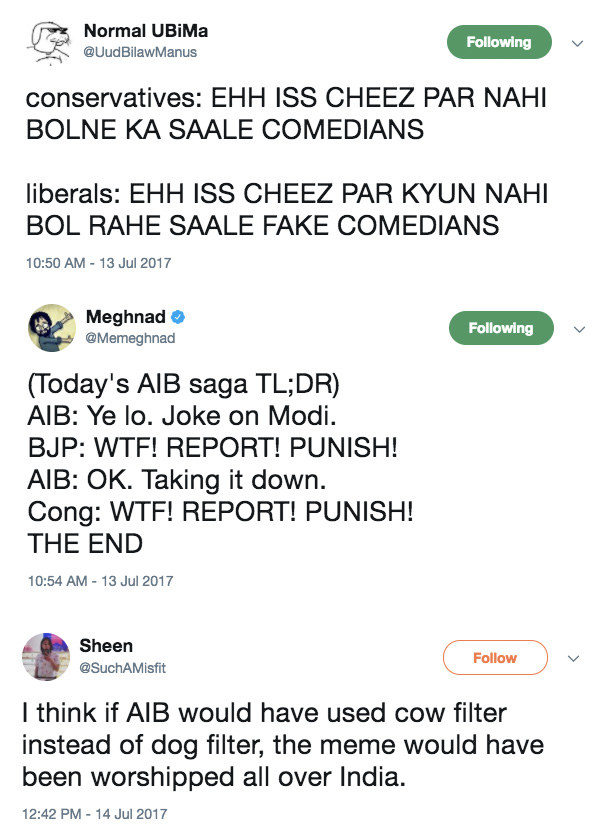 However, some users tagged Mumbai Police asking them to take action against the group, and the police forwarded the complaint to the cyber-police station.
Today, a first information report was registered by the Mumbai Police under section 500 (defamation) of the Indian Penal Code, and section 67 of the Information Technology Act (punishment for publishing or transmitting obscene material in electronic form).
In May last year, an FIR was filed against Bhat for making jokes about Lata Mangeshkar and Sachin Tendulkar on his Snapchat story.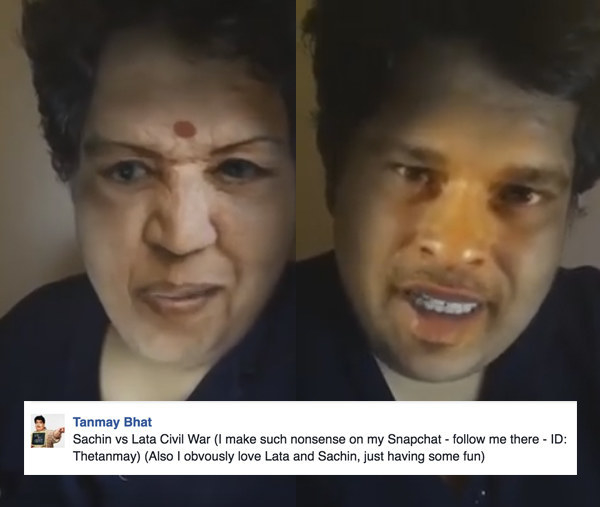 BuzzFeed reached out to Bhat and to Mumbai cyber police, but both declined to comment.
Clearly, we're living in a dystopian future where Snapchat filters make national headlines, and humour doesn't have a place. ¯\_(ツ)_/¯