This is Piyush Goyal, an entrepreneur from Delhi.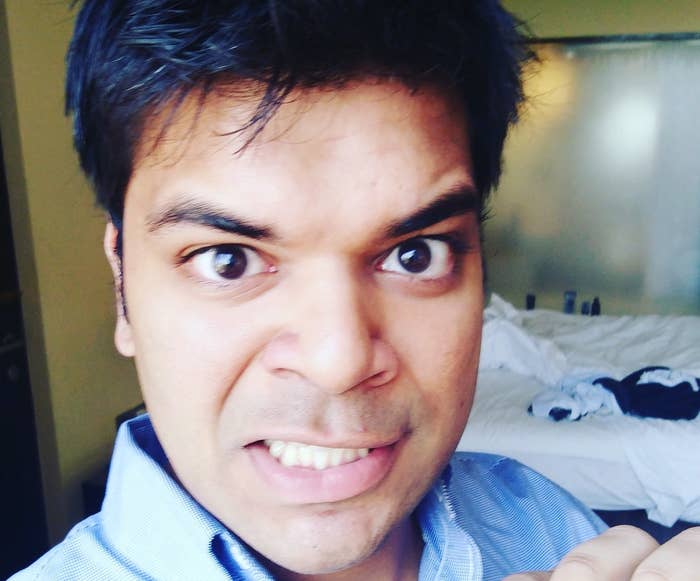 He runs a website called SurprisePotato, which allows you to send a potato with a personalised message to anyone in India, starting at ₹129.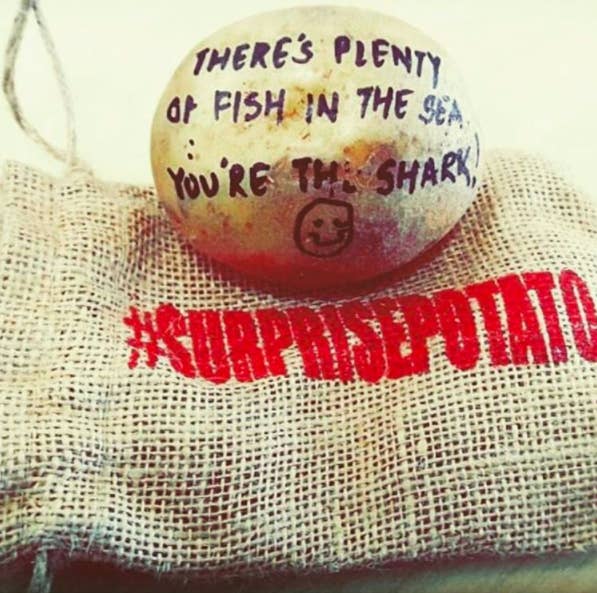 YEP. A real, actual potato. The vegetable which will now be personally delivered to your bae.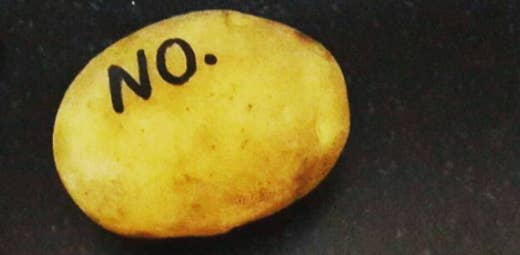 "This one time, I was talking to someone over the phone in the kitchen and wanted to note down a number. Luckily, I had a marker in my pocket and a potato on the shelf. When I had to pass on the number, I just threw the potato across the room," Goyal told BuzzFeed.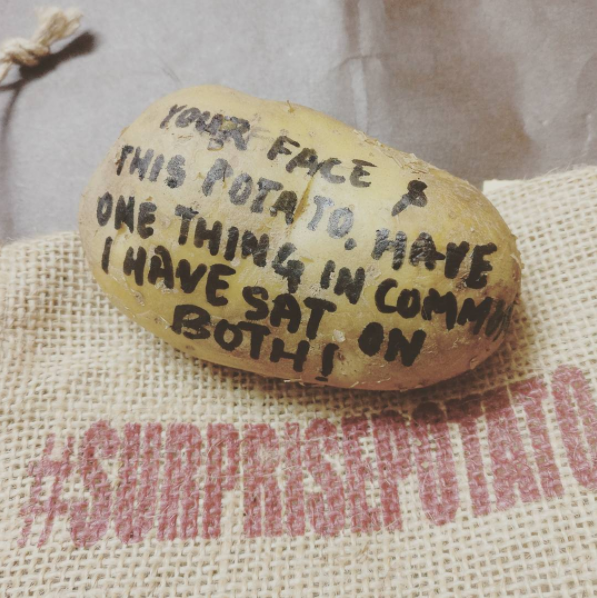 The selection of the potato is also a significant part of the process. "They need to be big enough to write on them."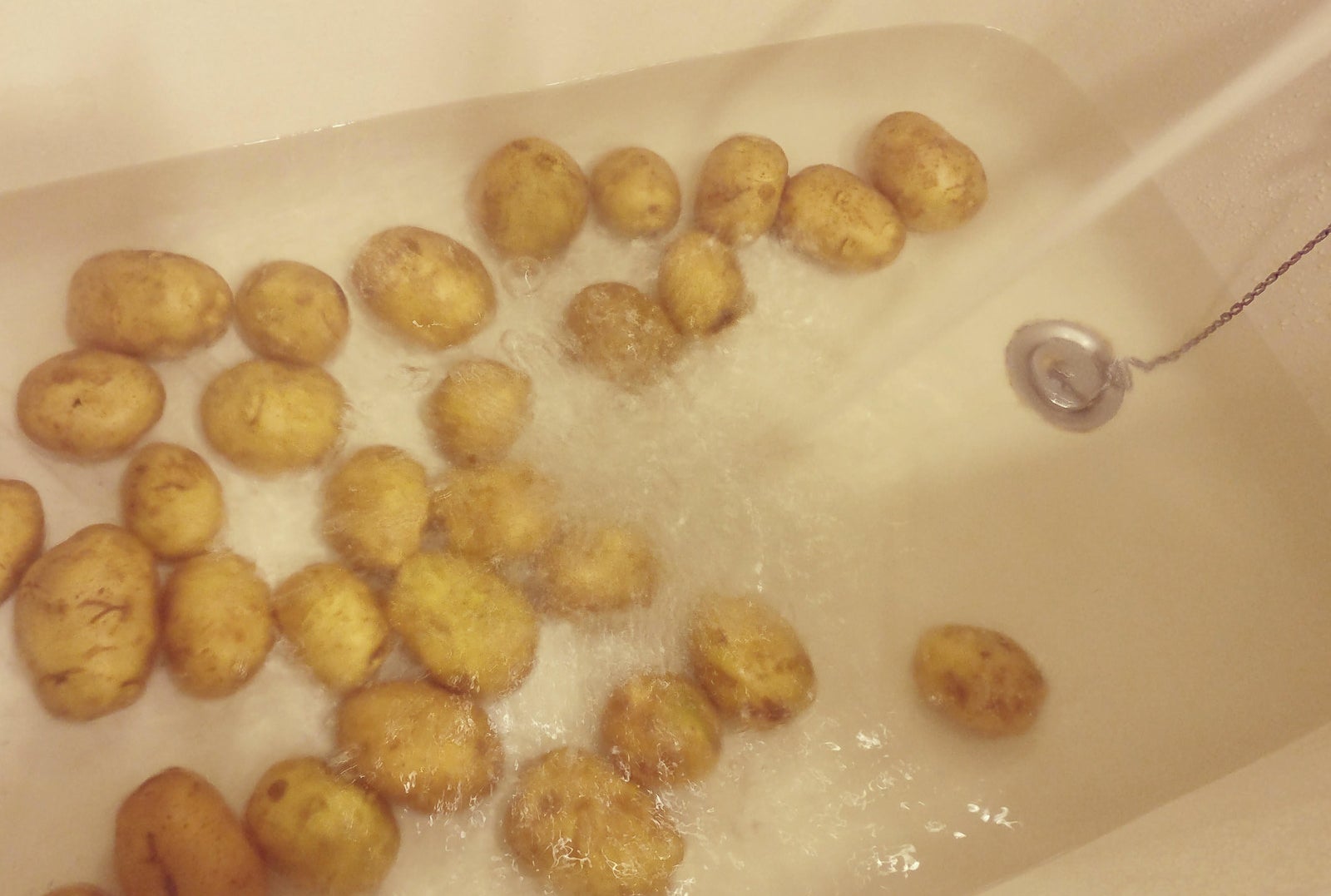 You can just place your order on their website along with a message that isn't more than 130 characters long.

You can also switch things up by adding your own face to the potato.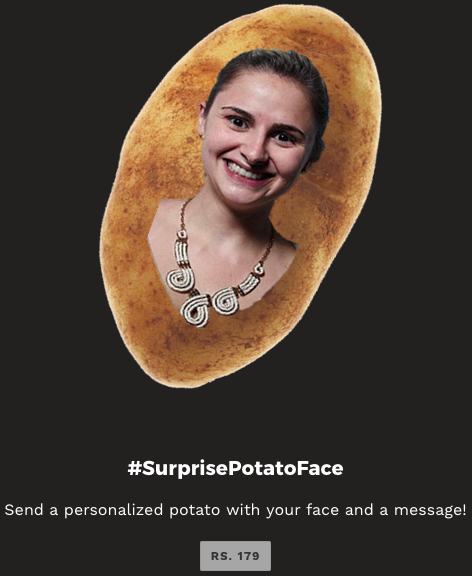 Some of these messages can get pretty damn intense.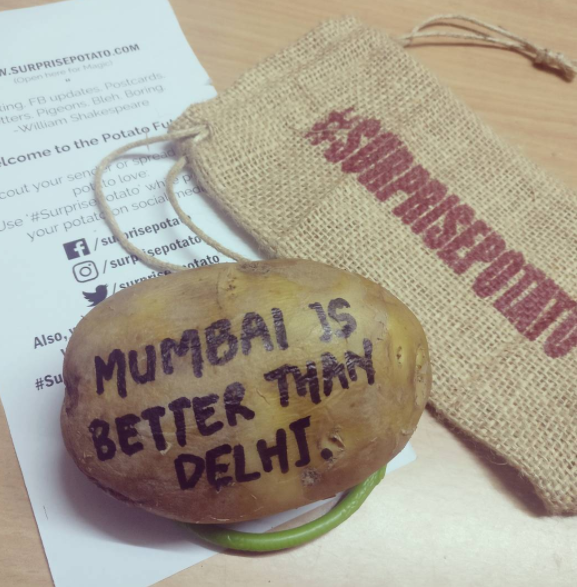 When asked why potatoes were a better way to pass messages, Goyal told BuzzFeed, "There's something awkwardly hysterical about a potato that you just can't explain. It's so random and abrupt in its shape that internet loves it and so do we."