Every legit Tamil cinema (and Madhavan) fan will remember THAT train scene from Alaipayuthey.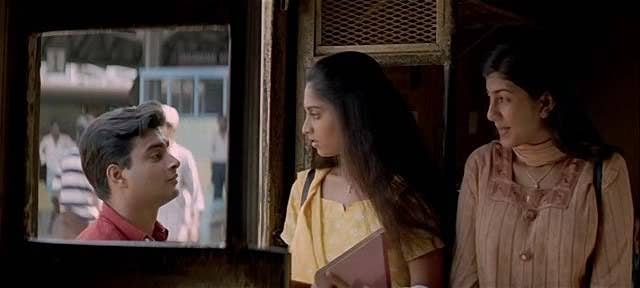 Just when I thought I had recovered from that punch in the gut all those years ago, he delivered the iconic dialogue at an event in Toronto yesterday.
The fans around him lost it so loudly that the poor man had a shock himself.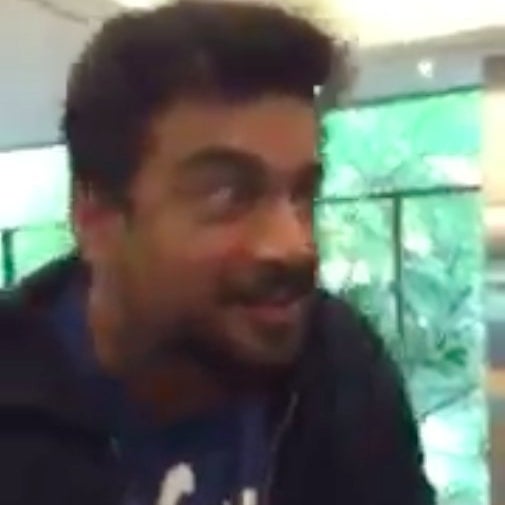 Look at him even acknowledging us mere mortals with his charm and warm gaze.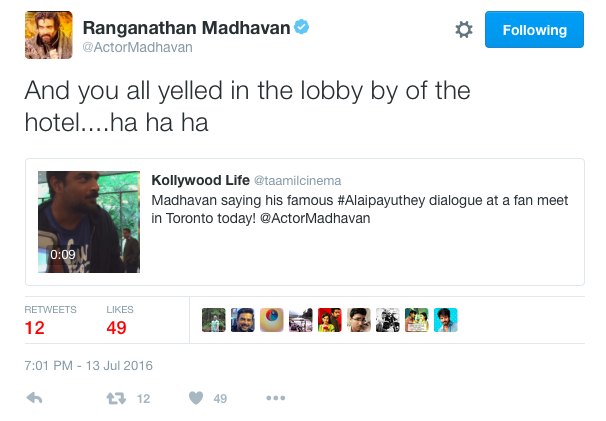 Ah, to have those eyes boring into ours again.