India Was Just Very Confused Because Modi Hardly Used "Mitron" In His NYE Speech
"Not even one mention of Mitron. Feeling cheated with one billion others."
On December 31, PM Narendra Modi brought India to a standstill with his address to the nation, announcing housing schemes for the rural poor and other welfare schemes.
Considering the last time he addressed the nation, around 84% of our currency became illegal, people were already cracking jokes in anticipation of the speech and his usage of "Mitron".
In fact, there were also drinking games in place to take shots every time he said Mitron.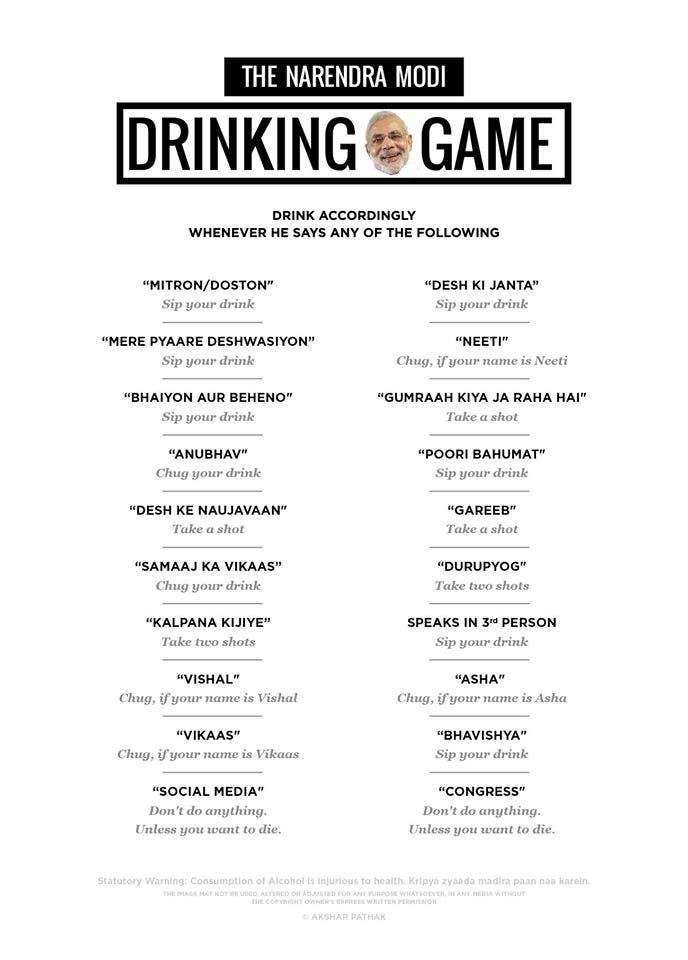 This bar even announced cheaper shots for every time the PM said the word.
But when he was delivering his speech, people started noticing something... off.
He wasn't saying the word "mitron" at all.
... And the jokes started coming right in.