Ah, school. A paradise of curiosity, learning, and socialisation. A beautiful journey. A cherished memory.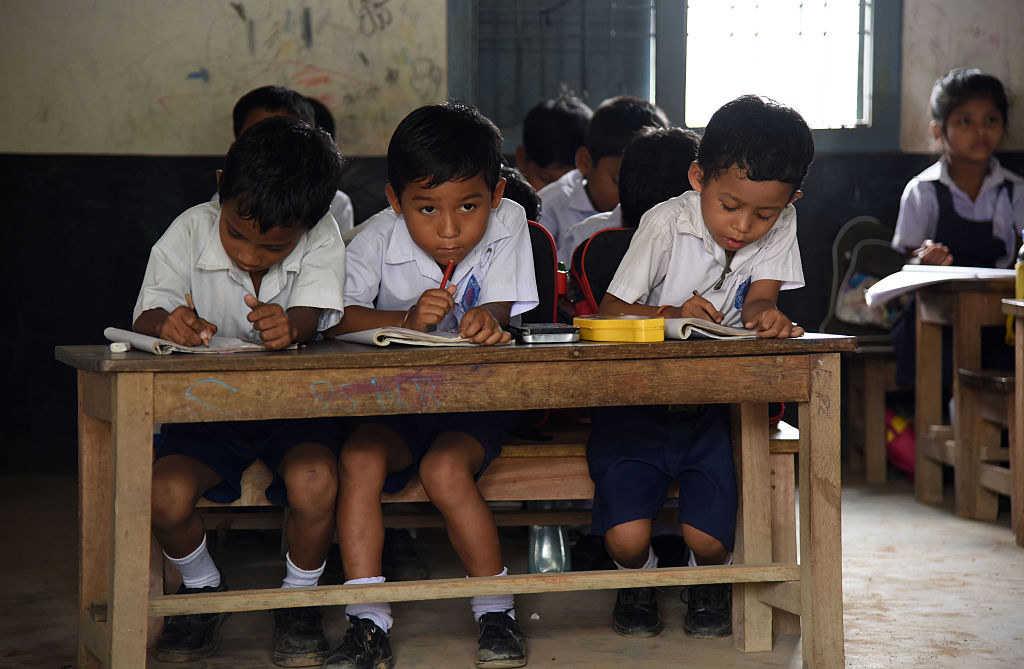 But I am not here to spark feelings of nostalgia. I am here to ask a question that has plagued me for years.
Namely: WHY THE FUCK WAS MARCH-PAST A THING?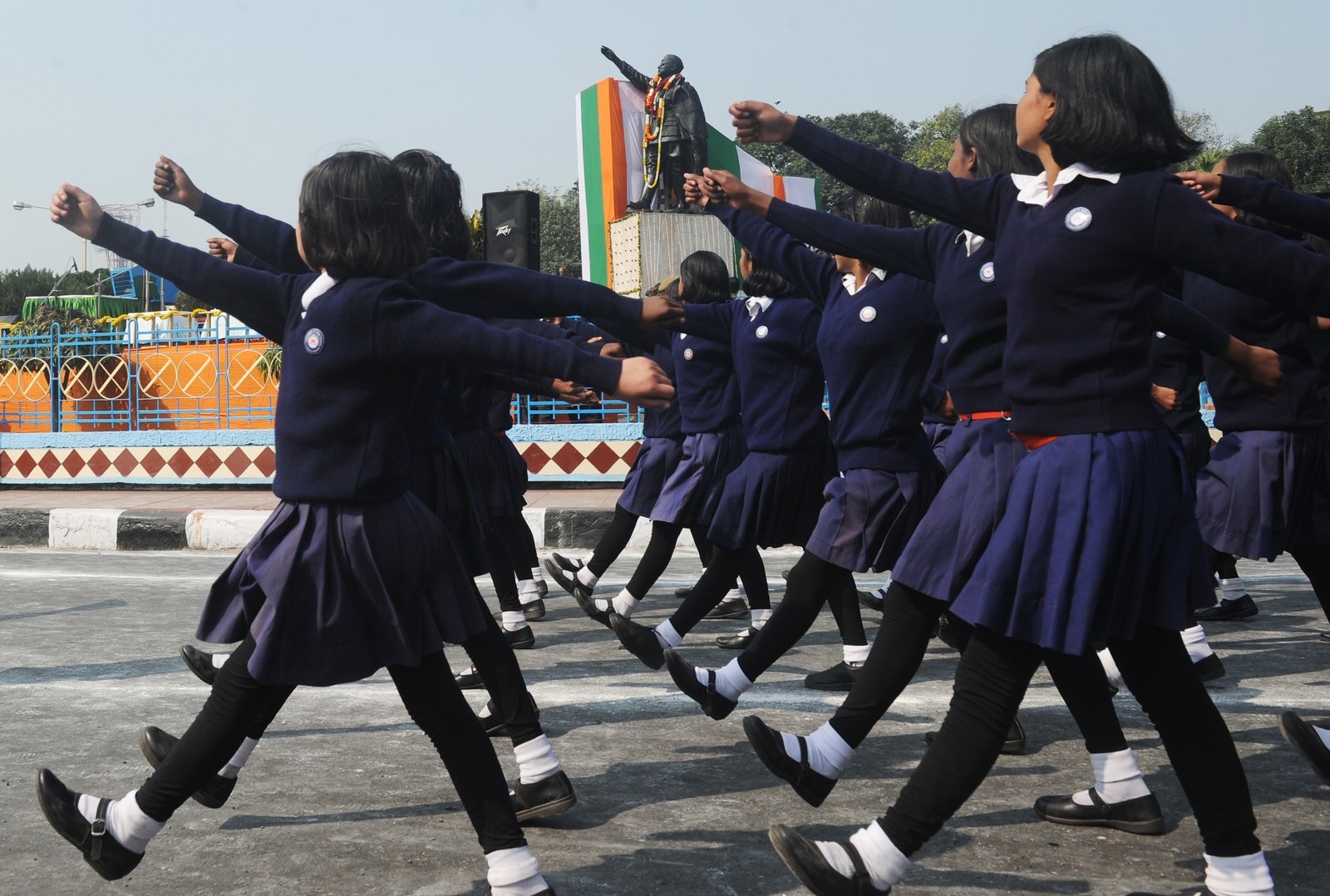 HOW WAS IT OKAY TO MAKE CHILDREN WALK BACK AND FORTH TO BEATING DRUMS IN THE SCORCHING HEAT?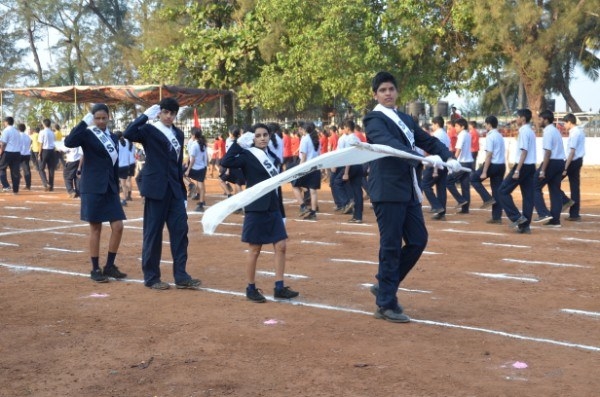 This is a widespread rage. I'm not alone in having felt it. You know you did too.
And fair enough. Because we spent A LOT of time doing it. A SHIT-TON, as they say. Let me substantiate my claim with some math.
No. of hours spent practising marching around your school:
• Four months per year = 80 working days.
• One hour per day x 80 = 80 hours per year.
• 80 hours x 12 years = 960 hours.
NINE HUNDRED AND SIXTY HOURS. OF A CHILD'S FORMATIVE YEARS. SPENT LIFTING ONE LEG AFTER THE OTHER. GOOD GOD.
Was it to instil a sense of discipline?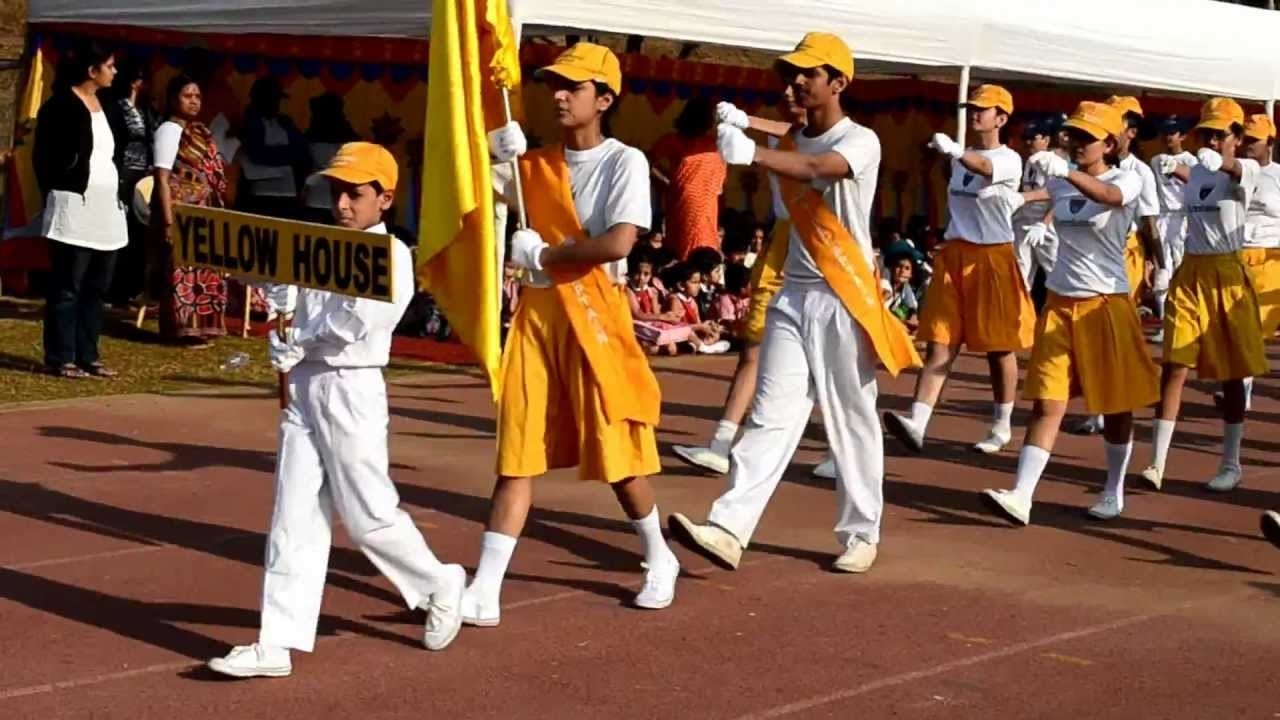 Was it to help us master walking? Well, one SMALL problem with that theory: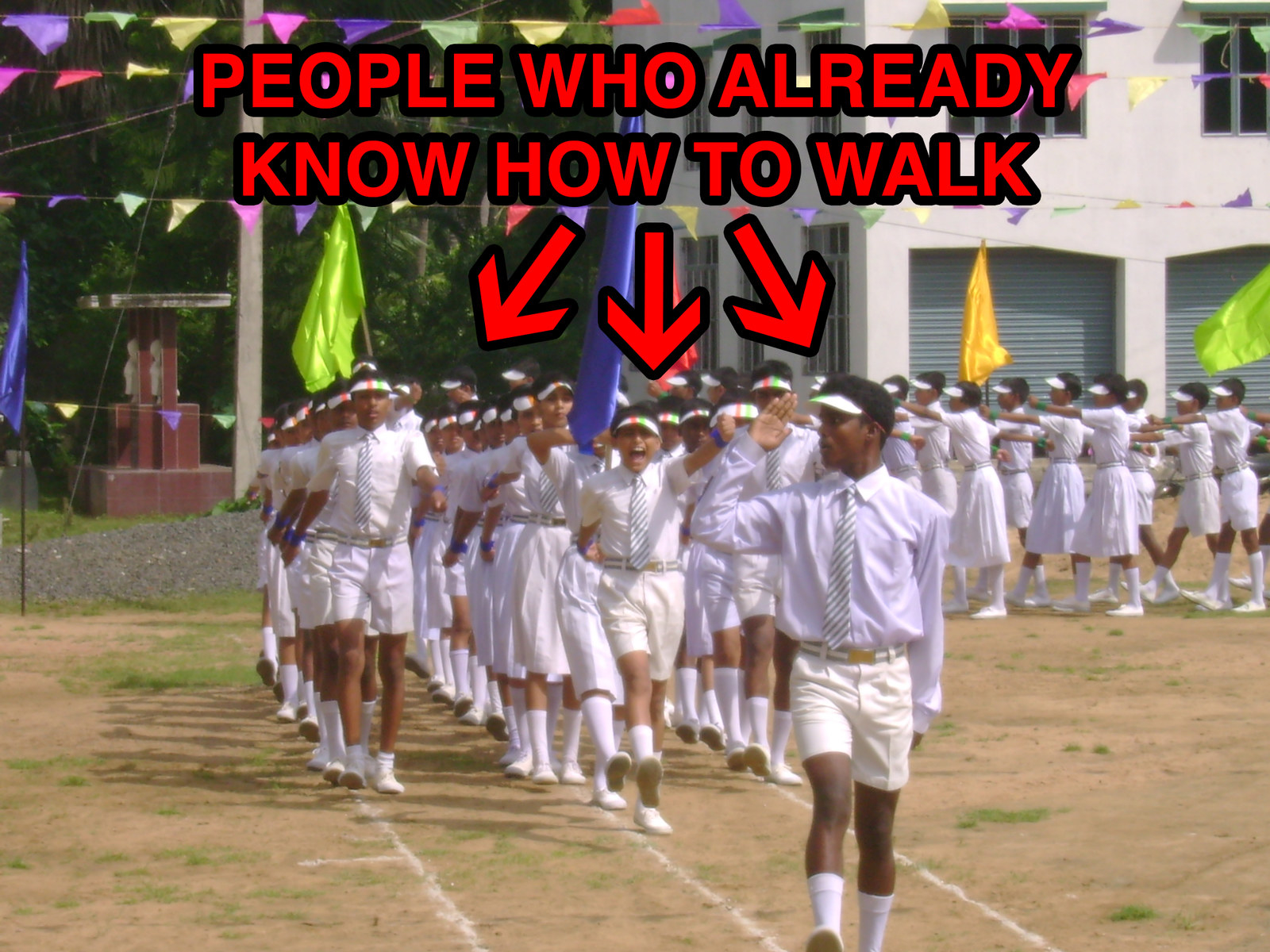 Was it to teach us, beyond a shadow of a doubt, the difference between left and right???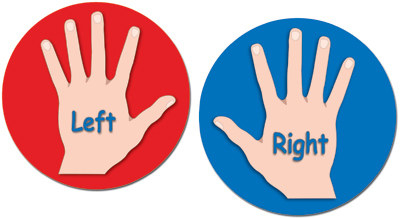 Was it to teach us flag-holding? Or to make us unbeatably resilient to harmful sun-rays? WHAT WAS IT FOR?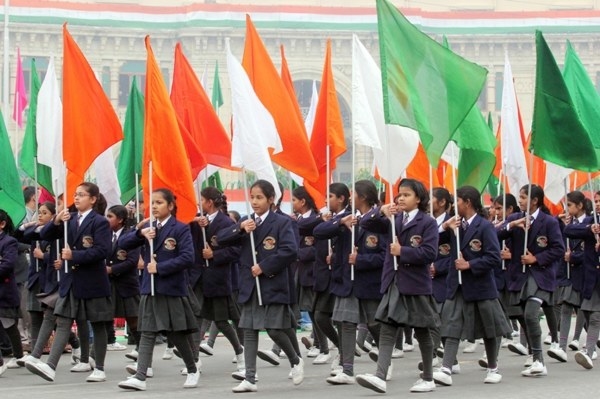 Why have I been so well-trained in saluting on command? WHEN IN MY ADULT LIFE DO I NEED THE FULLY DEVELOPED REFLEX OF LOOKING RIGHT WHEN SOMEONE SAYS "EYES RIGHT"?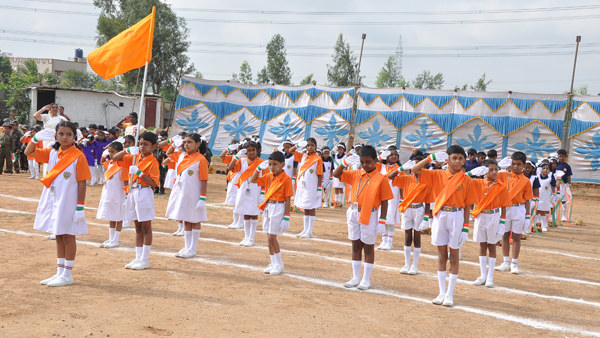 While some could be fooled to think this was important to school life, let's call it what it really was:
To conclude: Hey schools, use those 960 hours to teach kids how to do their taxes. Teach them emotional stability. Teach basic life hacks. STOP THIS LIMB-LIFTING BOOTCAMP NONSENSE.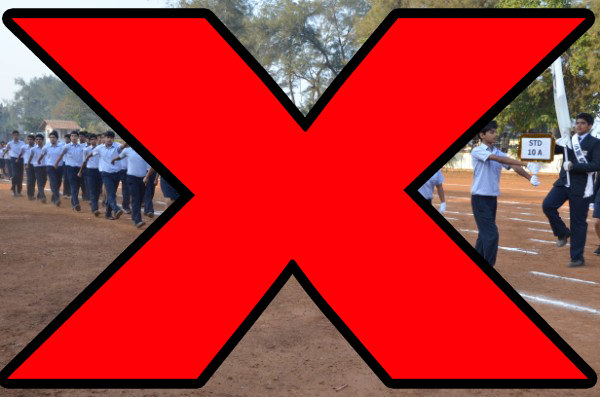 Thank you for your time. [Does deep-breathing for 960 hours to recover from this rage.]
Looks like there are no comments yet.
Be the first to comment!