Justin Trudeau is in India this week with his family on an official visit, and has been mad busy travelling with them all over the country.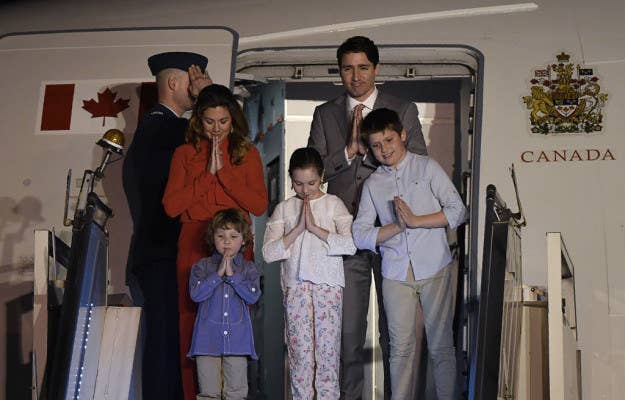 Last night, he met some Bollywood celebs to discuss the relationship between the movie industries in India and Canada... and this was how he dressed.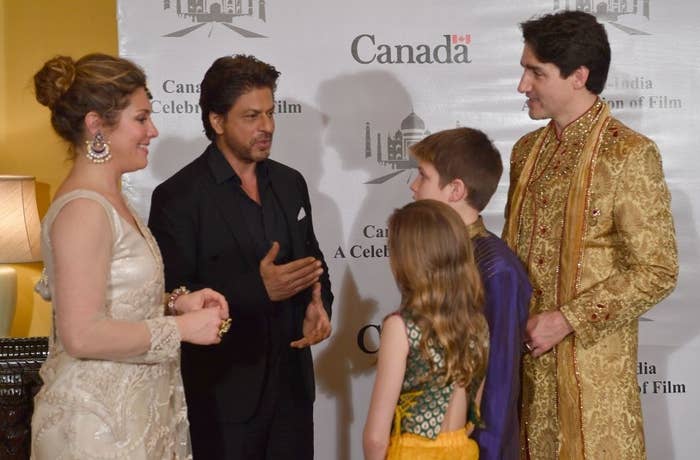 I get it, Justin. It's shaadi season. But, by any chance, did your stylist think you were attending a wedding? Of course, you look beautiful. So, you'll get away with it.

Maddy here didn't get the shaadi memo either.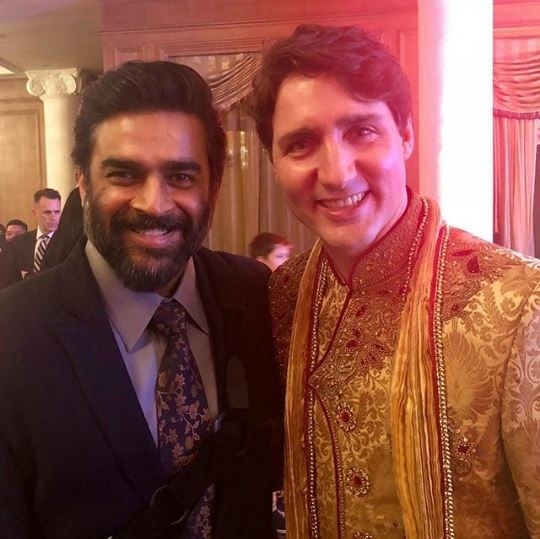 They probably thought it was going to be a chill AF scene with the Canadian Prime Minister.
They rocked black for a formal state dinner, maybe.
Aamir, for example, kept it super cahj too. He is not even wearing a suit.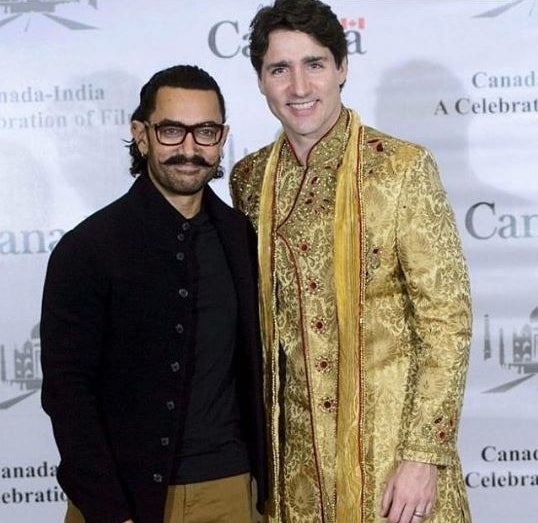 "Am I underdressed, Justin?" – SRK to Trudeau (maybe).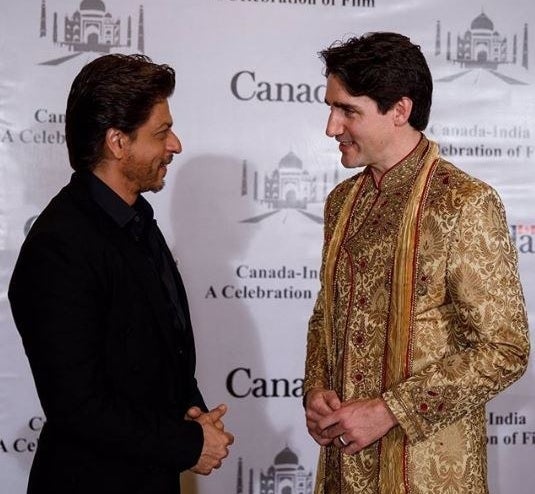 As long as they all had fun, it's okay I guess. Congrats on being a beautiful dulha, Justin.