Hello, friends. I am a Bollywood buff. This is usually an incredibly rewarding trait. It gives me joy and meaning.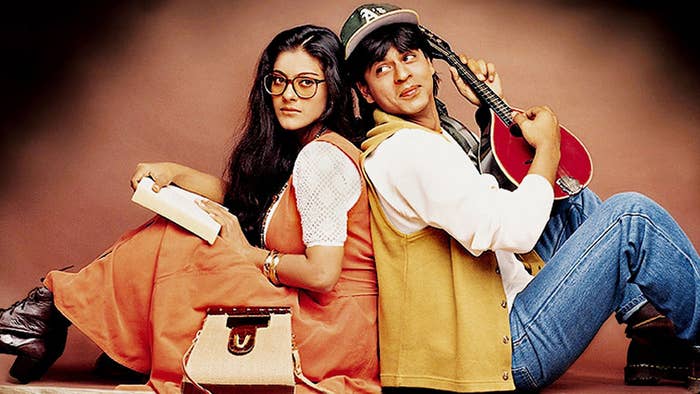 Like every Bollywood fan, I've waited for Imtiaz Ali's next (which was untitled for EONS) with the excitement of a child. It involved three great talents in the same movie — Anushka Sharma, Shah Rukh Khan, and Imtiaz Ali himself.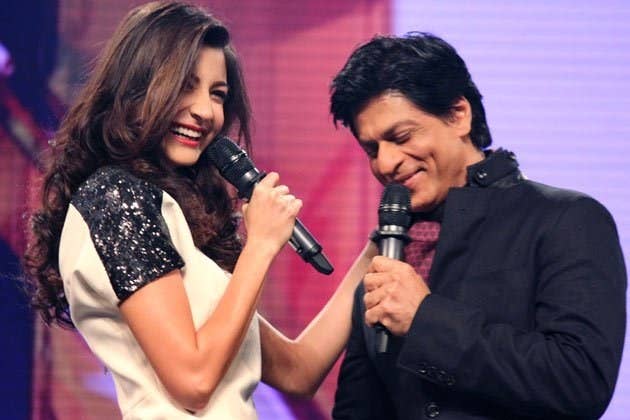 Even Salman Khan was hyped.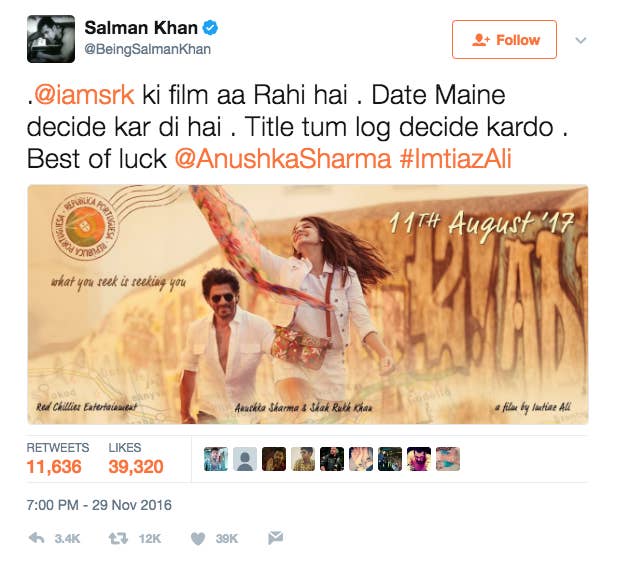 And it was (or so we were told) up to us to decide the title. The movie was rumoured to be named either Rehnuma, Raula, or The Ring.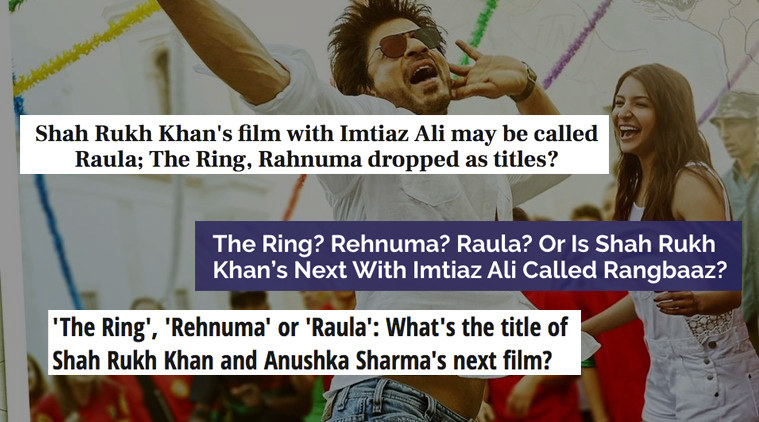 Well. Yesterday, Shah Rukh Khan and Anushka Sharma finally revealed the title on Instagram.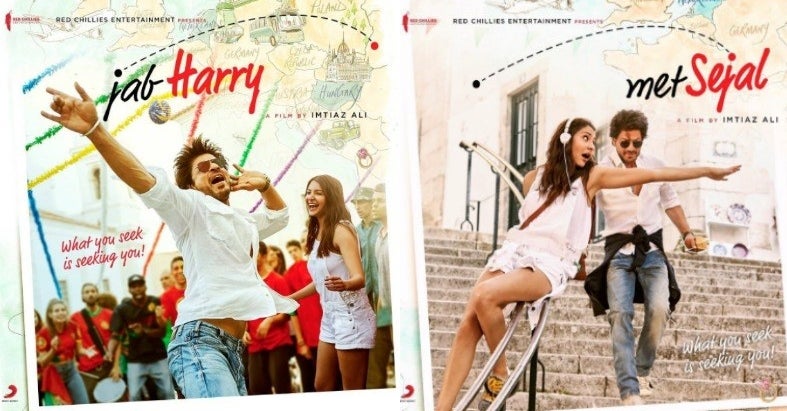 And... I mean...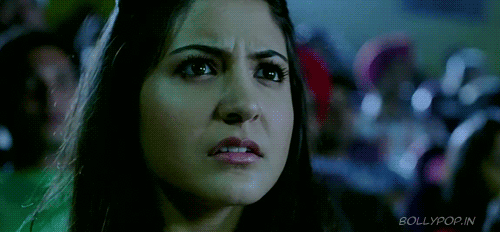 It's obviously a mash-up of two iconic romcom titles...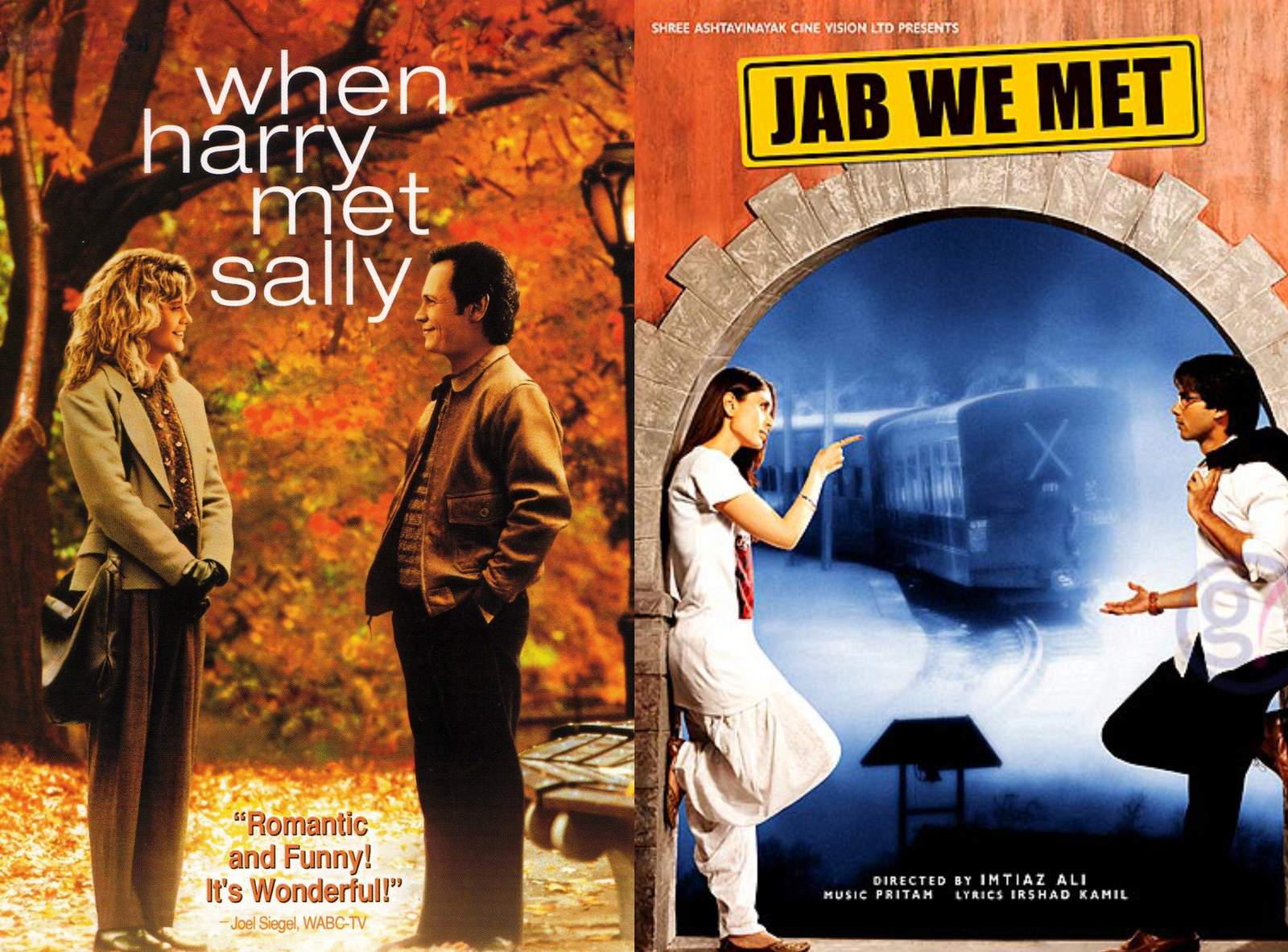 And at least *one* person is into that...
But most fans are BAFFLED.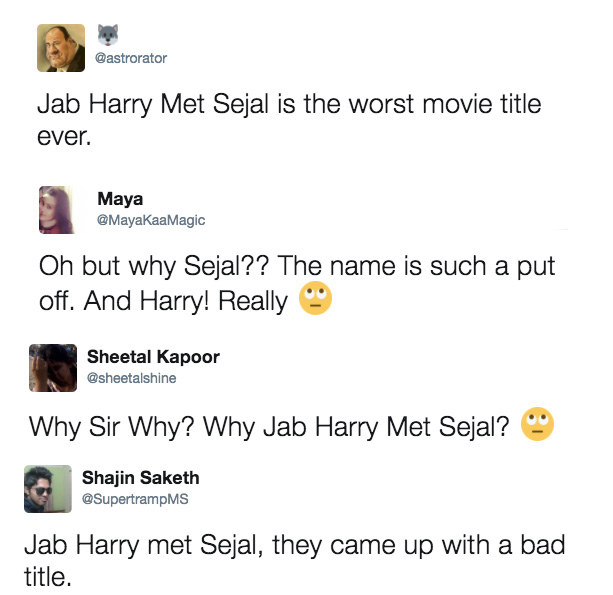 And, even pre-release, the movie has been nominated for this award.
Shah Rukh, I love you with every bone in my body. But, Ranbir Kapoor would not want ANY CREDIT FOR THIS UNORIGINAL CLUSTERFUCK.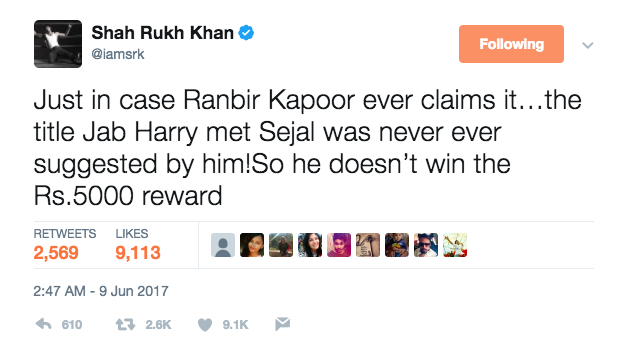 So help settle this, fam.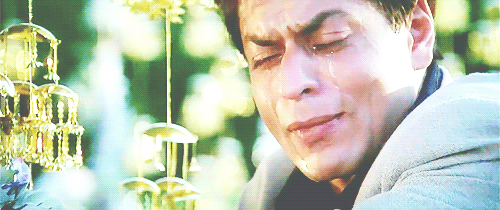 Oops. Something went wrong. Please try again later
Looks like we are having a problem on the server.
What do you think of the title?