What is the name of the play Rahul wanted to make?

YRF

Pyaar Dosti Hai: A Dance Extravaganza

How old was Pooja when she moved in with Ajay's parents?

YRF

Why is Nisha laughing at Rahul in this scene?

YRF

Because he wasn't wearing any pants.

Because he'll never find the love of his life.

Because he had a bad stammer.

What turned up at Pooja's house instead of cake?

YRF

What is Ajay's nickname for Pooja?

YRF

How does Rahul introduce himself to Pooja?

YRF

"I'm Rahul. Naam toh suna hoga?"

"Pehchaana? Kal raat ko dance class mein mulaqat hui thi."

How does Pooja figure she's in love with Rahul?

YRF

He saves her dance career from falling apart.

He dances really close to her.

He whistles the tune from "Arey Re Arey".

Where did Nisha's parents live?

YRF

How many "Le Gayi"s are in the song "Le Gayi"?

YRF

What did Pooja's dance teacher gift her and Rahul?

YRF

Who got married in the movie?

YRF

What were the iconic words that Rahul told Pooja in this scene?

YRF

"Keh do ke tumne mujhse kabhi pyaar nahi kiya."

"Dil to pagal hai. Tum nahi samjhogi."

What was Pooja looking for in this scene?

YRF

Who finally revealed to the world that Pooja and Rahul were in love?

YRF
How Well Do You Remember "Dil To Pagal Hai"?
Why are you taking this quiz, you n00b? Have you watched the movie? Do you believe in love at all?!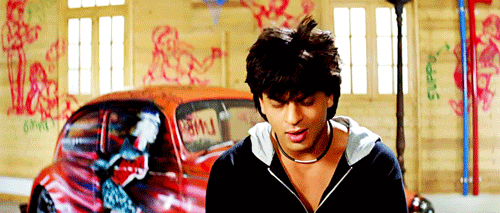 Arey re arey, kuch ho gaya.
Sure, you know all the songs and you liked the movie. But maybe it's time to revisit the movie again? Better luck next time!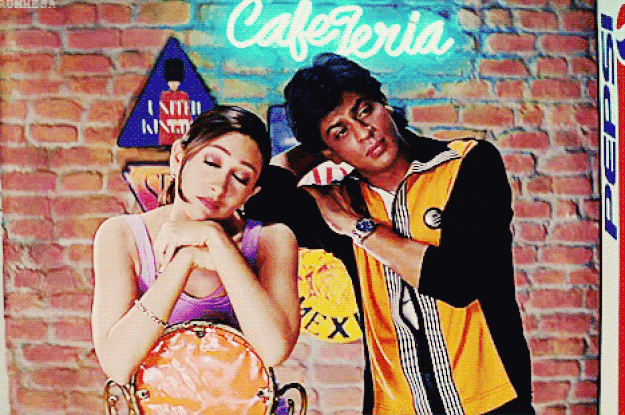 Congratulations on being a connoisseur of one of the finest musicals from the '90s. You and this movie are ek duje ke vaaste. Go celebrate with a dance.