Canadian Prime Minister Justin Trudeau arrived in India on February 17 with his family on a state visit to focus on creating good jobs and to strengthen ties between the two countries.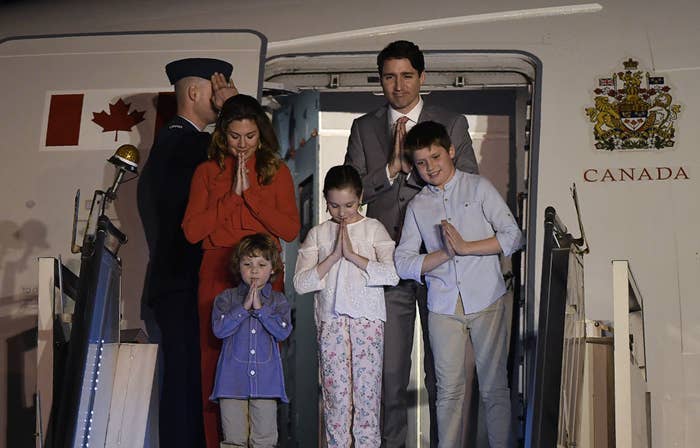 It hasn't gone unnoticed that PM Modi hasn't even acknowledged Trudeau's visit, with many speculating that it's because of the latter's stance on Khalistan*. So, while the photo ops have been objectively adorable, it must be noted that Trudeau's politics likely haven't made the Indian government too happy.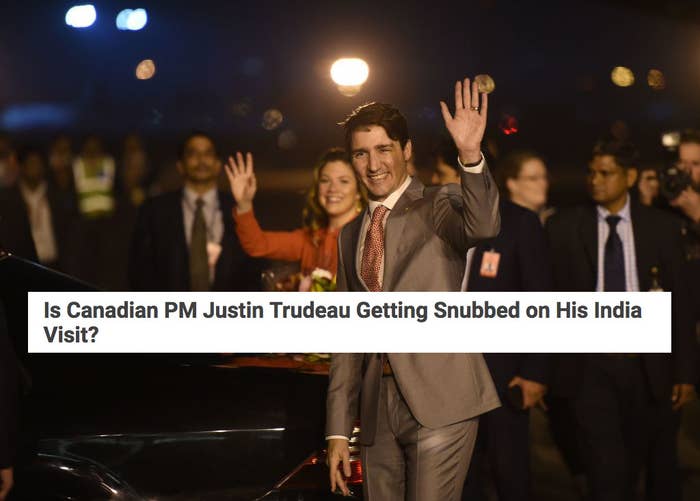 But here's everything he's been up to since his arrival this weekend:
Upon landing in New Delhi, he was handed a bouquet. Don't mistake the bouquet with legs for a real thing. It's just his son, Hadrien, holding it for him.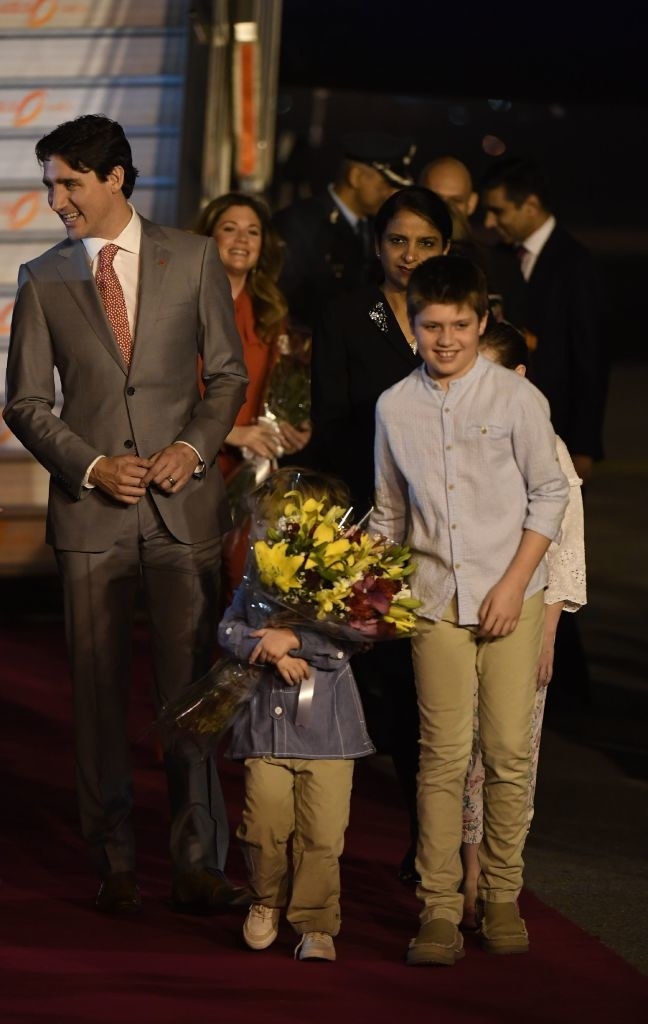 The next day, the Trudeau family decided to spend some time visiting the Taj Mahal.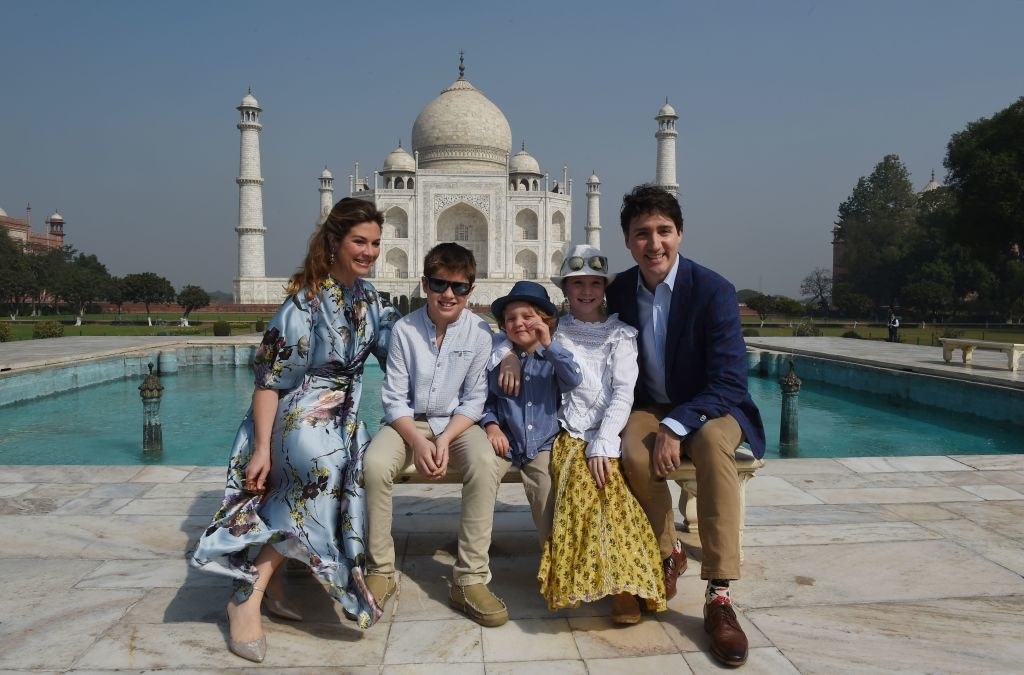 They started by taking some super-artsy pictures at the entrance, because tourists.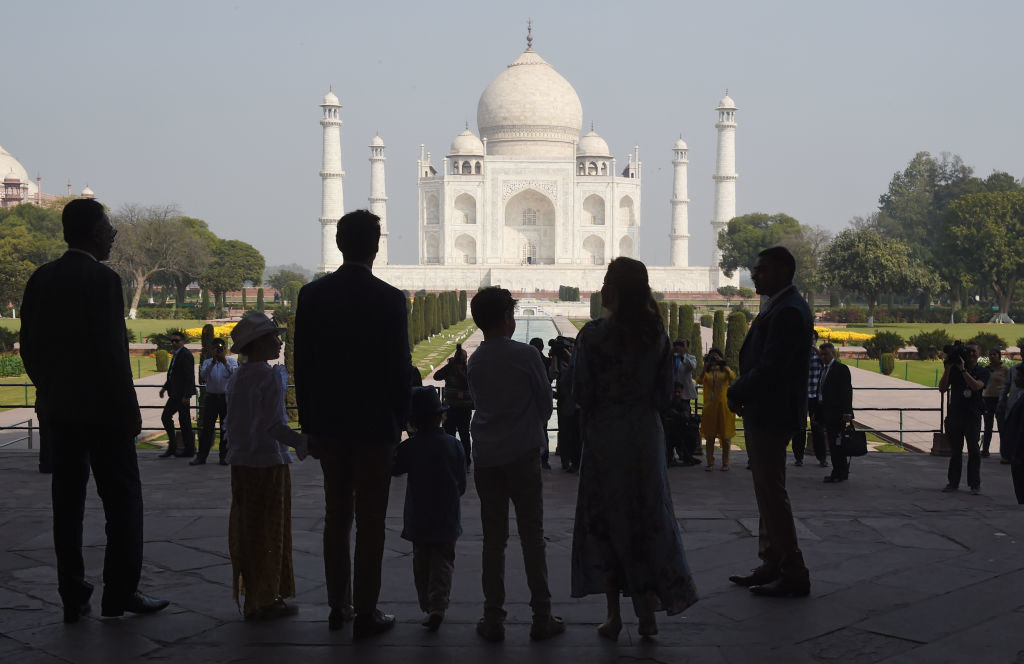 Trudeau's face was the face of every parent travelling with kids.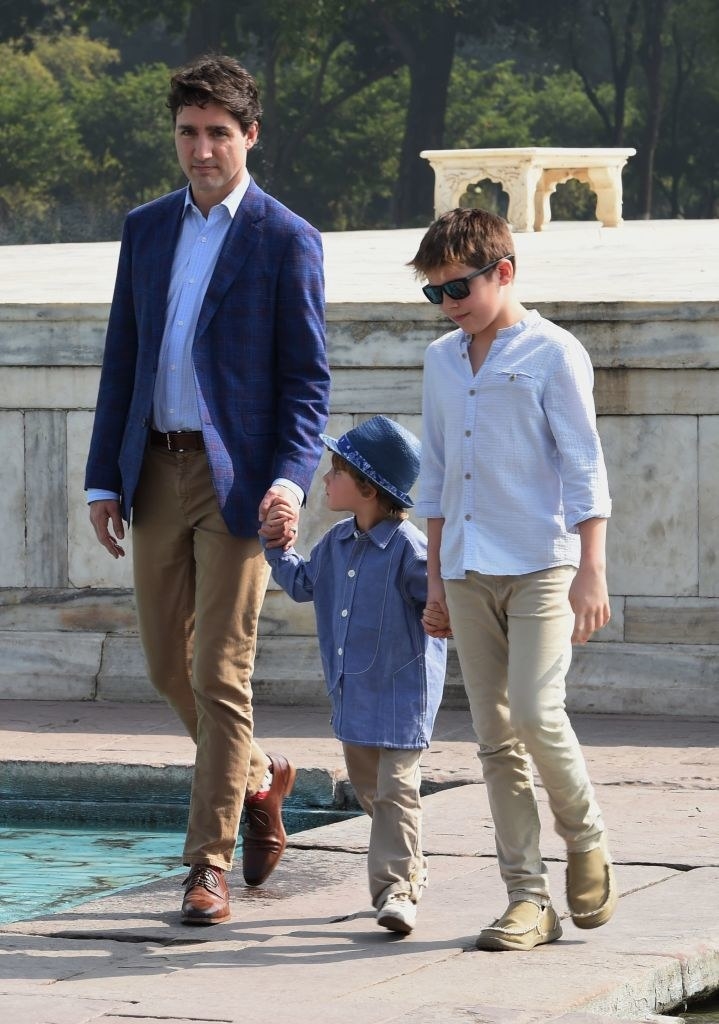 His wife, Sophie, on the other hand, was too busy taking in the sight of Agra's best with their daughter, Ella Grace.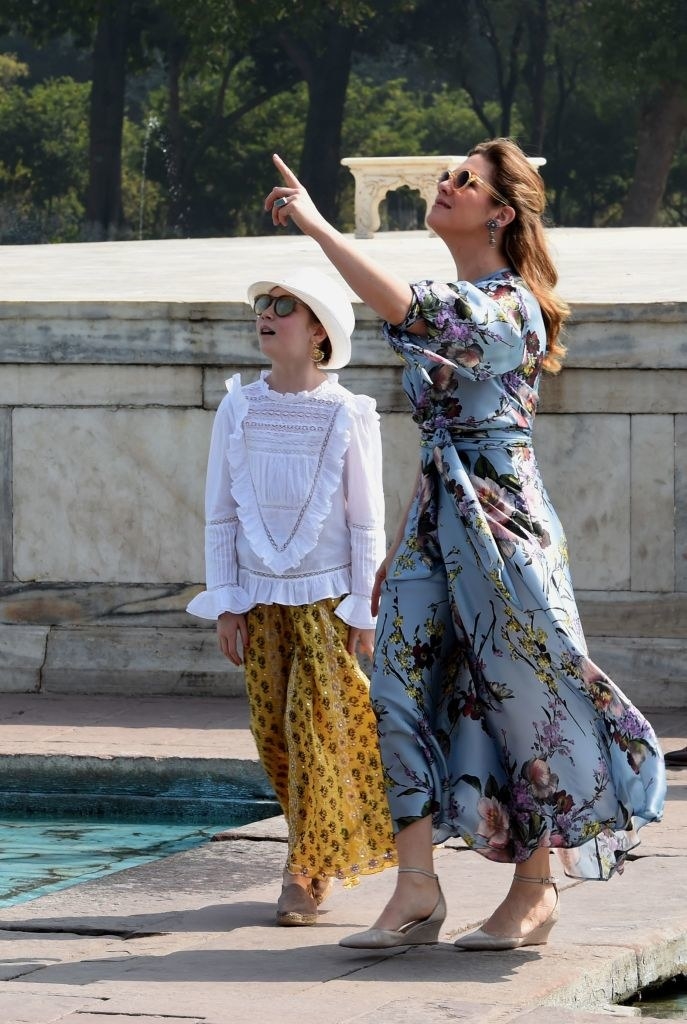 At this point, they were probably being given a history lesson by this spectacularly dressed man here...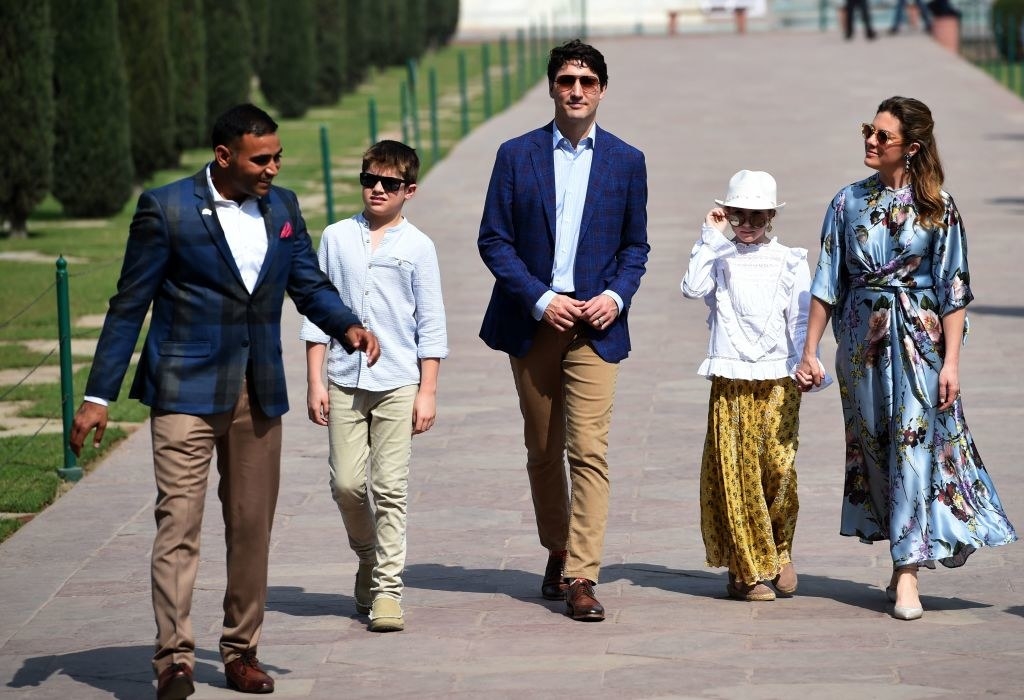 ...which then turned into what looks like a dance routine from their older son, Xavier.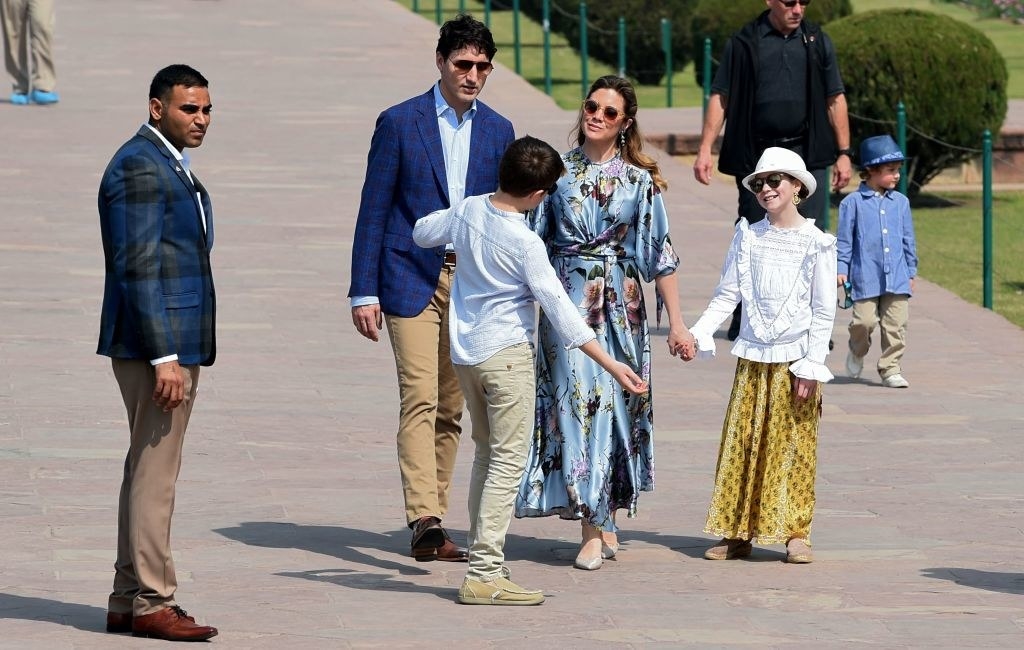 Hadrien, however scored himself a joyride in his dad's arms.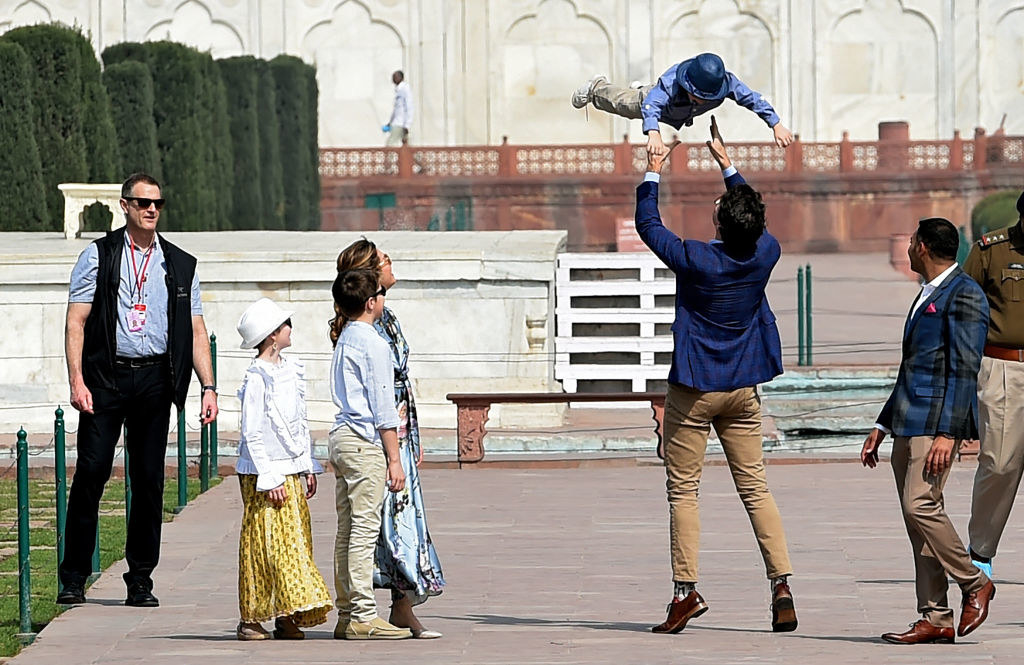 The classic Taj Mahal family portrait clearly took some work. Any family with kids would know this predicament acutely well.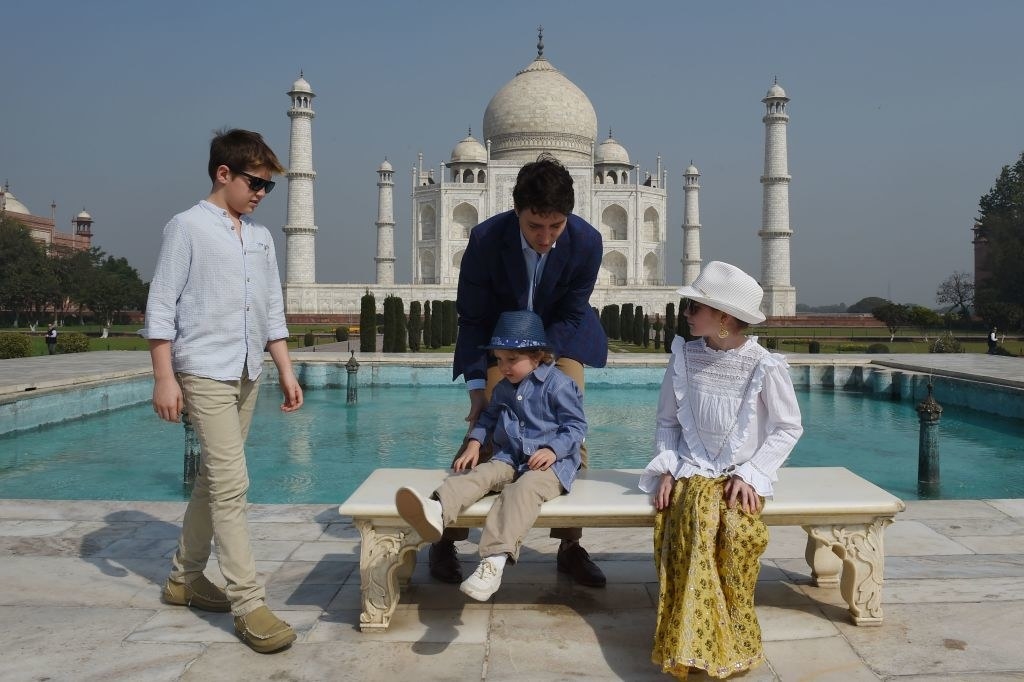 I get it, Justin and Sophie. Life is tough when there are five beautiful people to fit in one frame.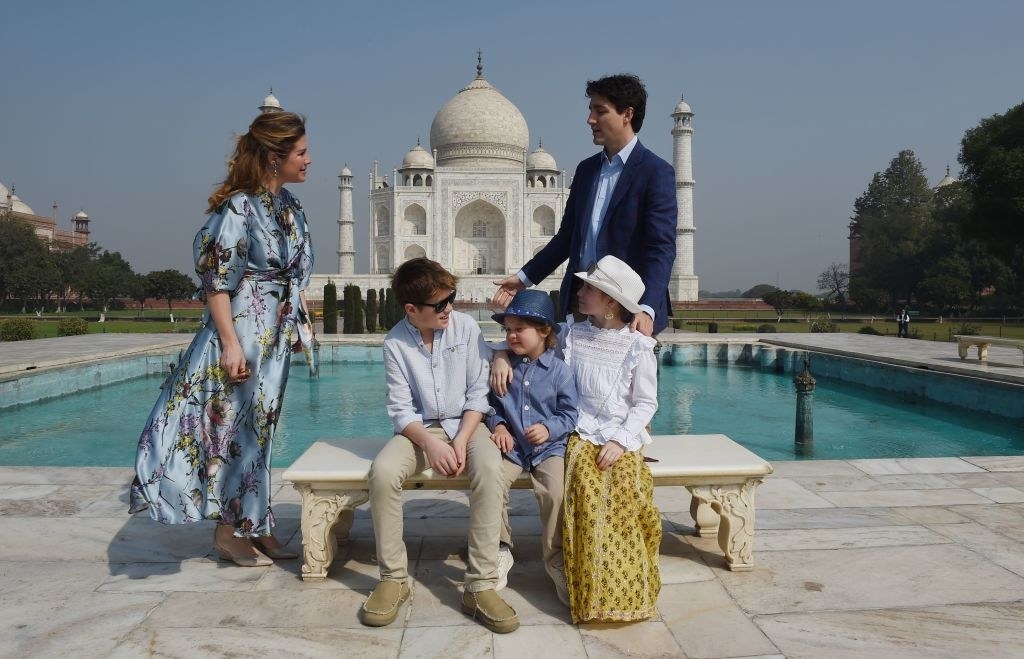 But, I guess you gotta team up...
...just for your family portrait to look this damn good too. So, it's worth the effort.
They even wrote in the guestbook, which was kinda sweet. (Because who does that? Did you know Taj Mahal had a guest book?)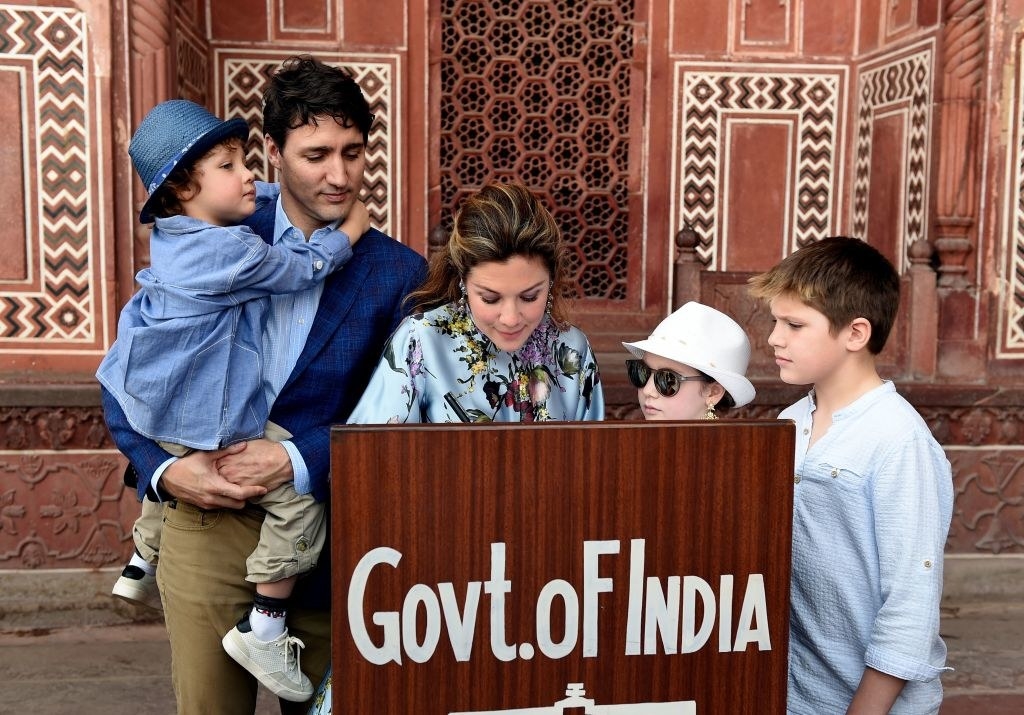 They even got the kids to write their names in.
Of course, by this point, the kids were boiling in the tropical heat.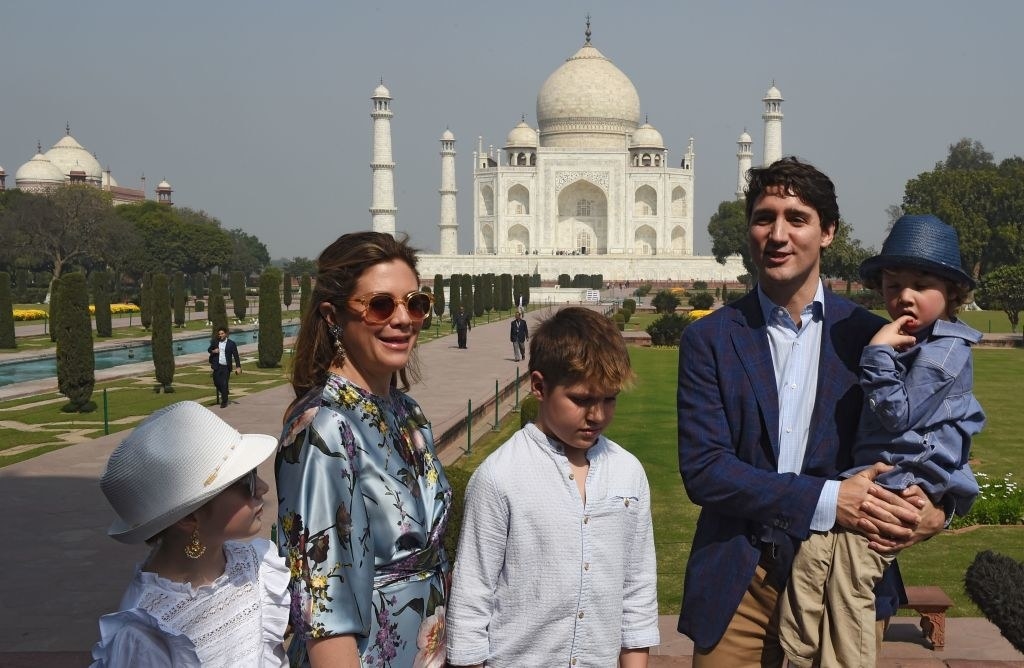 They also visited elephants at the Wildlife SOS sanctuary later in the day.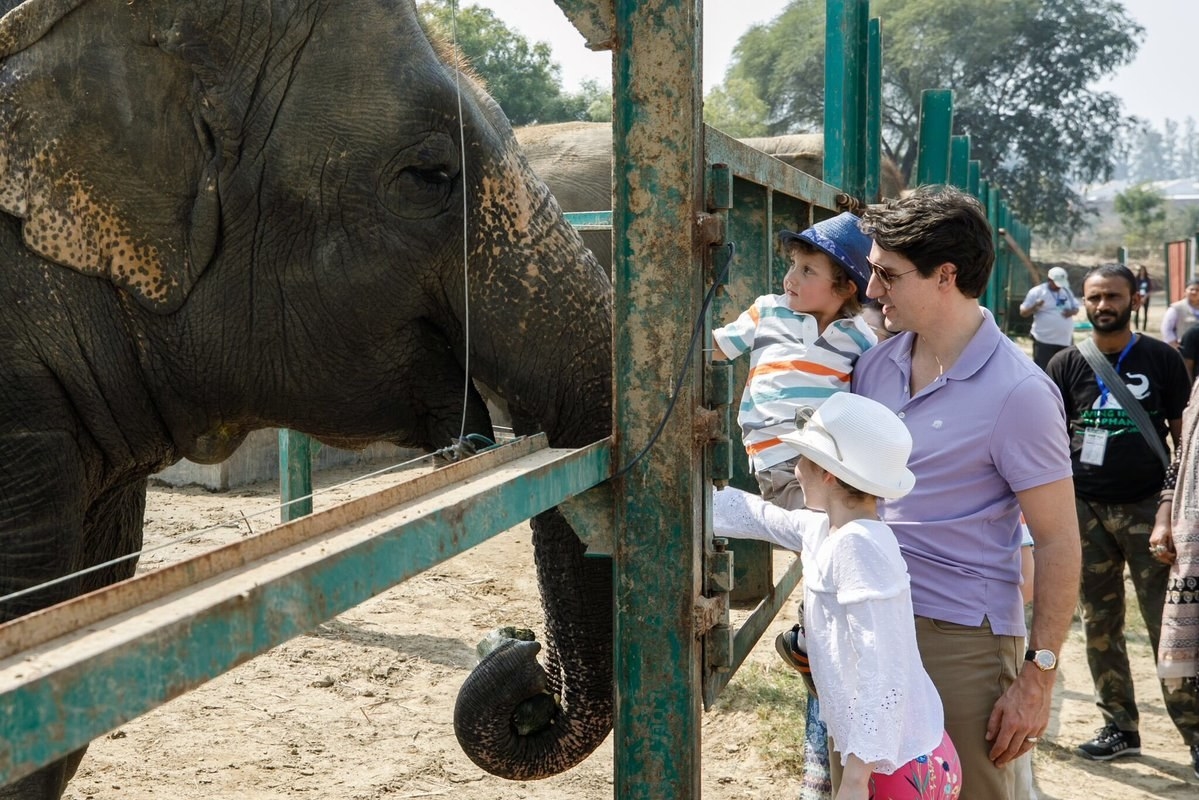 On Monday morning, the family spent time at the Sabarmati Ashram in Ahmedabad after a short visit to the Akshardham Temple.
Xavier is me being lugged around by my parents to relatives' houses while on vacation.
They initially had some trouble figuring out how to handle the spinning wheel...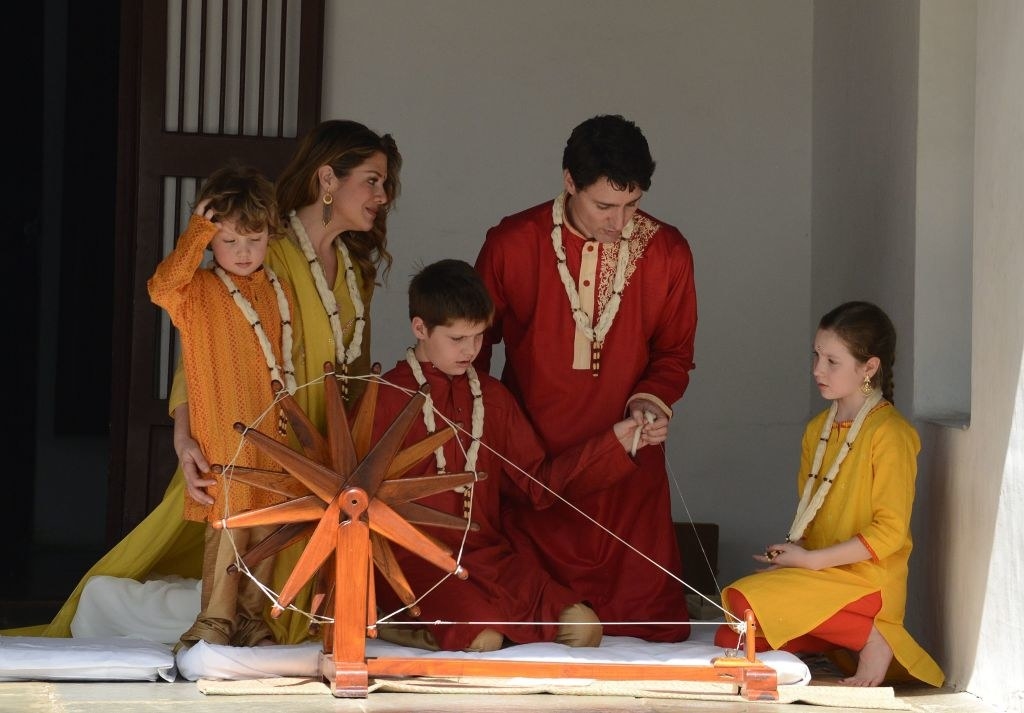 But once they did, it was all good again.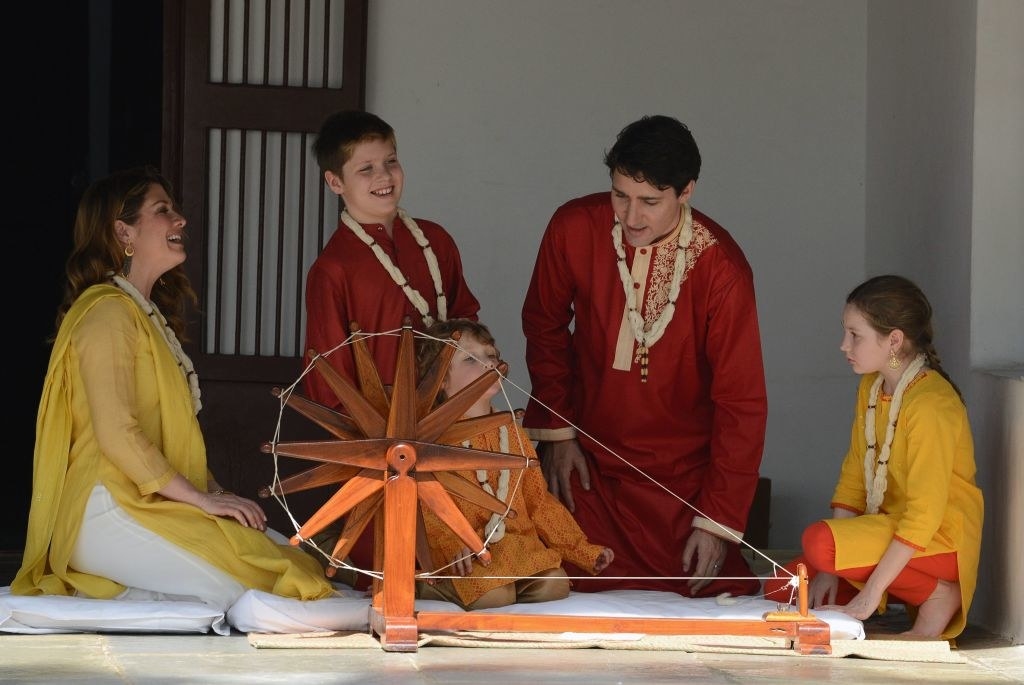 This time, Hadrien took over guest book duty under his family's caring supervision.
Soon after, Trudeau gave a speech at IIM Ahmedabad about "education and investment opportunities" with students.
Welcome to India indeed, Trudeau and fam.