Meet US-based newlyweds, Arun and Roshna Prakash. Two years ago they met in Chicago and have been in love ever since.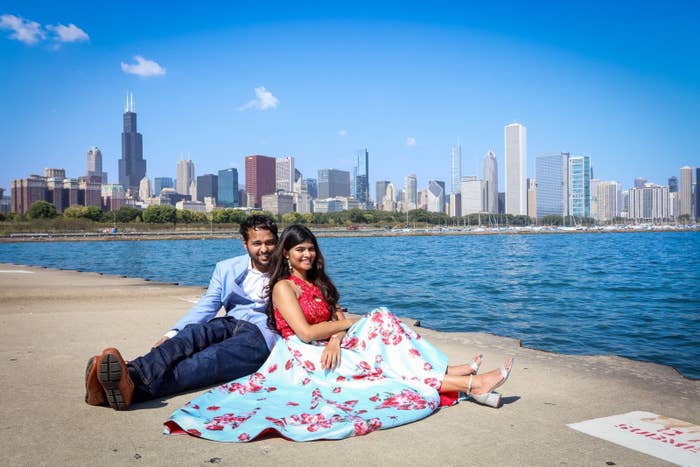 They even had a little duel at the event, because why not just rub it in our faces, guys?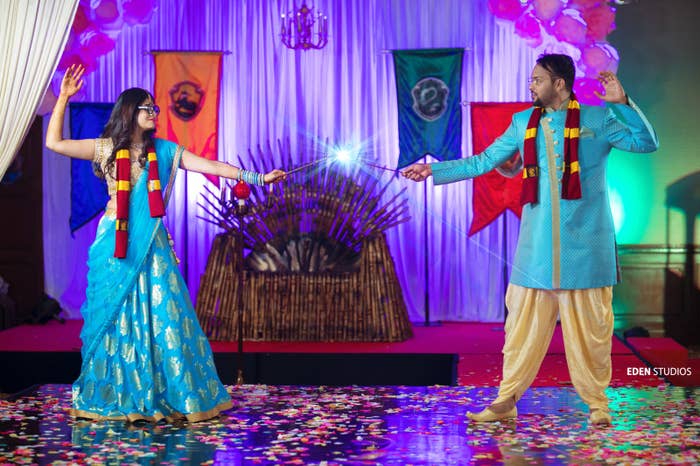 A full Hogwarts Express was there just to see the smile on his wife's face, and I can't even get a text back.
"The usual traditions and rituals of our wedding didn't allow much scope for fun or creativity. I saw an article about a GoT-themed sangeet and got inspired. This wasn't easy to plan since I had never read or watched Harry Potter and this was meant to be a surprise," Arun told BuzzFeed.
Sooo, he watched all the movies and made her narrate the whole series to him, so that he could elaborately plan an evening surrounding the series that she's such a huge fan of.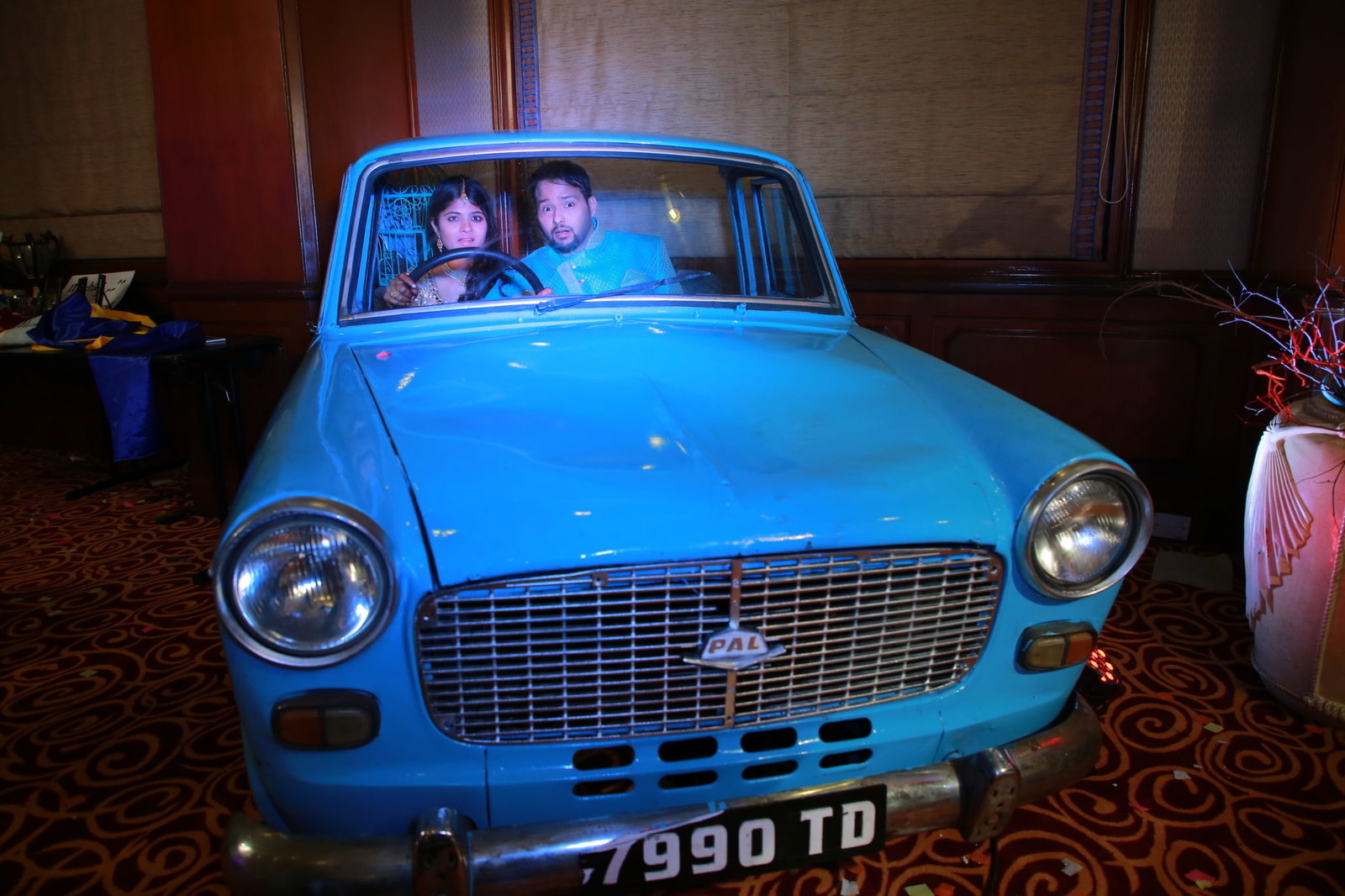 This is how I imagine Roshna initiated her Muggle-born husband into the magical world of Harry Potter.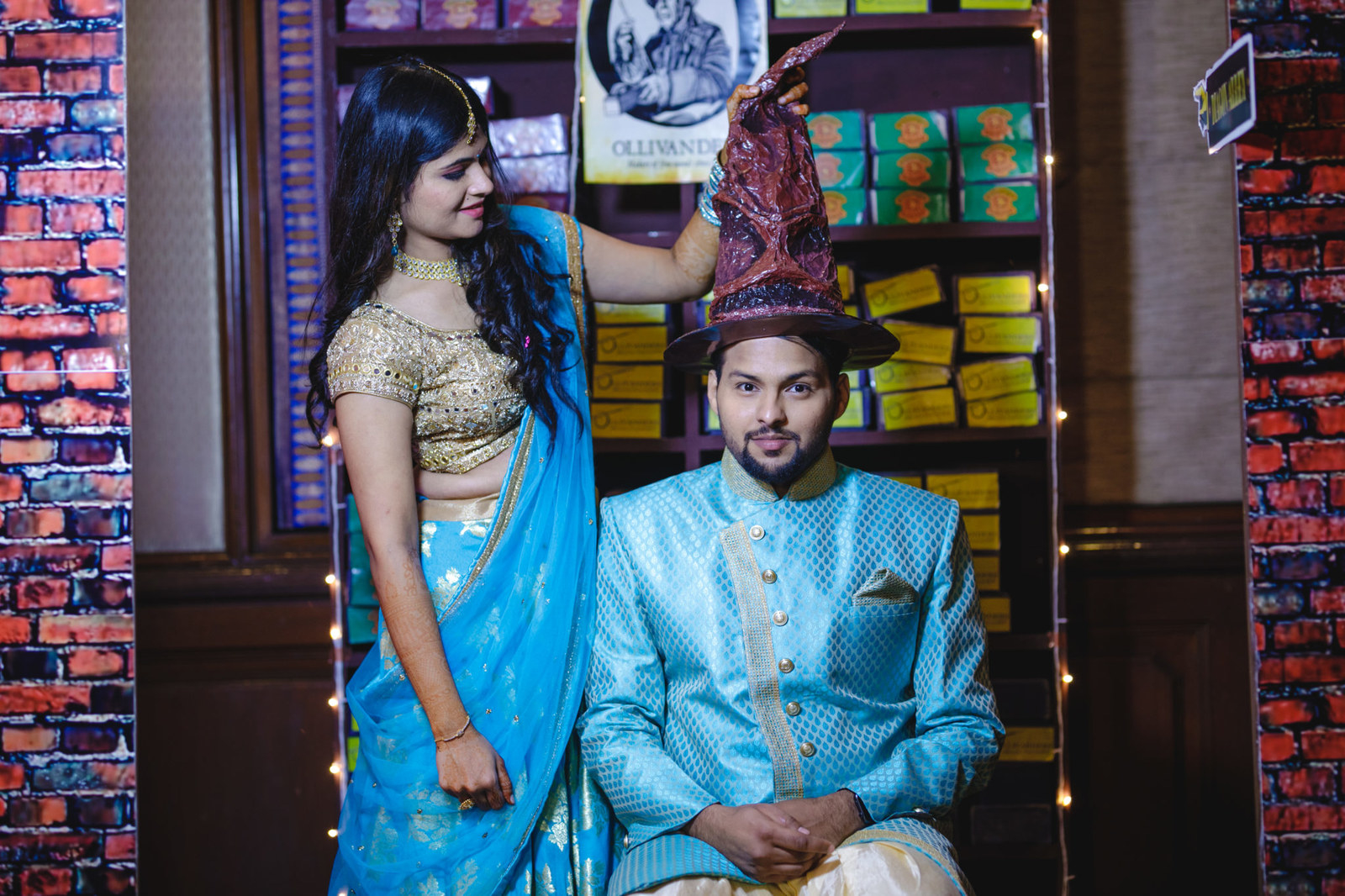 Since they were both also fans of GoT, he even got an Iron Throne made for them out of wands, thus making every fantasy nerd's mashup romance dream come true.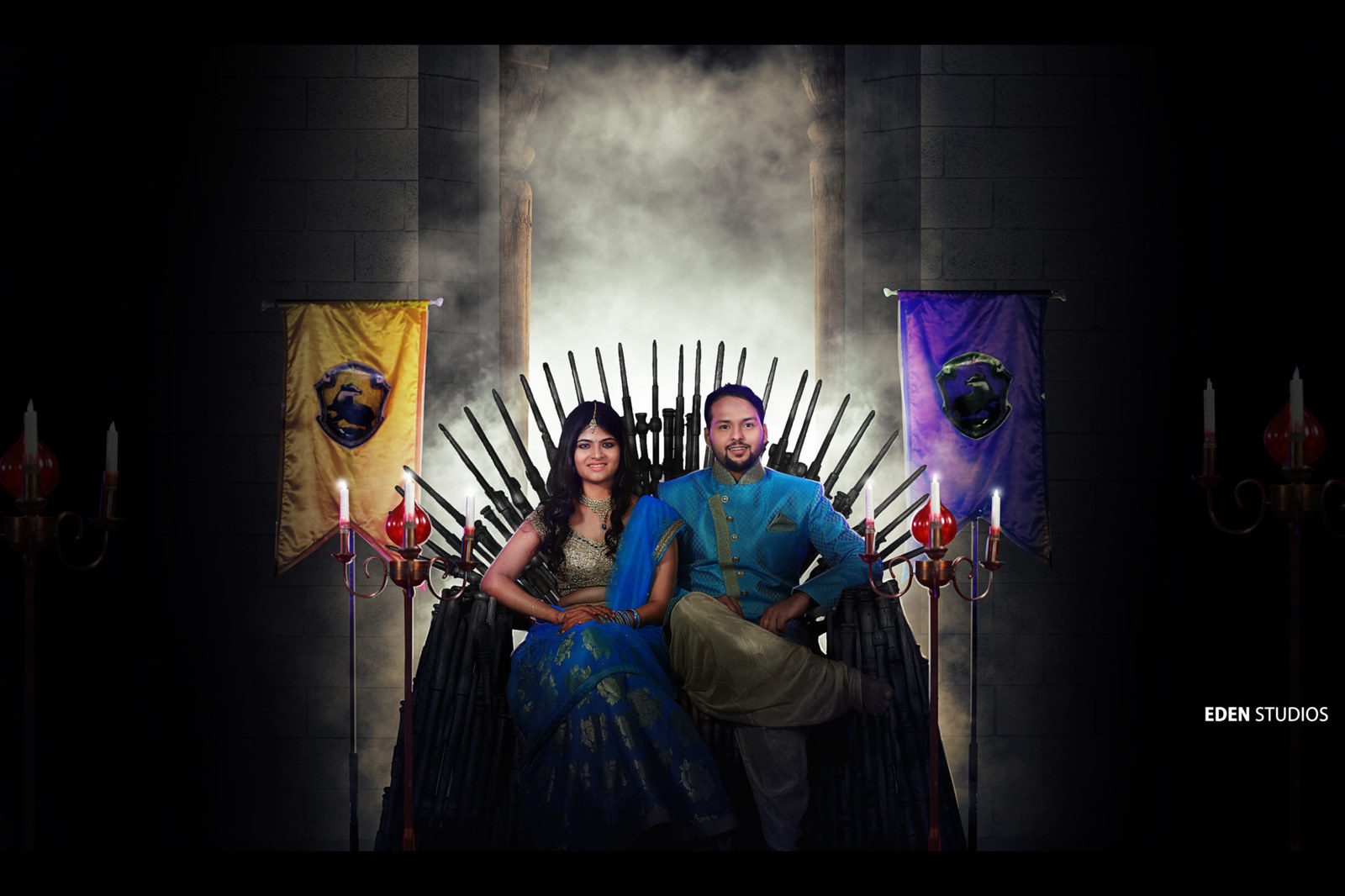 He really went all the way, guys. Even the bathroom stalls had references in them.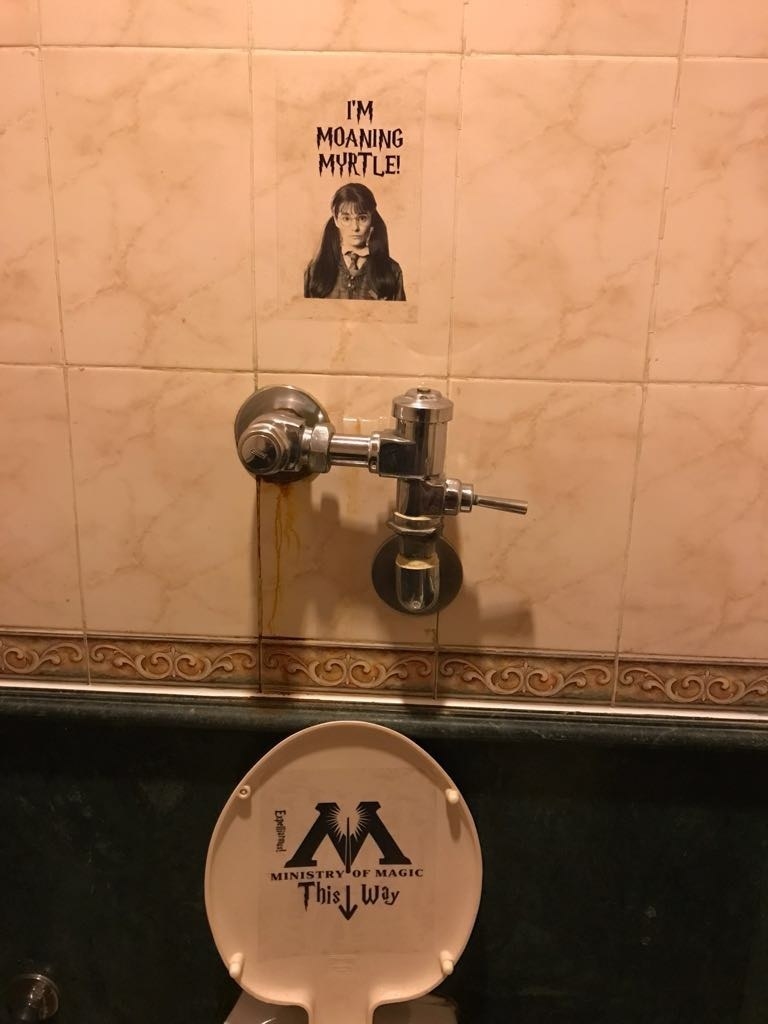 And here's the hope that this cake is accurate about the rest of their lives.